After losing hundreds of millions of dollars over the past several years, SriLankan Airlines has been working on shrinking their way into profitability, or at least has worked on minimizing losses.
Well, now Sri Lanka's government is asking the airline to launch additional long haul routes.
Government requests additional Europe flight
Sri Lanka's Tourism And Aviation State Minister has revealed that SriLankan Airlines has been requested to consider resuming flights to either Frankfurt, Germany, or Paris, France. Both of these routes were cut in late 2016. The government is even willing to subsidize these routes if need be… or so they say.
As the minister is quoted as saying:
"We have started discussions with the national carrier on the need to resume services to either Frankfurt in Germany and/or Paris in France. These are hubs for the rest of Europe, and direct flights will boost arrivals."
The government wants to attract seven million tourists and $10 billion in tourism earnings by 2025, compared to 2.3 million tourists and $4.4 billion in tourism earnings in 2018.
It's even noted that a big tour operator out of France and Belgium said there would be increased demand if there were more direct flights. This tour company brings over 2,000 tourists each year to Sri Lanka, and hopes to double that number by 2021.
While that's not insignificant, that's also hardly the basis for a new route.
SriLankan Airlines still losing money
It goes without saying that SriLankan Airlines has had a tough year, given the terrorist attack in Sri Lanka last year.
Even prior to that, though, the company was reporting huge losses. For example, in the year ending March 2019, the company reported an operating loss of about 175 million USD.
This has come after the company has taken many initiatives to reduce losses. For example, in 2016 the airline allegedly paid 170 million USD just to cancel four A350 orders, and at the same time, the airline started leasing some of their A330s to Pakistan International Airlines.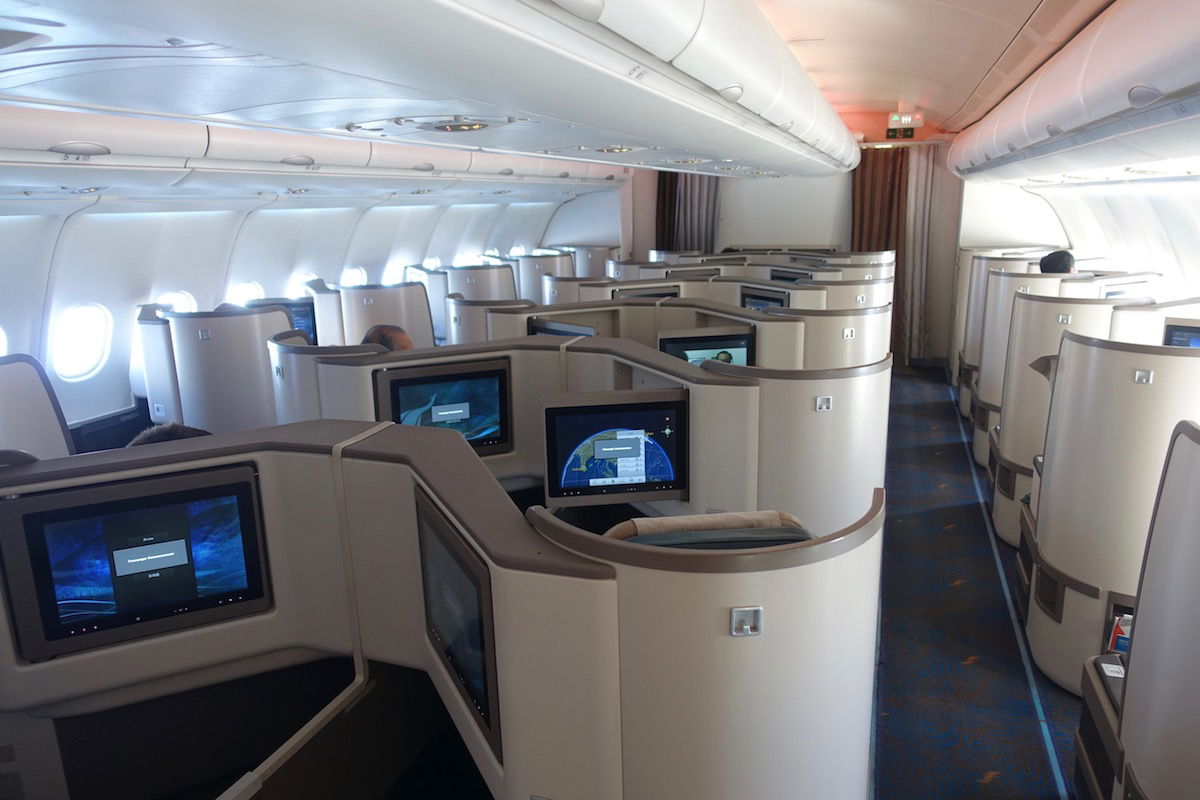 SriLankan Airlines' A330 business class
This gets at the challenge with national airlines
SriLankan Airlines' current situation is the perfect representation of the challenges that so many money-losing national airlines face, whether we're talking about Garuda Indonesia, Kenya Airways, Malaysia Airlines, South African Airways, or so many other airlines.
Airlines almost seem to be a political pawn. When it's convenient they're used to promote tourism and they're told to expand, while at other times they're blamed for huge losses and are forced to scale down. This essentially means that all of these airlines are incapable of making long term plans, since the goals for the airlines are constantly changing (which is why the company spent 170 million USD canceling aircraft orders).
There's nothing wrong with a national airline losing money if it brings tourists to the country and is considered a net positive. The problem is that everyone has to be on the same page, and that's almost never the case.
Bottom line
I'll be curious to see if SriLankan Airlines does indeed launch flights to Frankfurt and/or Paris. Currently London is SriLankan Airlines' only European destination, and I have a hard time imagining that SriLankan Airlines would be making any money on the route.
If the government is actually willing to directly subsidize the route then it might still be a net positive, but in reality, I suspect this "subsidy" comes in the form of the government simply bailing the airline out when they're next cash-strapped.