In mid-2012 SriLankan Airlines announced they would be joining the OneWorld alliance, with hopes of finalizing the arrangements by late 2013. Unfortunately that didn't happen, though in October they announced a target join date of April. Then in January there was further confusion when SriLankan's PR team confirmed that they would be joining on March 1, which wasn't the case.
Anyway, we now have an official press release from OneWorld confirming that SriLankan will join the alliance on May 1, 2014.
As I mentioned in the previous post, I'm quite excited about SriLankan joining OneWorld. Admittedly, their limited longhaul operations won't be a game changer, but regionally they have quite a strong route network.
I was originally enthused about SriLankan because I figured they'd be one of the only ways to get to the Maldives on OneWorld miles, though in the meantime options for those hoping to redeem miles to the Maldives have expanded dramatically.
Still, SriLankan will be a nice addition, and the new routes this opens up for OneWorld flyers goes well beyond flights to/from Sri Lanka. I love their fifth freedom routes from Bangkok to Beijing, Guangzhou, Hong Kong, and Shanghai.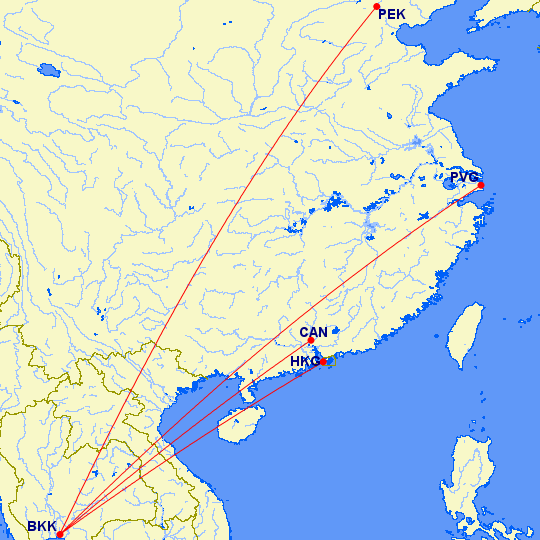 SriLankan even has what looks to be a really nice, updated, business class product. Their website is so bad they don't even make reference to it online, but the refreshed product is now available on many of their longhaul flights:
I last flew SriLankan several years ago, and this was their "new" business class product at the time: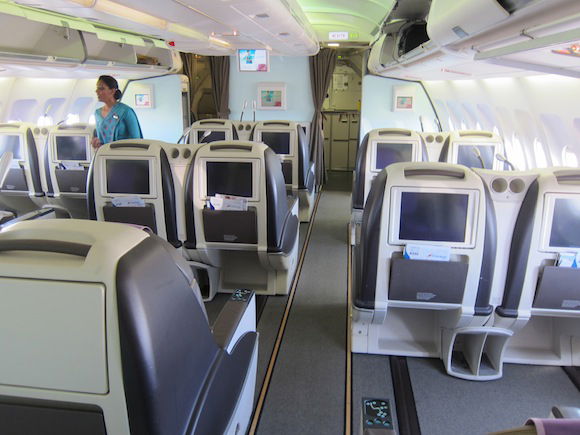 And it's worth noting that even with the older product I've always enjoyed SriLankan's food and service.
(Tip of the hat to David)