Update: Read my full SriLankan Airlines Business Class A330 Tokyo To Colombo review.
Hello from Colombo! After flying from Dallas to Tokyo Narita in Japan Airlines 787 business class, we connected the next day to SriLankan Airlines A330 business class to Colombo.
We booked this flight for 40,000 AAdvantage miles per person one-way, which is quite a good value when you consider that this is a 10 hour flight. I had only flown SriLankan A330-300 business class once before, on the very short flight from Colombo to Male. I was looking forward to seeing how their longhaul service compared.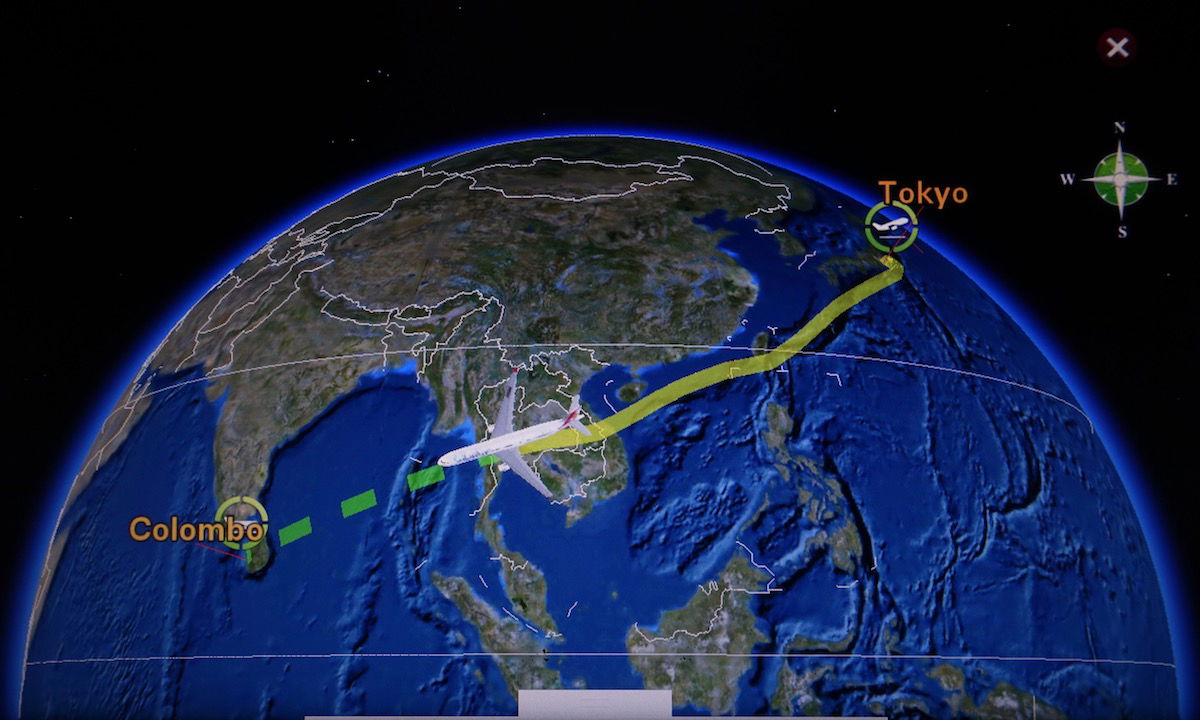 In this post I wanted to share my initial impressions of the experience.
SriLankan Airlines A330 business class cabin & seats
SriLankan Airlines' A330-300 business class cabin consists of a total of 28 reverse herringbone seats, spread across seven rows in a 1-2-1 configuration. Each seat also has an individual air nozzle, which I appreciate.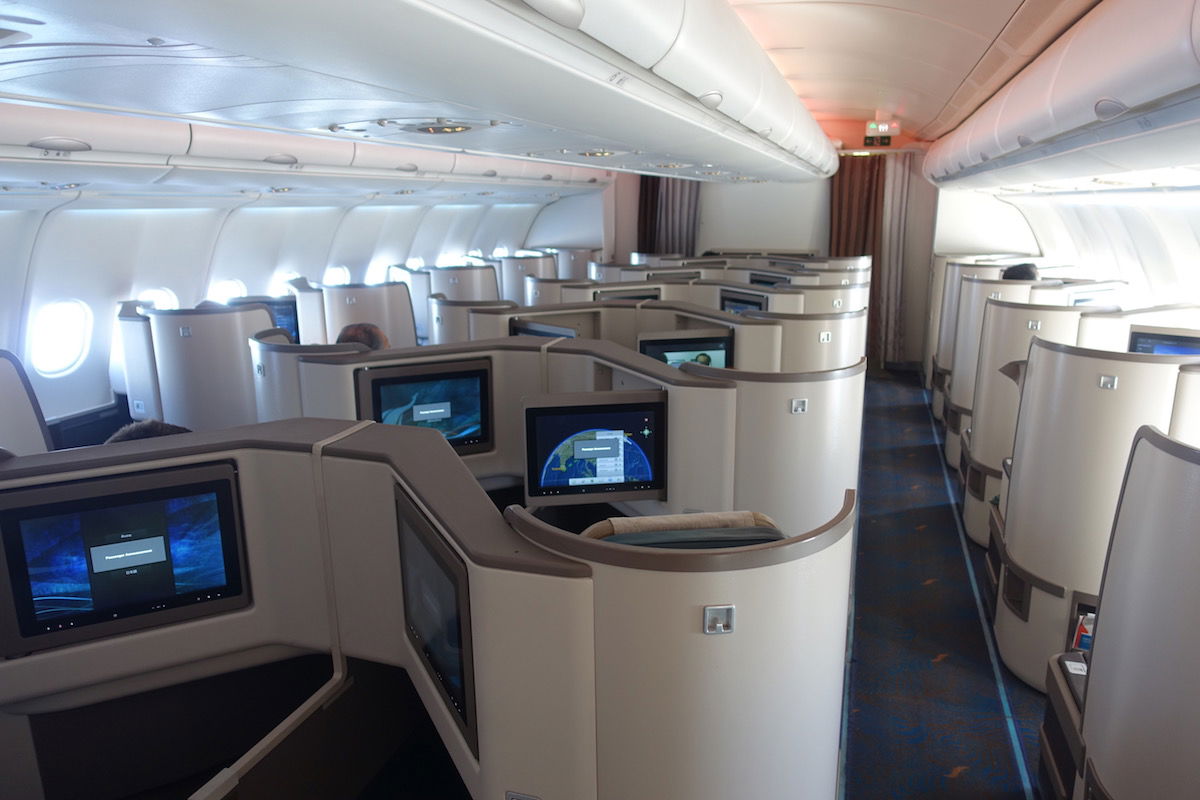 I love how colorful the cabin is, between the art on the rear bulkhead and the turquoise seats.
I will say that the cabin was definitely showing some wear & tear, and these are also some of the most "basic" reverse herringbone seats out there, in the sense that they didn't have some of the bells and whistles newer versions have, like storage compartments at the side of seats.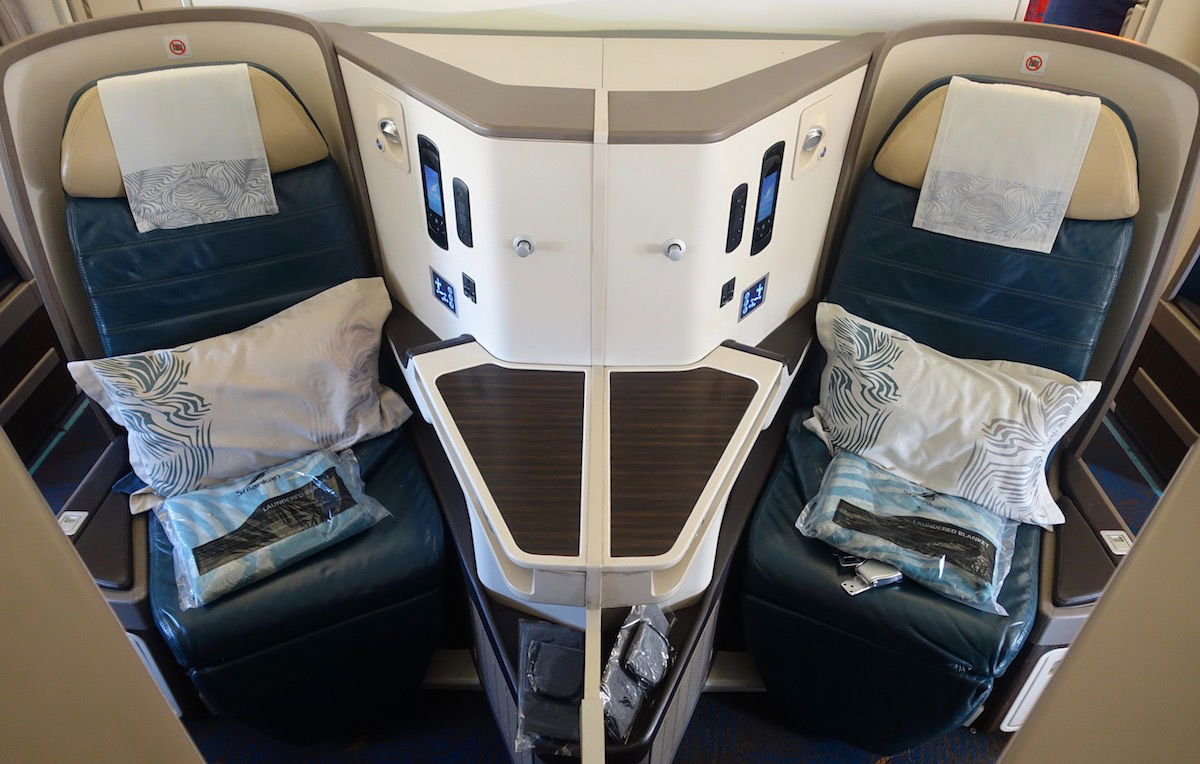 I managed to sleep for about five hours, so I did find the seat to be really comfortable.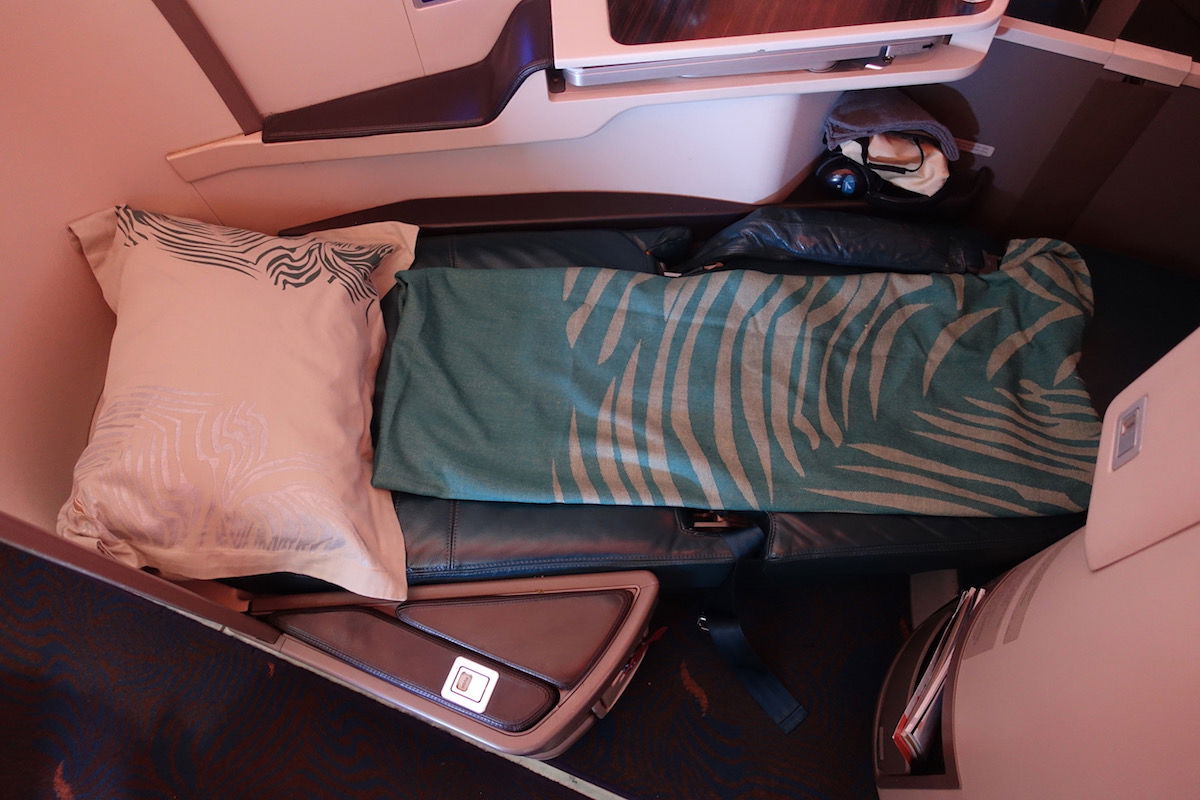 All things considered I'd say this is a very good business class hard product.
SriLankan Airlines business class food
On this 10 hour daytime flight, two meals were served — lunch was served after takeoff, plus dinner before landing.
While the meal service was fairly simple, everything tasted good.
For the first meal I had an appetizer of smoked salmon tartare, marinated octopus, and prawns.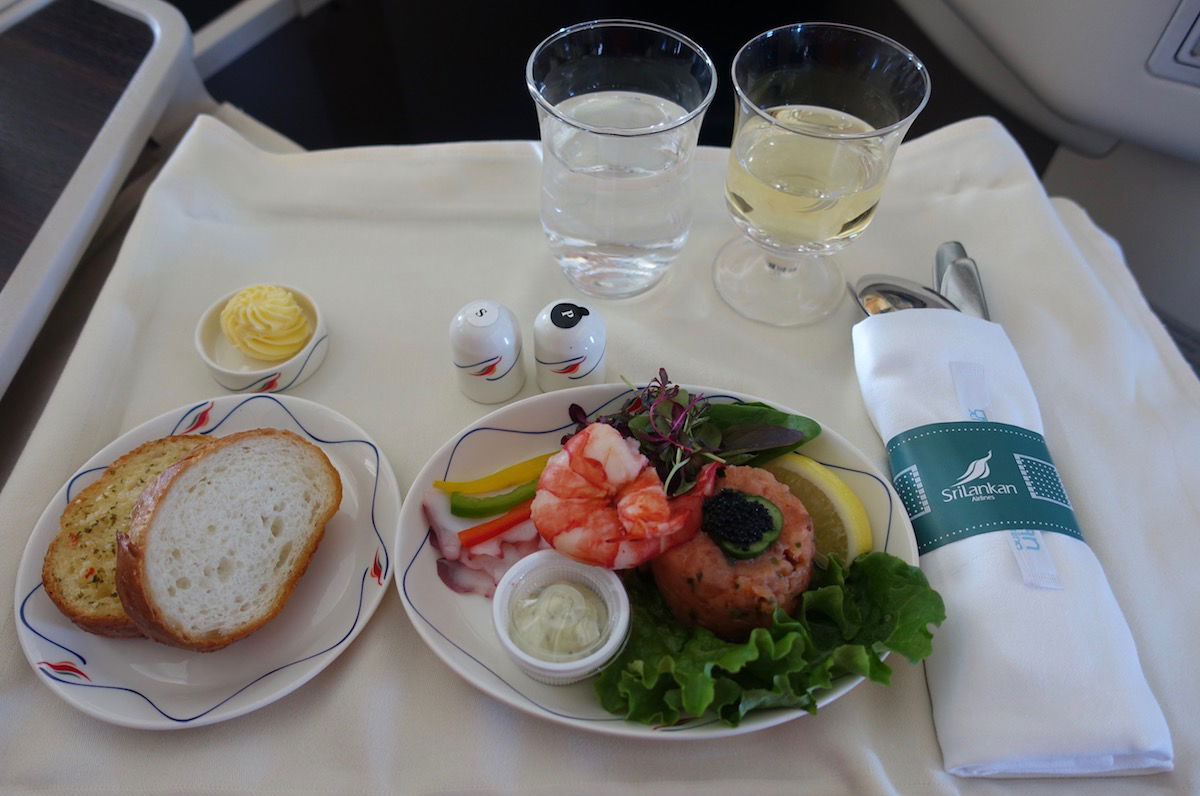 Then for the main course I had the paneer makhani and aloo gobi with saffron rice, vegetable jalfrezi, and pakoda. This was my favorite thing I ate onboard.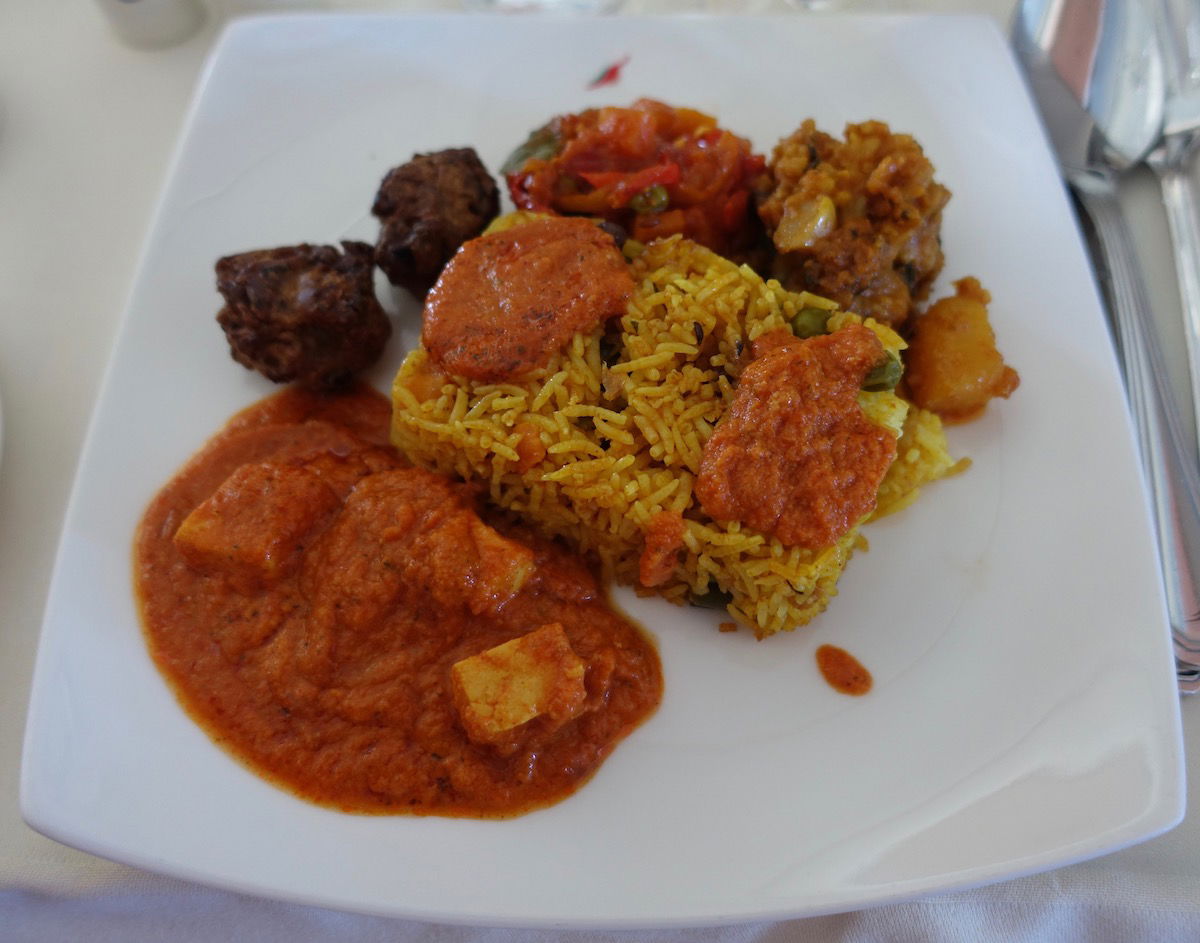 Next up was the choice of either a cheese or fruit plate.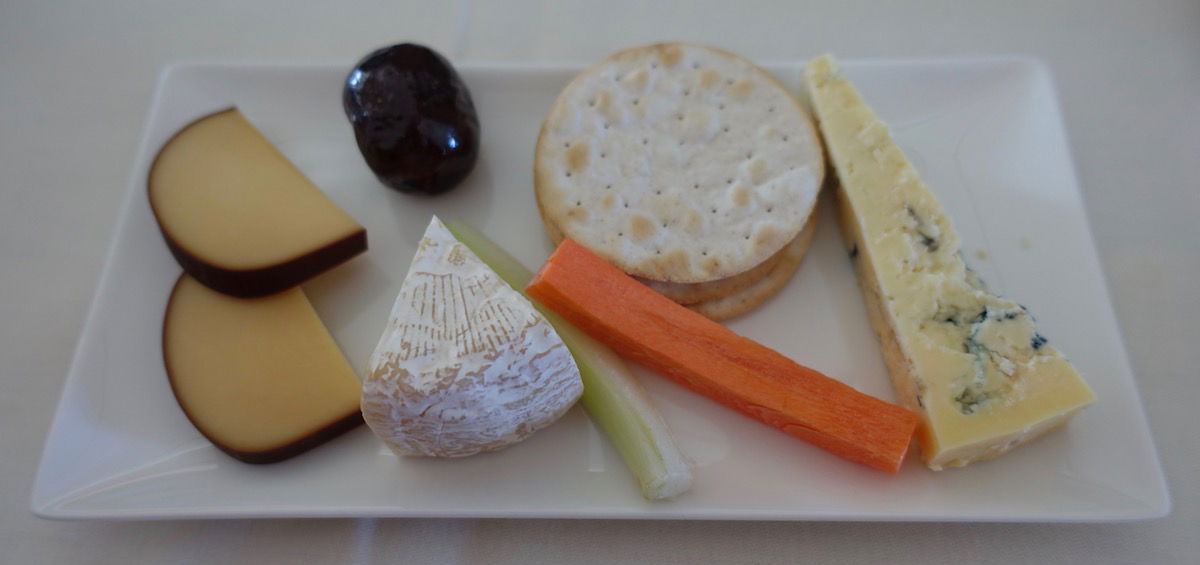 Lastly there was the choice of dessert, and I selected a chocolate pear cake with whipped cream.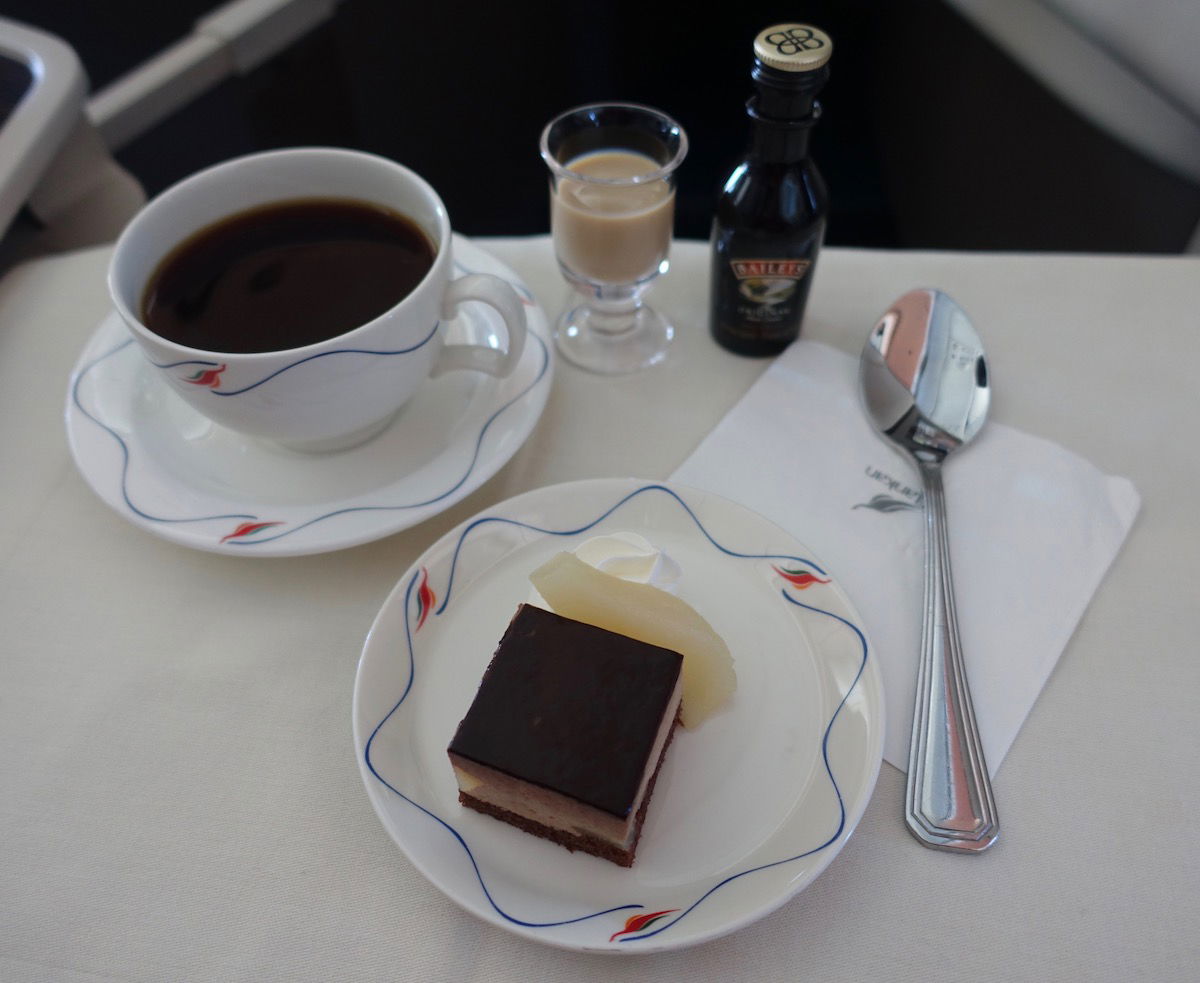 Overall I thought the food was good, especially the main course.
SriLankan Airlines business class amenities
At each business class seat was a pillow and blanket. While the pillow was nice, the blanket wasn't terribly comfortable.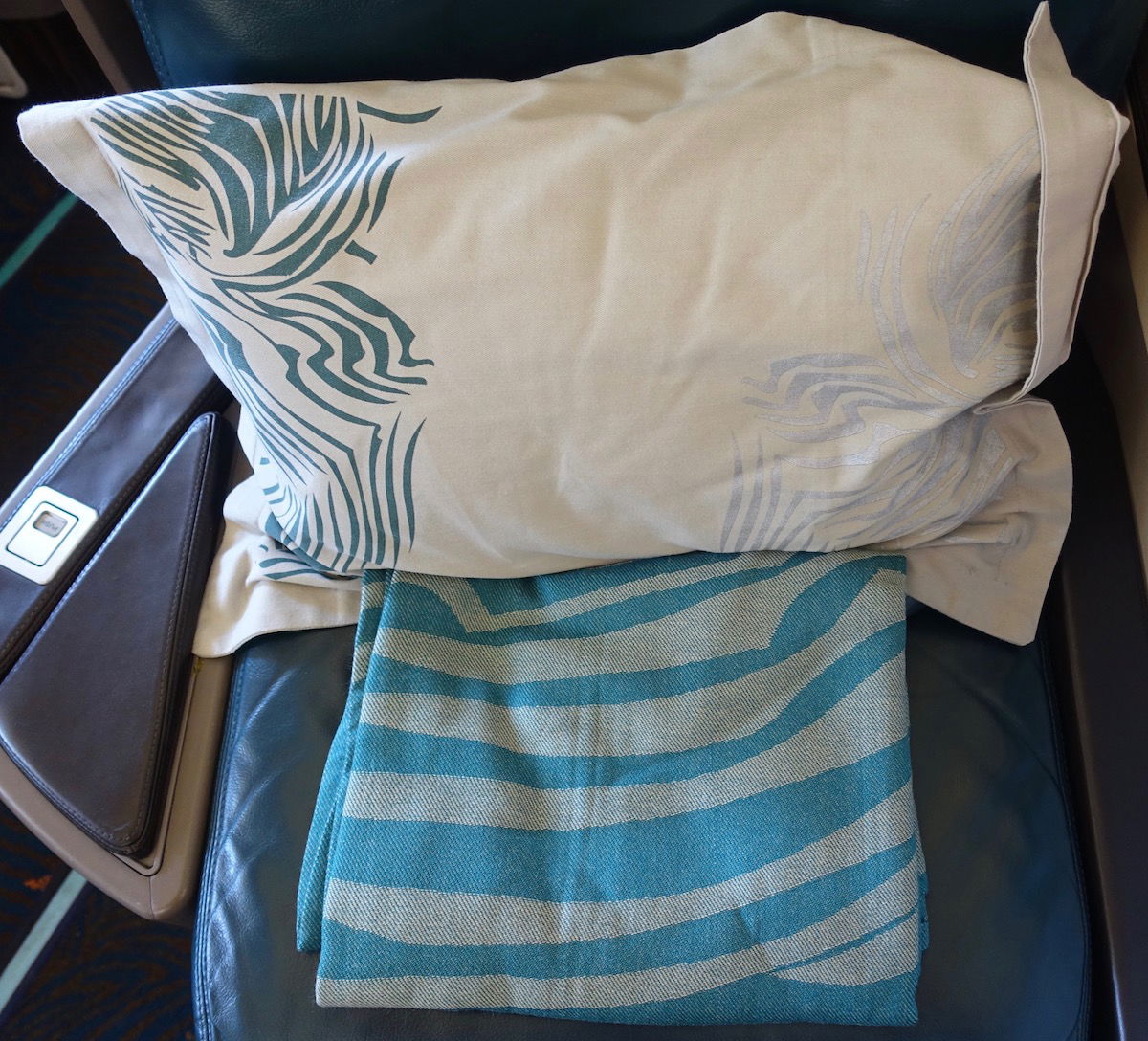 Each passenger was also given an Aigner amenity kit, as well as slippers, socks, and eyeshades.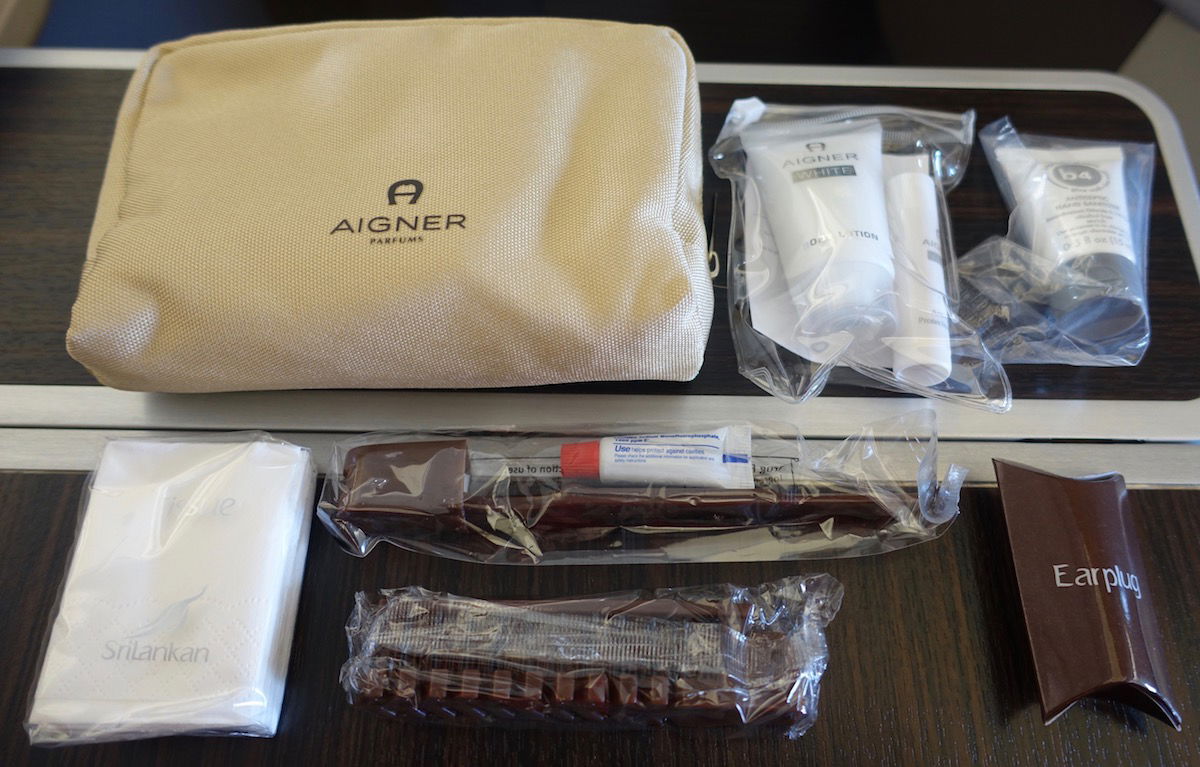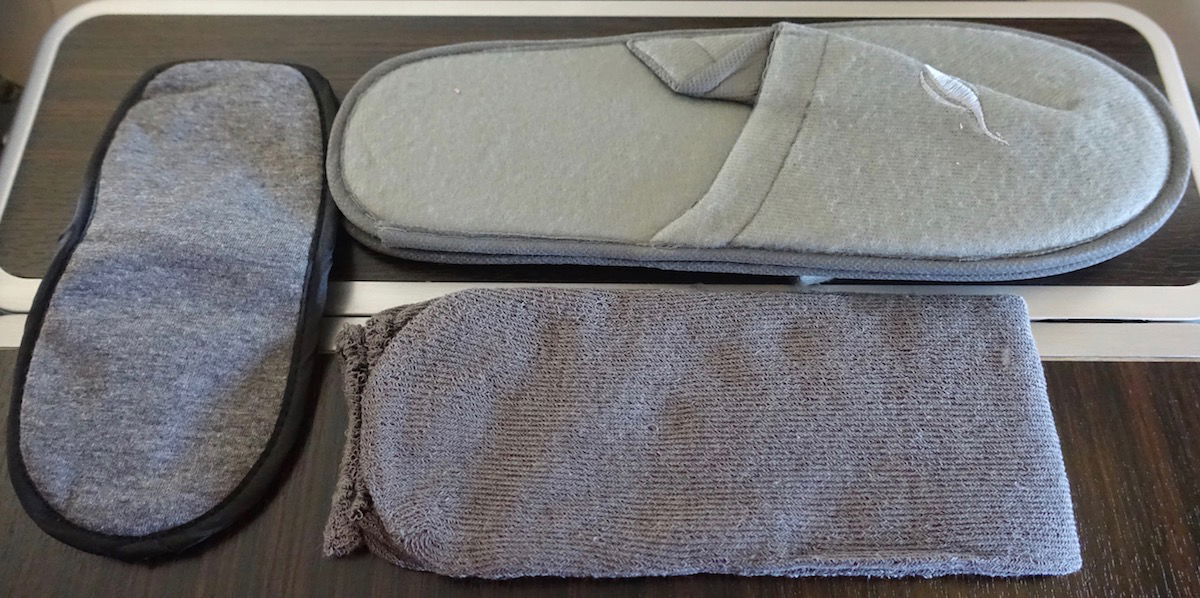 SriLankan Airlines business class entertainment & Wi-Fi
SriLankan's entertainment system was much better than I remembered. First of all, the system was easy to use, responsive, and touchscreen. On top of that, the selection of movies and TV shows was quite good, as there were dozens of each.
SriLankan also has Wi-Fi on their A330s, though it's provided by OnAir, which is outrageously slow. You can purchase Wi-Fi passes ranging in price from 4USD for 20 minutes/9MB of data, to 25USD for the full flight/240MB of data.
Unfortunately it's so slow that it's really not worth using.
SriLankan Airlines business class service
Service wasn't bad, it just wasn't good either. On my last SriLankan flight I had one of the best flight attendants I've ever had, despite the short flight time.
In this case, the flight attendants working business class all just seemed to go through the motions with very little care for passengers otherwise. They did exactly what they had to, and nothing more.
They weren't rude, but also weren't nice, if that makes sense.
So yeah, service was disappointing, as I was hoping for warmer hospitality.
SriLankan Airlines A330 business class bottom line
SriLankan offers a solid business class hard product with a mediocre business class soft product.
The reverse herringbone seats are generally great, especially since Colombo isn't that competitive of a market. While the food on the flight was good, everything else wasn't especially great, from the bedding to the service.
I'd fly SriLankan again all things considered, since it's not like you have many choices in the markets in which they fly nonstop. However, sadly the service seems to be about as consistent as you'll find on US airlines.
If you've flown SriLankan business class, what was your experience like?