I'm often asked if I have any recommendations for a spinner bag, especially a carry-on. For those of you that aren't familiar with "spinners," they're upright luggage with four wheels. The four wheels supposedly make them easier to maneuver. Spinners are becoming more and more popular, and Tumi's new Alpha 2 collection actually has more spinners than two wheeled bags, like the Tumi Alpha 2 4 Wheeled International Carry-On. Interestingly I don't remember their old Alpha collection having any spinners, while the new collection has 10 of them.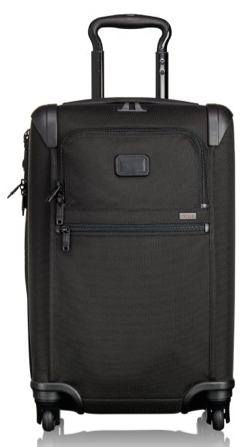 But I have a confession to make, and it won't be popular.
I don't like spinner bags, so I don't really have any suggestions on which to get.
Just to prove I'm not crazy, I'd also like to clarify that I hate bacon. Now that I've established my credibility…
So why don't I like spinner bags?
External wheels don't maximize space. The wheels on spinners always "stick out." This simply doesn't maximize carry-on space. When you put a bag in a "sizer" the wheels are included in the dimensions. For a two wheel carry-on, on the other hand, the wheels are usually in cutouts in the bag, meaning you're not "wasting" any those last couple of precious inches of the bag. Every fraction of an inch counts when you live out of a suitcase!
More can go wrong with four wheels than two. Sounds silly maybe, but wear and tear on wheels is a serious issue. Spinners usually have smaller wheels which wear out more quickly, and when you have four of them there are more likely to be problems with a wheel, which can potentially cause an imbalance.
The bag won't stay still. If you're on a train, airport shuttle, or going up or down a hill, the bag will slide easily. This can be a pain.
Now I understand why people have spinners, and if they switched from a two wheeled bag I suspect it's because of how they were using it.
A couple of years ago I wrote a post entitled "Why don't more people roll their carry-ons like I do?"
The premise was that most people with a two wheel carry-on and laptop bag transport it like this: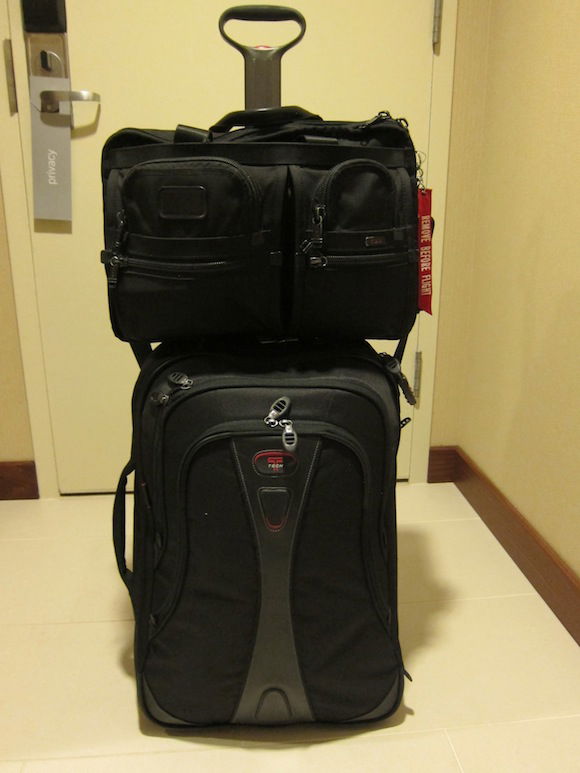 Yes, that sucks, and if I did it that way I'd totally be considering a spinner as well, because rolling a bag like that can take a big toll on your wrist and back (and goodness knows I need to preserve both of those!).
Instead I hang my laptop bag "around" my carry-on, or use a clip to attach it, like this: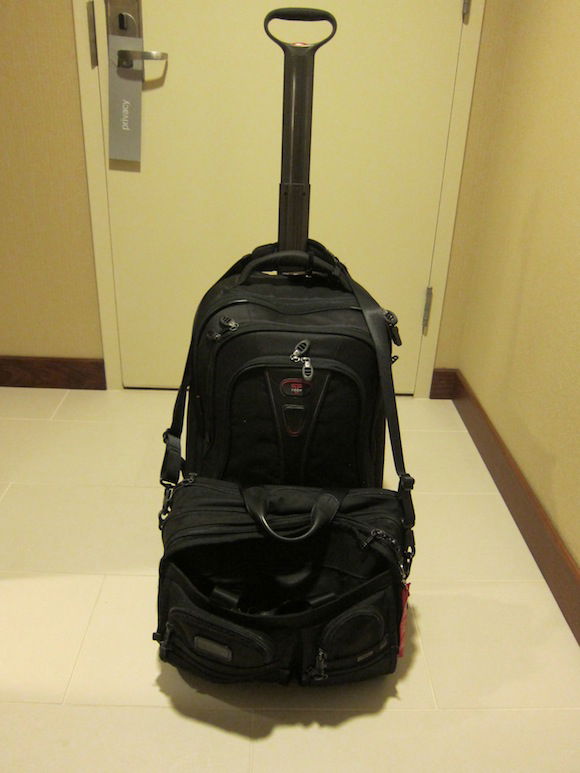 The bag feels virtually weightless using this method, and more or less balances itself.
To those of you that swear by spinners, what am I missing with them? Anyone else just find them to be more trouble than they're worth? For the record I've traveled with a spinner before, but it wasn't a Rimowa — was that the problem, maybe?