A few days ago I wrote about how Singapore Airlines has increased the complimentary Wi-Fi allowance for passengers traveling in Suites, first, and business class:
For passengers in Suites and first class, the Wi-Fi allowance has been increased from 100MB to unlimited
For passengers in business class and PPS Club members, the Wi-Fi allowance has been increased from 30MB to 100MB
As it turns out, those aren't the only changes that Singapore Airlines has made to their Wi-Fi offering. Historically Singapore Airlines has taken a confusing approach towards Wi-Fi pricing, as on some planes Wi-Fi pricing was based on how much time you used the system for, while on other planes Wi-Fi pricing was based on how much data you used. Even among planes that charged based on data usage, the pricing varied greatly.
Well, Singapore Airlines has now introduced consistent Wi-Fi pricing throughout their Wi-Fi equipped fleet, which includes their A350s, 787s, 777-300s, and A380s (their 777-200s and A330-300s don't have Wi-Fi).
The new pricing will be as follows:
There's a Chat Plan for 3.99USD, which includes 30MB of data
There's a Pro Plan for 9.99USD, which includes 100MB of data
There's a Premium Plan for 15.99USD, which includes 200MB of data
Each pass is valid for a single flight, though you can switch between devices.
Just for context, here's Singapore Airlines' old description of inflight Wi-Fi:

And here's their new description: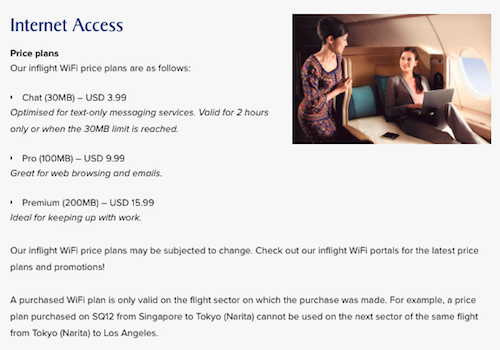 While I do prefer when airlines just have a flat cost with no caps on how much data you can use, I'd say that's quite reasonable pricing, and in most cases it represents better pricing than they had before.
Just to give some examples of previous Wi-Fi pricing, when I flew the Singapore Airlines A350-900ULR from Singapore to Newark, the pricing was as follows:
20MB of data cost 6USD
80MB of data cost 16USD
200MB of data cost 28USD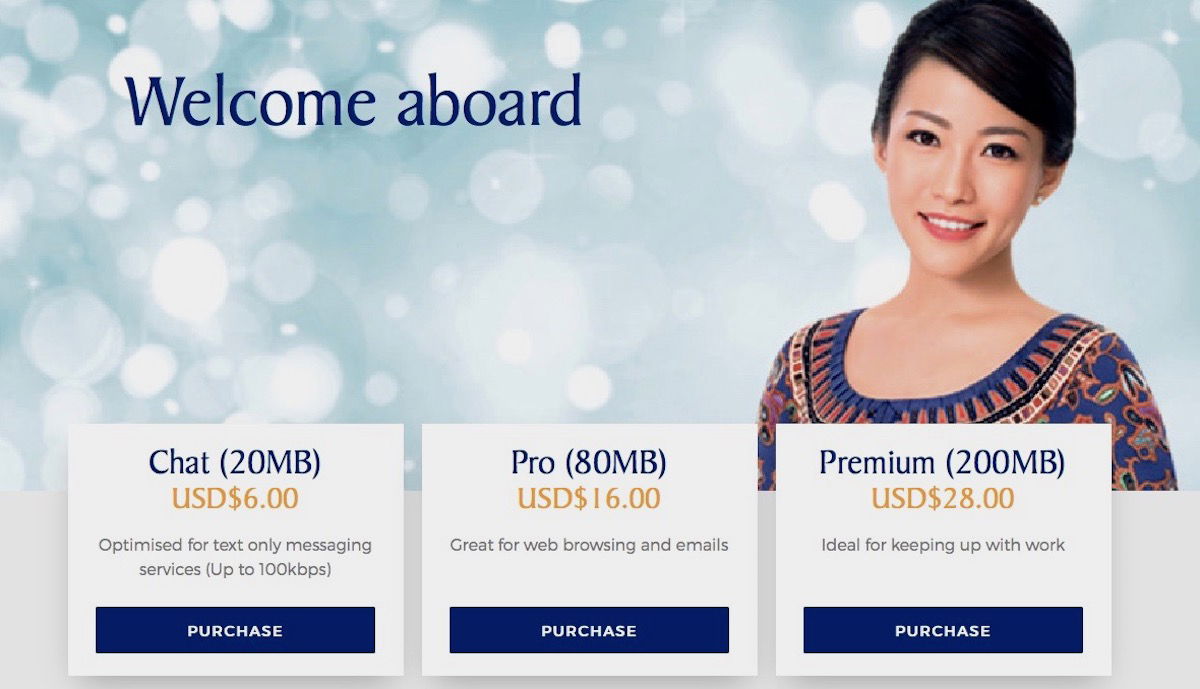 As you can see, the new pricing represents a significant cost reduction in this situation.