Singapore Airlines currently operates the world's longest range plane, the A350-900ULR (with the "ULR" standing for "ultra long range"). Currently they exclusively fly these planes from Singapore to Los Angeles, Newark, and San Francisco. You can read a review of the world's longest flight from Singapore to Newark here.
Well, it looks like some changes may be in store for how Singapore Airlines uses these planes.
What Makes Singapore Airlines' A350-900ULRs Special
Not only is the A350-900ULR the longest range plane in the world, but Singapore Airlines configured these planes in a special way. Singapore's A350-900ULRs feature just a total of 161 seats, including 67 business class seats and 94 premium economy seats.
This very sparse configuration serves two purposes:
In order to make these flights profitable, they need high yield passengers, and generally you're going to find better yields in premium cabins
The sparse configuration minimizes the weight of the plane, which maximizes the range
Singapore Airlines' Current A350-900ULR Routes
As mentioned above, currently Singapore Airlines operates their fleet of seven A350-900ULRs to Los Angeles, Newark, and San Francisco. They fly these planes:
10x weekly between Singapore and Los Angeles
7x weekly between Singapore and Newark
3x weekly between Singapore and San Francisco; note that in the case of SFO, Singapore Airlines can operate this flight with a "regular" A350-900, which is what they use for their standard daily flight, and then they just complement that with a 3x weekly A350-900ULR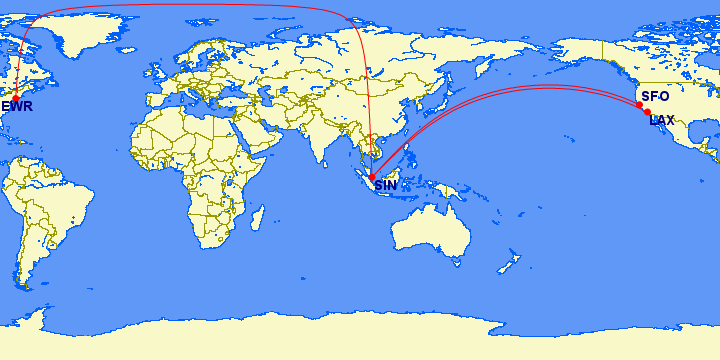 As it stands, the Los Angeles and Newark routes can realistically only be operated by the A350-900ULR, so they don't really have much of a choice there.
Meanwhile in the case of the San Francisco route, the standard A350-900 can make the flight as well, as it operates the route daily. Their decision to fly the A350-900ULR 3x weekly is all about the premium demand, rather than about necessity. Or at a minimum it's due to lack of better options for the plane… at least up until now.
Singapore Airlines Cutting LAX & SFO A350-900ULRs
Mainly Miles notes some interesting changes that Singapore Airlines has planned for the winter 2020 schedule. According to Singapore Airlines' schedule filing for next year:
Singapore Airlines is reducing nonstop Singapore to Los Angeles service from 10x weekly to 7x weekly
Singapore Airlines is swapping 3x weekly nonstop Singapore to San Francisco A350-900ULR service to a "regular" A350-900, which represents an increase in overall capacity, but a decrease in business class and premium economy capacity
In other words, at that point Singapore Airlines will have seven A350-900ULRs, but they'll only be operating daily flights to Los Angeles and Newark. Those routes could be operated with just four planes, plus maybe an extra spare.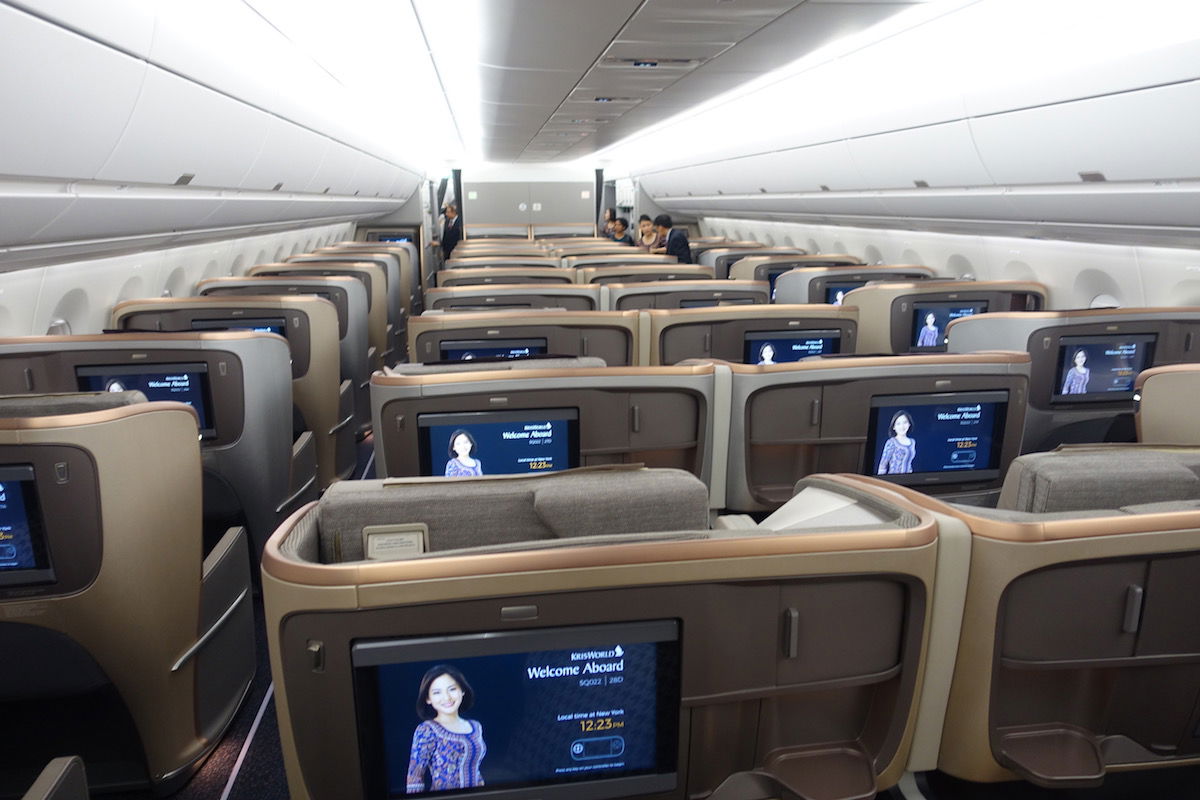 A350-900ULR business class cabin
Is A New A350-900ULR Route On The Horizon?
Clearly Singapore Airlines has something up their sleeve here, because with their current schedule they'll have at least two spare A350-900ULRs.
While Singapore Airlines first announced the Los Angeles and Newark flights, there were always rumors that they'd add a third A350-900ULR route. Many of us were surprised when they ended up using it on the San Francisco route, since the plane wasn't actually needed for that.
At the time I speculated that the third destination would be Chicago or Toronto, and that still seems like the most likely outcome to me.
There are of course some other possibilities. It could be that the airline reconfigures these planes into different configurations, which on one hand would be quite a waste, but at the same time maybe these routes aren't working quite as well as they had hoped? It does really seem like they're struggling with premium economy on these planes.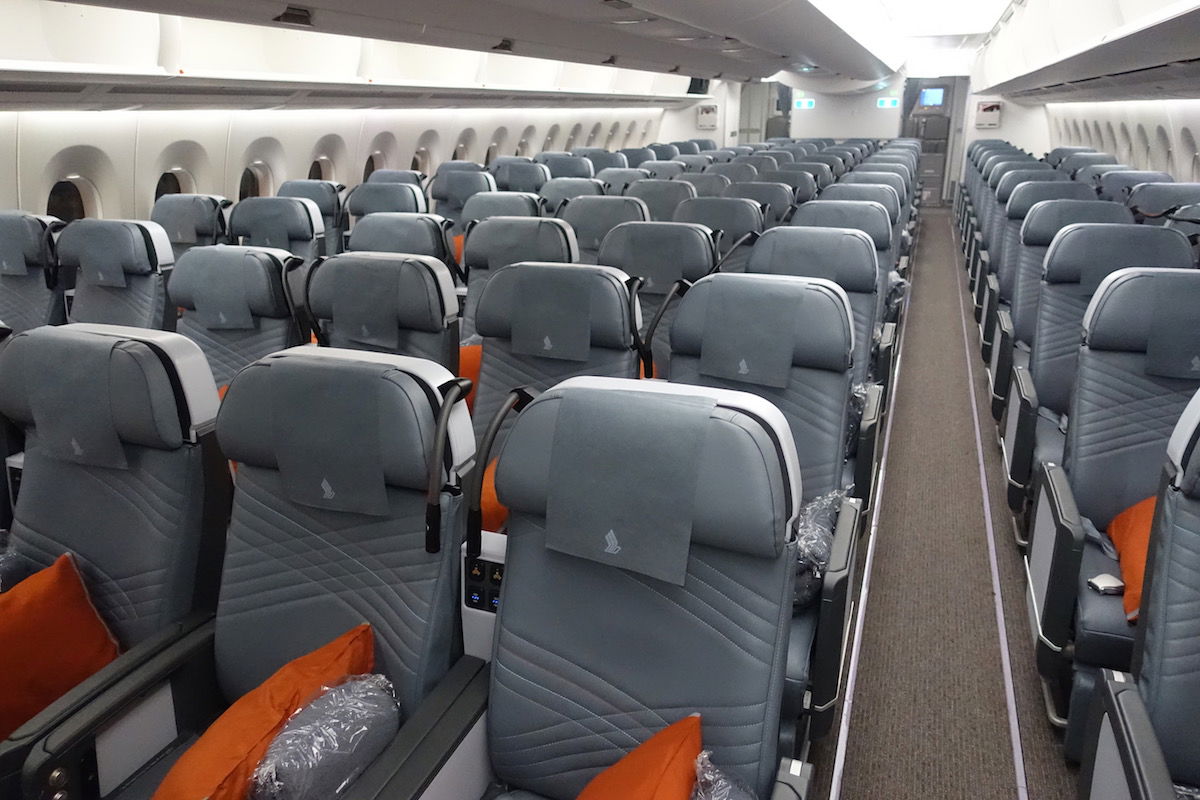 Massive A350-900ULR premium economy cabin
Bottom Line
As of next October, Singapore Airlines is reducing A350-900ULR service to Los Angeles, and cutting it to San Francisco. That should free up two A350-900ULRs, which is enough to launch an additional ultra long haul route.
My money is still on Chicago or Toronto finally happening, though who knows, maybe we'll be surprised.
What do you think Singapore Airlines has up their sleeve here?