I just flew ANA's 777-300ER "Square" first class (their newest product) from Chicago to Tokyo Narita, and I'm quickly realizing something. Longhaul flight after longhaul flight I'm proclaiming my flights to be among the best ever. And the more I fly certain airlines, the more I realize there isn't just one best airline, but rather over a handful that are all in the same league…. at least in my opinion.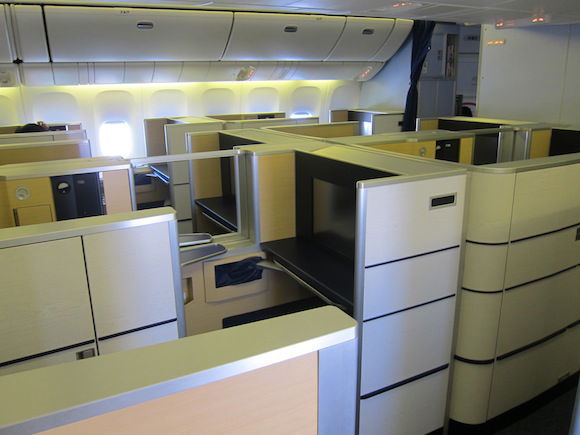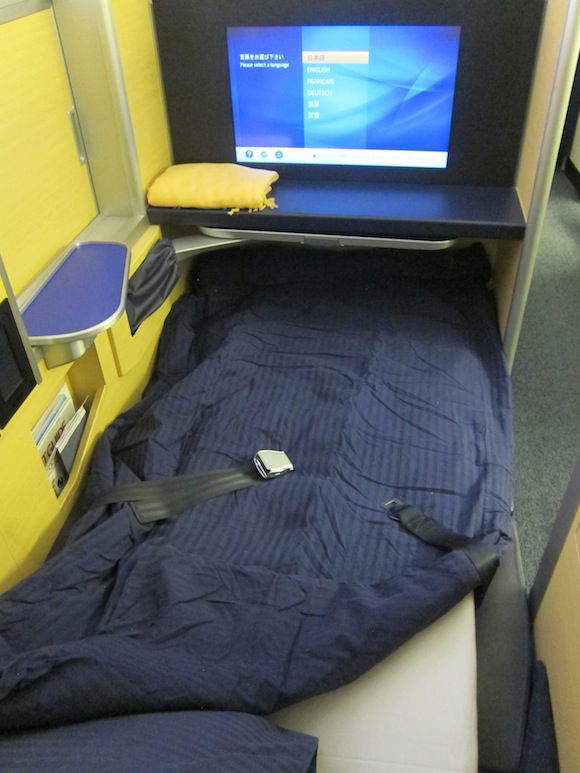 And it presents a bit of a challenge, because I'm often asked by readers to recommend an airline between a few choices. While I always try to, that's really tough to do since there are several airlines that are truly top notch, so pretty soon I'll write a post about my "top," unbeatable products.
ANA first class was once again spectacular, quite possibly unbeatable. The food, service, and seat are all virtually unbeatable. The entertainment is just "meh," but that's what iPads are for. The last time I flew them in first class was from Washington Dulles to Tokyo Narita, and that was in their old product, which is still very good.
So while I'll have a trip report soon, I figured for now I'd provide a quick rundown of the 12 signs that you're flying ANA "Square" first class, which perhaps will sum up what makes ANA so damn awesome.
1. "Ladies and gentlemen, we regret to inform you that boarding will be delayed by two minutes today. We sincerely apologize for any inconvenience this may cause. Thank you for flying ANA, a member of Star Alliance."
2. The flight attendant came around with a basket of "leg refreshing sheets." When I asked what exactly they were, she said "they are for refreshing your legs, Mr. Lucky." Well that really explains it!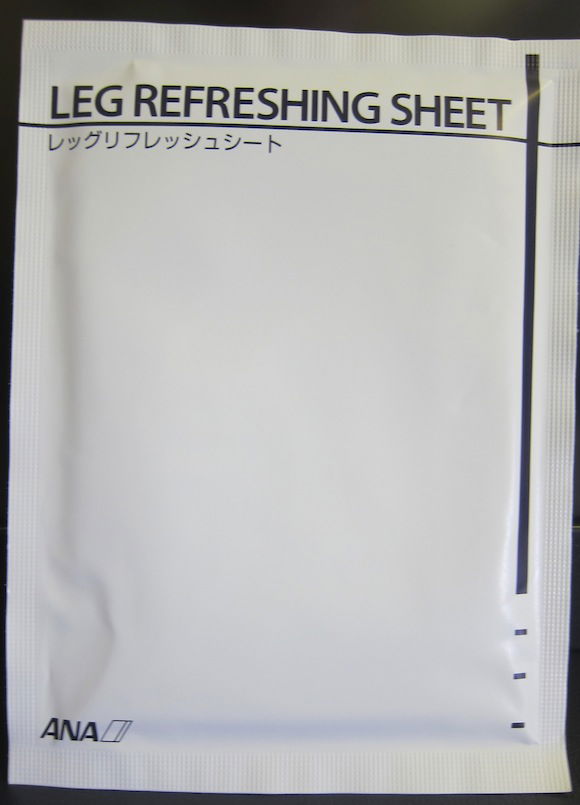 3. You get one of these bad boys (yes, this is half of the reason I flew ANA, as my collection of Rimowa kits is now complete).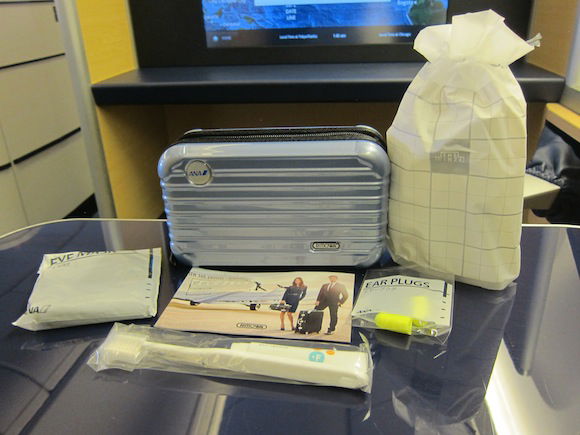 4. You're given a wardrobe to use on the flight. Not only do you get pajamas (which could double as a hazmat suit), but also a cardigan. After all, what kind of a barbarian would eat caviar in pajamas?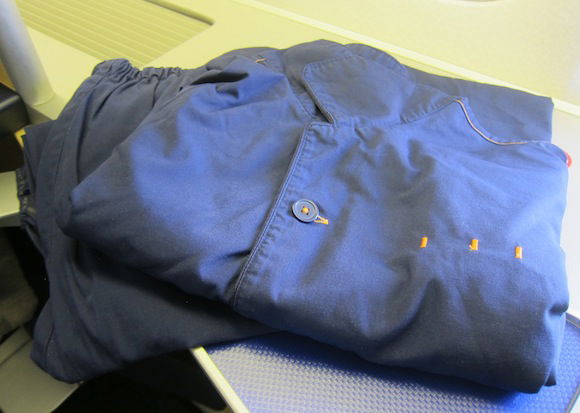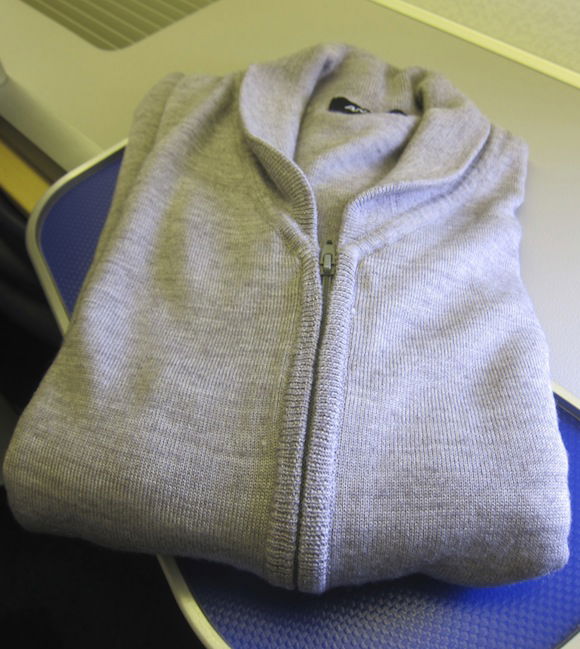 5. Your seat has more mirrors than a Nordstrom cosmetics department.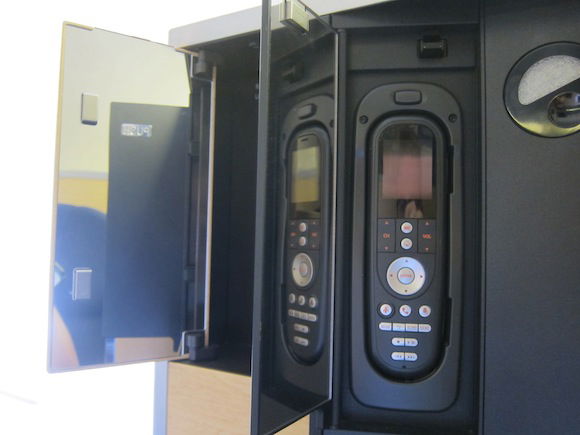 6. No fewer than three flight attendants come by and all introduce themselves as the purser, and no fewer than a handful of flight attendants come by and ask if "you want photo?" when they see you taking pictures.
7. You get to the runway and there are a few planes coming in to land, so you have to wait for a few minutes. After a few minutes the flight attendant (not the pilot) gets on the PA and says "ladies and gentlemen, we are waiting at the end of the runway and will take off as soon as the tower clears us. We apologize for the inconvenience." Two minutes later the flight attendant gets on the PA again to announce "there are four aircraft ahead of us waiting to use the runway for the landing. Would you please wait for a moment. We apologize for the inconvenience."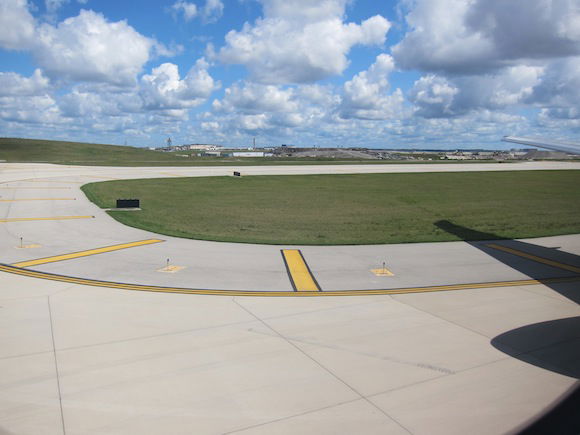 8. The lavatory has a bidet-style toilet. Does anyone really give a crap, though?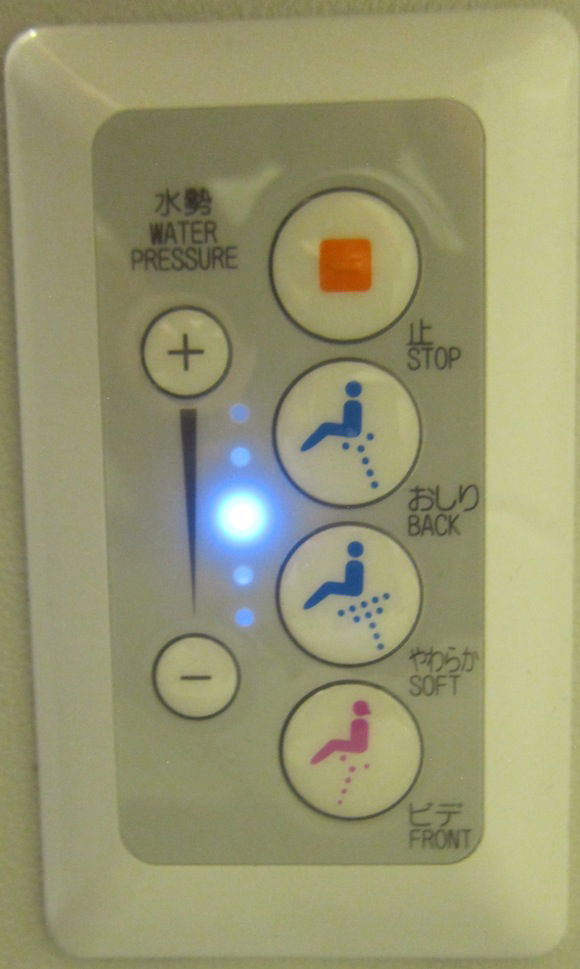 9. The entertainment selection makes you long for Lufthansa's selection.
10. You mess with your seat controls during the meal service, and accidentally push the "Do Not Disturb" button on your seat. The flight attendant comes to deliver your next course, has a look of near horror on her face, and proceeds to stand there for a few seconds before deciding to return to the galley. Shortly thereafter she returns and says "I'm so sorry, but is it okay to disturb?" After pointing out I accidentally pushed the "Do Not Disturb" sign, she apologizes profusely and says "thank you for waiting" when serving the next course.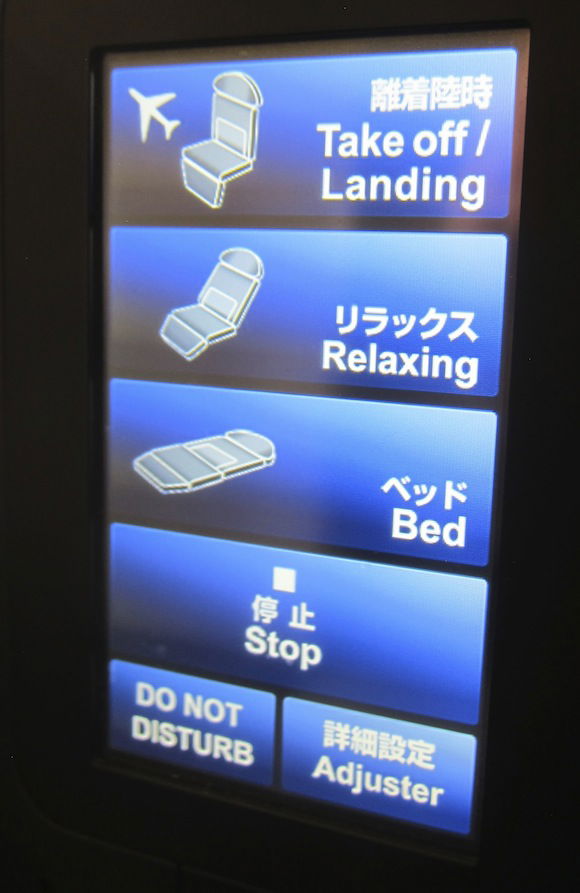 11. When you go to sleep your slippers are pointed away from you, while when you wake up your slippers are pointing towards you.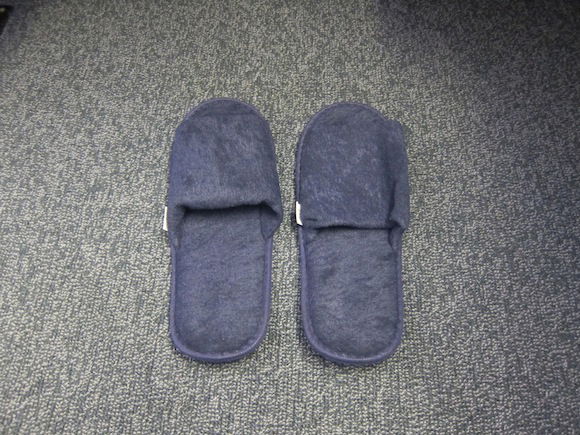 12. Prior to landing when you go into the lavatory to change out of your pajamas, the flight attendant intercepts you and says "I'm so sorry, but would it be okay if I gave you a new pair of pajamas to take with you, so they are fresh?" You're so sorry?!?
Okay, and we'll do one bonus, though this one is in the lounge.
13. An hour after arriving at the lounge an agent seeks you out and says "You are Mr. Lucky connecting to Bangkok on Thai Airways, yes?" I confirm I am, and she has a look on her face as if she's about to tell me my flight is canceled. She continues "I'm so sorry to inform you, but there has been a change to your flight." Well shoot — "okay, how long is the delay?" "Your flight will now be departing from gate 46 instead of gate 45. We apologize for the inconvenience."
Gosh, I love this airline!