In June I compiled a list of 10 signs you spend too much time in hotels, and asked you guys to pile on with your thoughts. I was working on a similar list for 10 signs that you spend too much time on planes, though I think last night I had an experience which just sums it all up in one.
I flew Frankfurt to New York in the morning on Singapore, which is as far as I know the earliest transatlantic flight out of Frankfurt (it leaves at 8:30AM). I both love and hate that, since it means you get to New York early enough to avoid rush hour, but also have a long day ahead of you for staying awake.
After a long day I changed into my (British Airways first class) jammies, turned off the lights, and hopped in my hotel bed. I then spent 30 seconds feeling around for the seatbelt, because I was tired and didn't want to be woken up in the middle of the night if there was turbulence.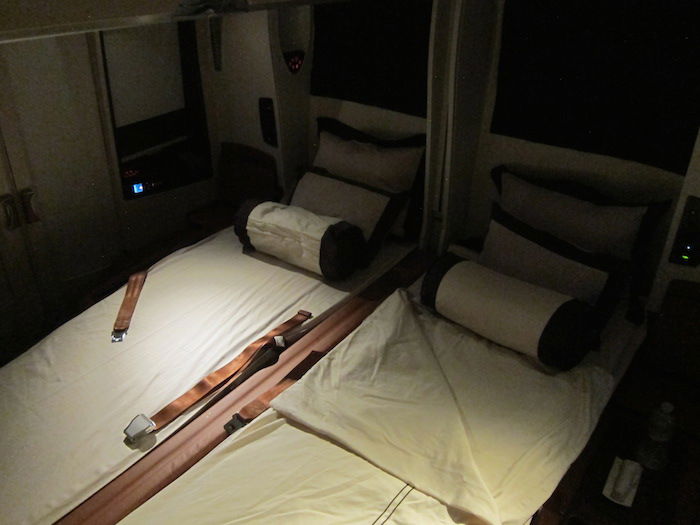 I'm not sure if that means I fly too much… or not enough? 😉
And I'm not sure if that speaks poorly for the comfort of hotel beds, or favorably for the comfort of airline beds.
What are your top signs that you spend too much time in the air?