Reader Drew sent me an email asking about first class pajamas, and I figured it was an interesting topic for a post. As is often pointed out I'm no food or wine aficionado, though I do consider myself to be an expert on airline pajamas (and sweaters!). Not only do they make up 90% of my wardrobe, but they're also my official, self-imposed work uniform. I've even been known to make a trip to the supermarket or local Starbucks in my pajamas, much to the pure horror of everyone else (you would think I would've learned my lesson in Singapore).
So with that in mind I figured I'd share some of my favorite airline pajamas. To start, here are a few of the things I look for in airline pajamas:
I like them to be light and soft, since most foreign carriers keep their cabins far too warm for my liking. Nothing's worse than having a hot cabin and heavy pajamas. It's like putting tin foil on something in the oven.
I like them to be long lasting even after several washes. This is probably the toughest thing to find in airline pajamas. I find that for the most after their first wash they might as well be tie-dye cheerleading outfits.
That they have cool logos on them. I'm an airline nerd, and the more airline logos or indicators of first class they have on them, the better. 😉
With that in mind, here are my five favorite airline for their first class pajamas, in no particular order:
1. British Airways. Their pajamas are light, they're a single color, and they have both the British Airways logo and "First" written on them. However, I highly recommend not throwing these in the dryer, as they shrink like crazy.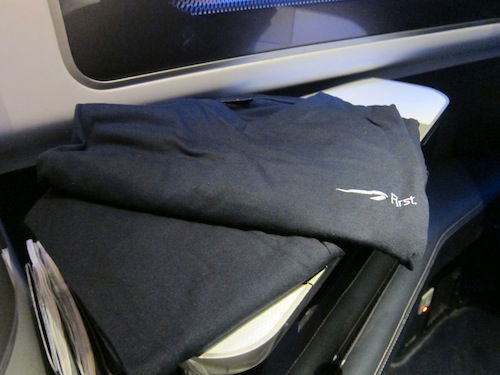 2. American Airlines. This might surprise some people, but American's pajamas are the lightest of any airline I know, and they haven't shrunk even after dozens of washes. They're about the only pajamas I have that I can stick in the dryer as often as I'd like without issue, and for that they deserve a spot on this list.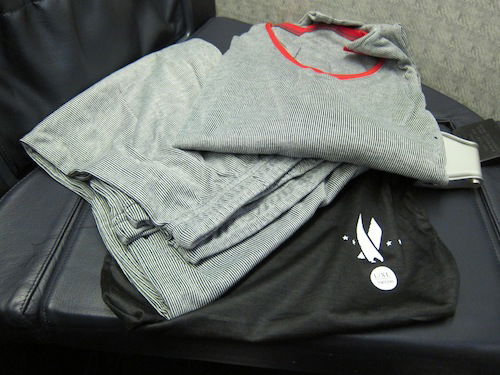 3. Lufthansa. Lufthansa's pajamas are van Laack branded, and vary by route/month. They also package the tops and bottoms separately, so the variety of pajamas is nearly endless. I also appreciate the fact that their bottoms are often made of an extremely thin material, which is especially good given how warm Lufthansa tends to keep their cabins.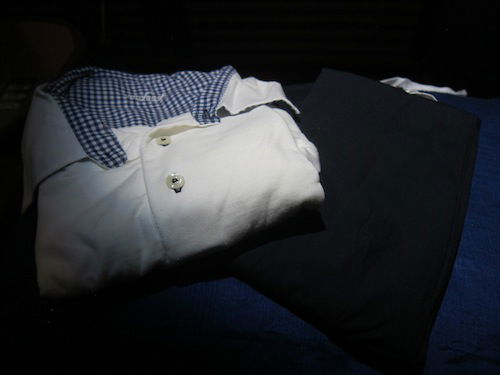 4. Cathay Pacific. Cathay Pacific's pajamas are Shanghai Tang branded, and simply awesome. They also change their designs fairly frequently, so I have all kinds of them sitting around in my closet. That being said I probably look a bit silly wearing them, though I have no shame!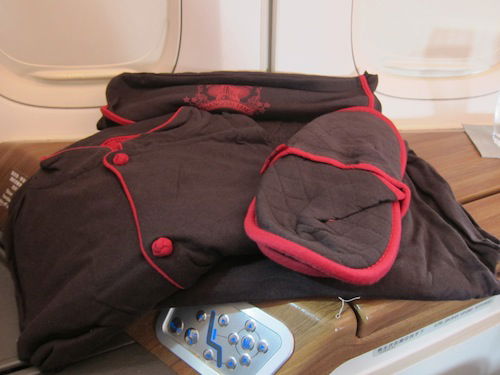 5. Swiss. Just like Lufthansa, Swiss' pajamas are van Laack branded, so the quality is excellent as well. They have the added bonus of having "Swiss First" written by the chest area. After all, you wouldn't want to walk through business class without showing off to everyone where you're seated. 😉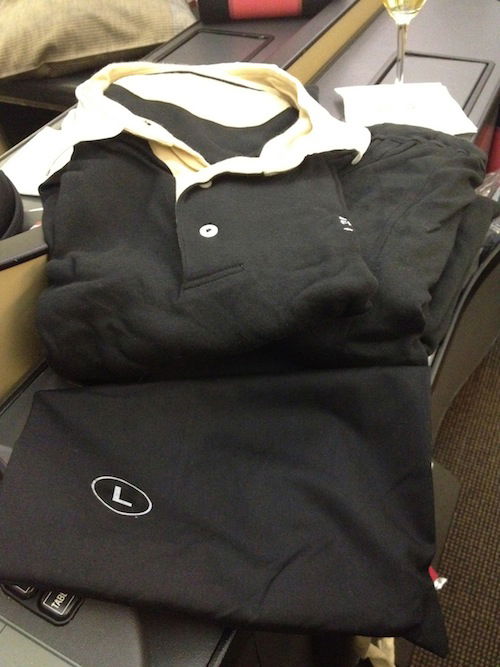 Anyway, those are my five favorites. Surprisingly enough a lot of my favorite airlines actually have pretty underwhelming pajamas. Singapore Airlines has Givenchy branded pajamas, though they're extremely rough and too heavy for my liking. Thai's are often baby blue, and make me look like a baby teacup monkey. Emirates' are just plain boring.
What are your favorite airline pajamas?
And yes, I fully admit this is quite possibly the most #firstworldtopic I've ever written about…