I'm in Sardinia in the moment, more specifically in Porto Cervo. The area is gorgeous and so tranquil, so I get why people flock here.
However, it's also a place that defies the concept of value. We're staying at Cala di Volpe, a Starwood Luxury Collection property. In the peak of summer, standard rooms here go for over $2,000 per night. It's a stunning hotel, though if it were anywhere else in the world, it would probably be a tenth of the price. I guess that's the beauty of supply and demand, since the hotel still fills up at those rates.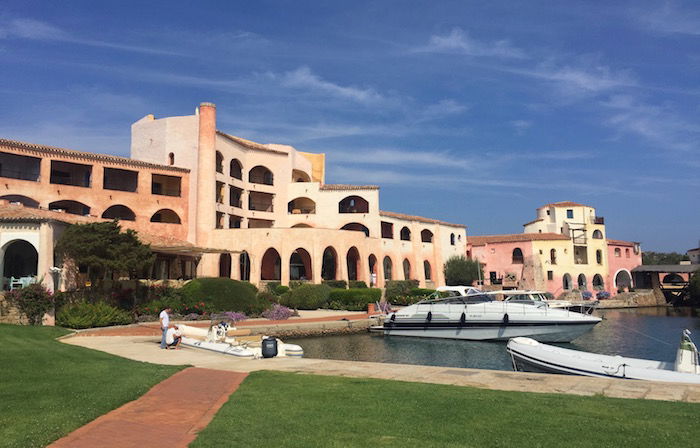 Fortunately we're seeing at the very tail end of their "season" (the hotel is only open a few months per year), so staying in September is only a fraction as much as staying in July or August.
Yesterday evening we went into the actual town of Porto Cervo, which is charming and over the top. The port is lined with mega yachts. I thought the yachts in the below pictures were big, until a Russian oligarch's 300 foot yacht pulled into the harbor, putting all the other yachts to shame. You've gotta love how relative wealth is…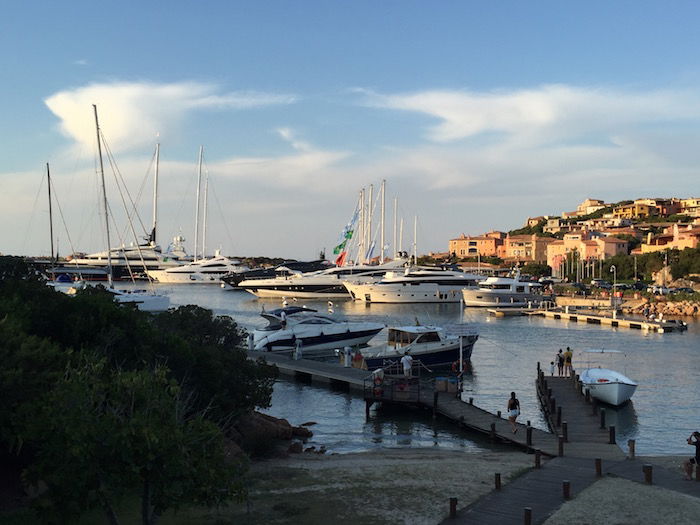 Anyway, while we certainly can't afford to live that life, we figured we might as well have a drink while enjoying the beautiful view. After all, an overpriced cocktail seems worthwhile to soak in that view. We sat down at the waterfront bar that had the best view, which was branded as "Bar il Portico."
We were presented the menus, only to find out that the bar is actually part of the Sheraton Porto Cervo. The server had a Sheraton nametag, and the menu was branded as such as well.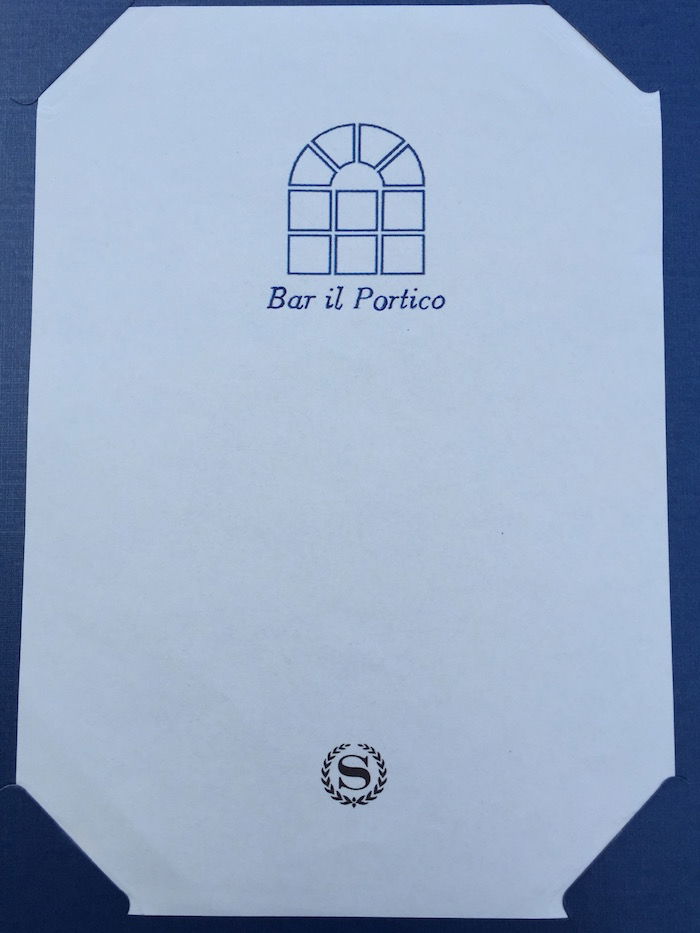 I knew Starwood had four hotels in Porto Cervo, though I didn't realize that Cervo Hotel Costa Smeraldra Resort is actually a Sheraton. We've written in the past about how puzzling hotel branding can be, though am I the only one who finds it bizarre that the best hotel immediately in the center of what might be the world's most expensive town is branded as a Sheraton?!
So, how crazy were the prices? 20EUR for an iced coffee, 30EUR for an ice cream sundae, 35EUR for a cocktail, and 50EUR for a club sandwich.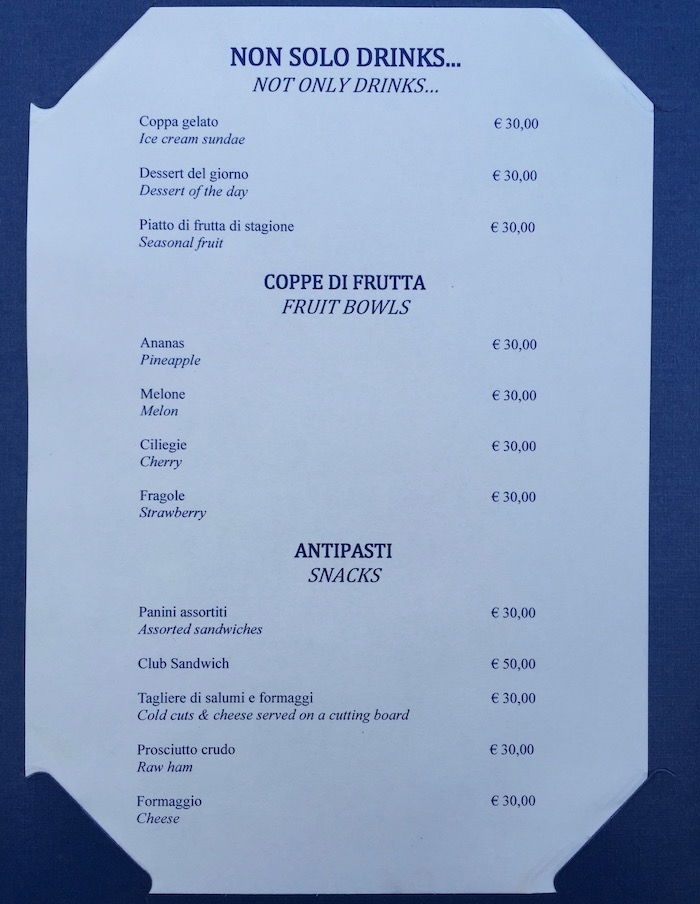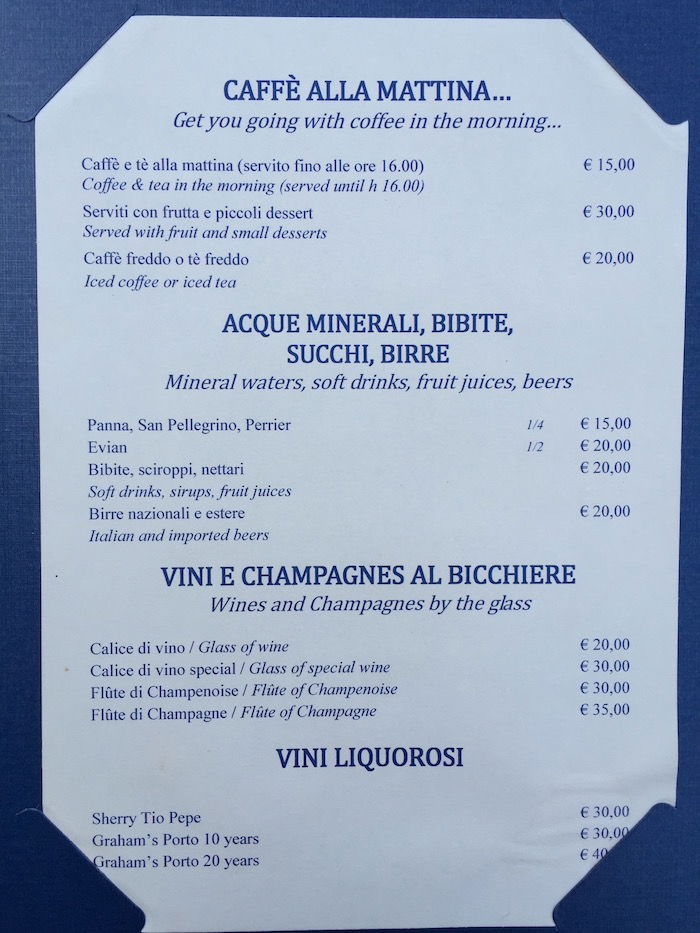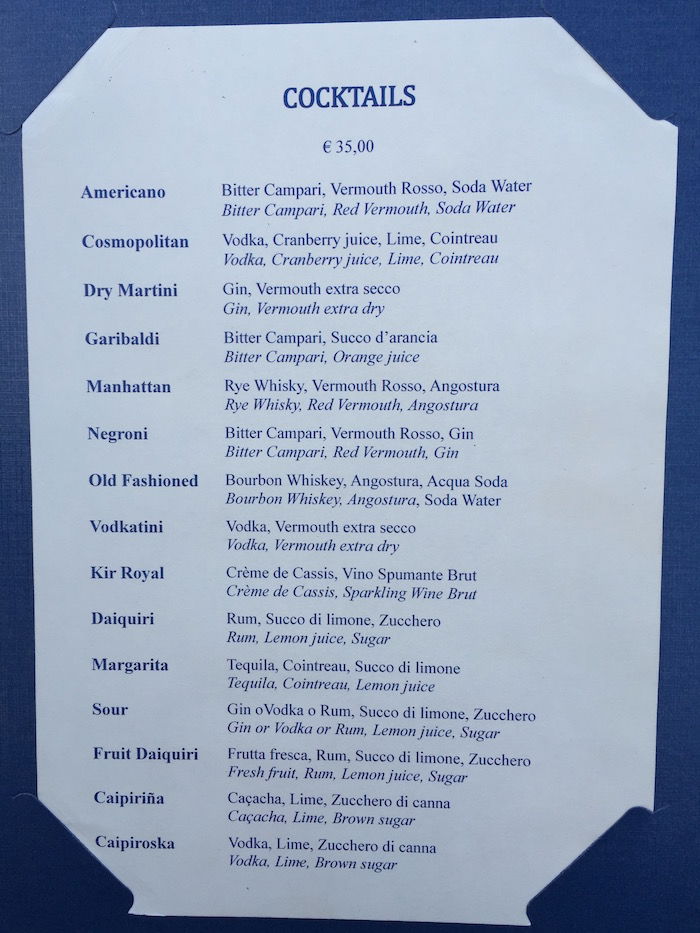 We each ordered a cocktail, and you can bet we sat there for a while enjoying the views and people watching (and of course consumed the snacks that came with the drinks).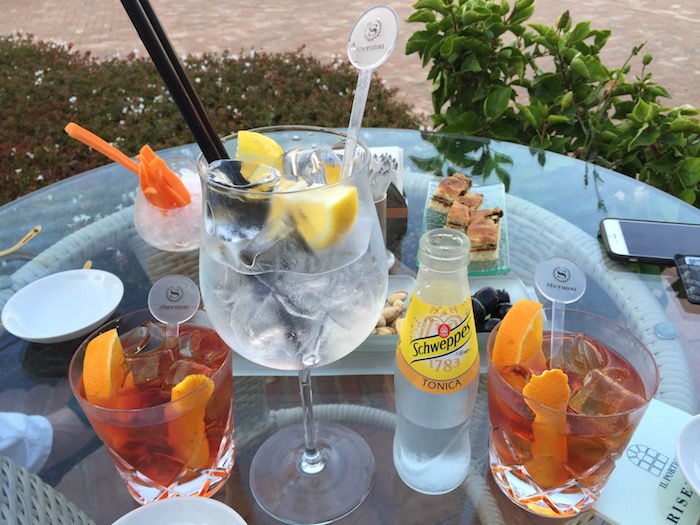 I never thought the most expensive cocktail I'd ever buy would be at a Sheraton…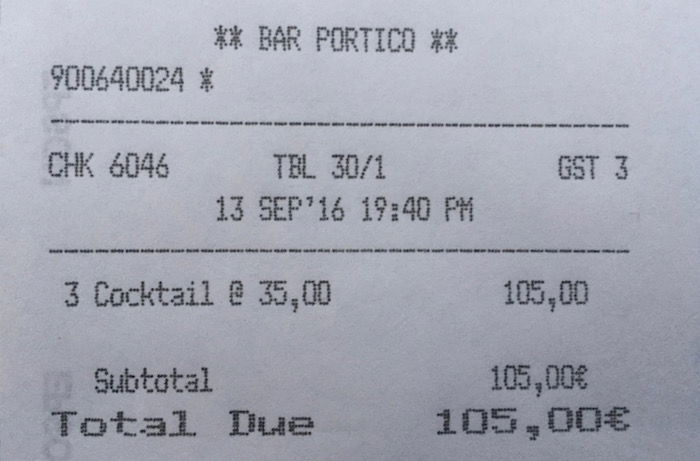 Hotel branding really is a mystery, eh?