A couple of months ago I wrote about Seated, which is an awesome app that offers rewards for dining out. While there are some airline and hotel dining programs that offer bonus points for dining out, I find that they're only marginally worthwhile. Seated is significantly more rewarding, and they have a great selection of restaurants in many major US cities.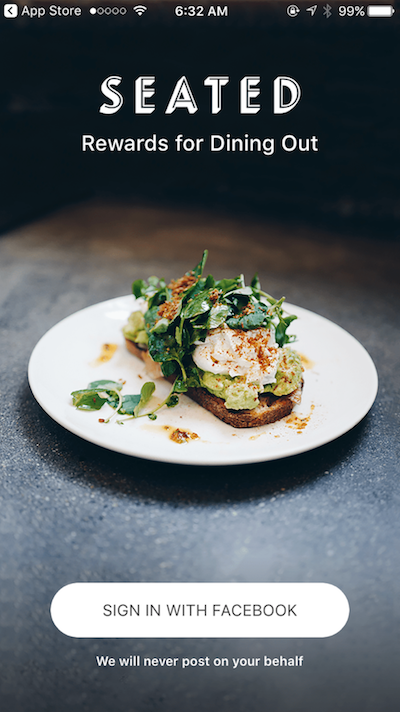 The way Seated works is that you can see a list of participating restaurants through their app, and then you make a booking directly through Seated. So Seated basically replaces OpenTable for the purposes of making reservations for their partner restaurants. Then all you have to do is dine at the restaurant you made a reservation at, and you'll automatically receive a gift card by email within 24 hours. There's no need to use a specific credit card, and there's no need to tell the host you're using Seated, as the credit is automatic. For your gift card you have the choice between Amazon, Starbucks, and Uber.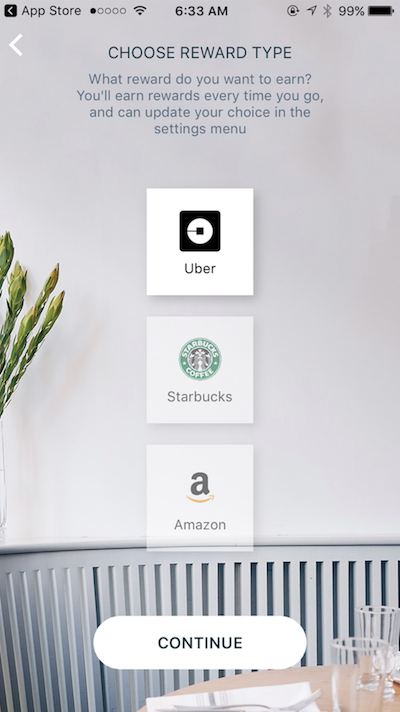 When I first wrote about Seated they were offering $15-20 in rewards for dining at most restaurants, which I'd consider to be pretty awesome. For example, if you have a $60 meal, getting back ~25-33% is significant.
However, Seated has now gotten even better. Seated now offers a minimum of $30 in rewards for dining out, though at some restaurants offers as much as $60. This is insane.
Now when you go into the app you'll see that the reward amount varies based on the type of reservation you make, with a minimum spend requirement. The bigger your party and the more off-peak time you're dining, the bigger the reward.
For example, for the first Seated restaurant I visited — Momed in Atwater Village in Los Angeles — I earned a $15 reward. That place is now offering a minimum of a $30 reward as long as you spend at least $60 before tax and tip. That's basically like getting 50% off food & drinks for $60 of spend pre-tax and tip. That's awesome.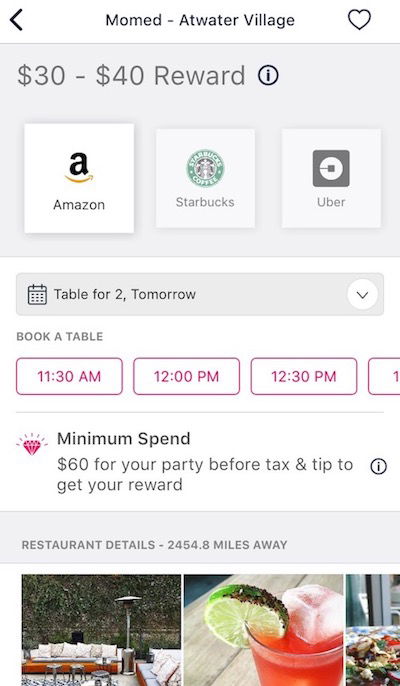 Some restaurants even have rewards as high as $60.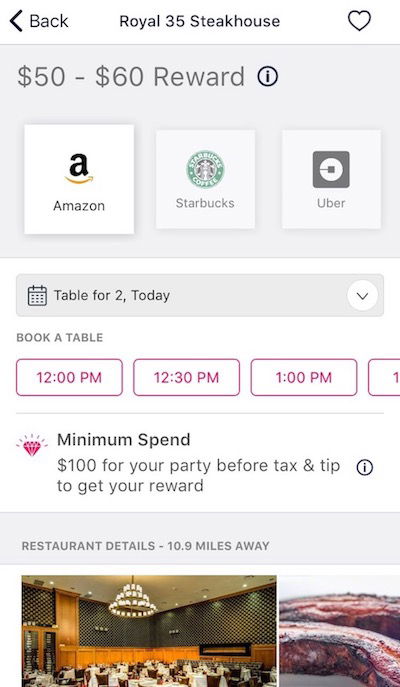 As before, keep in mind that not all participating restaurants are always available through Seated. Some don't allow seated reservations on Friday or Saturday night, etc.
Lastly, Seated has a referral program, where both the person referring and person being referred can receive an extra $5 in rewards after their first dine. If you haven't yet signed up, you can do so using code BEN242, and you'll receive an extra $5 after your first dine, and I'll get the same (others are free to leave their codes in the comments section). That means you'll earn a minimum of $35 in rewards on your first dine.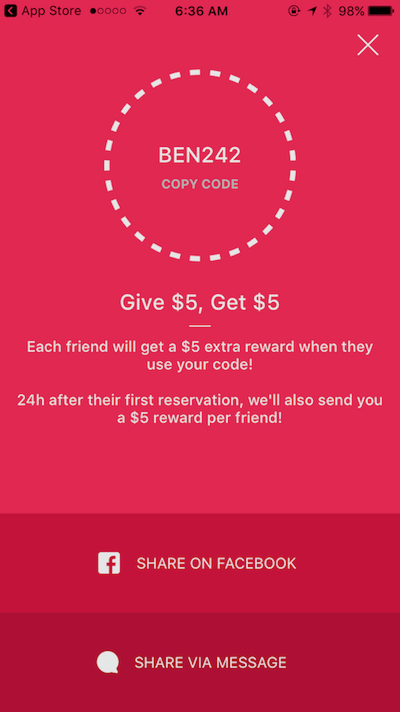 To enter this code, first sign-up for the app, and then click on the "wheel" at the top left of your account, and click on the "Redeem Promo Code" button. There you can enter the code, and it'll automatically be applied to your first dine.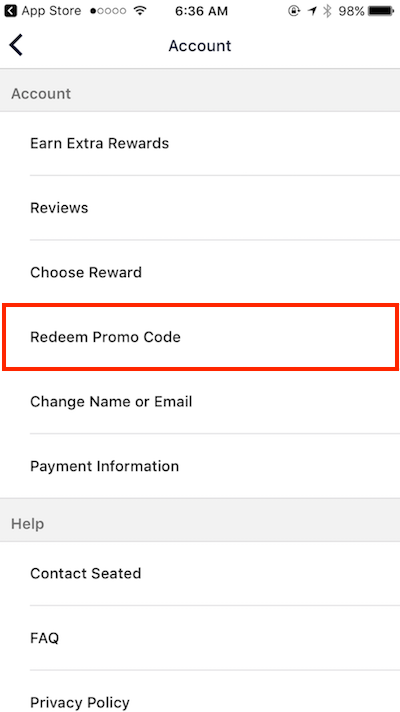 Bottom line
I've used Seated a handful of times in the past couple of months, and love it. While some dining rewards programs are only marginally worthwhile (you earn a few extra points per dollar spent but end up at a not-great restaurant), I find that Seated has an excellent selection of restaurants, and also is sufficiently rewarding so that it changes my behavior a bit.
Earning $30+ in gift cards every time you dine out at a nice restaurant is an awesome offer, and if you've never used Seated before, you can earn a further $5 with your first dine, meaning you'll earn a minimum of $35 in gift cards for your first dine.