Saudia might not be the Middle East's most glamorous airline, but they are the one that releases among the most first and business class award space between the US and the Middle East. Of course that's for good reason — their premium cabin products can't even begin to compete with what the other airlines of the region are offering, like Emirates and Etihad.


Saudia first class, which is in a 2-2-2 configuration
Still, Saudia is a way to redeem Delta SkyMiles for travel to the Middle East/India, no matter what time of year you want to go. As a reminder, Saudia's North America destinations include Los Angeles, New York, Toronto, and Washington.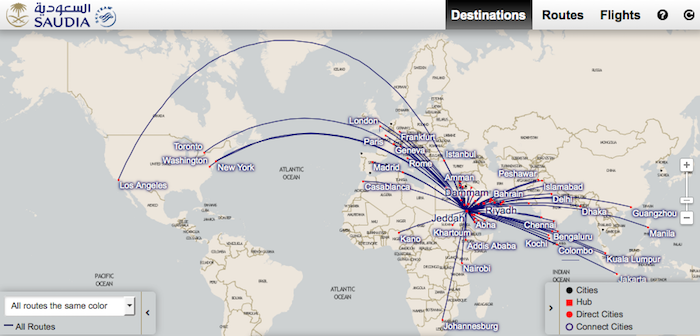 In the past, ExpertFlyer was the best place to search Saudia award availability. However, reader CG notes that ExpertFlyer is no longer displaying Saudia business class award availability. They are still displaying Saudia first class and economy class availability, though.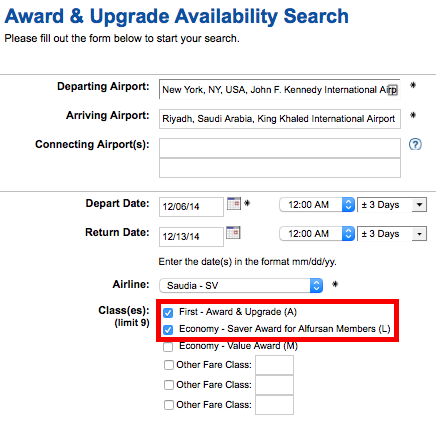 As a reminder, the fare classes for award travel on Saudia are as follows:
First Class: A
Business Class: D
Economy Class: L
While the ExpertFlyer description says "Saver Award for Alfursan Members," in practice it should be the same fare class if booking through Delta SkyMiles, Korean Air SkyPass, etc.

But that doesn't help us in searching Saudia business class award availability. How do you look that up?
Easy way to look up Saudia business class award availability
1. See if Saudia is operating a flight for your desired city pair on your desired date.
2. If they are, assume they have business class award availability, and call Delta SkyMiles to book. 😉
Hard way to look up Saudia business class award availability
If you actually want to search Saudia business class award space and don't just want to make assumptions, you can join Saudia's frequent flyer program, Alfursan.
Note that you might have issues with signing up in Firefox. At least I did, because it would never auto-populate the "Name on Card" field. Using Chrome did the trick.
Once you're a member, log into your account, and then at the bottom right under the "Booking" tab click the "Redeem Miles" button.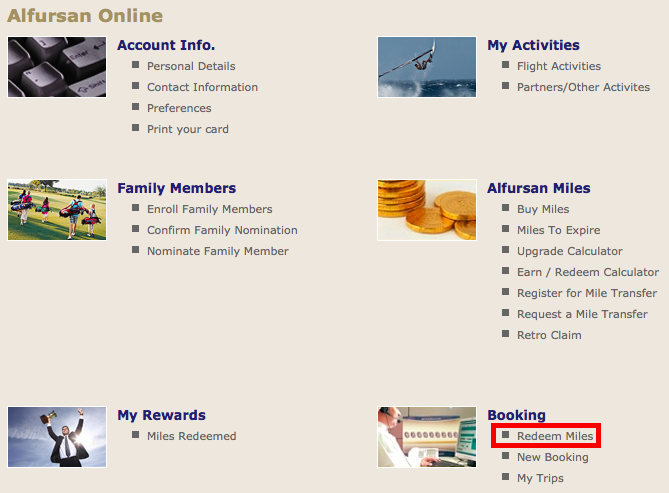 From there you can enter your route, date, and number of people traveling.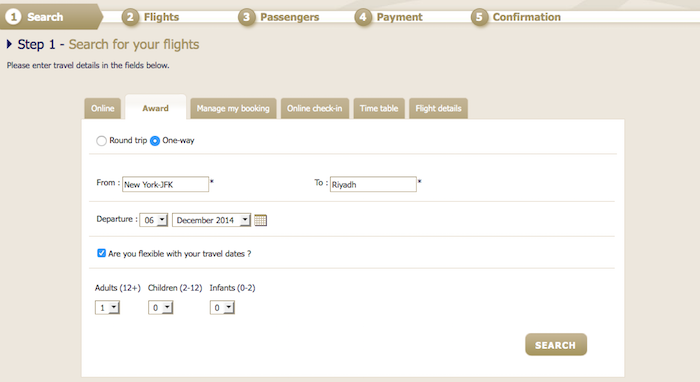 The next page will display award availability. It will only show the classes available, so you'll see Alfursan Guest (which is economy class), Aflursan Business, and/or Alfursan First available. For example, on the below date between New York and Jeddah there's an economy seat and a first class seat, though not a business class seat.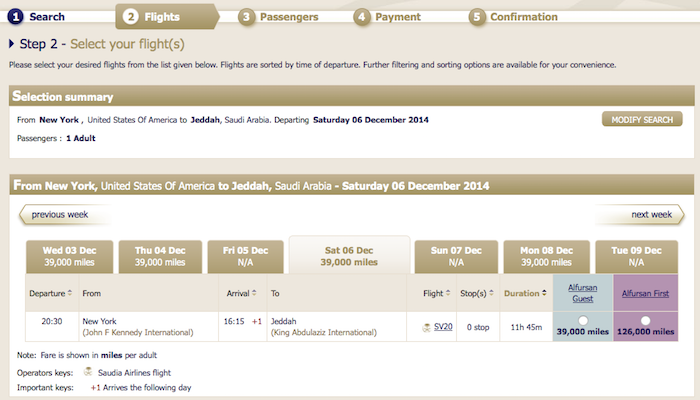 However, looking a couple of days later, you'll see that Alfursan Business is also available.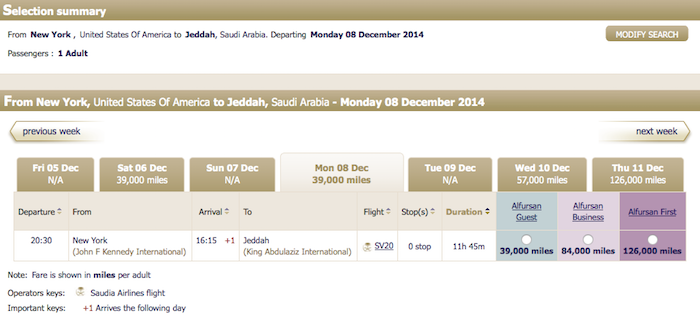 Not only is there one seat per cabin, but there are actually at least seven seats available per cabin.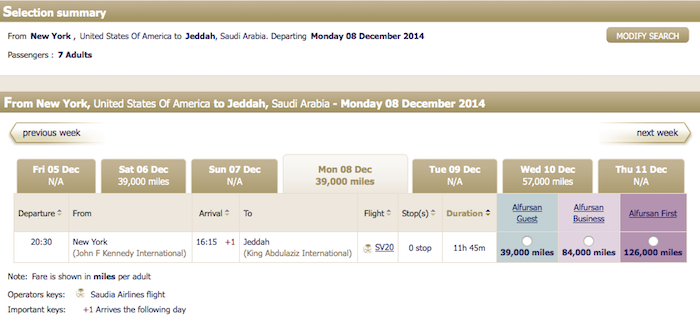 As a reminder, you can only redeem Delta SkyMiles for business or economy class travel on Saudia. The best way to book first class on Saudia is through Korean Air SkyPass.
Bottom line
Yes, searching Saudia award availability is a bit tougher before, though as far as airline websites go, Saudia's isn't actually half bad. And there's no requirement to have miles in your account in order to search either.
I do hope to try Saudia one of these days… I think?