Wait a second, doesn't that completely negate the point of an on-demand ridesharing service?
Well, it's something Lyft will soon be testing out in San Francisco, and is planning on expanding to other markets this summer. Via the Lyft Blog:
When it comes to getting around, passengers tell us they sometimes want the extra peace of mind to schedule a ride in advance. So today, we're excited to start testing a new feature that allows passengers to schedule rides up to 24 hours in advance.

Whether you have an early-morning flight and need to get to the airport or have a make-or-break business meeting cross-town, scheduled rides will get you out the door and off to your destination at your specified pickup time.

Scheduling a ride is easy – when selecting your pickup location, tap the clock icon on the right, set the desired time and we'll schedule your ride. It's that easy. If your plans change, don't sweat it; you can update or cancel your scheduled ride up to 30 minutes before your requested time.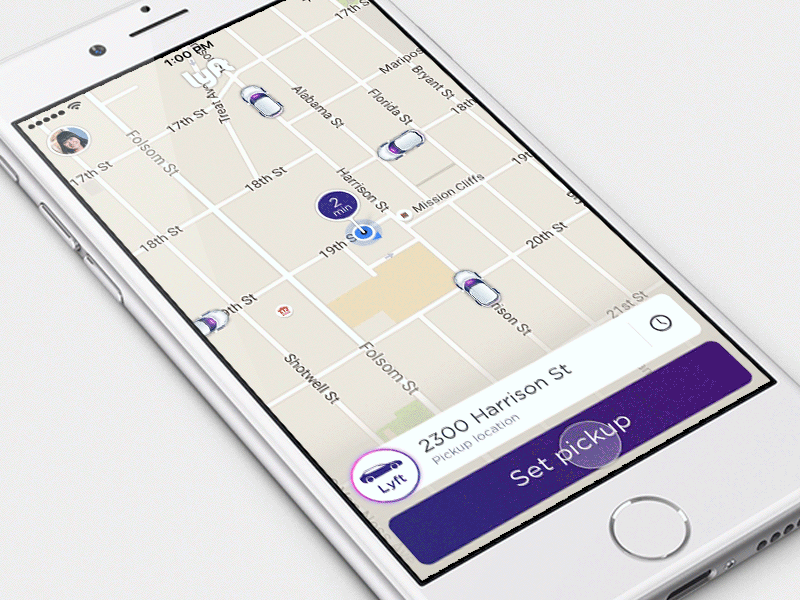 Basically if you want a car at 5PM, Lyft will determine how far away the closest driver is, and will then dispatch them a few minutes before the time the ride is scheduled for. The one challenge here is when there's surge pricing, since scheduling rides in advance doesn't impact the pricing, but rather just gets you whatever the price is at the moment.
What purpose does this really serve, then? Is requesting a ride a few minutes before you need it really too much work? I would have thought not, until yesterday.
I was talking to a friend who refuses to use ridesharing apps to airports, because he says he'd much rather pre-schedule a car and be assured of when the car will be here.
"You live in New York City, there's always an Uber two minutes away."
"But I need to know for sure."
In this instance I think he's being more stuck in his ways than logical, and I'm not sure even being able to schedule a ride in advance from a ridesharing service will change his mind. However, at least the option is there now.
I'm not sure this is actually a competitive offering to a car service, though. Generally when you order a car service you expect the driver to be there 10-15 minutes early, so that they're ready to go when you are. I doubt that will be the case with Lyft, and rather that the ride will be timed to arrive exactly at the scheduled time. Heck, Uber is now testing charging if the driver has to wait more than two minutes.
Bottom line
While there's not much substance to this new offering, I suspect some people will be comforted by the ability to schedule a car in advance, even if it doesn't actually come with the same reliability as a car service. My mom just used Uber for the first time a few days ago, and I'm sure she'd love the ability to schedule a ride to the airport in advance, for example.
Could you see yourself ever scheduling a ride in advance using a ridesharing app, or do you know anyone who would be "comforted" by having the option?