RwandAir is an ambitious little airline. The airline has just a dozen planes, only two of which are widebodies. In addition to their African destinations, currently the airline flies to Brussels, London, Dubai, and Mumbai.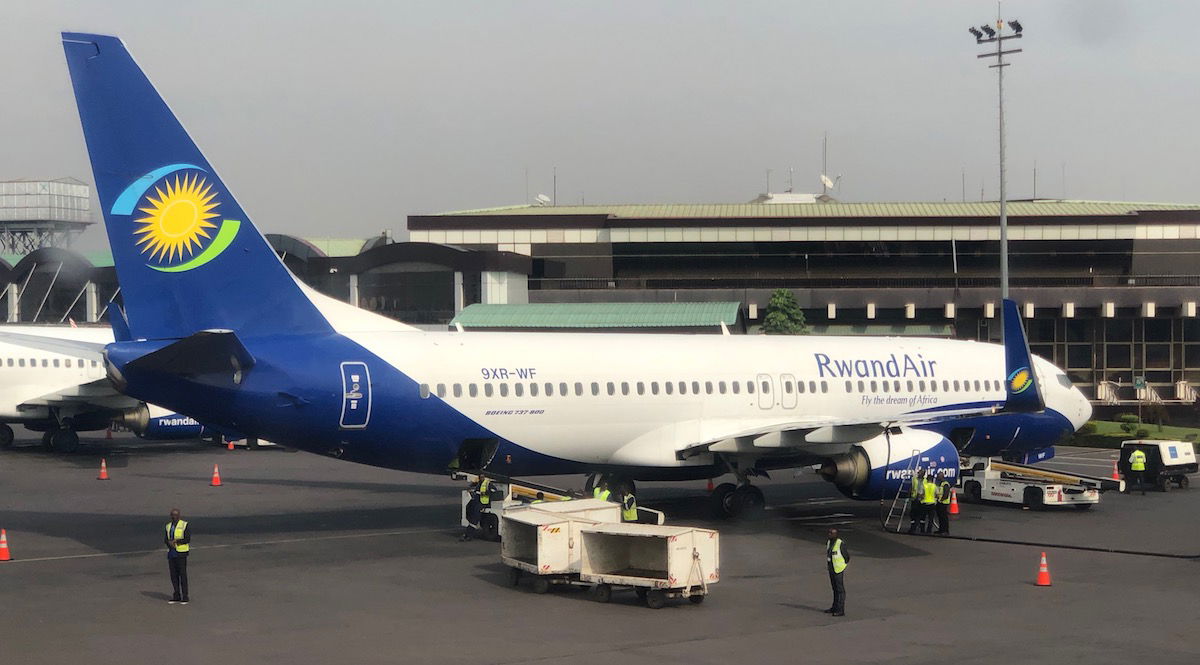 RwandAir's 737
RwandAir's growth plans
For more than a couple of years now the airline has been talking about launching flights to both Guangzhou and New York. Based on the plan they've presented up until now:
RwandAir intends to fly to Guangzhou via Mumbai; in January 2018 it was reported that the airline would launch the flight as of May 2018, though obviously that didn't end up happening
RwandAir intends to fly to New York via Accra; as of December 2018 the airline indicated that they were aiming for a June 2019 launch, though acknowledged it could be pushed back a little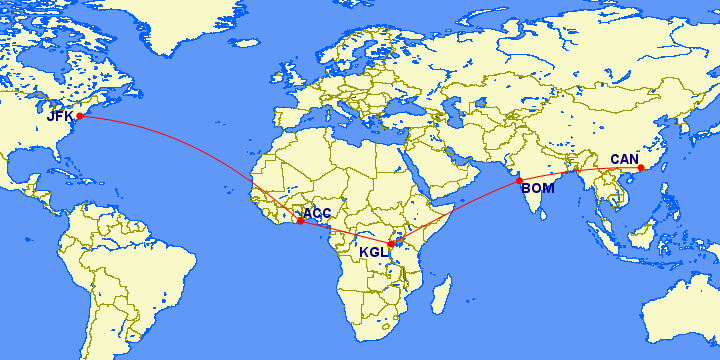 In addition to RwandAir's existing A330-200 and A330-300, the airline has two A330-900neos on order, the first of which should be delivered in the coming weeks. We know that the New York route will be contingent upon that.
Well, in the meantime it looks like RwandAir's other "goal" route is becoming a reality.
RwandAir's Guangzhou flights are now on sale
A couple of weeks ago we learned that RwandAir will launch flight to Guangzhou as of June 2019, though at that time the flight wasn't yet on sale. That has now changed.
RwandAir is launching 4x weekly flights to Guangzhou as of June 18, 2019. As expected, the airline will operate the route via Mumbai. Currently the airline flies a 737-800 between Kigali and Mumbai, but with this adjustment the airline will instead use an A330-200 for the entire route.
The schedule will be as follows, per Routes Online:
WB500 Kigali to Mumbai departing 12:50AM arriving 11:30AM
WB500 Mumbai to Guangzhou departing 12:50PM arriving 9:40PM
WB501 Guangzhou to Mumbai departing 11:30PM arriving 3:20AM
WB501 Mumbai to Kigali departing 4:20AM arriving 7:40AM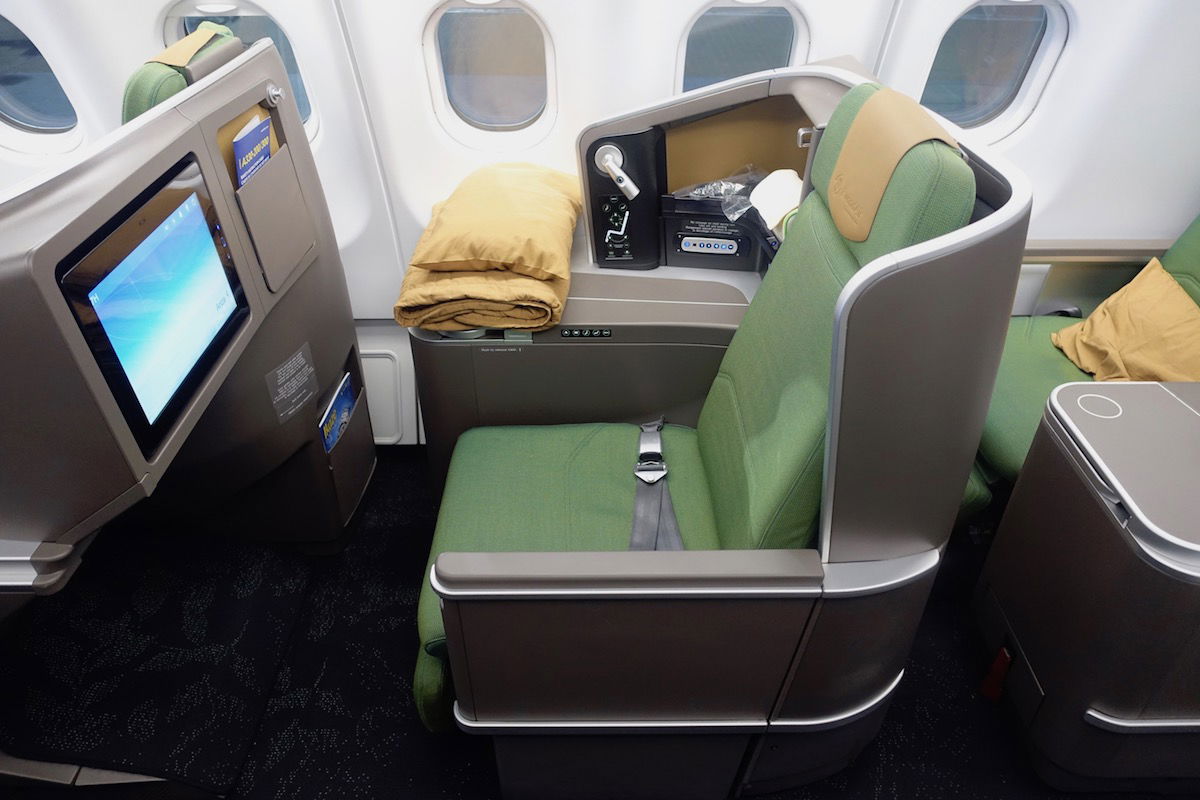 RwandAir's A330 business class
Even though RwandAir has loaded full inventory for the flight, their pricing sure is aggressive. The cheapest one-way fare between Kigali and Guangzhou is ~$1,450 (and it's the same in the other direction).

The airline will have fifth freedom rights between Mumbai and Guangzhou, so you'd think they'd have attractive fares there. Presumably a lot of people will be flying from Kigali to Mumbai, meaning they'll have additional seats to sell between Mumbai and Guangzhou.
Oddly their pricing on this sector is crazy, at $2,200+ one-way.
I'd be willing to bet that their fares on this route will be decreasing soon.
For more about the RwandAir experience, check out my review of RwandAir's business class from Kigali to Brussels to London.