Last year we learned that Delta's former CEO, Richard Anderson, would step down as of May 2016. Unlike a certain other airline executive who retired not too long ago, Richard Anderson left a good legacy and was generally popular at Delta, even if I disagreed with him on many points. There's no denying that he was always looking out the best interest for his airline.
Well, it looks like Anderson won't be retiring anytime soon, and has found a new job. Amtrak has just announced that Richard Anderson will become their new President & CEO as of July 12, 2017.
"Richard brings to Amtrak his experience running one of the largest global commercial air carriers. The board believes he is the right leader at the right time to drive the quality of customer service that our passengers, partners and stakeholders expect and deserve while continuing our path towards operational and financial excellence," said Amtrak Chairman of the Board Tony Coscia. "The board also appreciates all that Wick continues to do to improve Amtrak's safety culture and strengthen our operating performance, including the important renewal work at New York Penn Station."

"It is an honor to join Amtrak at a time when passenger rail service is growing in importance in America. I look forward to working alongside Amtrak's dedicated employees to continue the improvements begun by Wick," said Anderson. "Amtrak is a great company today, and I'm excited about using my experience and working with the board to make it even better. I'm passionate about building strong businesses that create the best travel experience possible for customers."

"Richard is a best-in-class industry leader and isn't afraid to face challenges head-on. He has helped companies navigate bankruptcy, a recession, mergers and acquisitions, and 9/11," said Moorman. "He's a leader with the strategic vision and tactical experience necessary to run a railroad that benefits our customers, partners and stakeholders nationwide."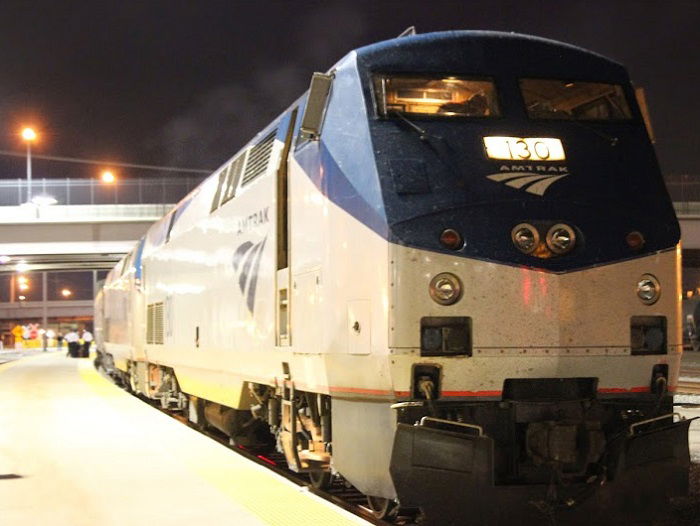 As much as I've sometimes given Anderson a hard time, I have a lot of respect for him taking on this role. Good luck, sir… you'll need it.