Link: Tumi Alpha International 20″ Carry On
Back in November I started considering a new carry-on, after my previous Tumi T-Tech (which I quite liked and lasted me well over a million miles of flying) broke. I was trying to decide between the Tumi Alpha International 20″ Carry On and the Tumi Alpha Frequent Traveler 22″ Carry On, which are generally Tumi's well regarded, durable carry-ons.
While the Tumi 22″ Frequent Traveler was tempting for the larger size, I ended up going with the Tumi 20″ International. That's because the Tumi 22″ Frequent Traveler is actually almost 24″, so many international airlines won't allow it in the cabin. I figured I'd rather have a bag that's a bit smaller that I can always carry-on than one I'd risk having to check, since I more or less live out of a carry on.
So I recently ordered the Tumi Alpha International 20″ through Amazon while it was on sale. The bag ordinarily retails for $595, though by stacking a couple of promotions I was able to get it for under $400. That was possible thanks to the additional 20% discount I got for signing up for Amazon Clothing Store emails, though that's not offered anymore unfortunately. For what it's worth Tumi has a year end sale right now as well, so the bag is selling for $445.90, which is 25% off — definitely one of the better discounts I've seen on the bag.
I figured I'd share my thoughts on the bag now that I've taken a few trips with it. On the whole I'm really pleased with the bag.
I think when you order a bag that retails ~$600 you kind of wonder what will be so special about it. And the truth is there's nothing special about it, per se. It's just a really solid and sleek bag. Typically I judge carry ons not by what their features are but rather by what their flaws are (whether it's bad wheels, a janky handle, bad zipper, etc.).
The truth is the Tumi Alpha International is flawless — which isn't to say it's perfect, it just has no flaws like I've noticed in just about every other bag, if that makes sense. The zippers, wheels, and handles are all high quality. The material is durable. And it's practically designed in just about every way. It even has a hook from which you can hang a laptop bag, which is really practical if you're like me and don't like putting it on the handlebar.
Anyway, on the whole I'm really pleased with the bag. For the recreational traveler there's no point in buying a really expensive carry on, in my opinion, though I do think if you're a frequent traveler a nice carry on is a worthwhile accessory to invest in.
So if you're a frequent traveler I'd certainly consider the Tumi Alpha International 20″, especially for less than $450, which is what it's on sale for now.
Thanks to everyone that recommended the bag to me when I was in the market for one.
Here are a few pictures of the bag: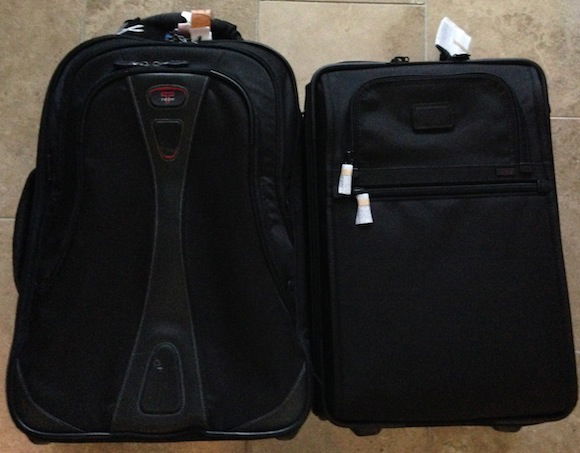 Tumi T-Tech vs. Tumi Alpha International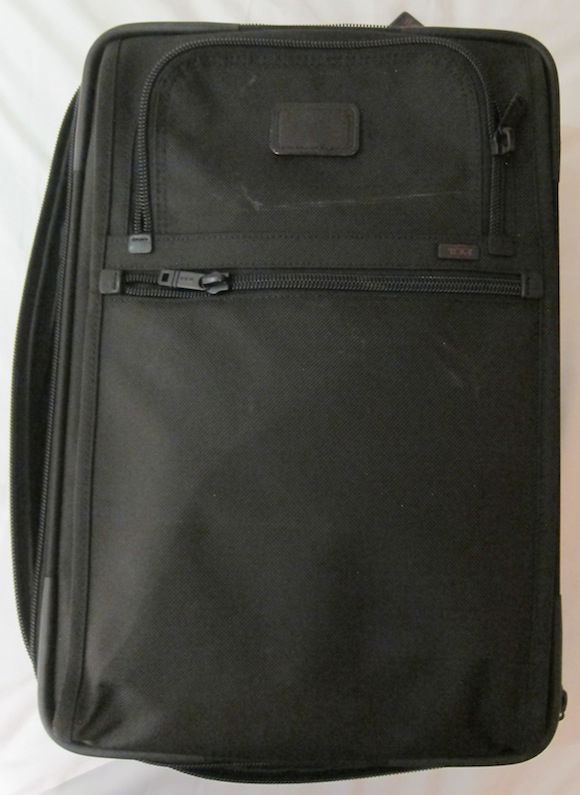 Tumi Alpha International exterior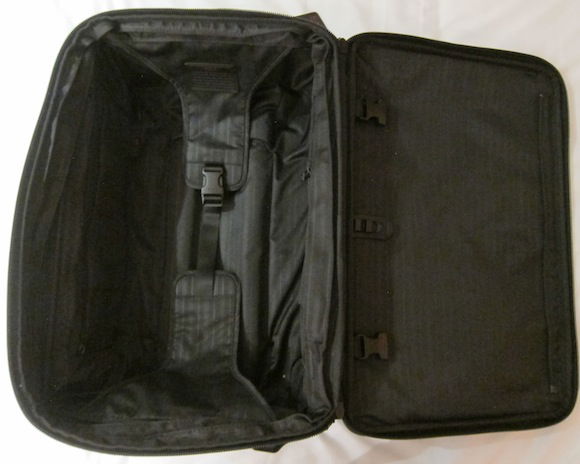 Tumi Alpha International interior