American consistently has cheap fares between Tampa and San Juan, thanks largely to the fact that JetBlue flies the route nonstop. I really like San Juan, so since the weather forecast was nice I decided to fly down there for one night earlier in the week. I stayed at the Ritz Carlton last time, which I really liked, especially given the beach front location. However, this time around I wanted to spend more time in the actual city, so decided on the Sheraton Old San Juan Hotel & Casino. While it's an older hotel, it's within walking distance of the Old Town, so if you're in town for just one night it's definitely worth the trade off to stay here vs. a more modern hotel with not as good of a location (like the Sheraton Puerto Rico Hotel & Casino).
The rate was just $109, which is amazingly low, but then again it's the low season in Puerto Rico.
Puerto Rico has a bit of a taxi mafia with fixed prices by zones, so from the airport to the Sheraton is $19 each way. One thing I'll never understand about taxis in Puerto Rico is why they're so damn big. They're all more or less gas guzzling semi-trucks, which I can't understand when you have fixed prices and are carrying one party at a time. Anyway…
I arrived at the Sheraton at around 1PM and was immediately helped at the front desk.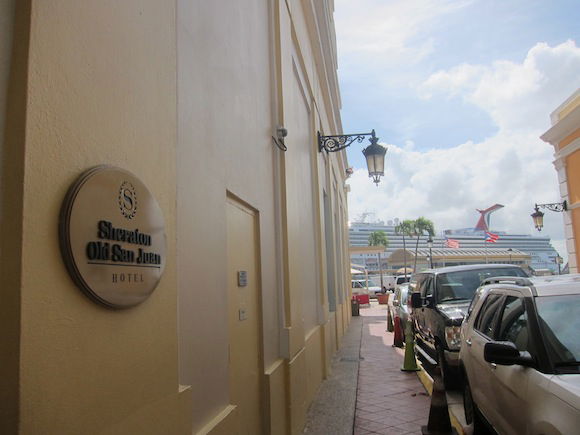 Hotel exterior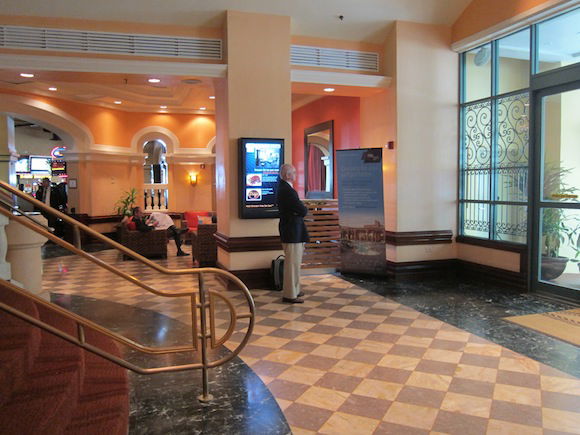 Lobby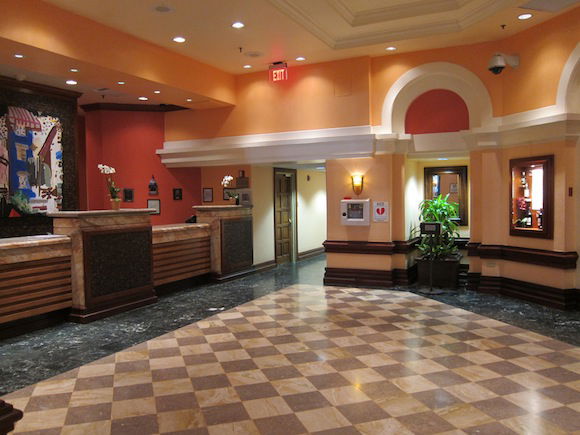 Lobby
The hotel was still showing lots of suites for sale online, so I was a bit concerned when the associate said "since you're a Platinum member your amenity is late check-out tomorrow. Would you like that?" I didn't need it, and the way he made it sound is that the late check-out was the only Platinum amenity, which was rather concerning. But after a brief pause he continued with "and we've of course upgraded you to a suite, you'll have free internet, and you can also choose your Platinum amenity." This was my first suite upgrade without even having to ask in quite a while at Starwood hotels.
While I selected 500 Starpoints as the Platinum amenity, it's worth noting that they give you a "legitimate" continental breakfast if you choose breakfast as the amenity, with the option of upgrading to the full buffet for a small charge if you'd like.
I was assigned room 332, a one bedroom suite on the third floor.
The hallways of the hotel are awfully… festive looking, straight out of an era where overalls and turtlenecks were considered cool.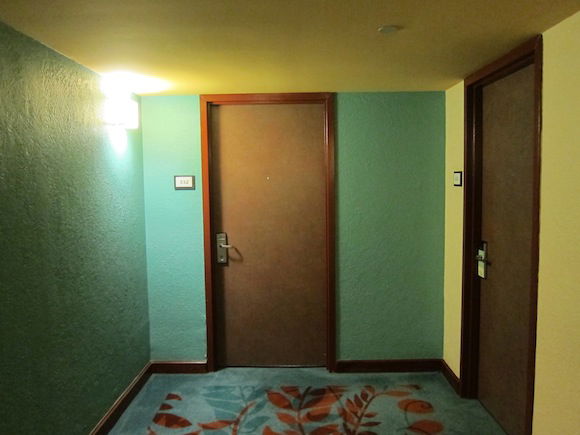 Hallway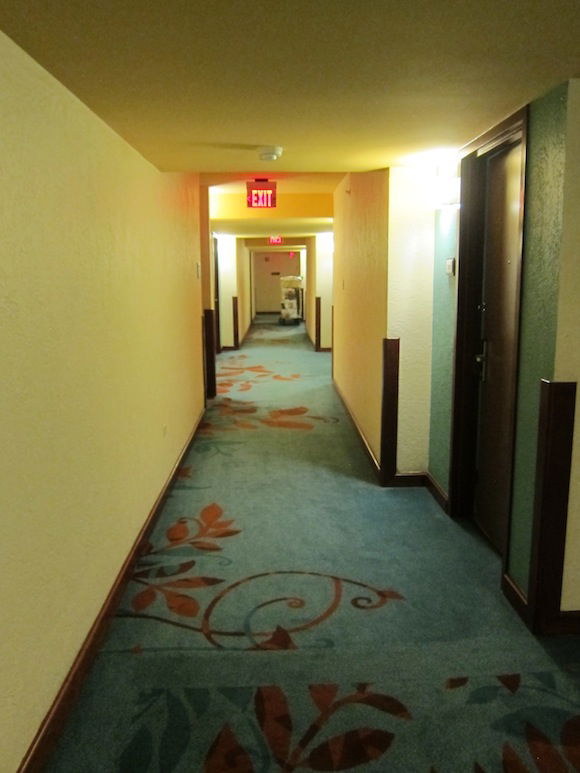 Hallway
The suite was really nice. The living room had a couch, table with chairs, desk, and flat screen TV.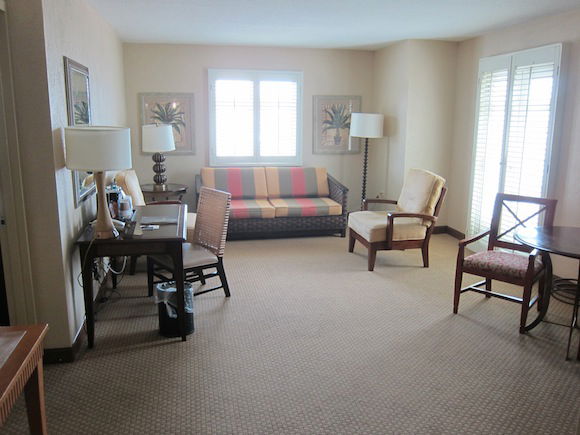 Living room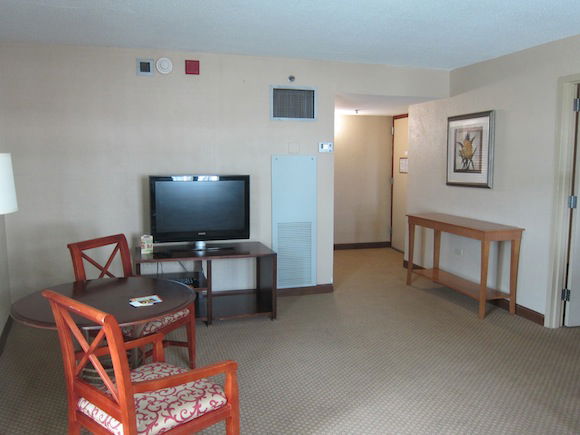 Living room
The living room faced the cruise ship terminal.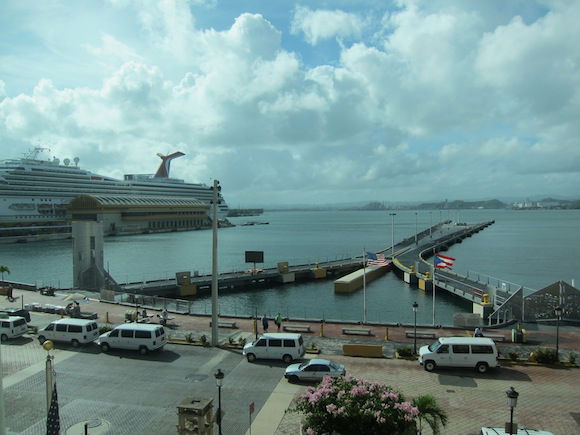 View from the room
The bedroom featured a comfortable Sheraton Sweet Sleeper bed.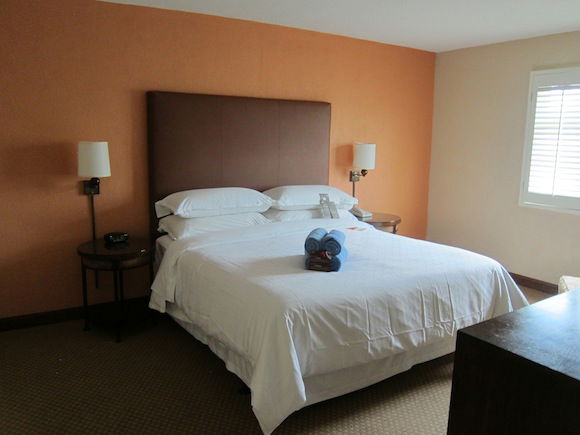 Bedroom
The bathroom was pretty standard for a Sheraton, with a sink, toilet, and shower that doesn't take an MBA to operate.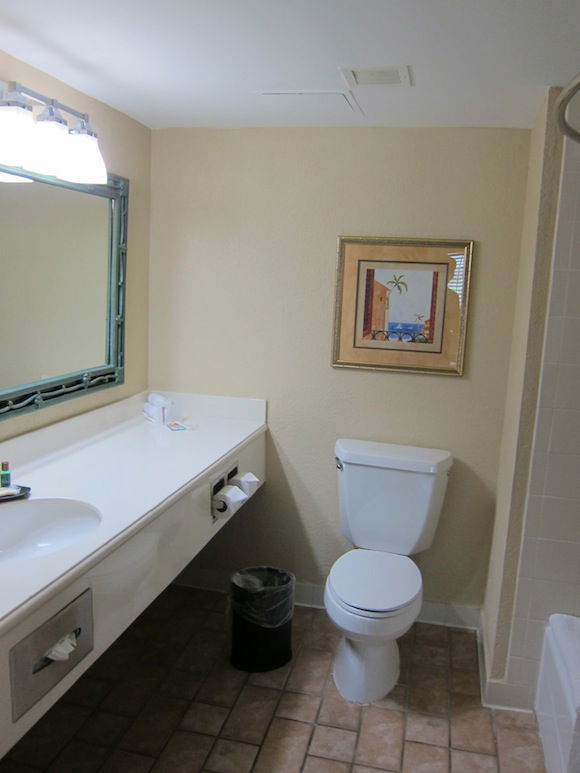 Bathroom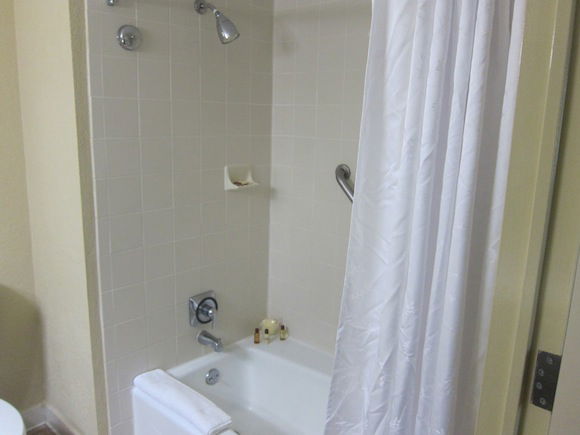 Shower
The hotel also has a small but functional gym overlooking the harbor, and a small pool that's probably more practical for sunbathing than swimming.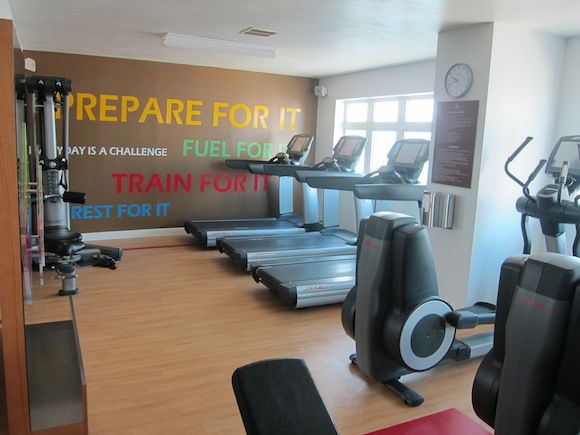 Gym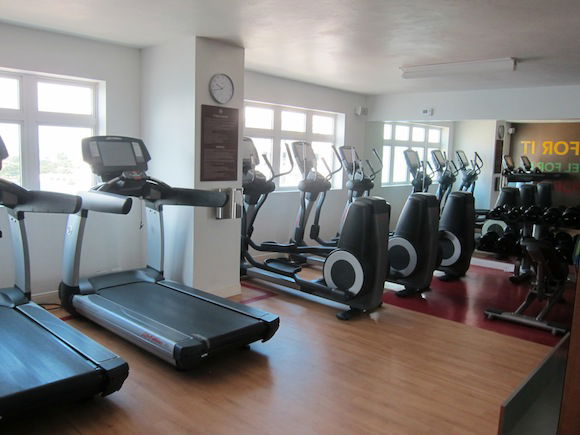 Gym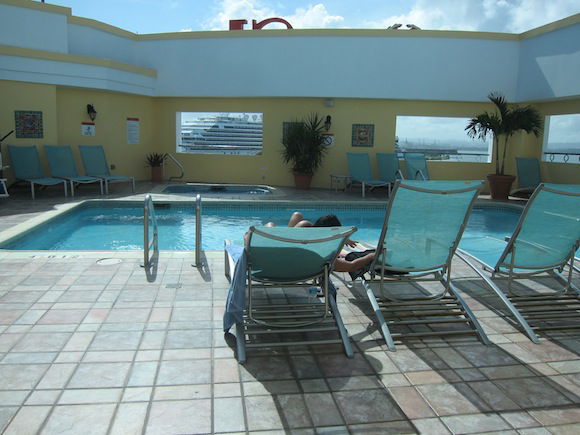 Pool
I'd definitely return to the Sheraton Old San Juan and highly recommend it. This isn't a hotel you stay at because it's modern and luxurious, but it has a great location, comfortable rooms, the Platinum recognition is excellent, and the rate I paid was unbeatable.