Arizona Biltmore (Waldorf Astoria Resort)
Hyatt Regency Scottsdale Resort & Spa At Gainey Ranch
Aloft Phoenix Airport
---
After taking advantage of the 4PM checkout at the Arizona Biltmore, I drove to the Hyatt Regency Scottsdale Resort & Spa at Gainey Ranch, where I'd booked a king room for $99.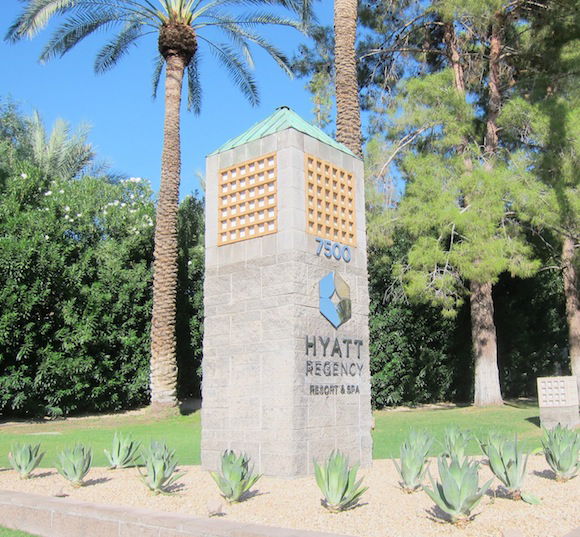 Resort entrance
The driveway was expansive, with large palm trees and plentiful parking.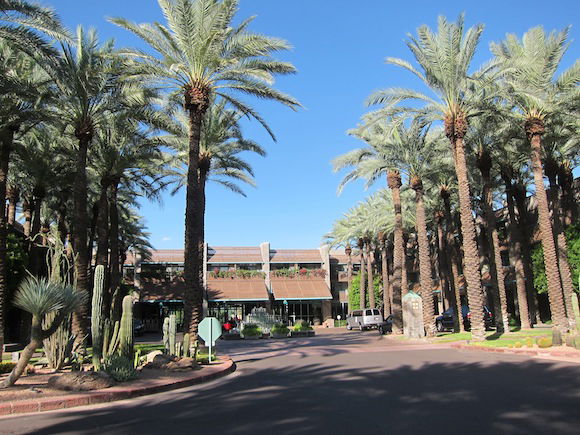 Resort driveway
The lobby was open and spacious, with a modern rustic theme.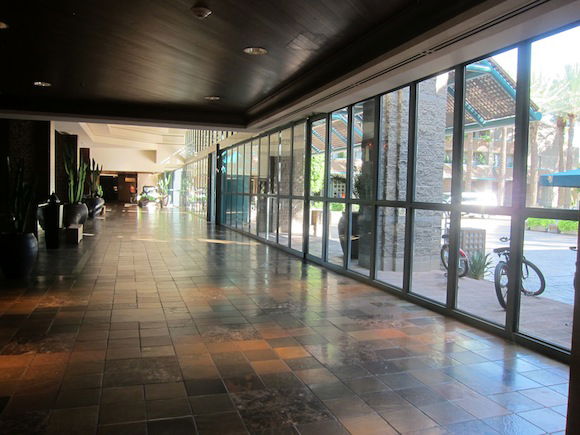 Lobby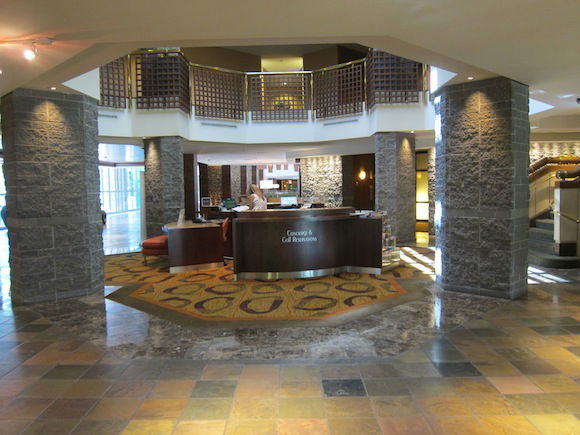 Lobby and Concierge desk
There were once again no queues for check-in, though it still took several minutes to process the reservation and receive keys. I asked about the hotel's occupancy, as I'm somewhat fascinated by the off-season hotel market, and was told they were less than 20% booked. The associate confirmed it was my first stay at this property, and then said "great, then let's make this a special stay." He assigned me a room on the second floor and gave me information about the club lounge.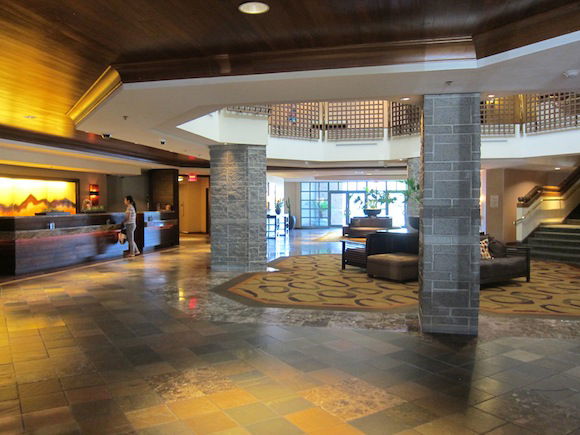 Check-in area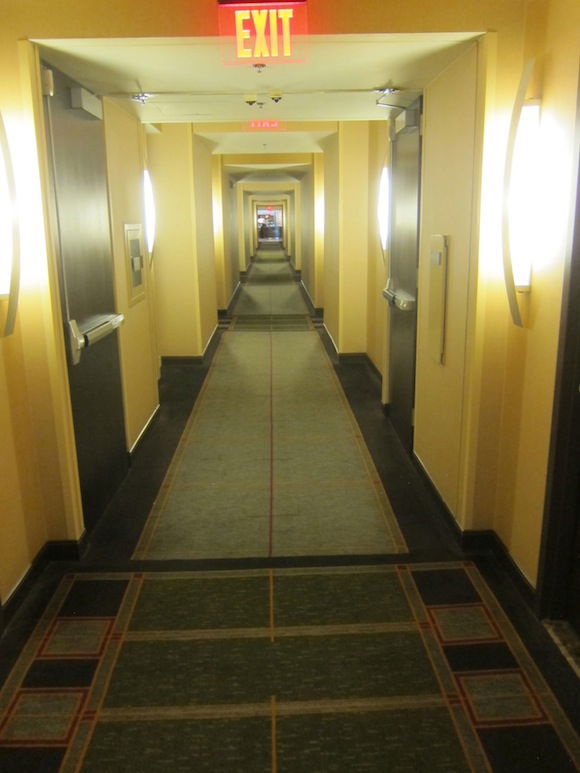 Hallway to room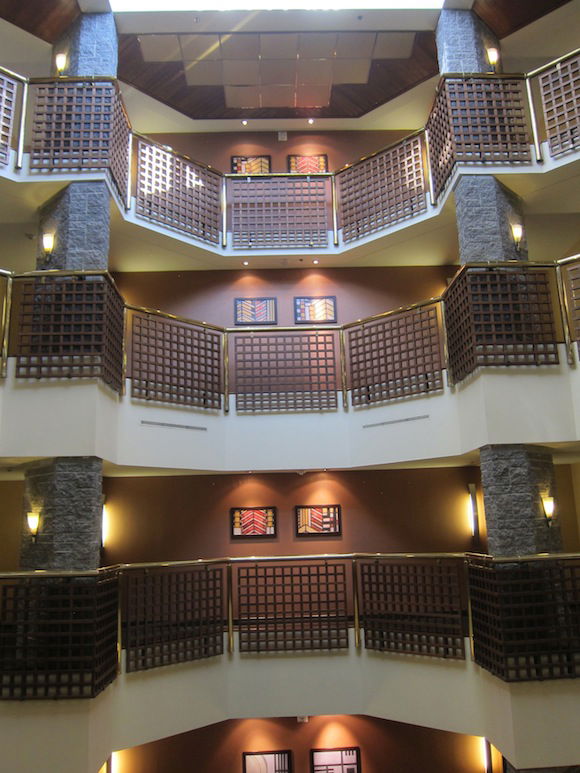 Interior atrium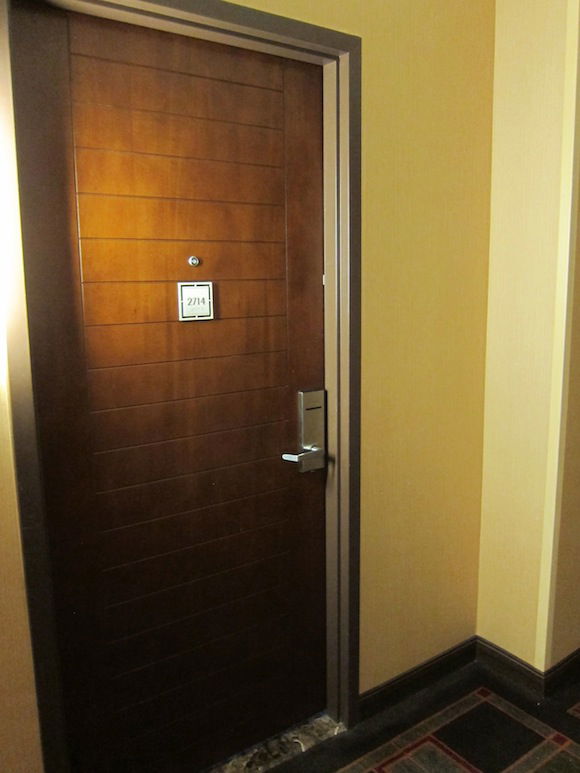 Room entrance
Given the low occupancy and what I thought was the associate hinting at an upgrade, I was somewhat surprised to not receive any upgrade beyond the room category I'd booked. Then again, at this property the main difference between the base room and the higher room categories seems to be the view, which wasn't a concern for me on this trip.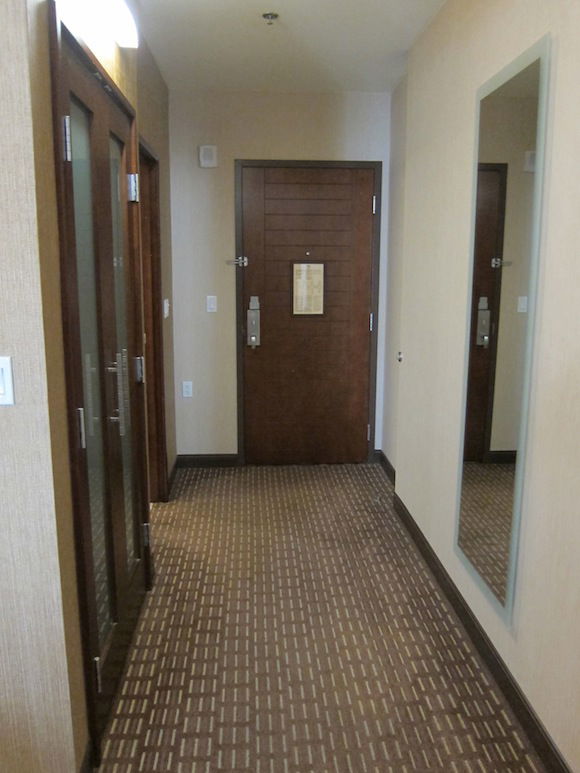 Entryway
The room itself was modern and comfortable, and fairly typical of domestic Hyatt's.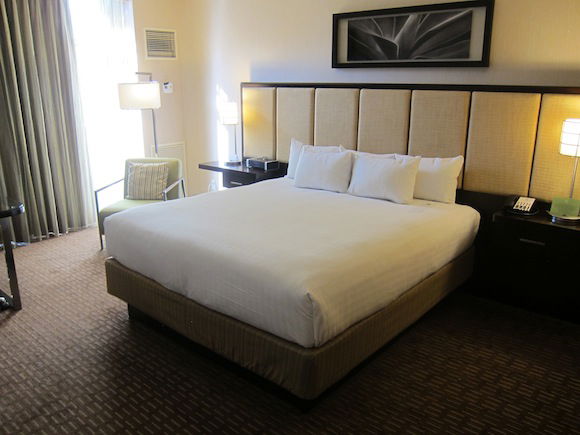 King bed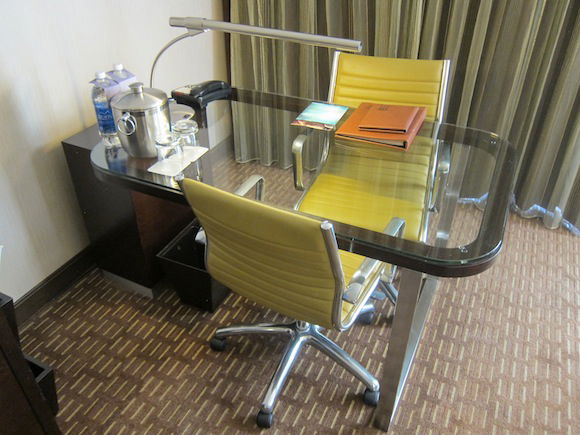 Desk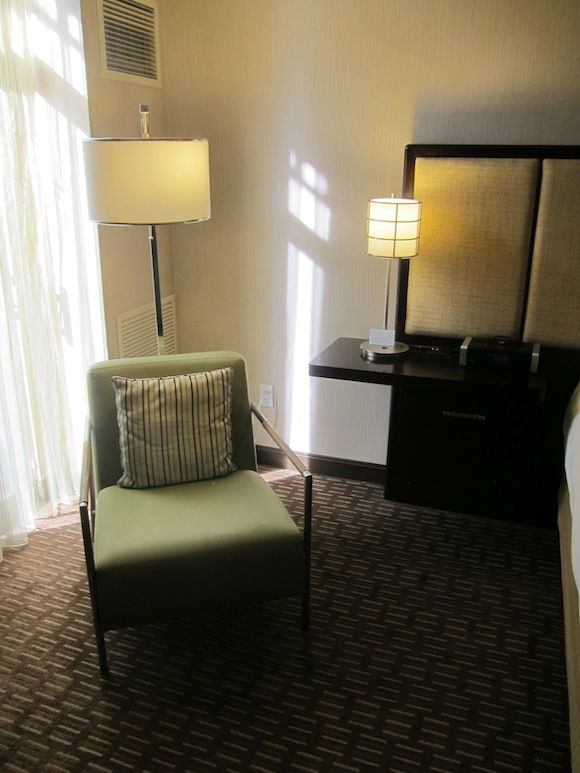 Chair and lamp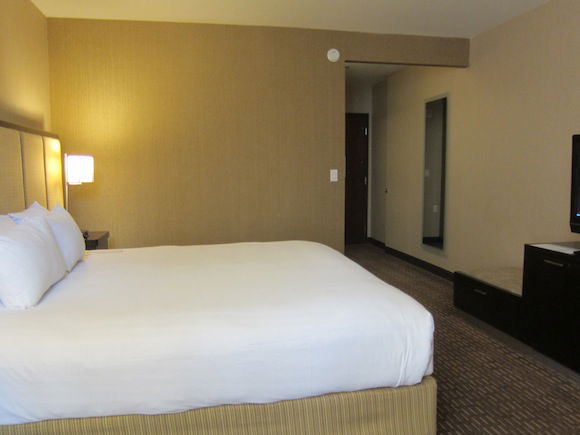 Guestroom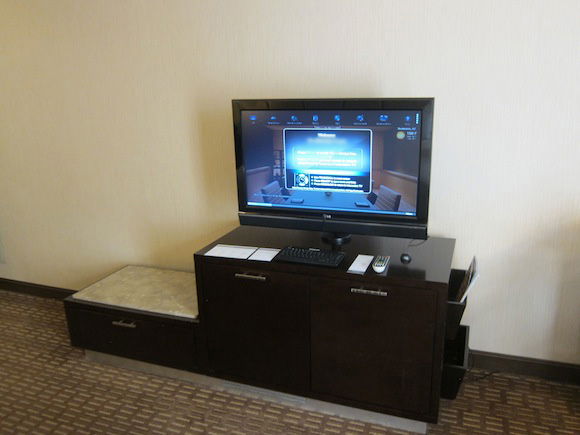 TV and luggage stand
The balcony was small, but had comfortable furniture, and a nice view over the lagoon and cactus garden.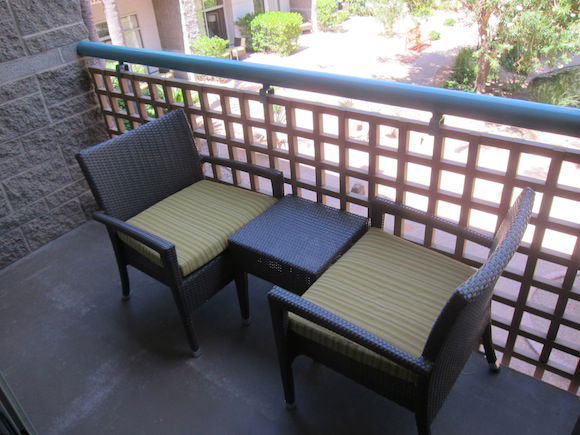 Patio seating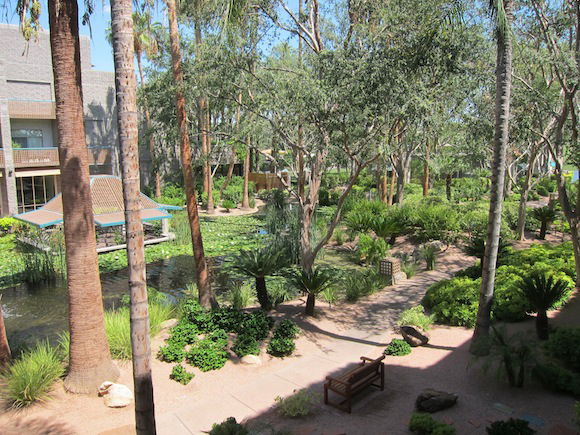 View of lagoon from balcony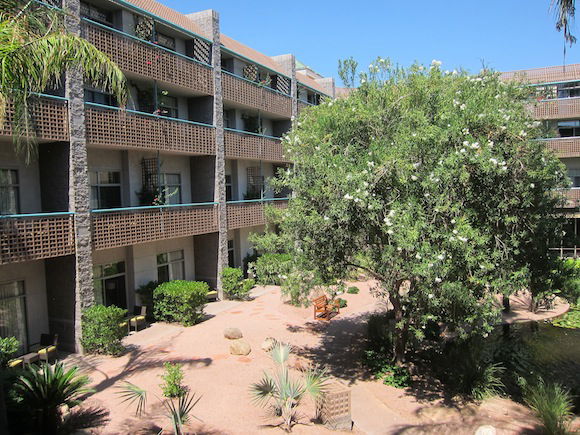 View from balcony
The bathroom was decently sized, and well laid out.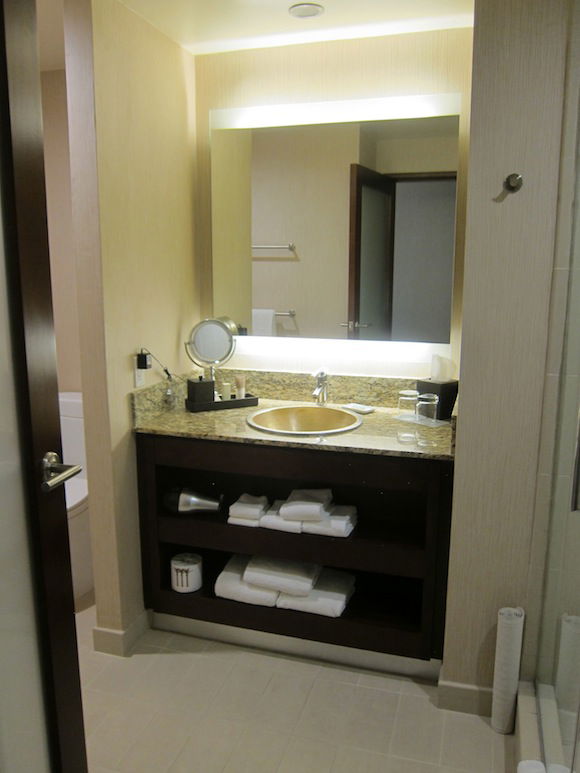 Bathroom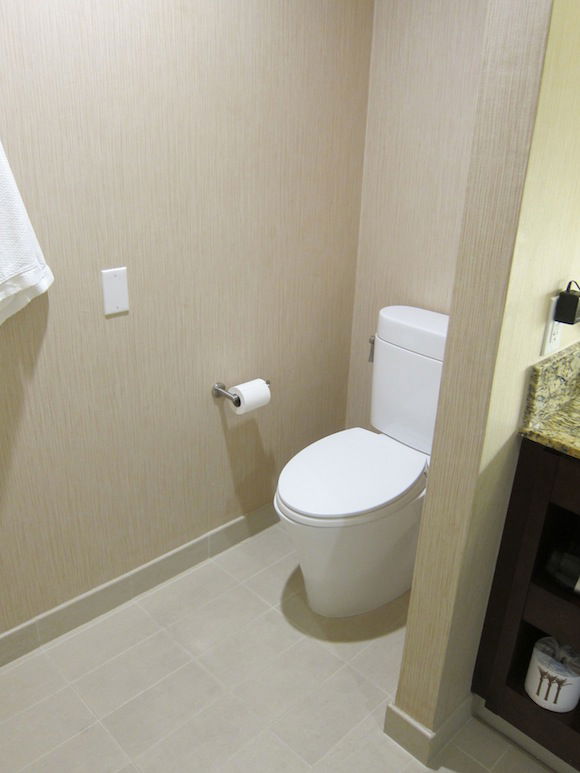 Toilet
I particularly appreciated the shower, as the controls were on the opposite wall from the showerhead, making it possible to adjust the temperature without getting wet (yes, I probably stay at hotels too much given that I notice this).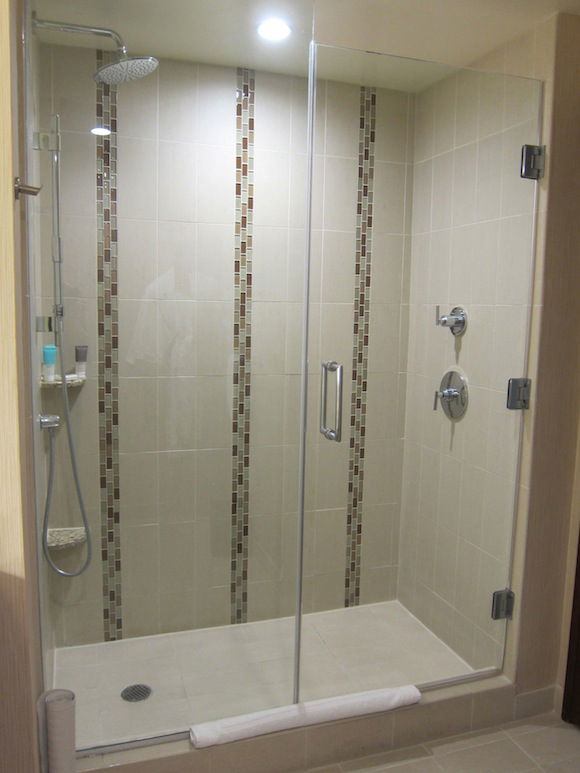 Shower
The bath amenities were KenetMD, which I far prefer to the old Porticrap Portico amenities.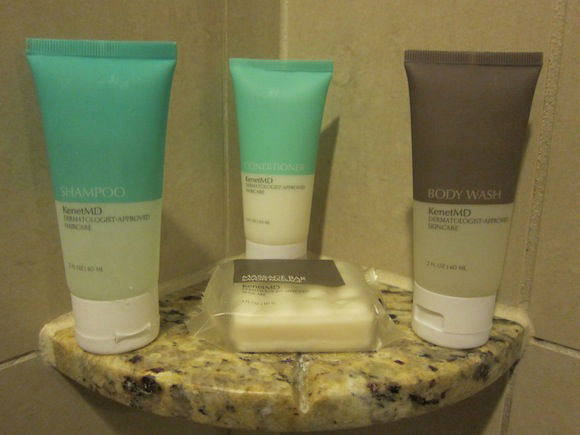 Toiletries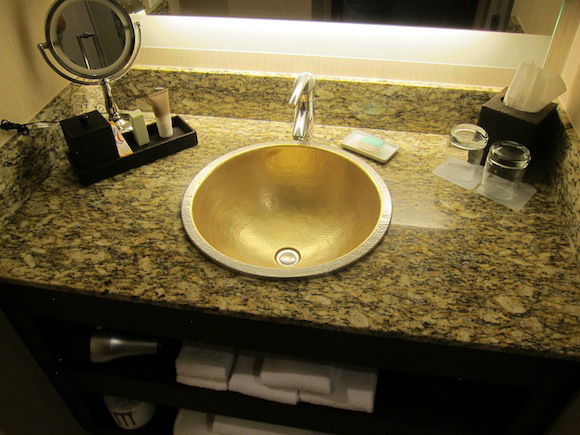 Sink and vanity
As a Gold Passport Diamond member I had access to the Regency Club, which had offerings throughout the day.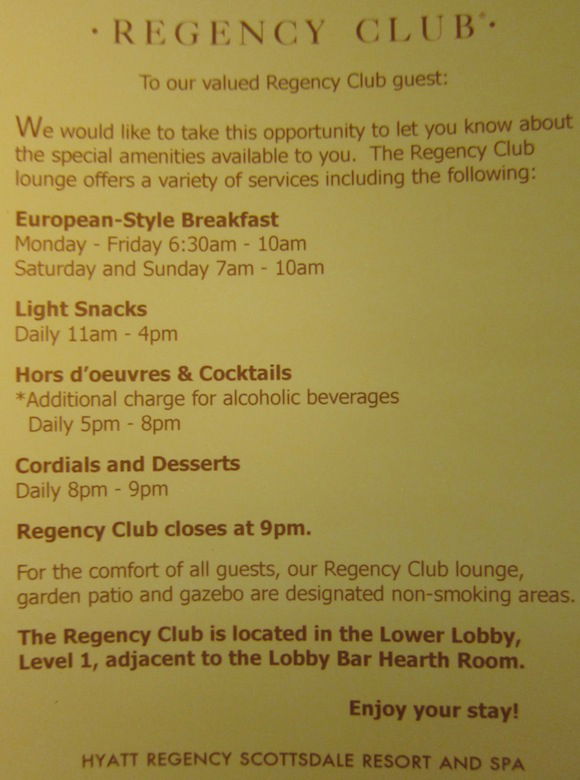 Regency Club hours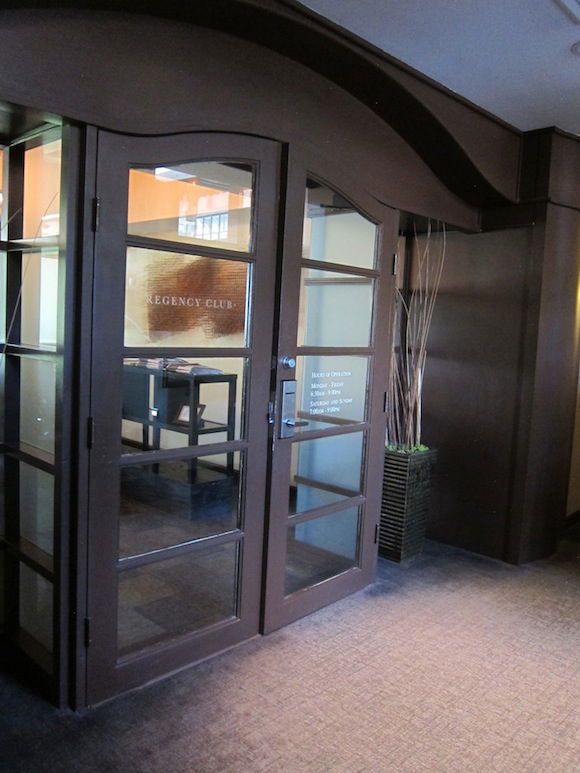 Regency Club entrance
The club was fairly large, with plentiful seating and floor-to-ceiling windows. Oddly, an entire section of the lounge was designated as "Adults Only", which made more sense once I saw the quantity of children swarming the dessert buffet.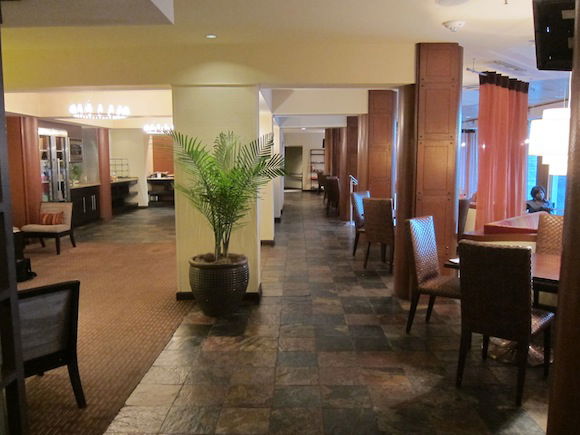 Regency Club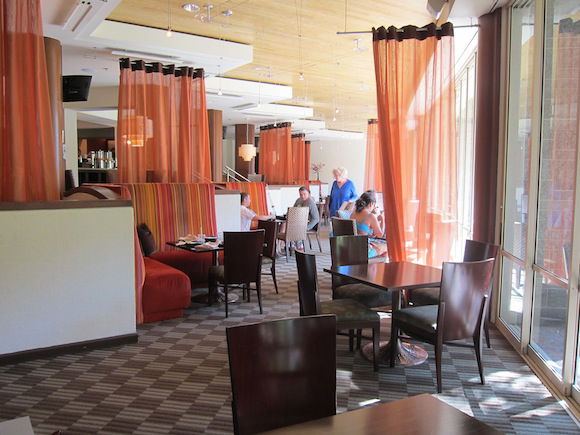 Regency Club seating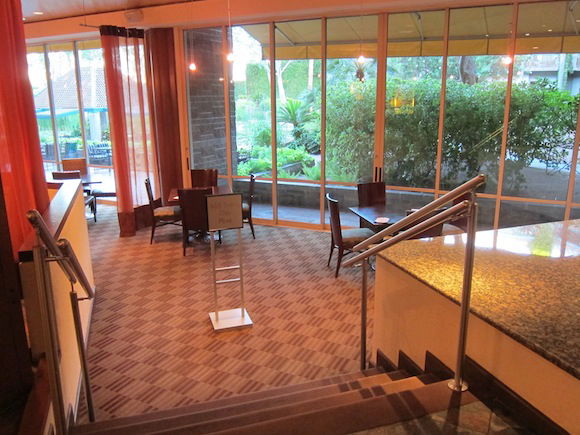 Regency Club "Adults Only" seating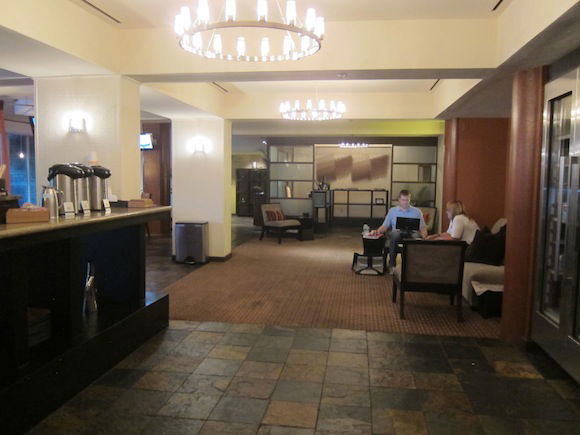 Regency Club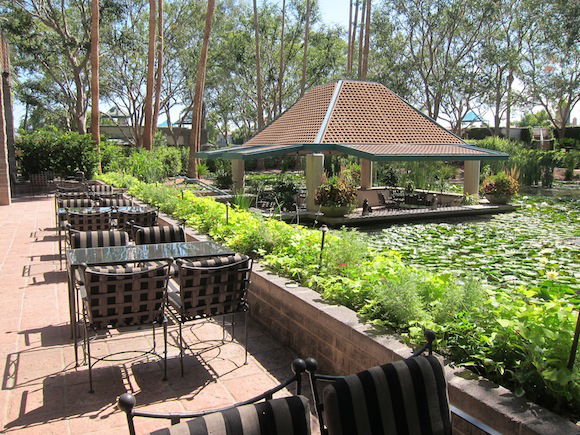 Regency Club patio
There was an assortment of beverages, including sodas, juice, coffee, tea, and water, and alcoholic drinks were available from the lounge staff for a fee.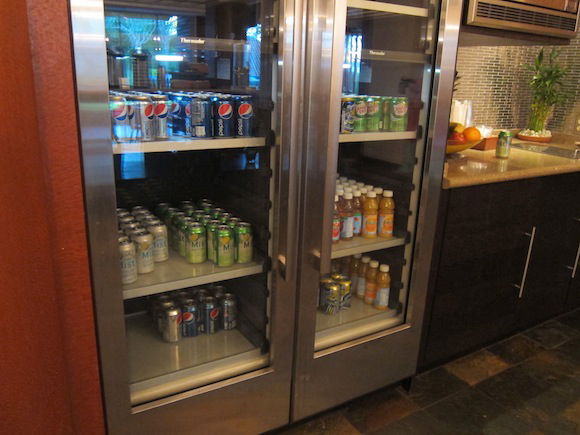 Chilled beverages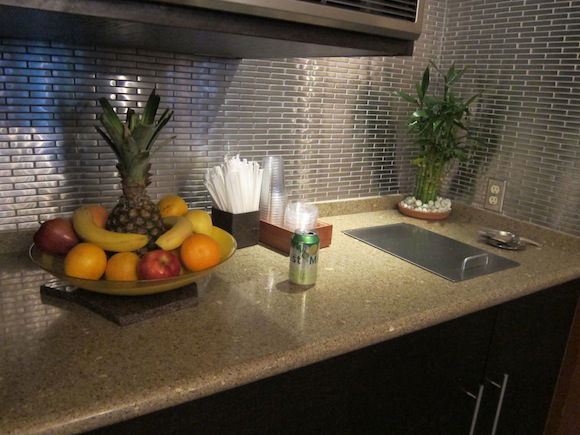 Fruit and Ice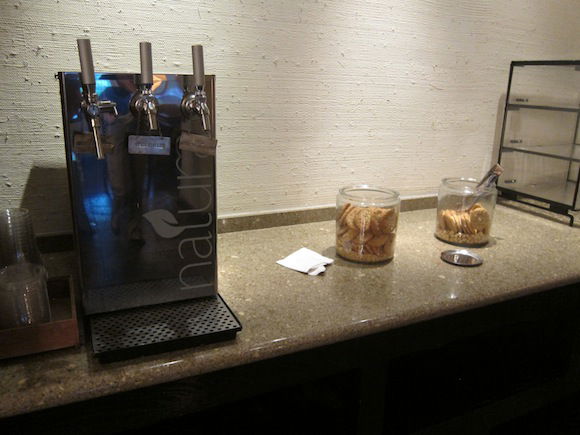 Water and cookies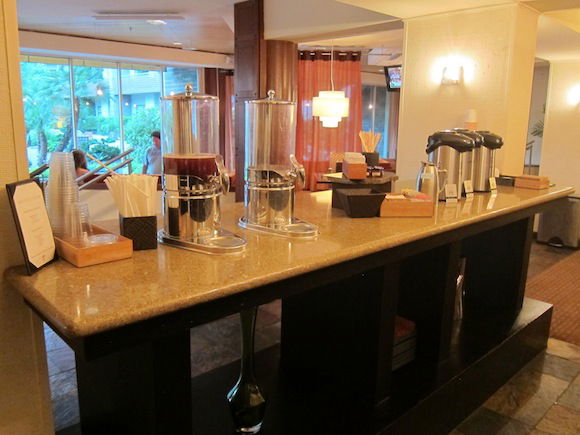 Tea and coffee station
The food spread was better than average for a domestic lounge, and the staff was great about replenishing items and keeping things tidy.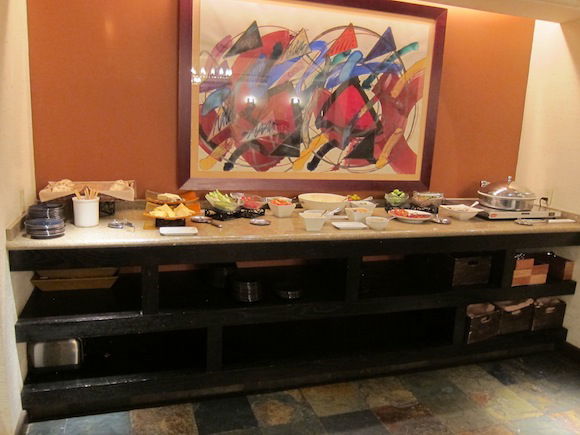 Regency Club buffet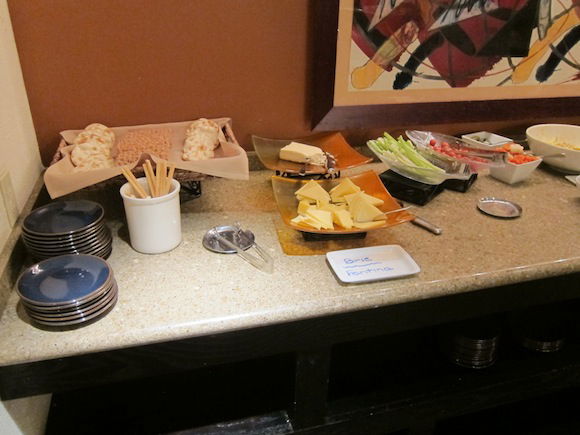 Crackers, cheese, and crudités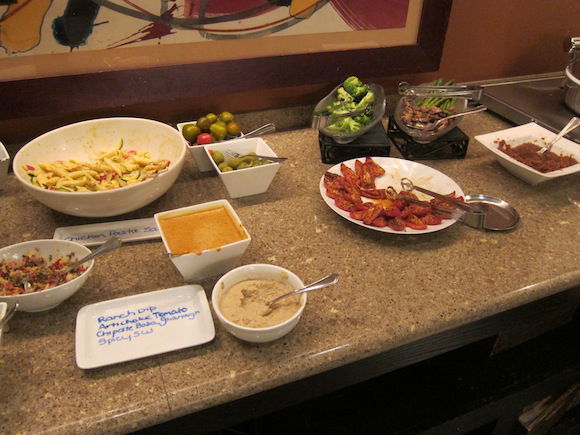 Pasta salad and antipasti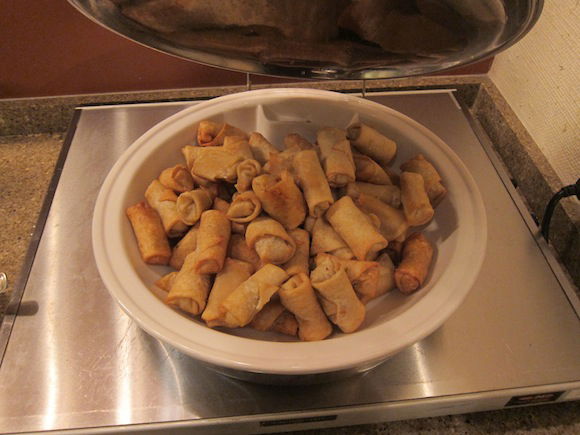 Eggrolls
I spent a few hours working in the lounge, at which point the dessert spread was brought out. There were an assortment of cakes, candies, and cookies, which while beautiful and more than you'd usually get at a domestic Regency Club, weren't especially tasty.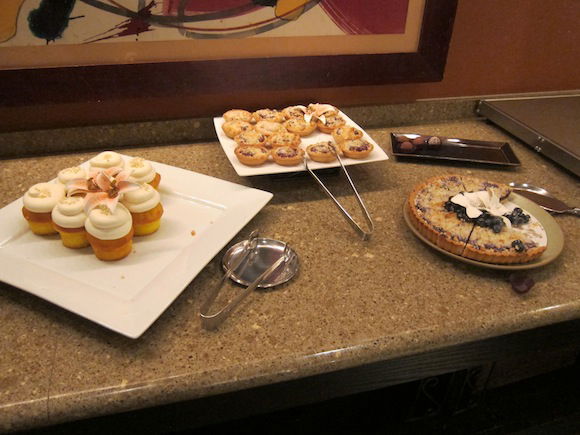 Dessert buffet
The oddest part of the dessert buffet had to be that half of the spread was packaged candy in jars.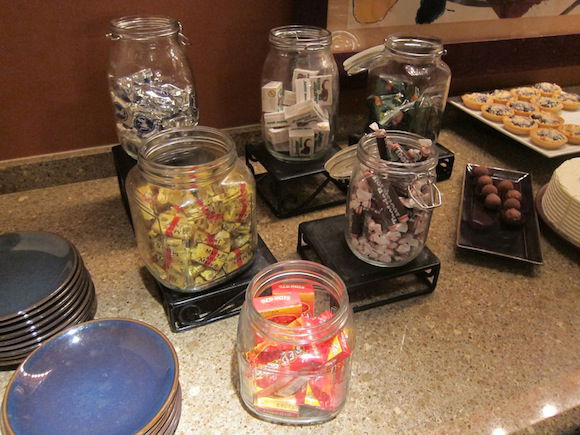 Candy buffet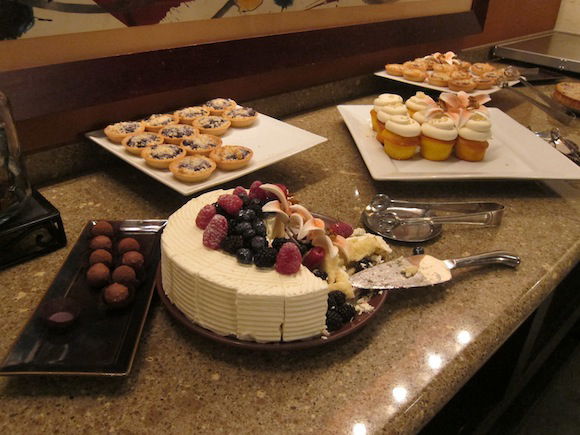 Dessert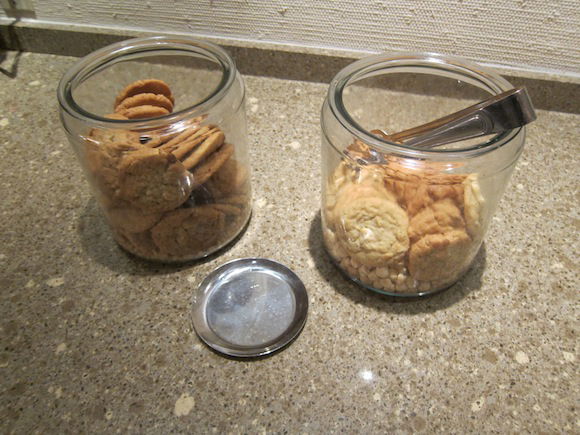 Cookies
Breakfast the next morning was served in the Regency Club as well, though the spread was somewhat disappointing in comparison to the selection offered in the evening.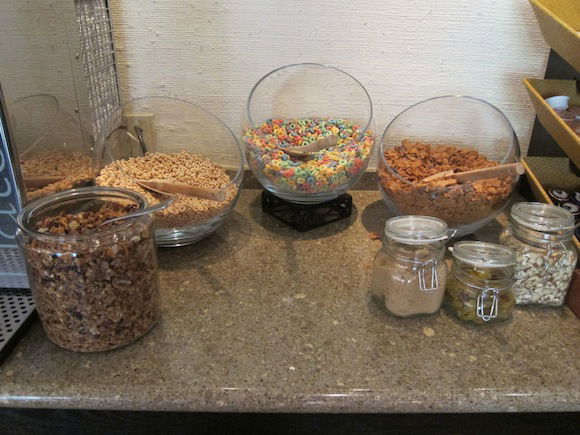 Breakfast cereals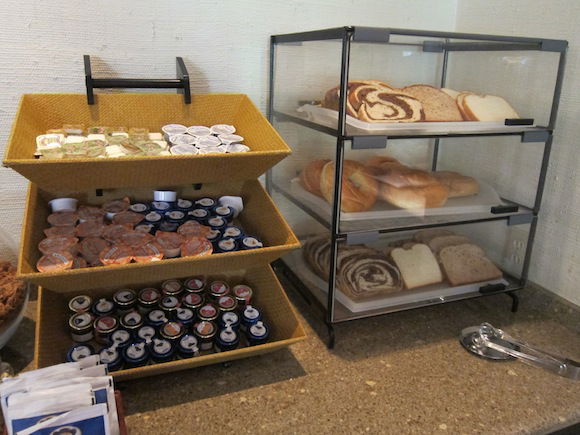 Jams and breads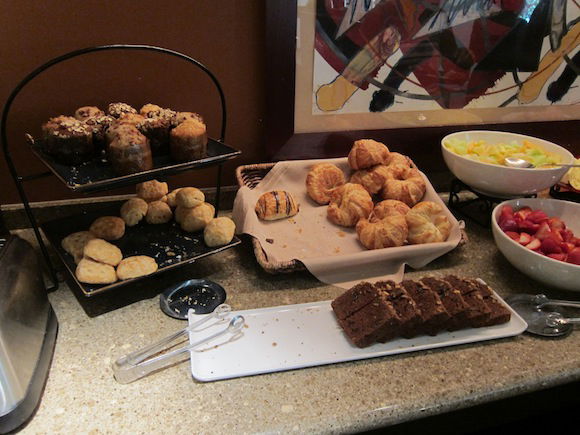 Assorted pastries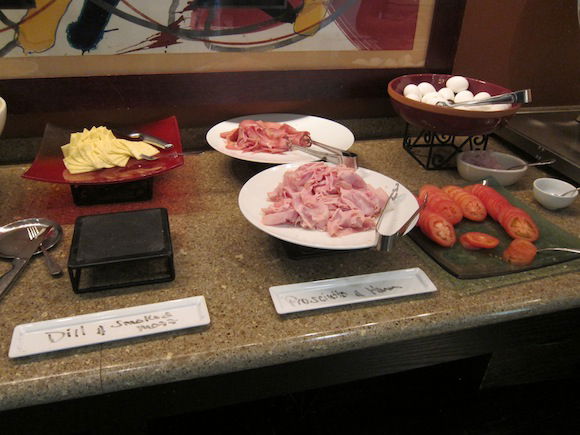 Cold cuts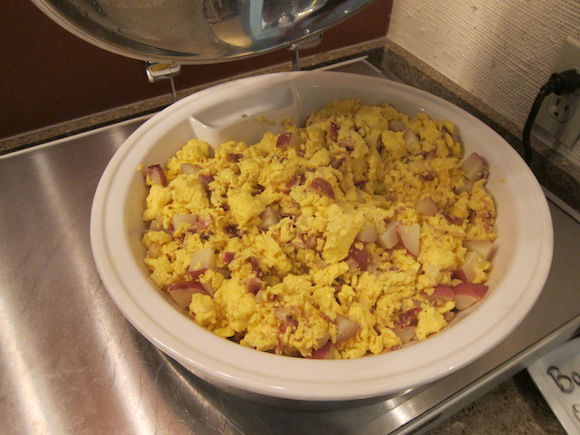 Egg scramble
After breakfast I spent some time exploring the resort, which was beautiful.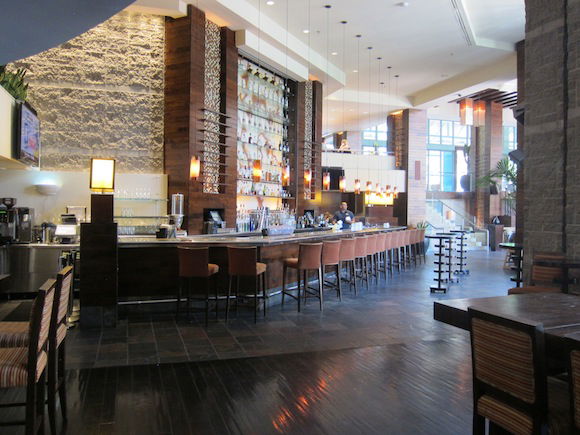 Lobby bar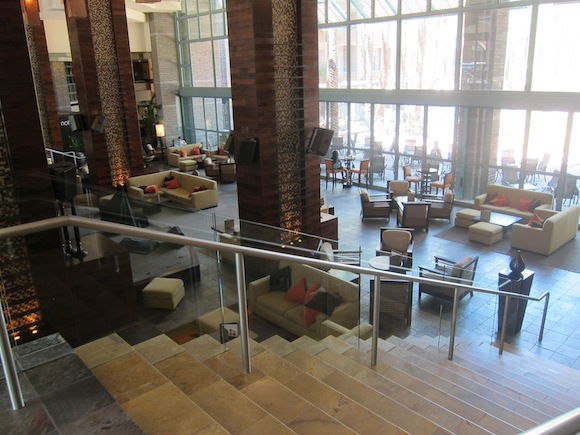 Lobby
The lobby exited on to a large courtyard promenade, which was lined with restaurants and had several seating areas.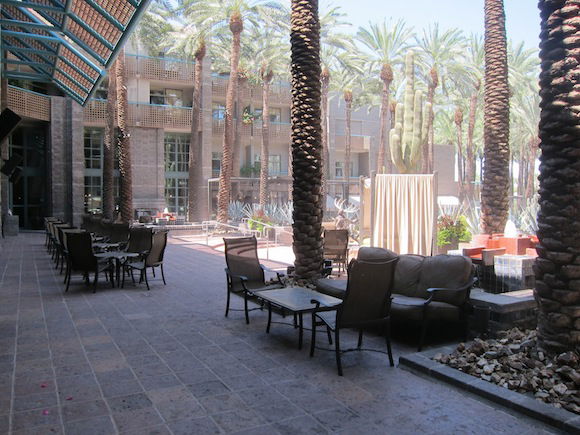 Courtyard seating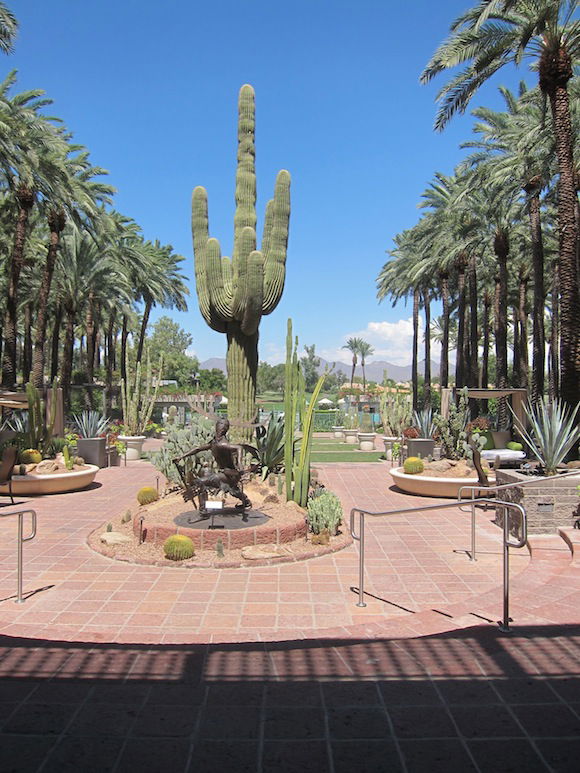 Terrace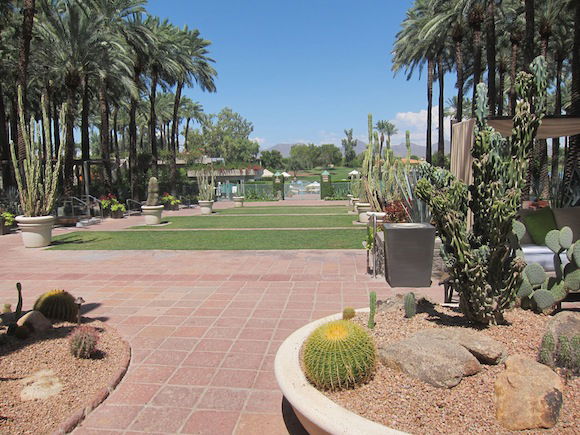 Resort view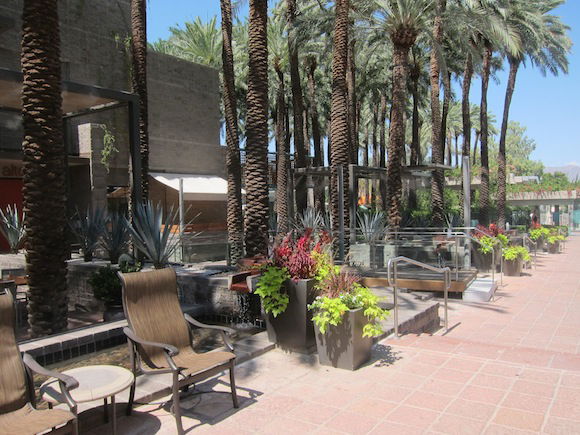 Terrace seating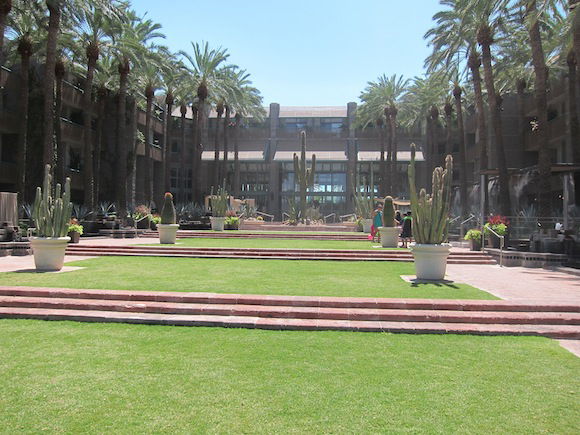 Resort exterior
At the far end of the courtyard was the pool complex, which was awesome.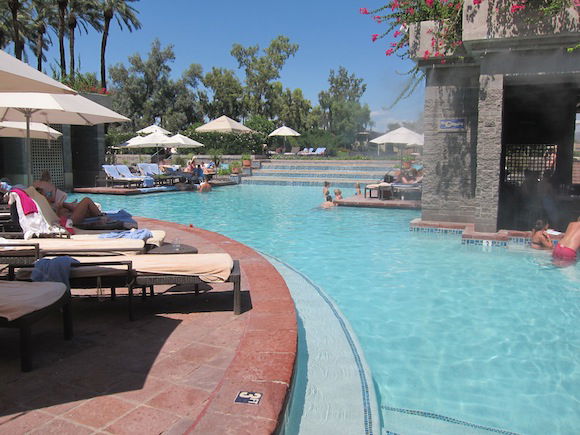 Pool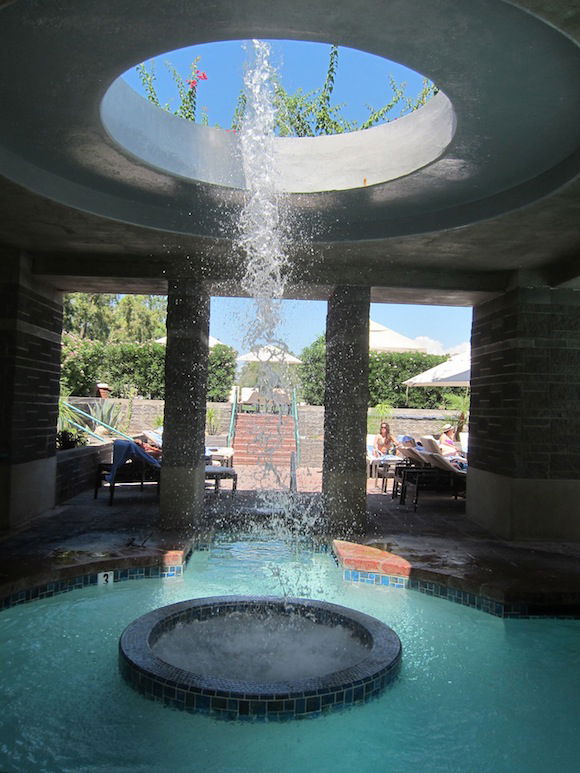 Water feature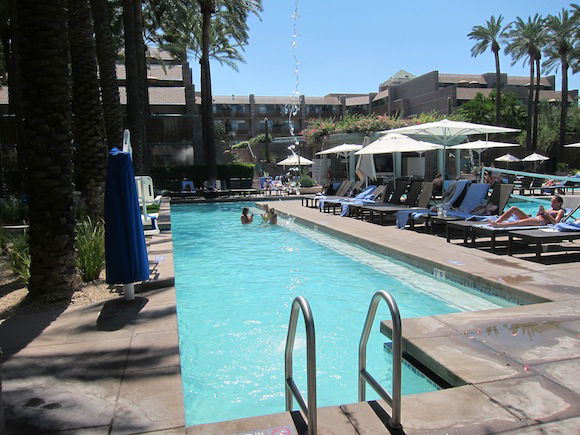 Pool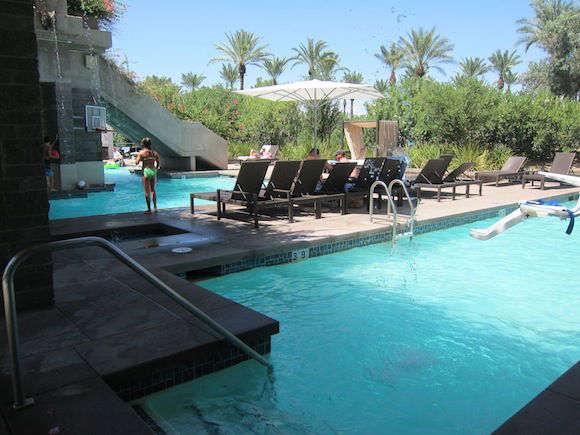 Pool seating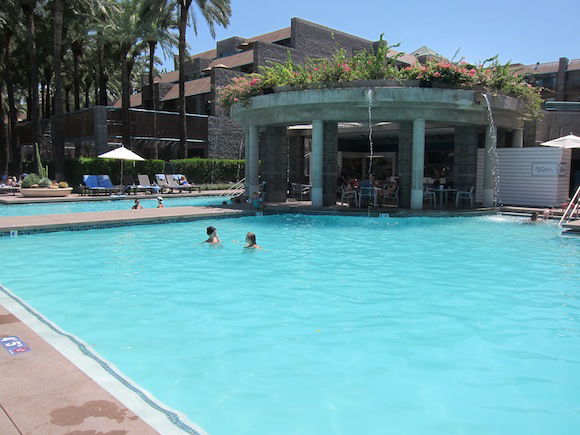 Pool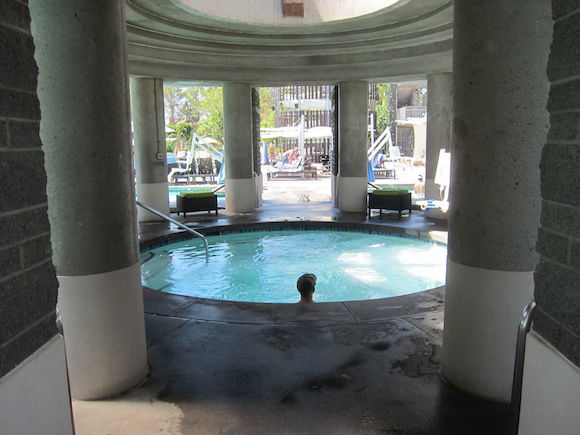 Jacuzzi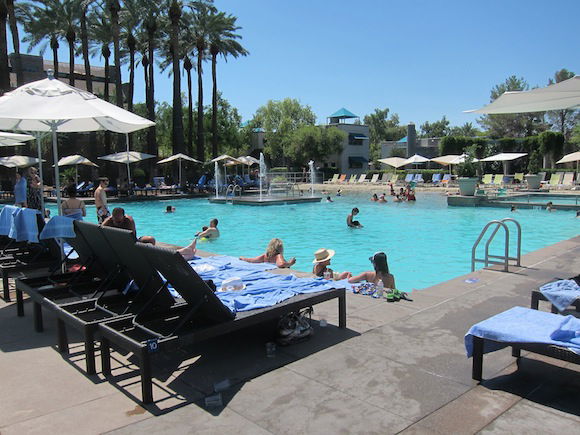 Pool
There were several different pool areas, and tons of seating, along with a waterslide and a sandy beach zone.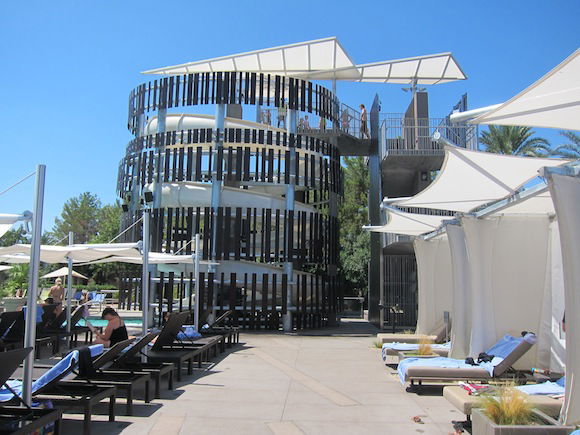 Waterslide and cabanas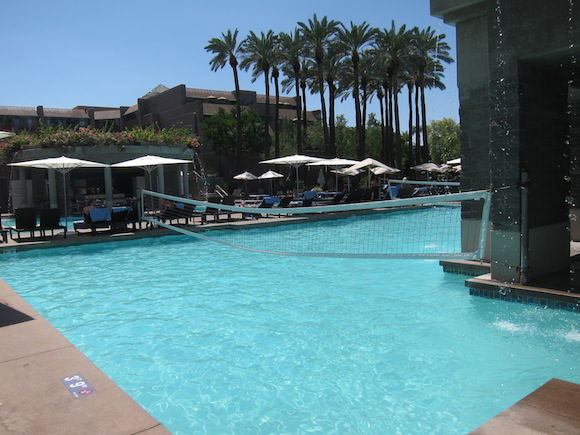 Water polo net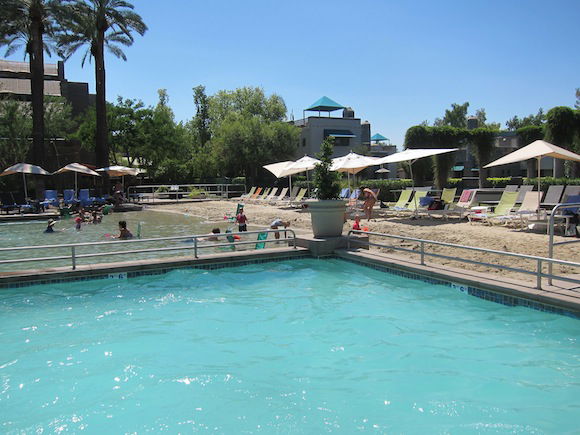 Beach-entry pool
I would have loved to spend more time at the pool, but was oddly unable to get a late check-out. It's not a guaranteed benefit for Diamond members at resorts, so I'm not complaining, but given the low occupancy I was surprised my initial request was denied. I was eventually granted a 2PM check-out, which puzzles me even further. If a 2PM check-out is possible, then it seems 4PM should be as well, in my opinion… especially at less than 20% occupancy!
Overall, the Hyatt Regency Scottsdale Resort & Spa at Gainey Ranch was a nice resort, and I wouldn't hesitate to stay here again. It's certainly not as lucrative as the Arizona Biltmore for a summer stay, but despite the mediocre elite recognition the resort as a whole is much nicer and newer, and the facilities are infinitely better.