Suffice to say that I am having really bad luck, or something:
In early December there was fraud on my Chase Sapphire Reserve; I was alerted to this because Chase sent me a message saying they received a call from an unknown number, and when I looked at my statement there were purchases at a Hampton Inn and Lowe's in Florida
In late December there was fraud on my Amex Platinum; I only found out about this because I was alerted that I had used an Amex Offer that I hadn't actually used, and then looked at my statement and saw purchases all over the place in Florida as well
Well, I'm currently in Sri Lanka and received an email from Chase asking me to verify a purchase on my Sapphire Reserve.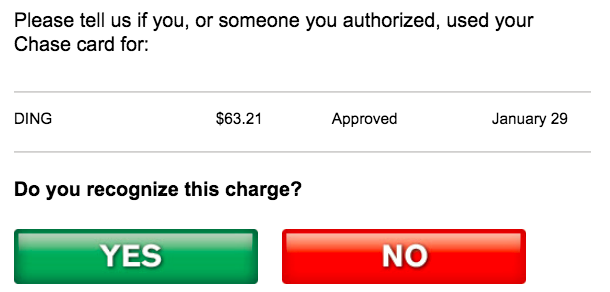 That didn't look familiar, but it's also not a huge purchase, so I figured that maybe I had bought something online and that's how it appeared. But then I looked at my statement and saw it said "DING EZETOP TOPUP," and based on that, it looked like this is an online recharge for prepaid cellphones.
Then I looked at my statement in more detail, and saw that this was only the tip of the iceberg. There were over $6,500 in fraudulent airfare charges as well, including:
A $3,004.49 purchase from TAP Air Portugal
A $2,262.29 purchase from Qantas
A $1,339.47 purchase from Iberia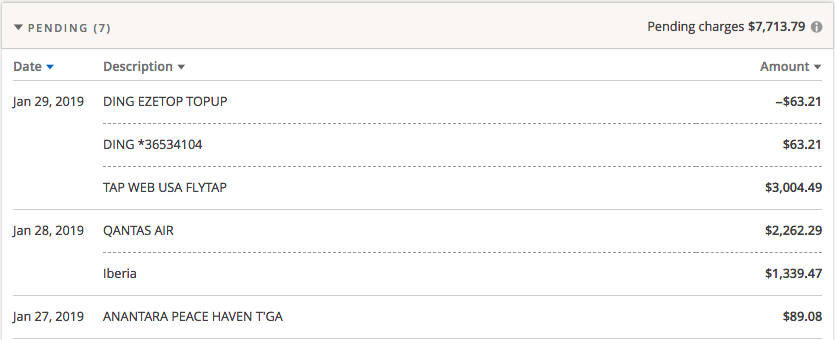 I had three initial thoughts based on that:
Airfare seems like a dumb thing to purchase fraudulently, unless you're traveling same day
How do you even spend $3,000+ on TAP Air Portugal, as their fares are usually super cheap?
Maybe it's a coincidence, but I also feel like card issuers track spend patterns and obviously I purchase a ton of airfare, so did the person who stole my card know that, and act accordingly?
The crazy part here is that I just got my new card a few weeks ago, as the previous one was closed down due to fraud. I really haven't made that many transactions since then, so I'm surprised my information was compromised that quickly.
I've long said "oh, I'm not worried about credit card fraud, because consumers aren't at risk when it happens." While that's true, if I keep having to change my card numbers every few weeks, it sure takes the ease out of the process of paying by credit card!
Does anyone have a theory of what's going on here? Am I just having really bad luck the past few weeks? I thought my previous two hacks may have been related to the Starwood data breach, but the card that was just compromised is a new card number that I've only had for a few weeks.
Are the airfare purchases a coincidence, or what exactly is going on here?
I'm now carefully checking out the pending purchases on my credit cards daily, because I sure am suspicious.