Here's a nice concept for a group of people who have largely been forgotten during the pandemic.
Qatar Airways' new lounge for seafarers & offshore workers
While border restrictions have been tough on many people during the pandemic, seafarers and offshore workers have dealt with among the greatest challenges. For those working in international waters far from home, there have been all kinds of situations where people have been stranded for months.
For example, we've seen this for some cruise ship workers, who were on ships in international waters near the US, but weren't allowed to enter the US. This creates a massive headache — how do you get people to the other side of the world when no one in a nearby country wants to let them in?
Qatar Airways claims it has repatriated over 150,000 seafarers during the pandemic, more than any other airline. The airline says it has worked closely with governments and the maritime industry to operate hundreds of chartered and scheduled flights to bring these workers home.
The airline has operated charter flights for the maritime industry to Abidjan, Ivory Coast, Bridgetown, Barbados, Lomé, Togo, Port of Spain, Trinidad and Tobago, and Port Moresby, Papua New Guinea, among other destinations.
To recognize the challenges that these workers have faced, Qatar Airways has decided to open a dedicated Mariner Lounge at Hamad International Airport, which is exclusively for seafarers and offshore workers.
As Qatar Airways CEO Akbar Al Baker describes this new lounge:
"Qatar Airways recognises the vital role shipping plays and how seafarers are essential to keeping the global economy open and operating. As a gesture of our thanks and to show our support to the industry, we have established a dedicated Mariner Lounge at Hamad International Airport that is complimentary for all seafarers and offshore workers travelling with Qatar Airways. While waiting for their connecting flight they can relax in comfort and enjoy the wide variety of refreshments on offer."
What is the Qatar Airways Mariner Lounge like?
The new Mariner Lounge is located on the second level of the Duty Free Plaza at Doha Hamad International Airport, only a short walk from gates and other facilities.
The lounge features an international selection of food and beverages, high-speed wifi, shower facilities, a television area, reading materials, and a business center.
In order to access this lounge, seafarers and offshore workers who travel with Qatar Airways will need to show valid documentation to use the lounge while in transit.
How exactly did Qatar Airways open a new lounge so quickly? Well, the airline is currently only operating its Al Mourjan Business Class Lounge, which is where all eligible premium travelers are being directed.
The airline has closed its lounges for oneworld Emerald and oneworld Sapphire members, and the Priority Pass lounge in the terminal has also been closed. This space is where the former Al Maha Services Transit Lounge was located.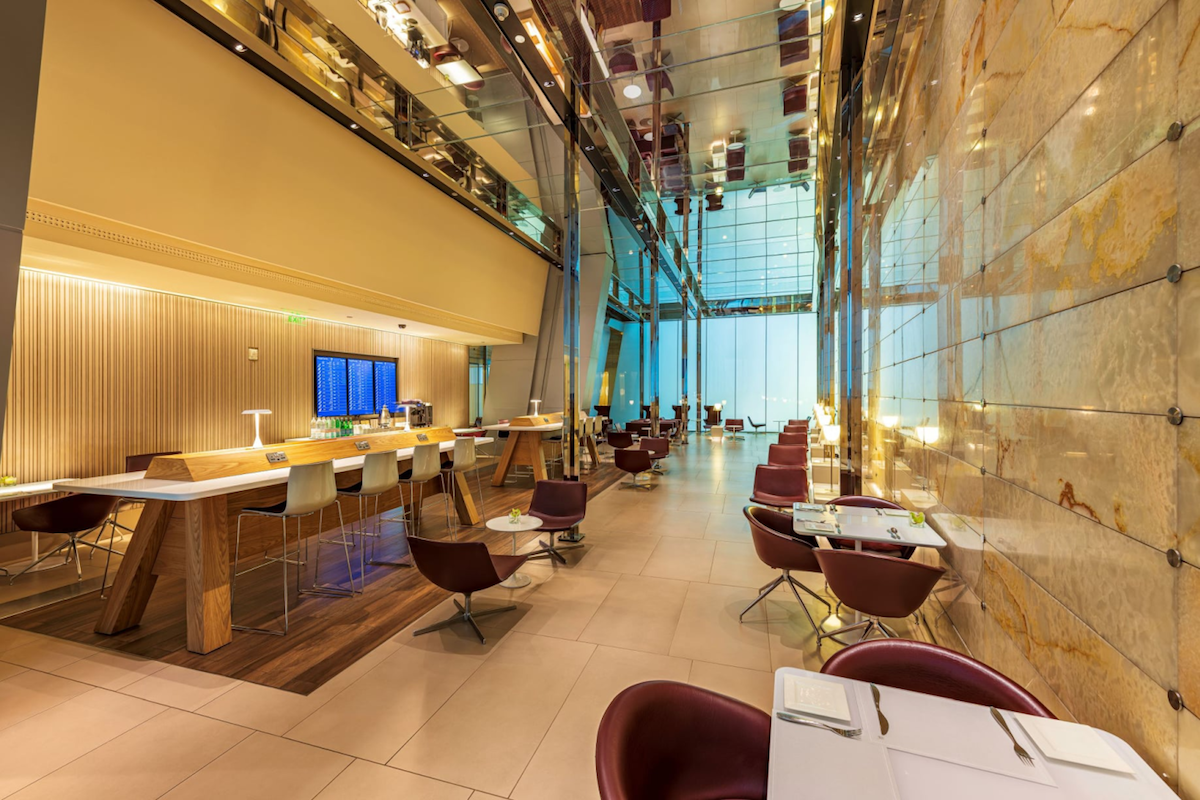 Qatar Airways Mariner Lounge Doha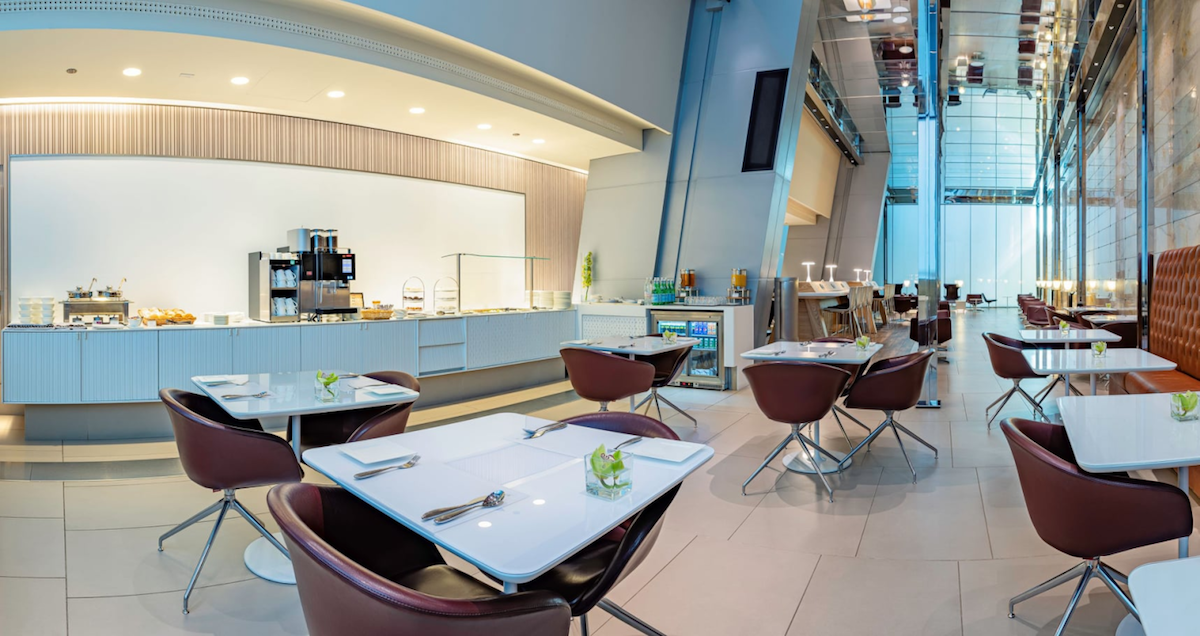 Qatar Airways Mariner Lounge Doha
This is a cool concept, and kind of surprising
I have two major thoughts about this concept.
First of all, this is extremely generous on Qatar Airways' part, and frankly I'm surprised this is being offered:
For all the wrong reasons, seafarers often aren't thought about, so I don't think this will get quite as much good publicity for the airline as if a lounge were offered for healthcare workers, etc. (though admittedly they're largely not traveling)
Seafarers and offshore workers are largely traveling on charter flights without much control over their airline selection, so I'm not sure this will generate that much incremental business for Qatar Airways; that's also why this seems like such a nice gesture
My other major thought is that there's a bit of irony to this concept. Qatar Airways recently unbundled business class fares so that some people booking $5,000+ business class tickets no longer get lounge access. Meanwhile seafarers on charter flights in economy are getting lounge access.
I can obviously appreciate the difference between a commercial decision (poorly thought out as it may be) and a nice gesture, but there's still a bit of irony to it.
Bottom line
Qatar Airways has opened the Mariner Lounge at Doha Hamad International Airport, which is exclusively for seafarers and offshore workers. This is a kind gesture on the carrier's part, given just how many people have been "trapped" at sea due to border restrictions. It's also a cool way to repurpose a lounge that's otherwise closed.
What do you make of Qatar Airways' Mariner Lounge concept?