Well this comes as a bit of a surprise. Yesterday I wrote about how Etihad Airways is expanding their buy on board menu in economy, and is eliminating personal televisions on their fleet of A320s and A321s.
Today there's another announcement from a Gulf carrier.
Qatar Airways improving service in economy?!
Today Qatar Airways put out a press release titled "Qatar Airways Launches New Economy Onboard Experience 'Quisine,' Elevating the Travel Experience for Economy Class Passengers."
My assumption was that Qatar Airways would also be introducing some sort of buy on board option in economy, or that they'd be making negative changes and trying to spin them in a positive way. After all, generally if you're going to make a negative change you might as well do so shortly after another airline does, to minimize the negative publicity.
Qatar Airways is also losing money and is under increased financial pressure due to the Gulf blockade.
Well, that's not the case, and it seems like this might actually be a positive change?
I think this is a good time to pause for a second and make a recommendation to airlines. If you're actually making a positive change, I don't think using the words "enhance" or "elevate" in your press release quite cuts it, because that's the same thing airlines do when making negative changes. Rather I think a press release needs to start with "GUYS, WE'RE SERIOUS."
Anyway, what is Qatar Airways changing?
Qatar Airways' new onboard dining experience in economy is called "Quisine," so what does this entail?
Passengers will be presented with a redesigned menu that includes a service timeline for all long haul and ultra long haul flights, so that guests can better plan their journey
A pre-dinner drinks option will be available on flights over five hours, with refreshments and cocktail snacks
Food portions are increasing 25-50%, with a greater focus on the use of local, fresh, seasonal, and healthy ingredients
Meals will feature individually-wrapped "artisanal warm infused bread" and a bottle of water
A wider selection of mid-flight snacks will be available, including cheese and crackers, chocolate bars, chips, and popcorn; popcorn choices will include Himalayan salted caramel and French butter and pink salt, provided by gourmet popcorn brand 4700BC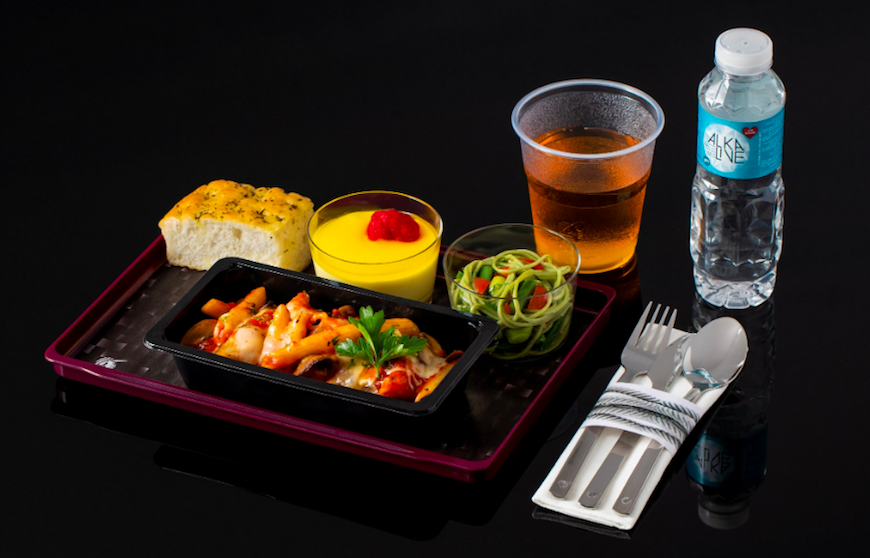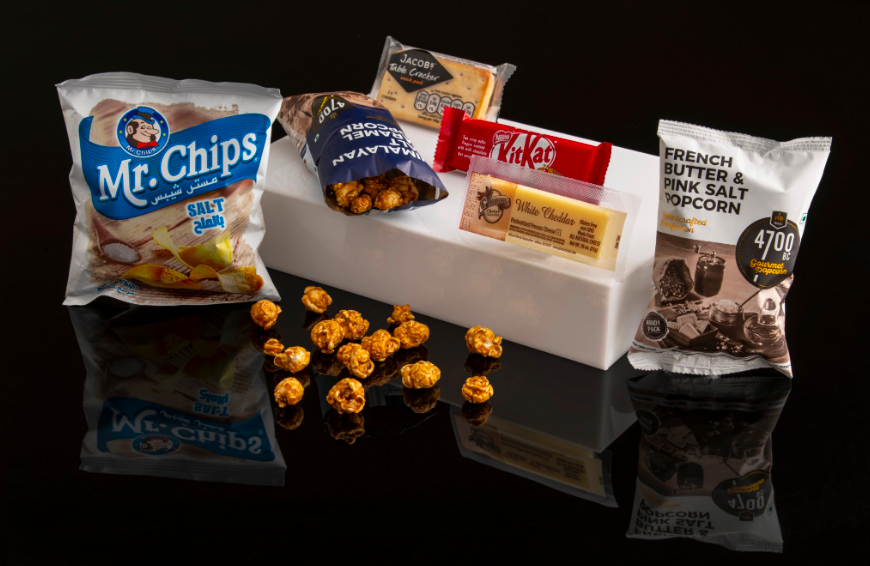 A few quick thoughts:
The airline doesn't state that there's a cost for any of these snacks, in which case this is a huge improvement; if there is a cost for the snacks, then they're being pretty deceiving
Does the above meal really represent a 25-50% increase in the size of the meal, in which case I have to wonder how small the meals were before
Airlines are so obsessed with describing their food as local, fresh, seasonal, and healthy, even though it's rarely any of those things
Qatar Airways Group CEO, Akbar Al Baker, had the following to say:
"These latest on-board dining enhancements will undoubtedly provide our passengers with an even higher level of satisfaction and luxury. We have carefully crafted our new Economy Class experience to offer a proposition that ensures our passengers' journeys are best in class."
Quisine rollout
The new Quisine concept will be progressively rolled out through the airline's network starting in April, with flights to and from Brussels, Cardiff, Gothenburg, Moscow, and St. Petersburg, being the first to get the new service.
Bottom line
It seems like Qatar Airways is actually improving their economy experience, which seems to counter the trend nowadays. I had to read the press release three times to make sure I wasn't missing anything, but it really does seem like they're making genuine improvements, so kudos to them.
(Tip of the hat to @conradoasenjo)