Qatar Airways honored Breast Cancer Awareness Month in a special way today. The Doha-based airline had an all-female crew operate a special flight over Qatar.
According to the airline, the flight had female pilots, cabin crew, ATC controllers, engineers, dispatchers, and passengers.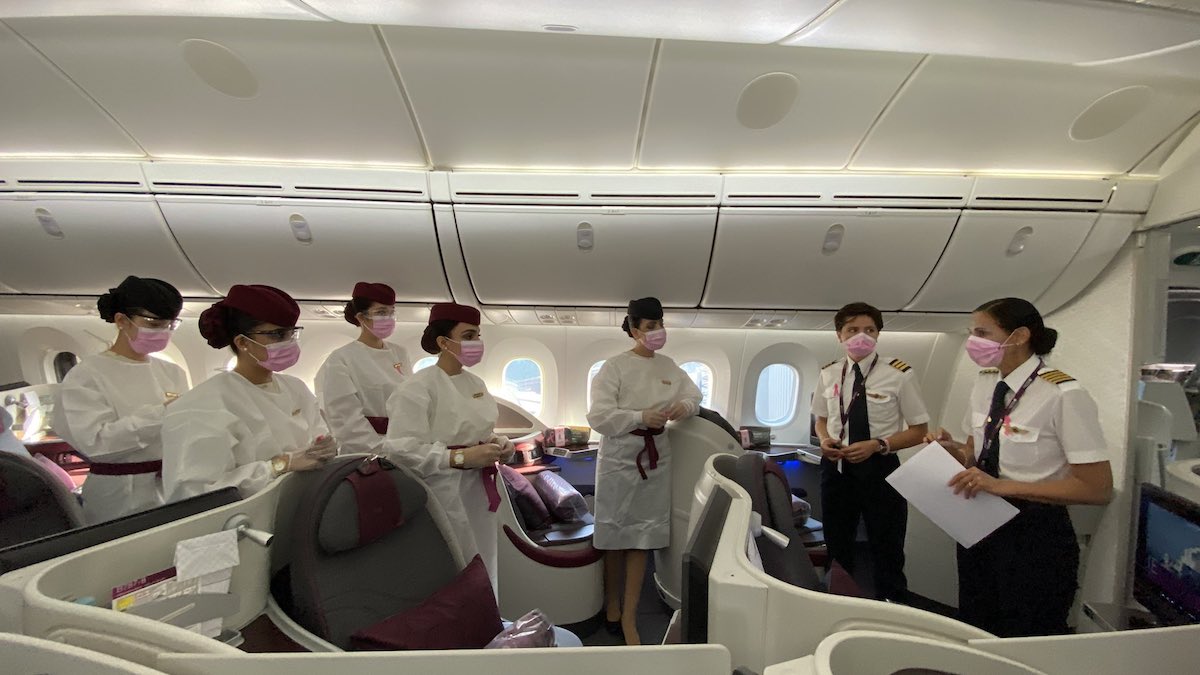 The pilots & cabin crew of QR9901
Over the course of 63 minutes, flight QR9901 "drew" a ribbon in the sky over Qatar. The flight was operated by a Boeing 787-8 with the registration code A7-BCM, which was first delivered to the airline in February 2014.
The @qatarairways all-woman crew has finished drawing a ribbon in the sky.

View the playback of the flight at https://t.co/bCmrDylpCM #BreastCancerAwarenessMonth pic.twitter.com/3atmMHRXaB

— Flightradar24 (@flightradar24) October 17, 2020
Qatar Airways is far from the first airline to "draw" something in the sky with its flight path, as we saw EL AL draw a 747 in the sky for its last 747 flight, Qantas draw a kangaroo in the sky for its last 747 flight, Virgin Atlantic draw a heart in the sky for Valentine's Day, and more.
When we see airlines do this, there's understandably some controversy about whether or not this is responsible for airlines to do, given that it's hard to argue that this isn't a waste of fuel.
The only exception would be if there was some other reason for this flight to operate, whether it was for crew training, because a plane just finished maintenance, or something else? But it sounds like that may not have been the case because there were passengers aboard?
Regardless, I sure do find it to be a cute concept for a worthy cause.