Today (November 3, 2019) EL AL is operating their last ever 747 flight from Rome to Tel Aviv. It's even operating with a special flight number — LY1747.
The 747 is an iconic plane, and to me will always be one of the most special planes to ever grace the skies. It's the plane that changed global aviation, and opened up routes that were otherwise never possible (not just economically, but in terms of range).
It makes me sad when airlines retire 747s, though at the same time it also makes sense, given the more fuel efficient and lower capacity planes out there, like the 787 and A350.
Perhaps in the case of EL AL it's especially good to see these planes retired, since they've taken delivery of 787s with great new business class seats, while the 747s had very outdated cabins.
Anyway, that's all besides the point. At the moment EL AL is operating the last 747 flight with passengers, and the plane will be landing shortly in Israel.
EL AL did one of the coolest tributes imaginable — they used their last 747 flight to "draw" a 747 in the sky using their flight path. Here's a look at what they did, via Flightradar24: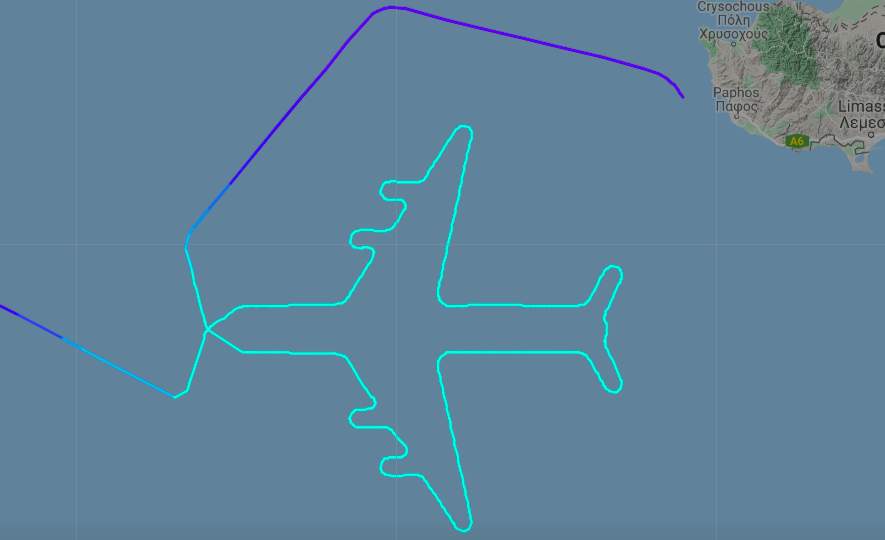 How cool is that?!? It looks like this added somewhere around an hour to the overall flight.
This isn't the first time that we've seen pilots "draw" something in the sky with their flight path. Boeing once drew a 787 in the sky, and Airbus once drew a Christmas tree in the sky, just to give a couple of examples. However, in those cases they were test flights where they needed to fly without a destination anyway, while in this case it was a flight with real passengers.