A couple of weeks ago I wrote about how Qatar Airways is hosting a media event in New York on December 9, 2015. Now, Qatar Airways is perhaps the world's least modest airline, but their CEO, Akbar Al Baker, claims this event will:
"Usher in a historic moment in American aviation"
Have a "pivotal announcement"
With the event tomorrow, it's interesting to note that Qatar Airways is presently flying an Airbus A350 to New York's JFK Airport. The flight, QR7451, is scheduled to land in a matter of minutes.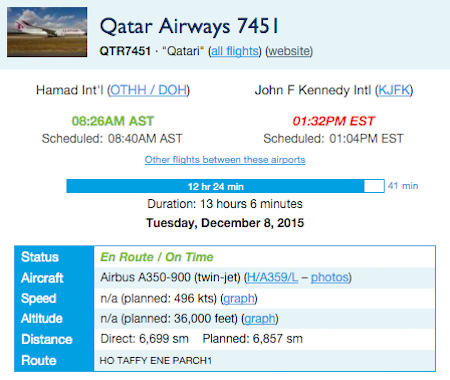 One could reasonably assume that the A350 might be part of the announcement tomorrow. Or it could also be that they're flying the A350 to the US simply because Qatar Airways' CEO doesn't want to fly the 777, and prefers a more "private" plane (presumably he's on this flight, in seat 1A).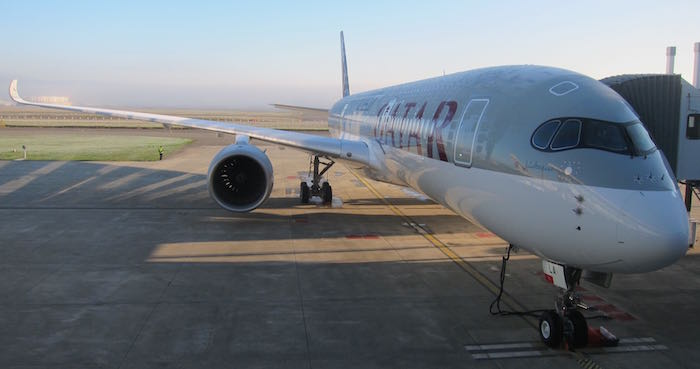 While this flight wasn't bookable by the general public, it's worth noting that Qatar Airways will soon be launching commercial A350 flights to the US, as part of their US expansion. These flights include:
Doha to Philadelphia A350 flights will launch January 1, 2016 (replacing a 777)
Doha to Boston A350 flights will launch on March 16, 2016 (new route altogether)
Doha to New York JFK A350 flights will launch on April 1, 2016 (represents a second daily frequency)
This is exciting given that Qatar's A350s feature a significantly better business class hard product than their 777s, which they otherwise exclusively fly to the US.
Qatar's A350s feature reverse herringbone business class seats, each of which features direct aisle access.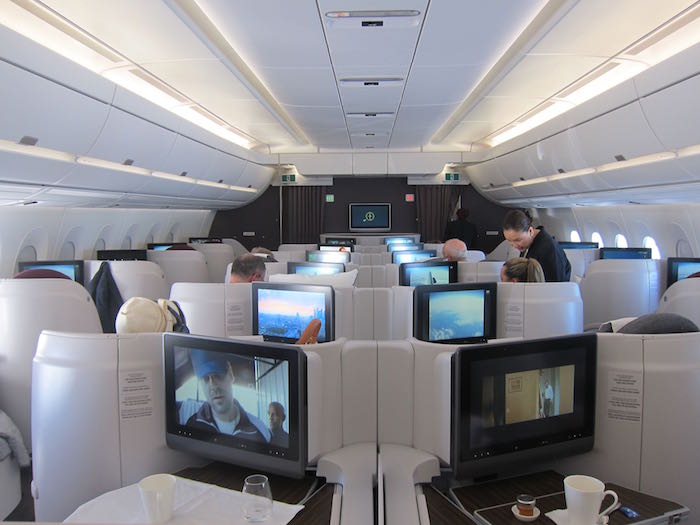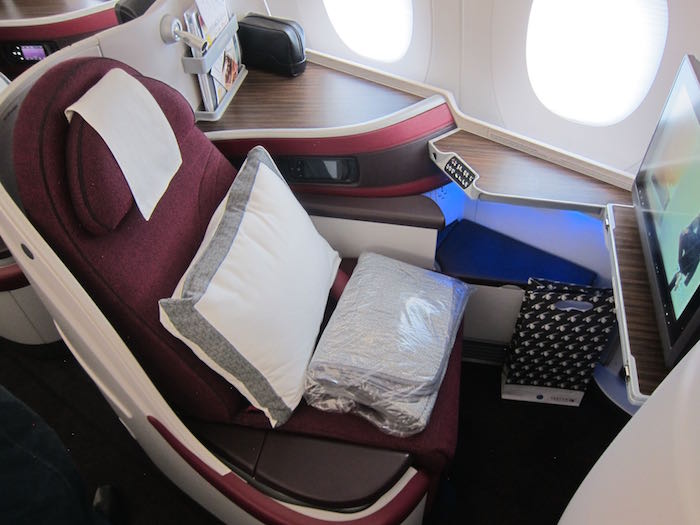 Meanwhile Qatar's 777s feature forward facing business class seats in a 2-2-2 configuration, which is a fine business class product, though hardly industry leading.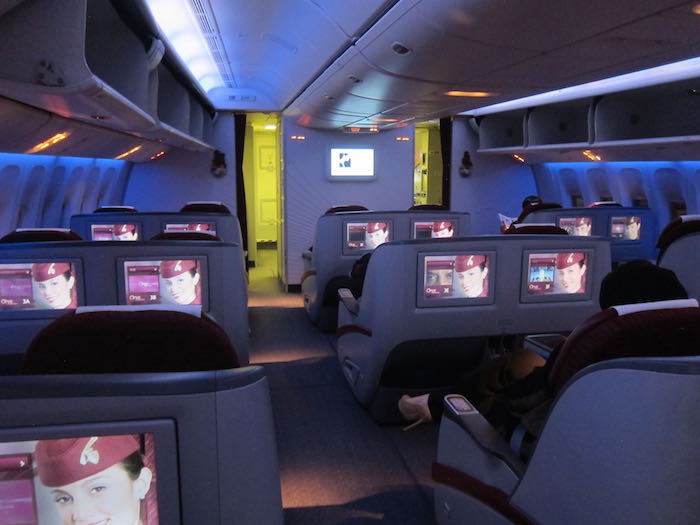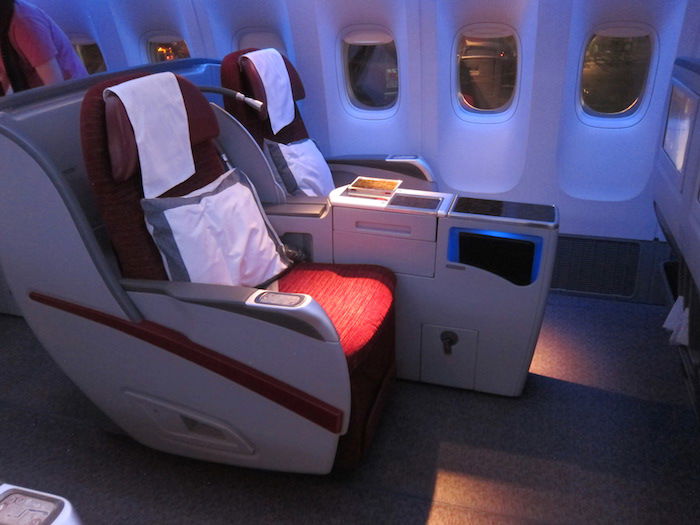 Also keep in mind that Qatar is fantastic about releasing business class award space, and there are four business class award seats on many of these A350 flights out of the US. Qatar Airways may have one of the world's best business class products on their A350s, so it's a fantastic use of 67,500 American miles between the US and Middle East/India (on March 22, 2016, that cost will be increased to 70,000 AAdvantage miles, which is still a good deal).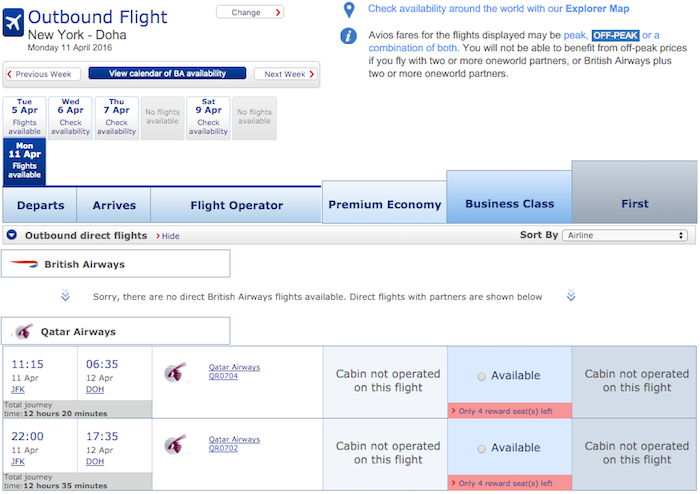 Back to the topic of the post, I'm curious to see what Qatar Airways' "historic announcement" is tomorrow. The fact that they're flying an A350 to the US suggests that part of it may be them showcasing the plane to media, given that they'll start flying it to the US on a daily basis in the coming weeks. But that's hardly a "pivotal announcement," as these new routes have already been announced.
I speculated on what the announcement could be in the previous post, and am now especially curious to see what it ends up being. Hopefully it's not just them reminding us that they're flying A350s to the US soon, but rather something a bit more exciting. In theory I suppose them buying a stake in a US carrier like JetBlue isn't out of the question, though I imagine it would be very unpopular from a labor standpoint, given the smearing US carriers have done of the Gulf carriers.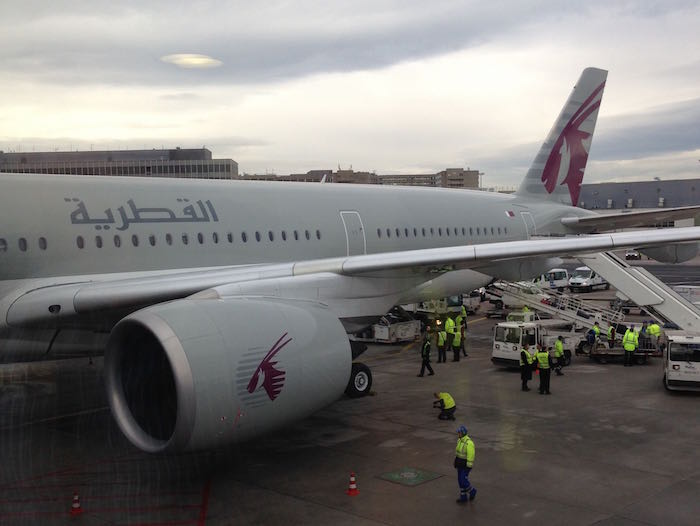 Regardless, I think we can count on Akbar Al Baker having some commentary about US airlines, and perhaps in particular about Delta's CEO, Richard Anderson (though what can he really say which hasn't been said before?).
What do you think tomorrow's announcement will be? Does your opinion change based on the fact that Qatar Airways is flying an A350 to the US right now?