A couple of days ago Qatar Airways and Le Club Accor Hotels announced a new partnership. Qatar Airways advertised this new partnership as offering "reciprocal benefits" and as being "industry leading." Is that really the case, though?
#QatarAirways Privilege Club members can now enjoy reciprocal benefits with global hotel group AccorHotels. https://t.co/XNsklEckZw pic.twitter.com/oLFWdd12ss

— Qatar Airways (@qatarairways) February 2, 2017
Per Qatar Airways' press release, here's what the partnership entails:
For the first time ever, Qatar Airways Privilege Club members can convert their Qmiles into Le Club AccorHotels points for redemption on accommodation at more than 3,400 hotels and resorts across AccorsHotels' global network. Le Club AccorHotels loyalty programme members can enjoy the same benefit of converting their points into Qatar Airways Privilege Club Qmiles for redemption on flights to the more than 150 places the airline flies.

Qatar Airways Privilege Club members can take advantage of a conversion rate of 4,500 Qmiles for 1,000 Le Club AccorHotels points, while Le Club members can benefit from an exchange rate of 2,000 points to 1,000 Qmiles. This agreement allows both loyalty members to redeem a number of exceptional rewards across both programmes – sooner.
So there are two problems here.
First of all, when I hear "reciprocal benefits," I think of things like status matches, special privileges, etc. Sort of like what Starwood and Delta have done with Crossover Rewards, or what Marriott and United have done with RewardsPlus, where eligible members can receive additional bonus points and benefits with the other brand. The only thing reciprocal here is the ability to transfer points.
That's the other problem. The points conversion rate is horrible. If you're going to offer a truly reciprocal and lucrative transfer option, then points should transfer at a similar ratio in both directions. That's to say that you can transfer points between programs without losing much value. In this case:
Qatar Airways miles convert into Accor points at a 4.5:1 ratio
Accor points convert into Qatar Airways miles at a 2:1 ratio
In other words, if you transferred 9,000 Qatar Airways miles to Accor you'd receive 2,000 Accor points, and if you wanted to transfer those back to Qatar Airways, you'd receive 1,000 Qatar Airways miles.
That means with a transfer back and forth you'd lose ~90% of the value of your points. Ouch!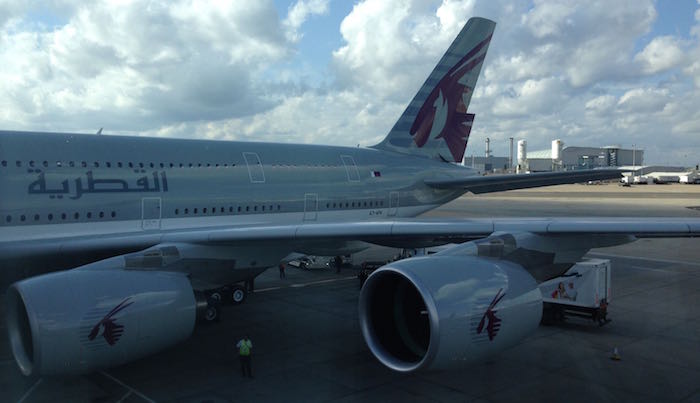 Bottom line
Ultimately I love when programs add reciprocal benefits. The ability to efficiently transfer points greatly increases their value. However, in this case I see nothing in the way of reciprocal benefits, and also find the transfer ratio to be horrible. There are virtually no circumstances under which it could make sense to transfer points under this partnership, in my opinion.
(Tip of the hat to Wandering Aramean)