In March I wrote about PRAGUSA.ONE, an airline startup that plans to fly from Dubrovnik and Prague to destinations around the world with Airbus A350 aircraft that exclusively feature premium economy. The airline now claims to be weeks from launching operations.
PRAGUSA.ONE plans Los Angeles & Newark flights
PRAGUSA.ONE has announced plans to launch flights between Croatia and the United States as of June. The airline claims to plan to fly:
3x weekly between Dubrovnik (DBV) and Los Angeles (LAX) with an A340 that features 263 seats; service launches June 22, 2021, and operates on Tuesdays, Thursdays, and Sundays
3x weekly between Dubrovnik (DBV) and Newark (EWR) with an A330 that features 281 seats; service launching June 21, 2022, and operates on Mondays, Wednesdays, and Saturdays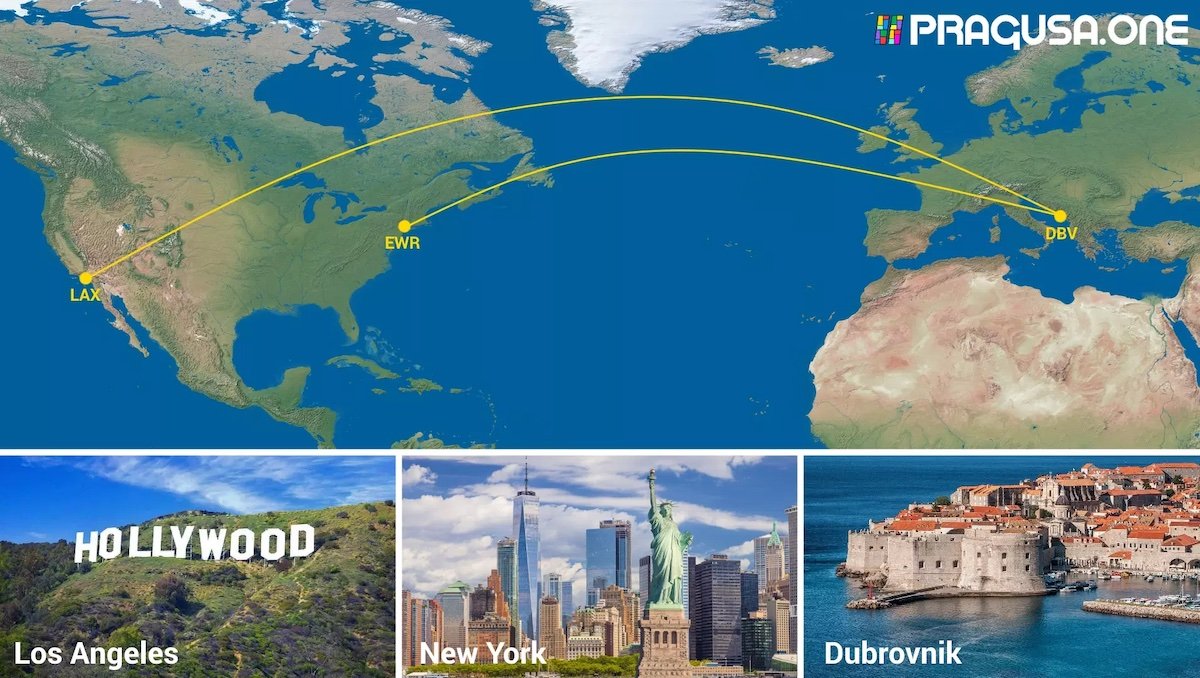 PRAGUSA.ONE routes
As Kresimir Budinski, managing director at PRAGUSA.ONE, describes these routes:
"We worked hard since summer 2020 to create this unique product for avid travelers that are ready and steady to fly abroad. Point-to-point flight operations bundled with a full travel package and premium in-flight service are key success factors for the ultimate travel experience in the future. The US market represents one of the focus markets for Pragusa.One."
Tickets will allegedly go on sale as of May 24, 2021. On the surface there's no doubt a market for flights between the United States and Croatia, given that the country is open to Americans.
PRAGUSA.ONE plans to eventually fly A350s
I'm curious if this actually happens
Okay, so in theory there's a market between the United States and Croatia (though with most of the European Union likely opening up to Americans soon, I'm not sure it's going to be disproportionately huge), so this isn't the wildest airline startup concept we've seen.
Still, I can't figure out if this airline is serious or not. This whole concept is based around offering an all-premium economy experience on A350s, but for now the airline will just fly regularly configured and leased A330s and A340s? And the airline will launch flights less than a month after tickets go on sale?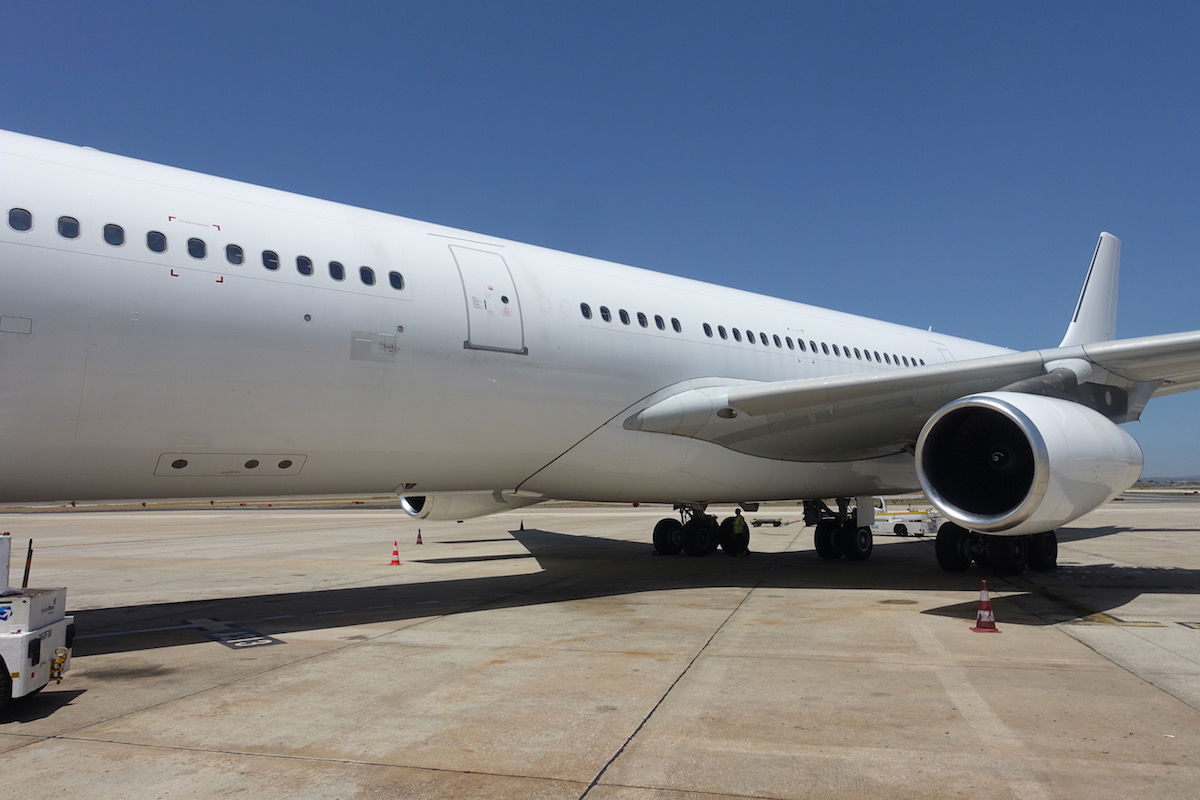 Where is PRAGUSA.ONE getting its leased planes?
Where is the airline leasing these planes from? And will these be short term leases, or what? What exactly is the carrier's plan for winter (which is the huge issue for any leisure-oriented long haul airline in Europe)? Does the airline have all the regulatory approval it needs?
I'm undecided as to where this startup falls on the scale of Global Ghana Airlines to Breeze Airways.
Bottom line
PRAGUSA.ONE claims to be launching flights from Dubrovnik to both Los Angeles and Newark as of the summer of 2021. While the airline plans to eventually operate A350s exclusively configured with premium economy, for now the airline will operate with a leased A330 and A340.
Whether or not this airline is serious and actually plans to launch operations remains to be seen. I'm not convinced…
What do you put the odds at of PRAGUSA.ONE operating flights this summer?