If you've been to airports in Asia or Europe, odds are good that you've seen a Plaza Premium Lounge. Well, the lounge network has now opened its first location in the United States.
Plaza Premium Lounge DFW Terminal E
Plaza Premium's first US lounge location is at Dallas Fort Worth International Airport Terminal E. In September the lounge will be open from 6AM until 1PM daily, though in the future it's expected that the hours will be extended.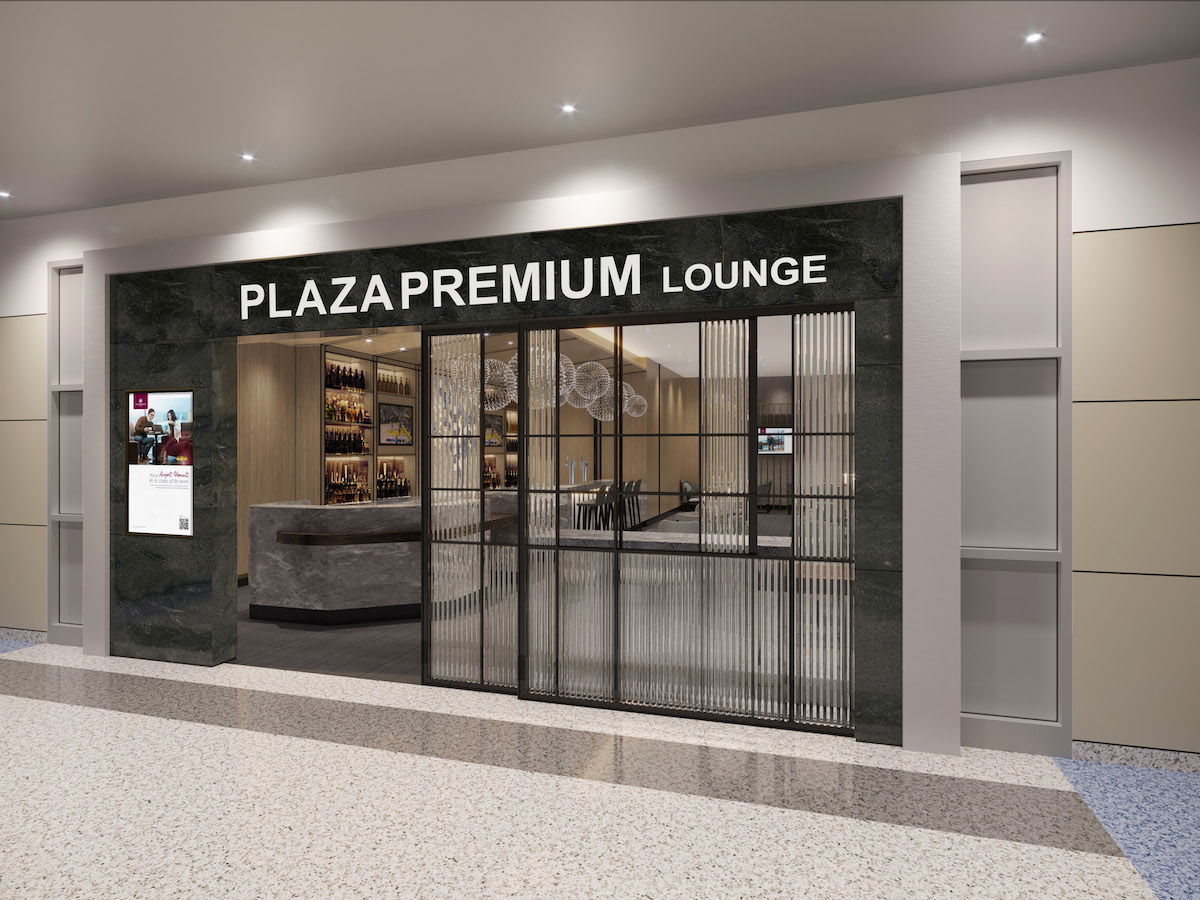 Plaza Premium Lounge DFW exterior
This is Plaza Premium's 18th location in the Americas, as the group has plenty of lounges in both Canada and Latin America.
The lounge is located near gate E31, and it's just a short walk from the Skylink, which connects terminals at DFW. The Plaza Premium Lounge is the only common-use lounge in the terminal.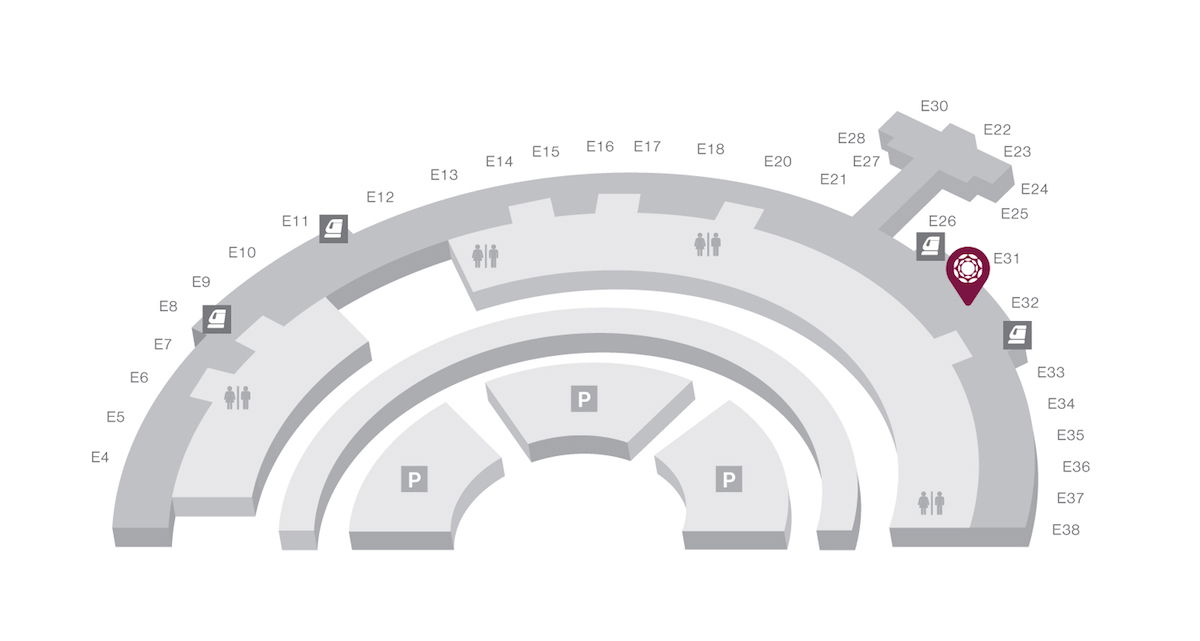 Plaza Premium Lounge DFW map
For those of you not familiar with Terminal E at DFW, it serves a variety of airlines, including Air Canada, American, Delta, Frontier, JetBlue, Spirit, and United.
The lounge is definitely on the small side, at just over 1,400 square feet, but then again, it adds incremental lounge space over what's currently available, so that's good.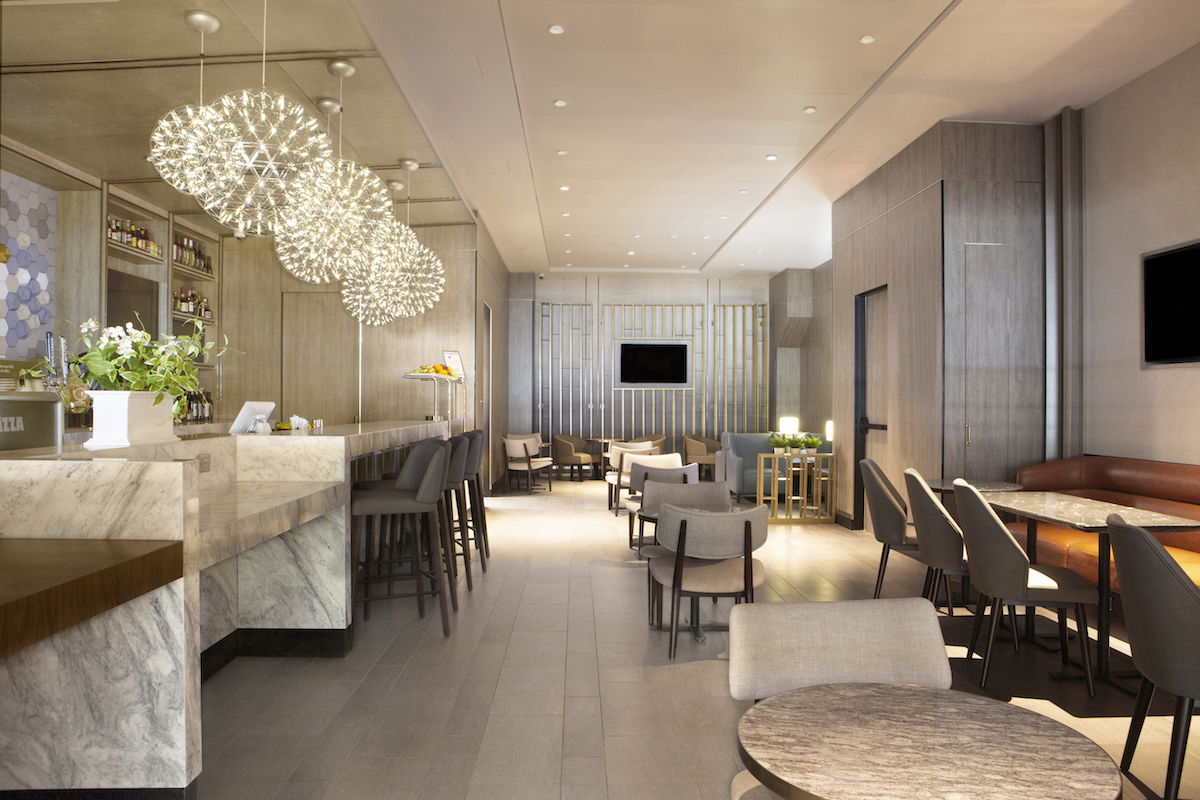 Plaza Premium Lounge DFW interior
The lounge features a bar area, a dining area, and then more traditional lounge seating towards the back of the space.
The lounge has adjusted its offerings for the time being due to coronavirus, so that means pre-packaged and pre-portioned food items will be available at a self serve buffet, and then drinks will be available at the bar.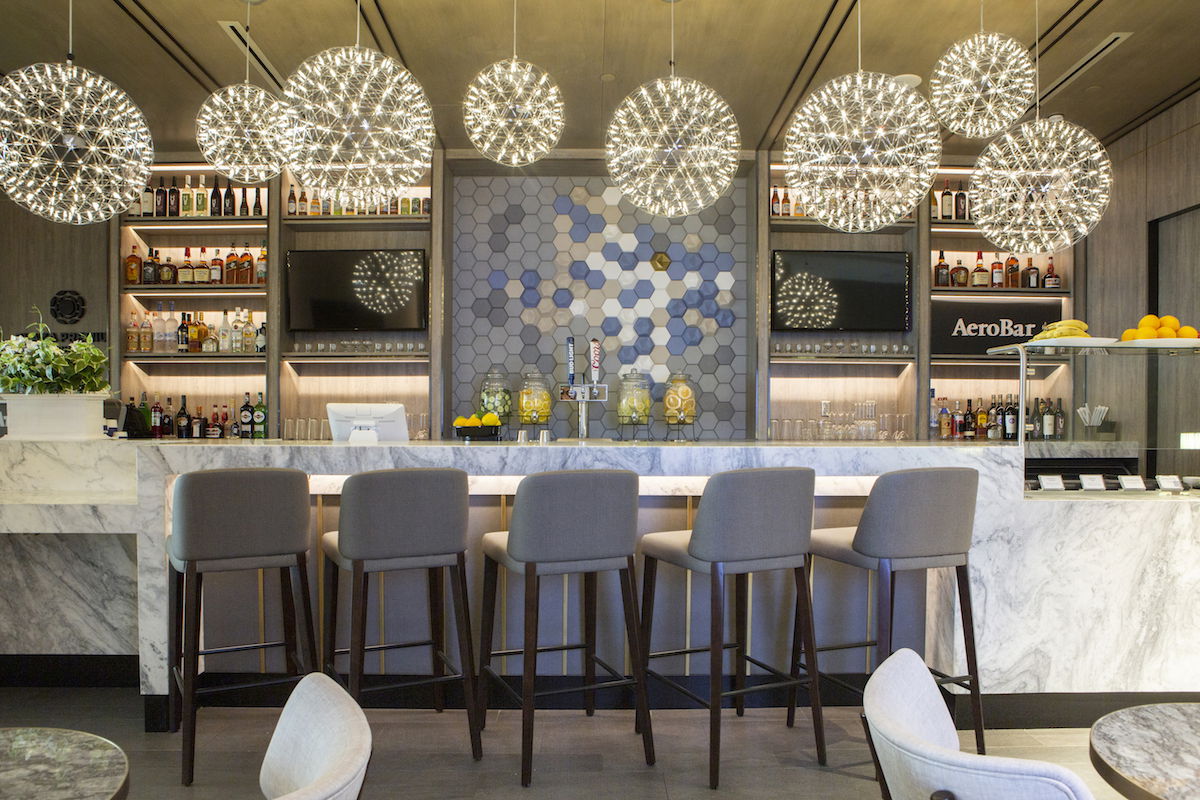 Plaza Premium Lounge DFW bar
Who can access the Plaza Premium Lounge DFW?
The Plaza Premium Lounge can be accessed in a couple of different ways:
Those with the Amex Platinum Card can use the lounge
People can pay to enter, at the cost of $45 for a three hour visit, though through November 30, all walk-ins and online reservations receive a 30% discount
As of now it appears that the lounge doesn't belong to Priority Pass, though that could change over time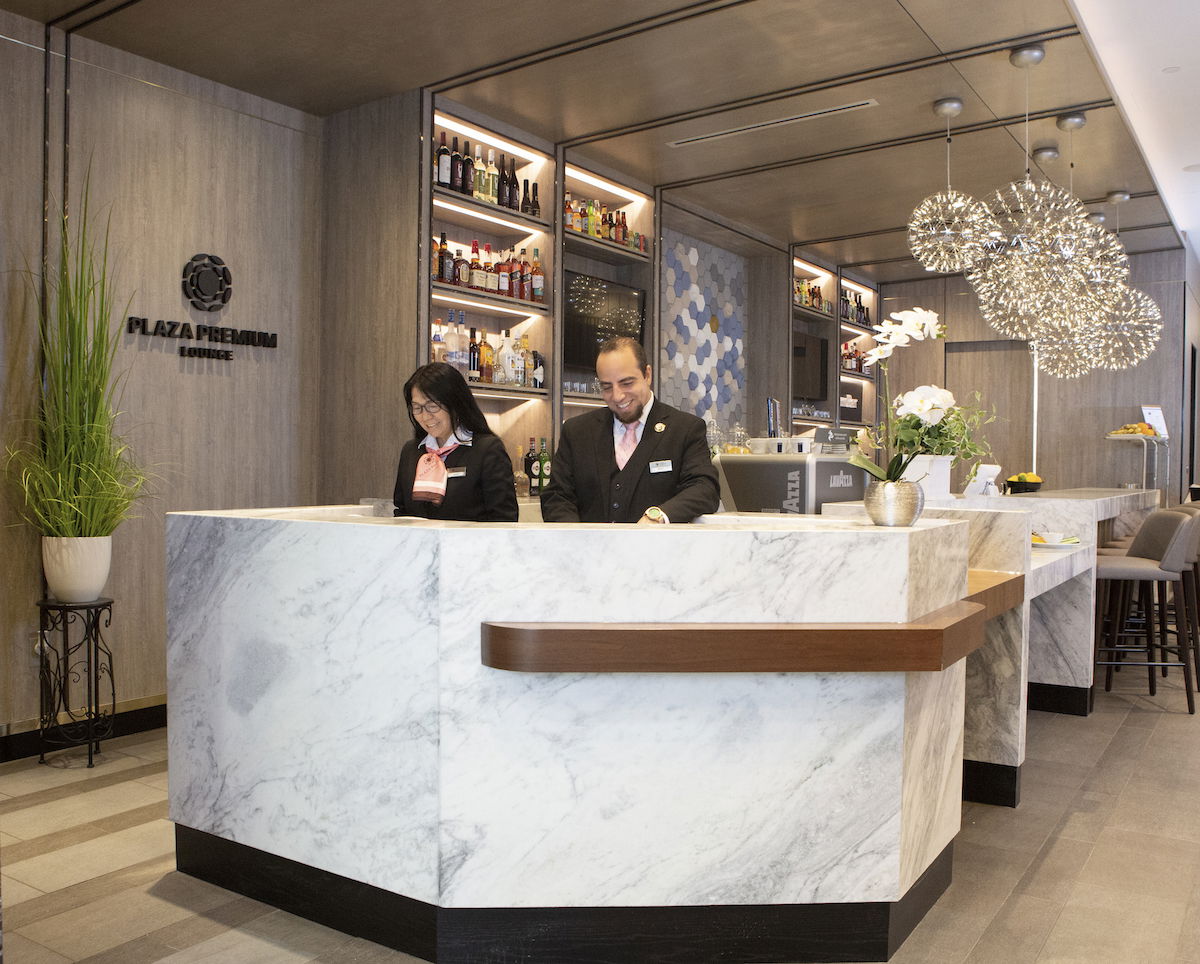 Plaza Premium Lounge DFW entrance
Bottom line
It's cool to see Plaza Premium open its first US lounge location, even if a 1,400 square foot lounge at DFW Terminal E probably isn't anything for most of us to get that excited about.
Among contract lounges I find Plaza Premium Lounges to be among the better ones out there, so I'm always happy to see the group expand its footprint. I've visited Plaza Premium locations all over the world, from London, to Taipei, to Toronto.
Any frequent DFW flyers excited about this new Plaza Premium location?