Pittsburgh Airport doesn't have many airport lounges. Up until recently the airport has had an American Airlines Admirals Club, as well as a temporary shared lounge called The Club, which is the same type of lounge that's available at many airports around the country. The temporary location of the lounge opened in June, though the permanent location has now opened, and it's great news for travelers through the airport.
Priority Pass members now have access to The Club at Pittsburgh Airport, which is located airside, near gate C52. It's open daily from 4AM until 9PM, and should be accessible airside from all concourses.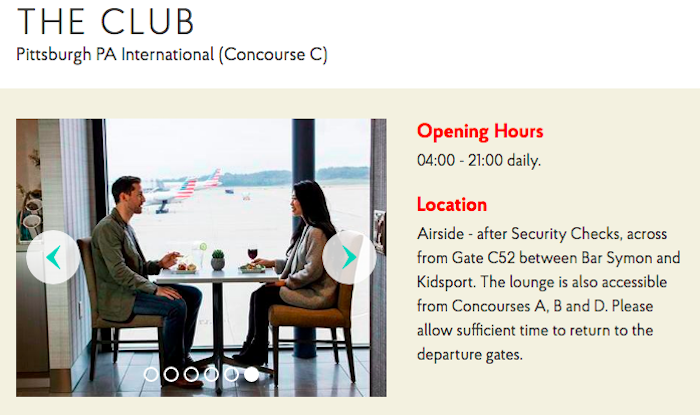 The new club is over 1,800 square feet, which isn't huge, but is much bigger than the previous temporary space.
Here's how the food & drink selection in the lounge is described:
Guests will also be offered all-inclusive premium spirits, beer, wine and sodas as well as light snacks, soups and salads. Local chef Kate Romane will be an ongoing consultant on the menus for The Club at Pittsburgh International Airport and will be delivering hand-selected delicious dishes with local flair, including a prosciutto cotto, caraway onion, arugula, smoked gouda and rosemary honey mustard sandwich, a signature salad of radicchio, spinach, bibb, pancetta, sheep's feta and seasonal vinaigrette, and hot dishes of penne pepato, sausage and peppers, and meatballs with red sauce.
For a location of The Club that sounds really good. I'm not even talking about the "ongoing consultant" marketing point, but rather the actual food they describe. The last location of The Club I've been to had a slightly more limited food selection…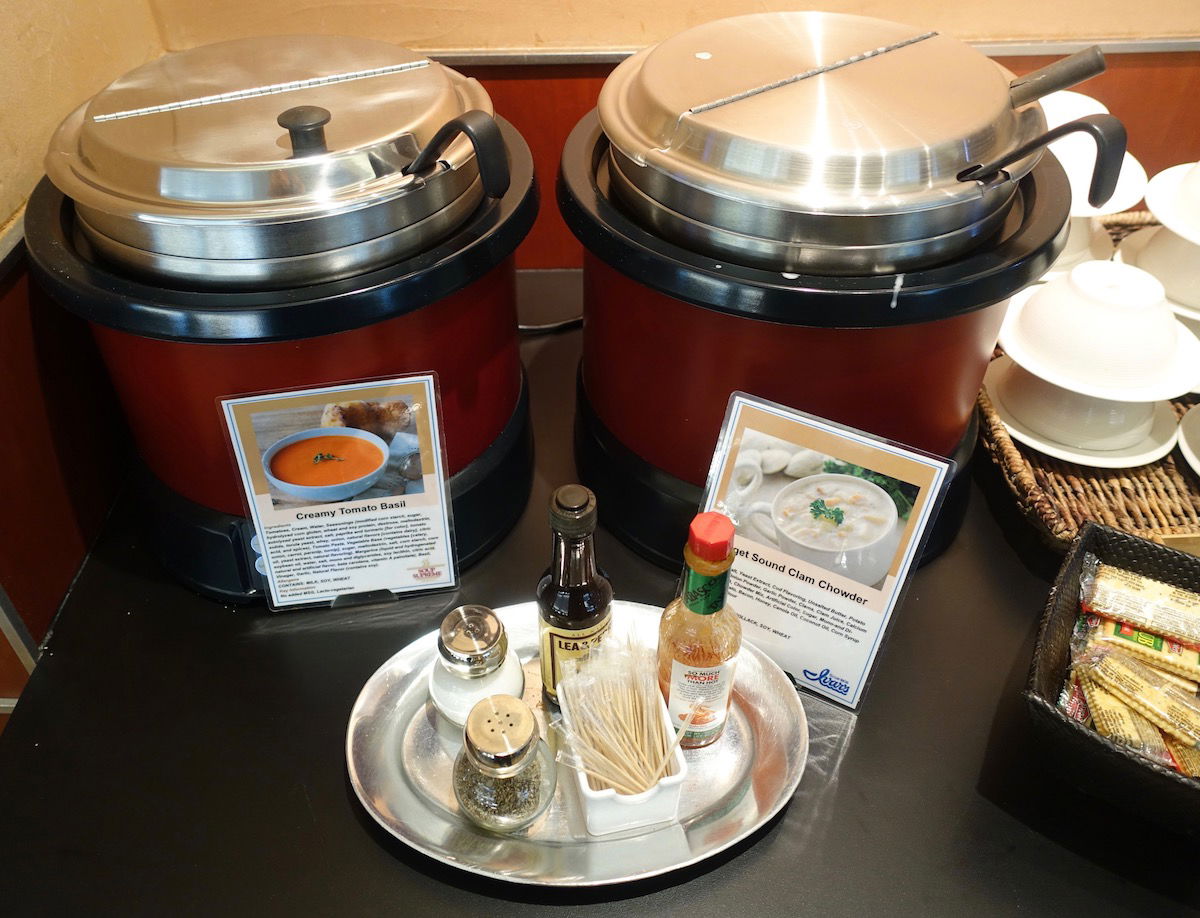 As far as accessing the lounge goes, using a Priority Pass membership is your best bet. Priority Pass is the world's largest collection of independent lounges, with over 1,000 lounge locations around the world. Some of the premium credit cards that offer access to Priority Pass lounges include the following (along with their respective guesting privileges):
While Pittsburgh Airport is the first in the country to let non-passengers pass through security, you'll need a boarding pass to access the lounge through Priority Pass.
If you don't have a Priority Pass membership, this lounge is open to everyone, though at a cost. You can purchase a day pass for $40, which is almost certainly not worth it. I'd rather spend that kind of money at an airport restaurant.
Anyone plan on checking out The Club at PIT anytime soon?
The following links will direct you to the rates and fees for mentioned American Express Cards. These include: The Business Platinum® Card from American Express (Rates & Fees), and The Platinum Card® from American Express (Rates & Fees).