On Saturday I wrote about the incredible deals available at the Park Hyatt St. Kitts for stays this summer.
The Park Hyatt St. Kitts' awesome promo
The hotel is offering a fourth night free plus a $300 per person resort credit for bookings made by June 30, 2018, and for stays through July 26, 2018. We're seeing rates of $255 per night after factoring in the fourth night free.
A four night stay would cost $1,244.40 including all taxes and fees, which is an average of $311.10 per night. That doesn't factor in the $600 resort credit you'd get if two people are traveling. If you were to value that at face value, that would lower the nightly cost including taxes and fees to $161.10.
This deal gets much better
But it gets much better than that! Like, this deal is so good that it's confusing.
A while ago I wrote about Hyatt Privé, which is Hyatt's special program available to select travel agents, which offers their guests special privileges for stays at select Hyatt hotels. For stays at Park Hyatt hotels, guests booking through Privé receive:
A $100 property credit per room per stay
A one category room upgrade confirmed within 24 hours of booking (room-to-room or suite-to-suite, subject to availability)
Daily full breakfast for two in the hotel's restaurant
Early check-in (as early as 9AM) and late check-out (as late as 4PM), subject to availability
A welcome gift and letter
Usually you have to book one or the other, but in this case, you can combine the Park Hyatt St. Kitts' amazing promotion with Privé benefits. This means that for the same rate you see on Hyatt's website under the "4th Night Free With Credit" price, you can also receive complimentary full breakfast, a room upgrade confirmed within 24 hours of booking, and an additional $100 property credit.
Even better than that is that the cancelation policy is improved. With Privé you have to pay a deposit of one night at the time of booking, but the booking can be refunded up to 72 hours before arrival (including the one night deposit). As a point of comparison, the other rate requires canceling at least 14 days in advance (so if you've already made a booking with the previous deal and it's refundable, you should be able to rebook with Privé benefits). Furthermore, this promotion is actually available through mid-December, and not just through July.
So yes, a four-night booking for two would come with one night free, $700 in hotel credits, free breakfast, a confirmed room upgrade, and a better cancellation policy than what's available on Hyatt's website… WOW!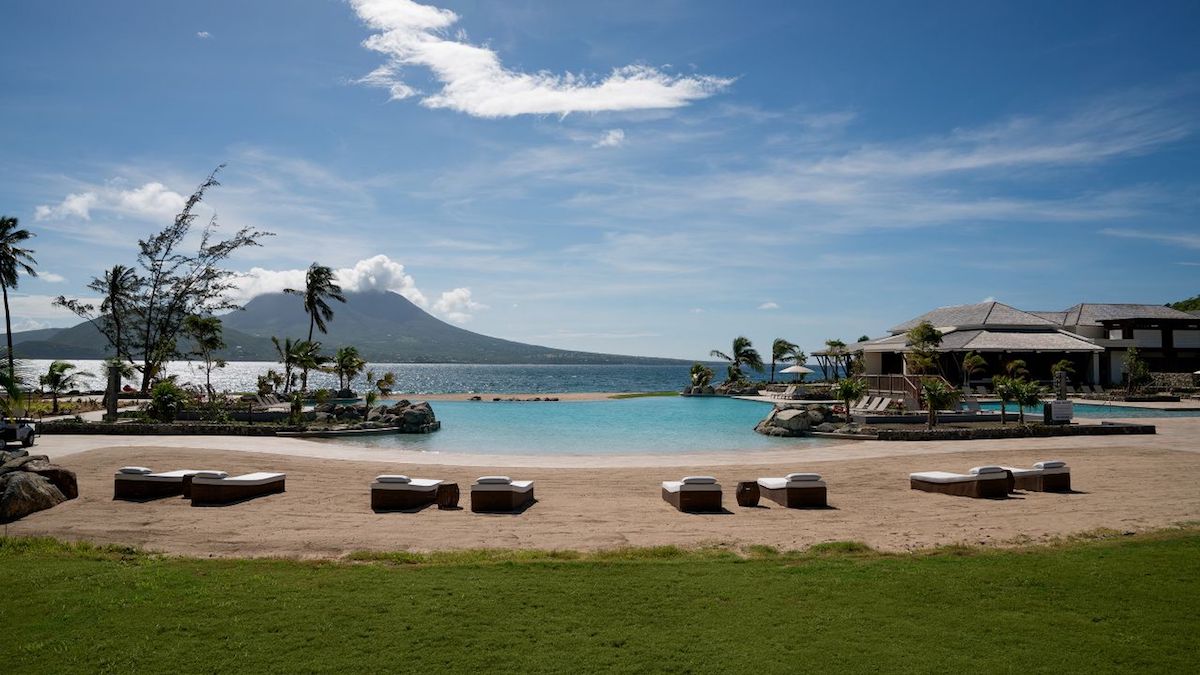 If you'd like to book this rate, Ford is a Privé agent and would be happy to help, and can be reached at [email protected] I'd recommend first looking up the "4th Night Free With Credit" rate on Hyatt's website, and then Ford can verify the rate is the same and help you book (or rebook, if you've already made a refundable reservation) and get all the other perks, including the better cancelation policy, the additional $100 credit, the upgrade, the free breakfast, and more. Other travel advisors are also free to leave their info below, and you can contact them if you prefer.
I was sort of on the fence about going to St. Kitts (not because the deal wasn't amazing, but rather because my schedule is already so full). However, I feel like the deal has now gotten to the point where I can't afford not to go. See everyone in St. Kitts in July?