It looks like Oslo Airport may become the first in mainland Europe to get a US Pre-Clearance facility.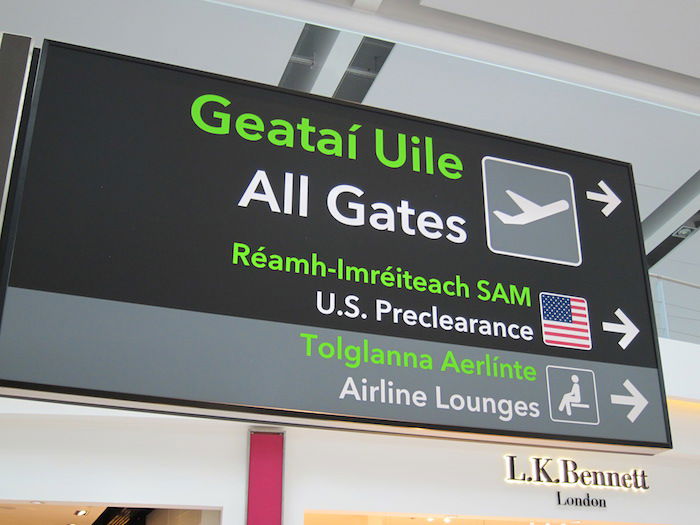 For those of you not familiar with Pre-Clearance facilities, it's whereby you clear US customs & immigration prior to boarding your US-bound flight, meaning you land in the US as a domestic passenger. Presently the extent of Europe's Pre-Clearance facilities is limited to Dublin and Shannon, so this would be a very interesting addition.
Beyond that, Pre-Clearance facilities are common in Canada and the Caribbean, and there's also a facility in Abu Dhabi, which I was a vocal critic of at first, though it has apparently improved substantially over time.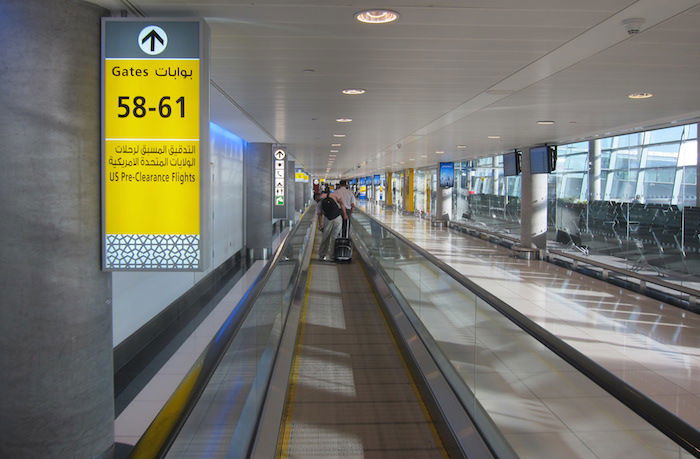 If run properly, a Pre-Clearance facility can be a great idea. Immigration queues in the US are crazy at times, so being able to arrive in the US as a domestic passenger makes the journey all the more pleasant. For my own uses I'm not a fan of Pre-Clerance facilities, since I have Global Entry, whereby I can breeze through customs & immigration in the US. But of course that doesn't mean it isn't a good idea.
It's interesting to see how Oslo Airport, as well as airlines operating out of it, feel about this program. Via newsinenglish.no:
"We see this as a good offer for those traveling," Holen told Aftenposten. "But of course it could make it more attractive for passengers from all over northern Europe to travel to the US via Oslo, when it can mean that they'd avoid the bottle-neck that the immigration lines in the US can be."
Northern European airports are already incredibly practical for connecting within Europe (especially compared to the likes of London, Frankfurt, and Paris), and to many this would be a further selling point. The one downside I see is that Northern European airports have among the shortest minimum connection times in the world, so obviously they'd have to be lengthened substantially if a Pre-Clearance facility were added.
Not surprisingly, Norwegian Air Shuttle supports the addition of the facility:
The pre-clearance could also provide a major advantage for Norwegian Air, which is keen to increase its non-stop flights to the US. Norwegian Air spokesman Lasse Sandaker-Nielsen called it an "important condition" for the airline's expansion with more US routes to and from OSL.

"Most travelers who have been through the major airports in the US know that it can take a long time to get through immigration," Sandaker-Nielsen told Aftenposten. "By doing this at OSL, passengers will get a much faster and more comfortable trip." He noted that Norwegian already flies many passengers from London, Paris, Rome, Prague and Barcelona to the US via Oslo.
Surprisingly, SAS seems to be opposed to the concept:
Scandinavian Airlines (SAS) does not support the pre-clearance move, however, claiming it will mean that passengers traveling from or connecting through Oslo will need to arrive at OSL earlier than they do now, to get through the immigration process before flying from OSL to the US.
This is an interesting stance. Typically European airlines are big supporters of Pre-Clearance facilities. So I'm not sure whether SAS is actually opposed to it, or is just opposing it because Norwegian Air Shuttle supports it.
Bottom line
Ultimately this is probably good news for travelers, since these facilities in Europe have historically been well run.
That being said, I still think the idea behind the program as such is flawed. There's nothing efficient about setting up all these facilities around the world to service a few flights a day. Wouldn't it be more efficient to just put substantial effort and funding into improving the US immigration process instead?
Would you like to see a Pre-Clearance facility expand to more airports in Europe?