It's not unusual for companies to get a little greedy when it comes to the ways in which they promote their products. For example, American Airlines describes their domestic first class catering as "healthy, delicious and customized."
Similarly, we've seen hotels get creative with geography, where they've reimagined their locations to make them sound more desirable. For example, take the W Westwood, which a few years back was renamed the W West Beverly Hills. Hmmm…
Well, this concept can also apply to airports, and in this case it impacts Orlando Melbourne International Airport.
As described by the Orlando Sentinel, a new lawsuit has been filed by the Greater Orlando Aviation Authority (GOAA) against Orlando Melbourne Airport, demanding that the airport remove "Orlando" from its name. The airport is actually located in Melbourne, Florida, about 70 miles from Orlando.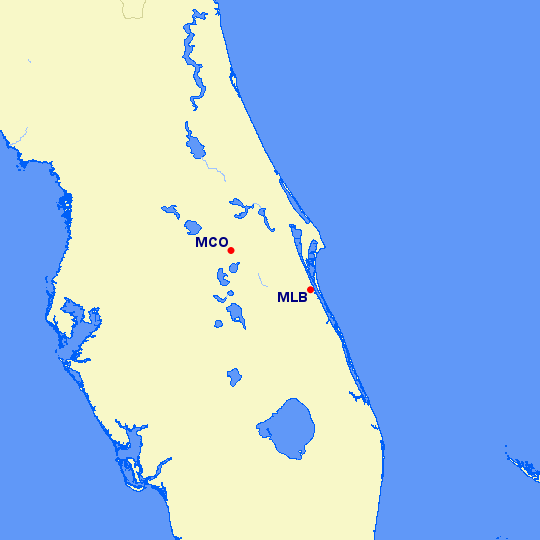 The GOAA claims that the airport's name makes it seem that it "is located in or is closer to Orlando and Orlando area attractions than it actually is."
In addition to demanding "Orlando" be removed from the name, it's also being requested that for the next year they post notices regarding their "false and misleading statements" about the proximity to and relationship with Orlando.
As the lawsuit alleges:
"The illegal advertisements are intended to cause consumers to stop booking airline flights to GOAA's Orlando International Airport, and opt instead to mistakenly fly to Melbourne International Airport."
Orlando International Airport handles 47 million passengers annually, while Orlando Melbourne International Airport handles fewer than a million passengers per year, so one airport is obviously way bigger than the other.
For what it's worth, Orlando isn't the only city to be in a situation like this. Boston Logan Airport has often taken issues with how Manchester Boston Regional Airport in New Hampshire has advertised itself.
I'll be curious to see what comes of this lawsuit. I'm a bit conflicted here. On one hand, I'm supportive of encouraging airports to advertise honestly.
At the same time, I question to what extent this actually causes confusion among people, rather than Orlando just wanting to eliminate a competitor as much as possible. I could see some people choosing to fly into Melbourne for the purposes of visiting Orlando, but I think they'd generally do so intentionally.
I'm not really sure where the line should be drawn. Just to give another example, on WOW Air's website, they describe Baltimore Airport as "Washington D.C. BWI."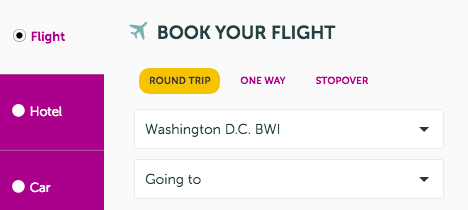 British Airways describes it as "Washington DC, Baltimore."

Baltimore is not Washington DC. Then again, neither is Washington Dulles. So yeah, I don't really know where the line should be drawn.
Do you guys think it's fair for Melbourne Airport to describe itself as Orlando Melbourne International Airport?