Yesterday I wrote about how we were expecting big announcements from British Airways and/or oneworld today. This is because all oneworld CEOs were attending an event in London, and British Airways was also teasing that something big was coming today.
It was oneworld's 20 anniversary and British Airways' 100th anniversary, so you'd think they were announcing something big, but nope.
British Airways releases a new advertisement
The extent of the news from British Airways is that they released a new ad called "British Airways – Made By Britain." It is a very nice ad, but I think many of us were hoping for more announcements.
Oneworld announces… very little
Then as far as the oneworld news goes, the alliance didn't announce very much. Here's how the alliance summarized the "announcement" from today, in their own words:
Digital revolution: Customers flying on connecting flights on oneworld airlines to be able to check-in, obtain boarding passes, track baggage, receive flight updates and pay for additional services through their preferred airline's app or website, progressively from this year.
Even better customer experience: oneworld-branded and managed airport lounges to be rolled out at key airports, offering more space and service.
More member airlines: Royal Air Maroc to join in 2020 and Fiji Airways to be fully implemented as first oneworld connect partner next month, increasing the alliance network to 1,100 destinations in 180 territories, with more oneworld connect partners to be signed.
Easier corporate sales: New process to speed response to multinational corporations.
What we know about oneworld branded lounges
Arguably the most interesting announcement is that oneworld branded and managed airport lounges will be rolled out at key airports. As noted by AusBT, it's expected that the first oneworld lounge location will be announced around the middle of this year.
Both SkyTeam and Star Alliance already operate their own lounges at key airports, while oneworld doesn't.
SkyTeam has lounges in Beijing, Dubai, Hong Kong, London, Sydney, and Vancouver.
Star Alliance has lounges in Buenos Aires, Los Angeles, Nagoya, Paris, Rio de Janeiro, Rome, and Sao Paulo.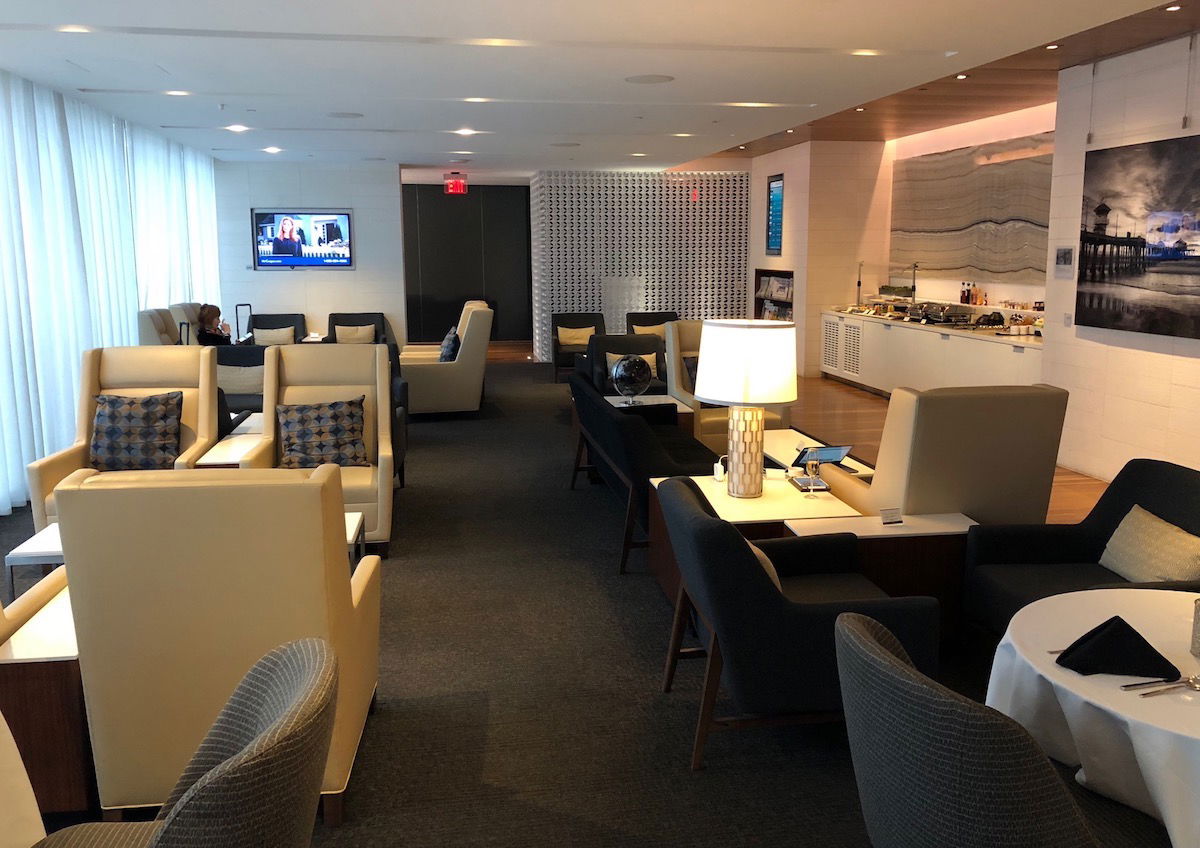 Star Alliance First Class Lounge Los Angeles
You may have noticed that there is the oneworld Lounge LAX, but in reality that's actually run by British Airways, Cathay Pacific, and Qantas, rather than by the alliance as such.
Whether or not an alliance branded lounge is good or bad news probably depends on the airport we're talking about. Will these be as good as a Cathay Pacific Business Class Lounge, for example? Probably not. But they'll likely be better than most oneworld airline lounges you'll find at non-hubs.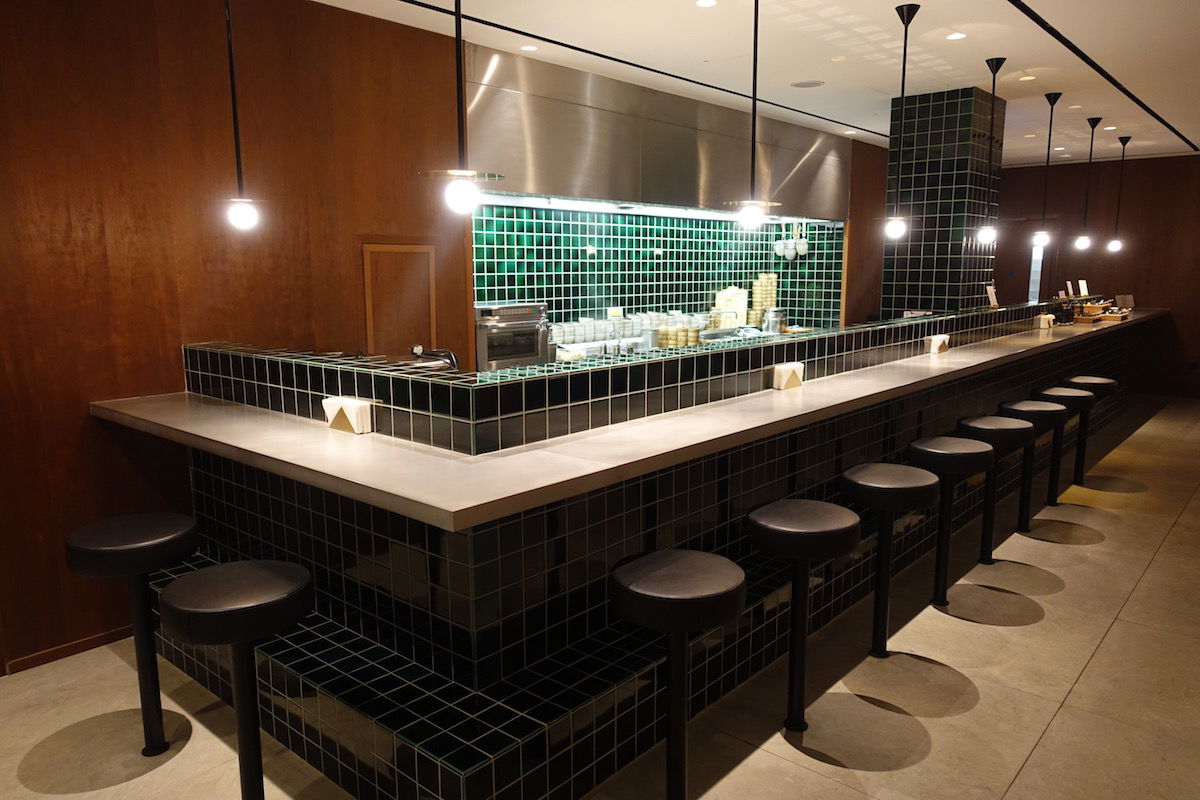 Cathay Pacific Lounge London Heathrow
The intent is that these oneworld lounges will largely open at airports where no oneworld airline has a hub, but there's nonetheless a significant presence from many oneworld airlines.
The alliance sees 15-30 opportunities to open lounges globally, and many of these are driven by terminal developments. Getting empty space at an airport to build a lounge can be challenging, so many of these will likely only open as major global airports open.
Some airports that are named include Sao Paulo, Beijing Daxing, Frankfurt, Paris, New York JFK, and even London Heathrow (update: it was later revealed that Moscow DME would be the first airport for a oneworld lounge).
Oneworld lounges at airports like New York JFK and London Heathrow seem unnecessary:
At JFK a majority of the oneworld presence is in Terminals 7 & 8, where American and British Airways operate their own lounges that are quite good
At LHR a majority of the oneworld presence is in Terminals 3 & 5, and there are already excellent lounges in Terminal 3, while Terminal 5 is all British Airways
Nonetheless I see huge opportunity for this in airports like Frankfurt, where the only oneworld lounges are totally mediocre Japan Airlines and Cathay Pacific ones.
Similarly, at airports like Tokyo Narita you have lounges from American, Cathay Pacific, and Qantas, in addition to the Japan Airlines offerings, which seems unnecessary.
Bottom line
I wouldn't expect to see a big network oneworld lounges pop up anytime soon. We could see one or two lounges within a couple of years, though I imagine it will be several years before the collection of oneworld lounges potentially rivals what's offered by SkyTeam and Star Alliance.
Ultimately I don't view these as a big deal one way or another — these won't be better than some of the best oneworld lounges out there — though at non-hub oneworld airports, they could come in handy.
At what airports would you like to see oneworld branded lounges?