I wanted to share a funny experience I had yesterday while trying to enter the Delta SkyClub at JFK. I took Kenya Airways' inaugural flight from JFK to Nairobi, which operates out of Terminal 4 at JFK.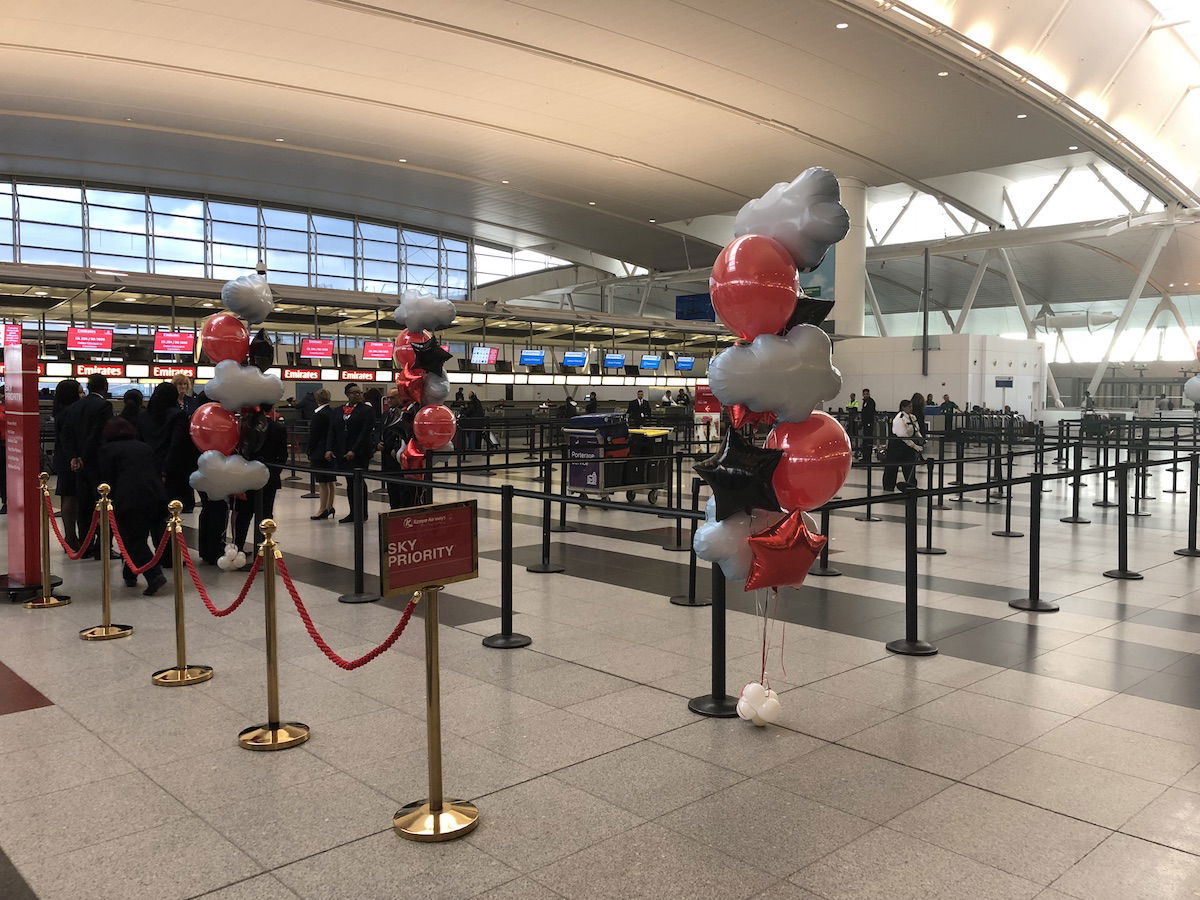 I was the first business class passenger to check-in, and once through security I headed to the Delta SkyClub, which I was told at check-in was the lounge that the airline uses at JFK (which makes sense).
While I have the utmost respect for Delta employees and generally find them to be excellent, I've consistently found that employees don't know what airlines belong to SkyTeam.
That's fair enough in some capacities, but I've even had plenty of people at the SkyMiles award desk not know many partners (which explains a lot about why many of them are so bad at searching award space).
I guess that's not too surprising, since Delta really only cares about their joint venture partners. It's why historically they haven't even offered MQMs on some of their non-JW SkyTeam partners.
Well, I guess you can put Kenya Airways in the category of airlines some people don't know belongs to SkyTeam.
I entered the SkyClub and presented my boarding pass, and the conversation went something like this:
Agent: "You're at the wrong lounge, Kenya Airways doesn't get access to this lounge."
Me: "I was told at check-in that Kenya Airways uses the Delta SkyClub."
Agent: "No, maybe it's another lounge, but they don't use us."
Me: "But they're in SkyTeam and I'm in business class and Elite Plus, so don't I get access even if this wasn't the designated lounge?"
Agent: "Kenya Airways isn't in SkyTeam, no sir."
Me: "I promise I'm not trying to be argumentative, but they are. They're just starting flights from here today, so you're about to have a lot more people show up with Kenya Airways boarding passes."
Agent: "Sorry sir, but they're not. You should go talk to someone from Kenya Airways and they can tell you which lounge they use."
Me: "But they're in SkyTeam and they specifically told me to use this lounge."
Agent: "Sir, Kenya Airways is not in SkyTeam."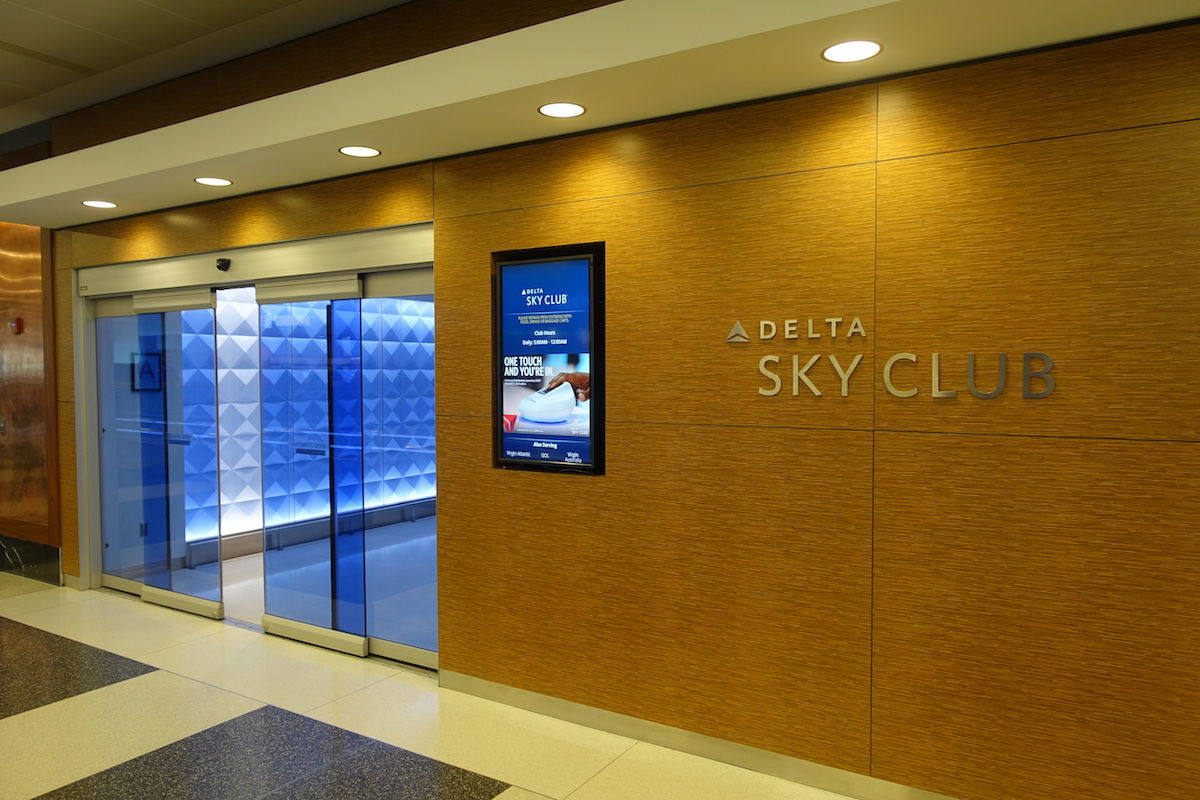 I'd like to point out that this is what my boarding pass looked like: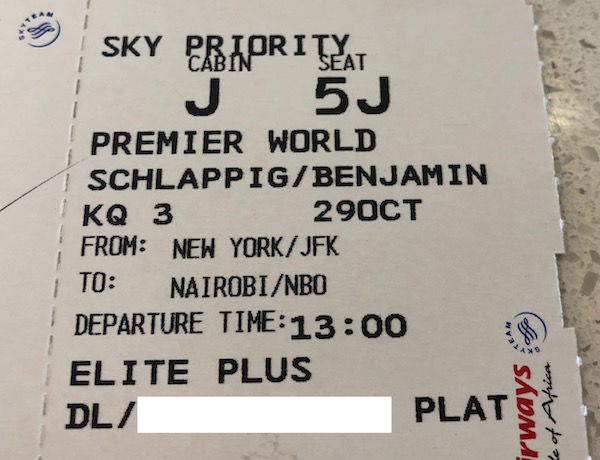 Just the small stub had at least four SkyTeam "elements" to it — Sky Priority, my Delta frequent flyer number, Elite Plus, oh, and the SkyTeam logo.
So I'm not sure if she thought that Kenya Airways was running some sort of a scam where they were faking being in SkyTeam (if they were going to fake it, you'd think would have at least done Star Alliance or oneworld), or…
I pulled up SkyTeam.com, and showed her Kenya Airways listed there. At this point she looked at her computer again and said "Kenya Blue is listed there, look at that" (I'm guessing it showed that way because Kenya Airways uses Flying Blue as their frequent flyer program).
She said "thanks to being persistent, I learned something new today." So in the end it was actually a positive interaction, because most lounge agents think they know all the rules and get angry if you question them (in fairness, I would guess that in 99% of cases where people argue over lounge access, they don't actually have access).
At another airline I'm sure I would have had the cops called on me at this point. So kudos to her for acknowledging her misunderstanding and even thanking me for being persistent — it's not often that happens!