There's no denying that it's tough to do anything nowadays without offending people. Sometimes people are just being ridiculous, like the self-proclaimed social justice warrior who insisted a Lyft driver remove his dashboard doll because it offended her.
Sometimes people have valid points and an apology is due, like when Korean Air launched flights to Nairobi, inviting people to experience "the indigenous people full of primitive energy." It pays to get a translator!
Similarly, people weren't all too pleased when one of Air China's inflight magazines suggested avoiding London neighborhoods populated mostly by Indians, Pakistanis, and black people. Oh, and females should also never travel alone.
While not on the same level as the above, Oman Air has just issued a statement regarding their inflight maps, which they've disabled for the time being due to something "disturbing."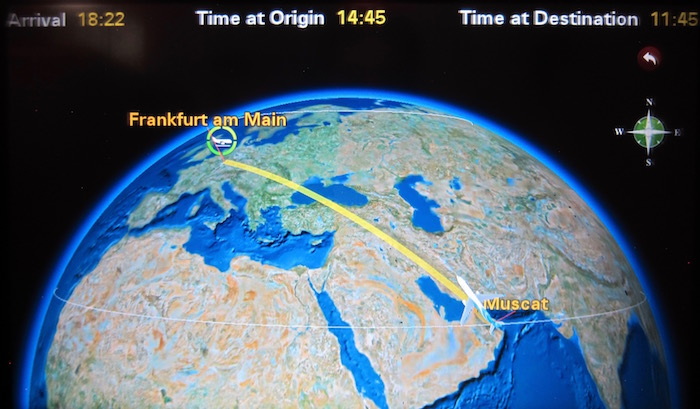 What could be disturbing about an inflight map, you ask? Well, Oman Air is leasing 787s from Kenya Airways, and they have Panasonic inflight entertainment systems, which are different than the ones they have on other planes.
The problem is that this system refers to the body of water in the region as the "Persian Gulf" rather than the "Arabian Gulf." So until they can get that fixed, they've advised crews to disable the maps so that passengers won't be offended.
Here's Oman Air's full statement:
Statement on our in-flight maps system#OmanAir pic.twitter.com/8XEVPzshTH

— Oman Air (@omanair) September 24, 2016
Now, of course there's a longstanding dispute about whether it should be called the Persian Gulf or Arabian Gulf, and naturally Oman is on #TeamArabianGulf.
But is it really worth deactivating the inflight map over this?