As Nick first wrote about last August, Delta and Virgin Atlantic have teamed up to open a bar at The O2, which is one of the major entertainment venues in London.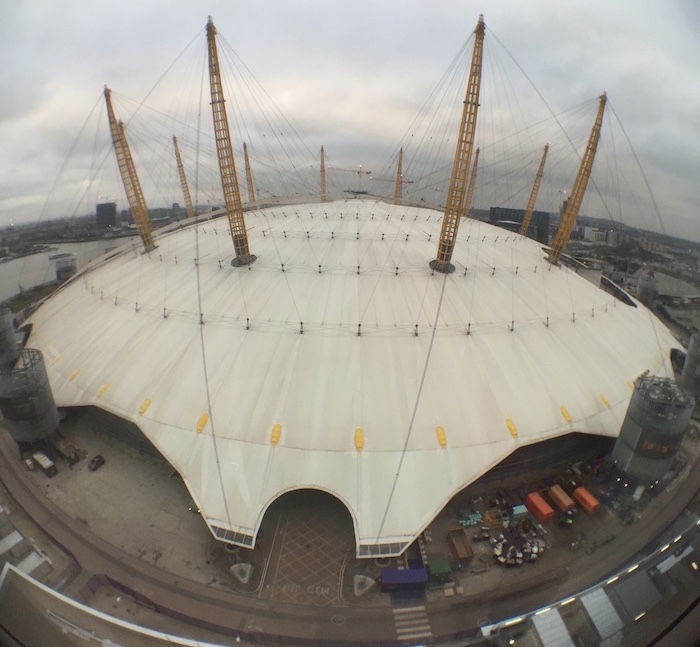 The O2 London exterior
The bar & lounge is called "NY-LON," which makes perfect sense given the number of flights Delta and Virgin Atlantic operate between New York and London.
It's not often people think to themselves "geee, I really wish I could go to a bar which makes me feel like I'm at an airport," but this is an exception. 😉
Here's how NY-LON is described:
NY-LON Lounge Bar is open to everyone from 4pm until late, Tuesday til Sunday.

NY-LON offers the truly unique combination of a relaxing, uplifting environment and first class service.

It's a combination made possible by the partnership between Virgin Atlantic and Delta Air Lines. It's inspired by the transatlantic connection of two great world cities, New York and London.

Enjoy international service and style, all in one place at The O2.
I originally had the chance to visit NY-LON last September prior to a One Direction concert, though unfortunately we were restricted to a single room, and weren't able to roam around the lounge. That's because they were filming The X Factor inside NY-LON, so we could only stay in their meeting room (which was gorgeous nonetheless).
Last night I attended an Adele concert at The O2 (which I redeemed Starpoints for), and prior to that we decided to go to NY-LON for some drinks.
As I explained last time, NY-LON is located inside The O2 entertainment zone, which has a variety of restaurants and shops. It's open even when there's no event, though obviously tends to get busiest before and after major events.
The entrance to NY-LON is pretty flashy, with both Delta and Virgin Atlantic branding. The entrance is located up a level of stairs.

NY-LON entrance
Stupidly I didn't make a reservation, and they were booked out, though we did manage to get a couple of seats at the bar. If you plan on visiting before or after a major event, I'd highly recommend making a reservation.
It's such a cool space, though, and feels just like a Virgin Atlantic Clubhouse.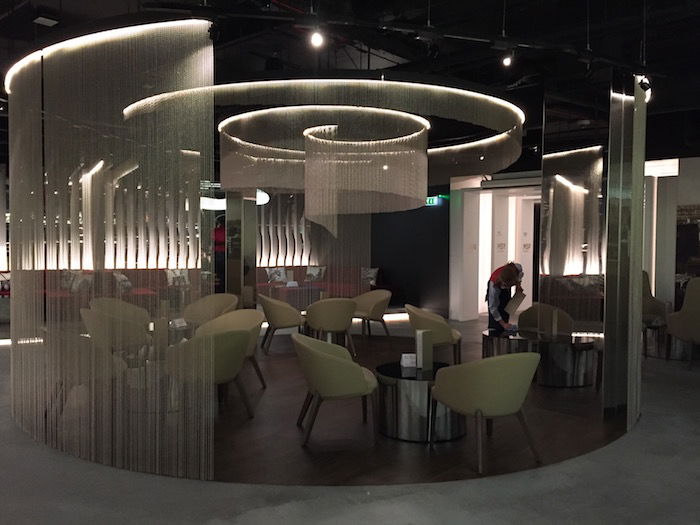 NY-LON Lounge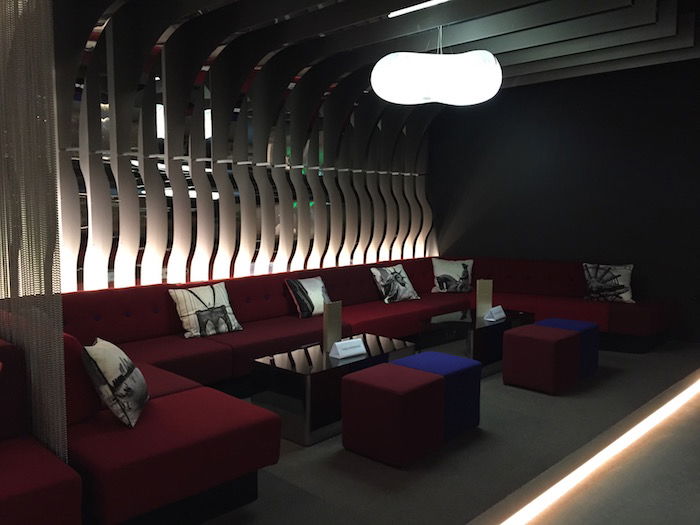 NY-LON Lounge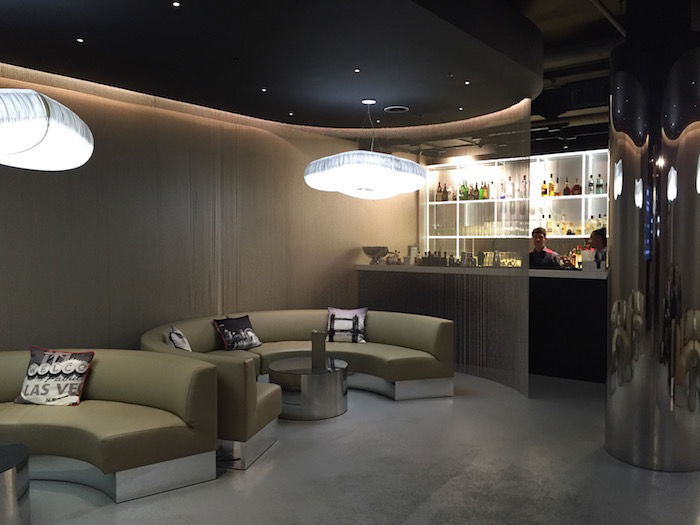 NY-LON Lounge
The hallway between the two parts of the lounge has airport codes on the walls, including the major US airports which Virgin Atlantic flies to, as well as some smaller US airports which Delta serves.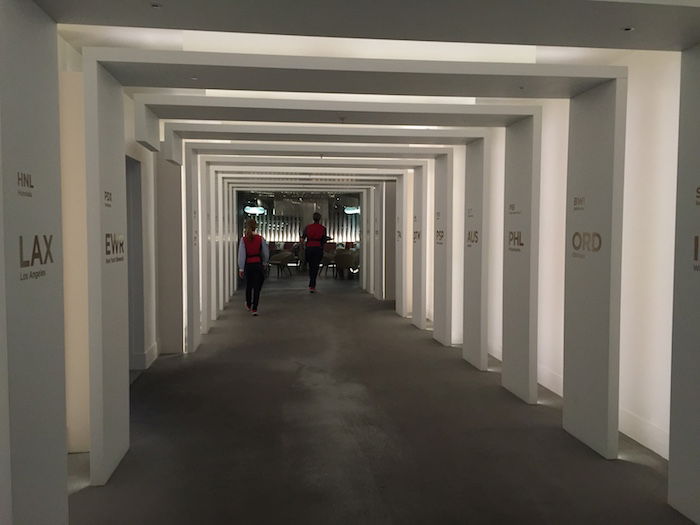 NY-LON hallway
The bar reminded me a lot of a Virgin Atlantic Clubhouse as well, and the cocktail list was even almost identical.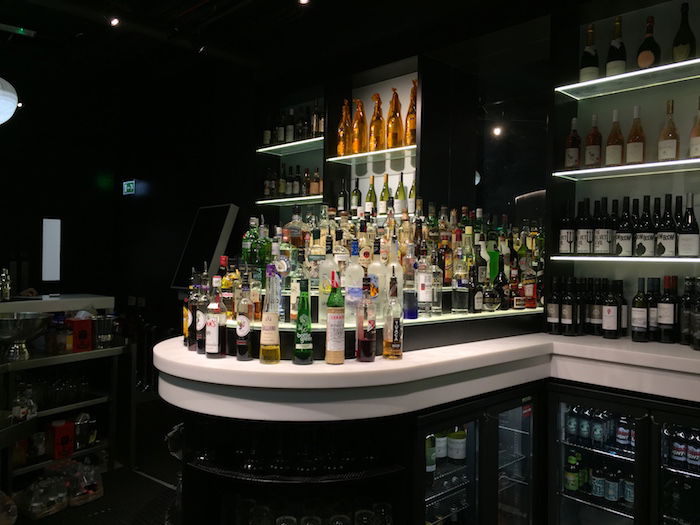 NY-LON Bar
For what it's worth, you can find the drink menu for NY-LON here. Below are the NY-LON signature cocktails, which should look similar to what's on offer in the Virgin Atlantic Clubhouses: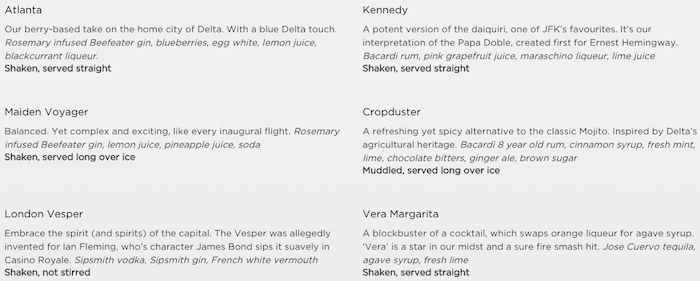 I had a bramble, which is my favorite Clubhouse drink, and it was just as good here.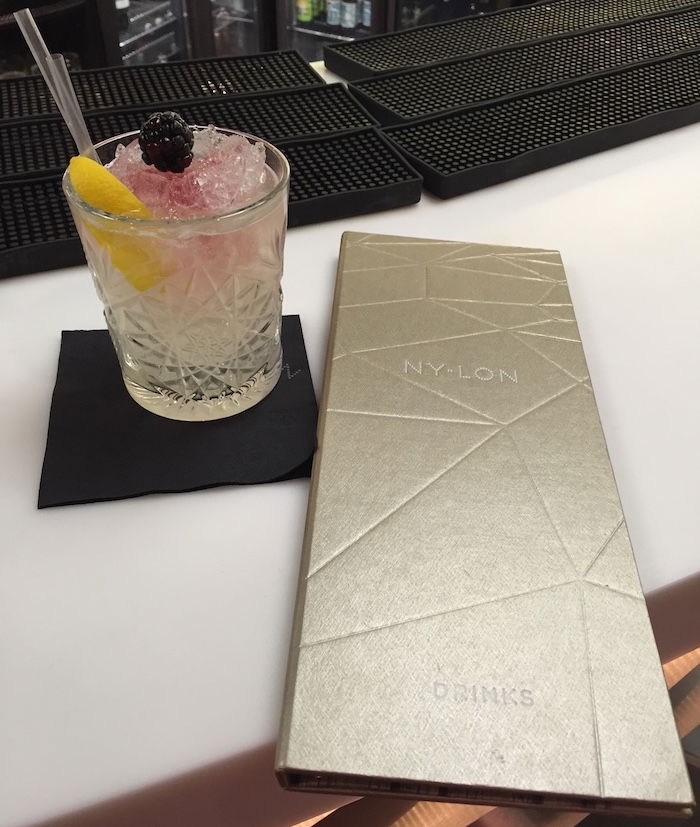 NY-LON Bramble drink
I then had a Revival, which is essentially an espresso martini.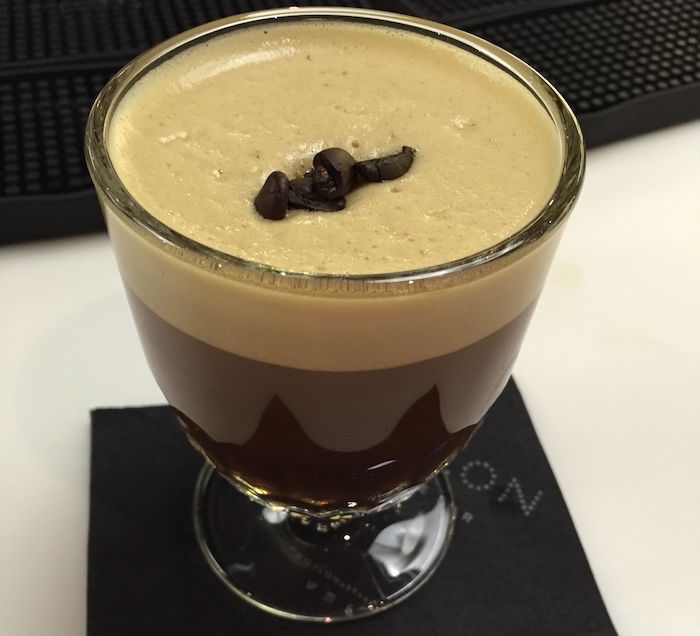 NY-LON Revival drink
Drinks weren't cheap, though I didn't think they were unreasonably priced either. For example, most cocktails were ~£10-12, which is about what I'd expect in London. We spent about an hour at the bar, and it really started to fill up as the start of the show approached.
NY-LON at The O2 bottom line
The way The O2 is designed is interesting, as they're trying to turn the entire area into an entertainment destination. For example, there are restaurants at The O2 which are open daily regardless of whether or not there's a show, which seems a bit puzzling to me.
Since The O2 is a ways from Central London, I can't imagine ever venturing to The O2 just to visit NY-LON. That being said, if I were attending an event at The O2 anyway (which I'm sure I'll do again), it's absolutely worth visiting NY-LON. It's a brilliant concept, and Delta and Virgin Atlantic did a remarkable job making this place feel like a Clubhouse.
Of course I'd much rather be at the actual Clubhouse, where all food and drinks are complimentary, and you can even get a complimentary spa treatment. 😉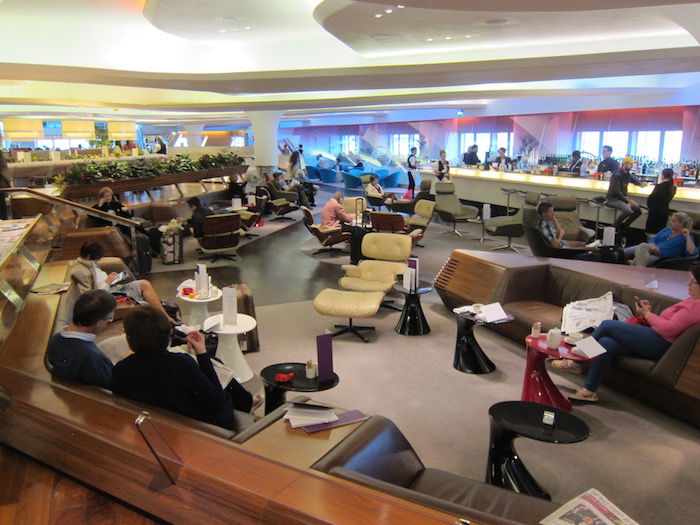 Virgin Atlantic Clubhouse London Heathrow
What do you think of NY-LON — would you ever consider visiting it?