Norwegian has been expanding nicely lately, and clearly has the major global carriers worried, given that both British Airways and Lufthansa are interested in acquiring them.
While they have a fleet of Boeing 787s that they use for longhaul flights, one of the other interesting things they've done is add Boeing 737 MAX transatlantic flights to secondary transatlantic markets. For example, we've seen them operate flights from Hartford, Providence, and Stewart. It looks like this concept is now expanding to Canada.
Norwegian will be launching daily nonstop flights between Dublin and Toronto Hamilton Airport as of March 31, 2019. Hamilton is nearly 100km from Toronto, so it's about a 90 minute drive.
This new flight will operate with the following schedule:
Dublin to Hamilton departing 2:40PM arriving 5:25PM
Hamilton to Toronto departing 7:45PM arriving 7:30AM (+1 day)
The airline will use 189 seat Boeing 737 MAX 8 aircraft for the service, with the flights being blocked at 7hr45min westbound and 6hr45min eastbound. Fares start at 189EUR one-way, and roundtrip fares start at 368EUR (~427USD).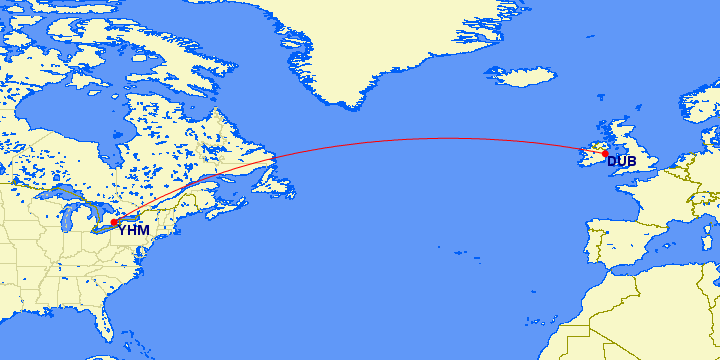 Norwegian is trying some innovative things, and I think many of their 787 services have given traditional network carriers good competition. For example, Norwegian has been able to drive down fares even further in saturated markets, like New York to Paris and Los Angeles to London, for example.
But these 737 MAX flights are a different story. They're flying to secondary markets. This would be great for someone who lives in Hamilton, for example, given that there's not otherwise transatlantic service. However, they're targeting greater Toronto, and I'm not convinced these fares are low enough to warrant the inconvenience for most travelers.
Transatlantic fares on network carriers are cheap at the moment, so is there still room for this type of service?
For example, I see a roundtrip Air Canada ticket from Toronto to Dublin for 500USD (and this is Air Canada mainline, not Rouge).

Meanwhile the cheapest ticket on Norwegian for the same dates is over 510USD, so it's more expensive, and includes almost nothing (no bags, food, drinks, etc.).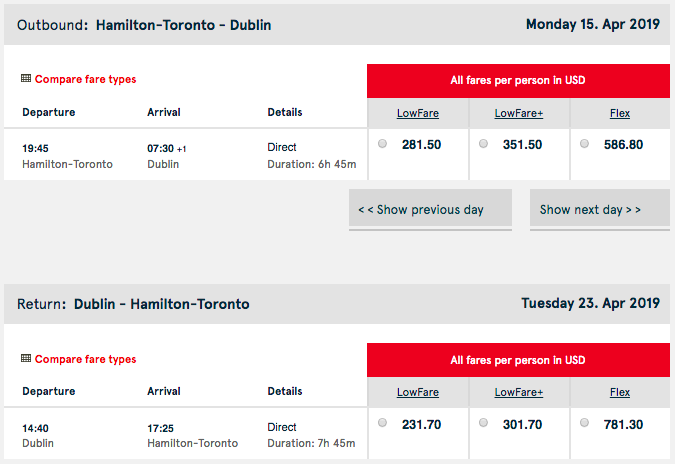 I commend Norwegian for their creativity, and for trying new things. They've added transatlantic service in a unique way. The problem is that based on what I've heard their load factors aren't great, and in several cases we've seen Norwegian cut routes. Admittedly there's going to be some trial and error involved here no matter what, so they should hardly be criticized for that. But I do still question the overall strategy here.
Norwegian continues to lose money, though their primary focus is on market share rather than profitability, because they know that's what will scare their competitors, and make them a more attractive acquisition target. Or something.
What do you make of Norwegian's Boeing 737 MAX transatlantic expansion strategy?