Virgin Atlantic's Flying Club frequent flyer program has just introduced a useful new feature, which I wish we'd see more airlines offer.
Virgin Atlantic's award calendar search feature
It's always great when airlines make it easy to search and book award space, and that's exactly what Virgin Atlantic has done with its new tool. Virgin Atlantic has overhauled the way that it displays award seat availability, and I'd consider this to be a genuine improvement.
Effective immediately you can use a tool known as the Reward Flight Checker, which provides a clear, accurate overview of all reward seats available by destination. This provides a daily view of seats for each calendar month, split across all three cabins. It also shows all Virgin Atlantic and Delta award availability to and from the UK.
To start, you'll just want to select the airline you want to fly, where you want to travel from and to, and which month you first want to search.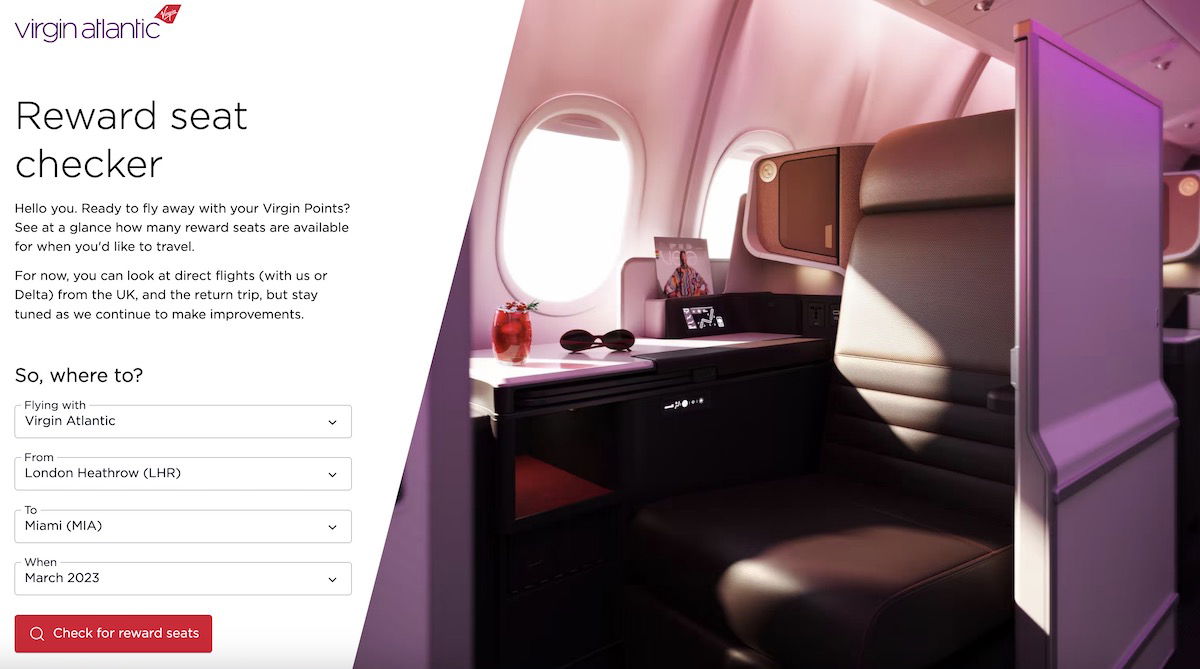 The next page will show you how many award seats are available in each cabin on each day. You can then also easily navigate to the month before or after, so you could see award seats for the entire schedule in a matter of seconds.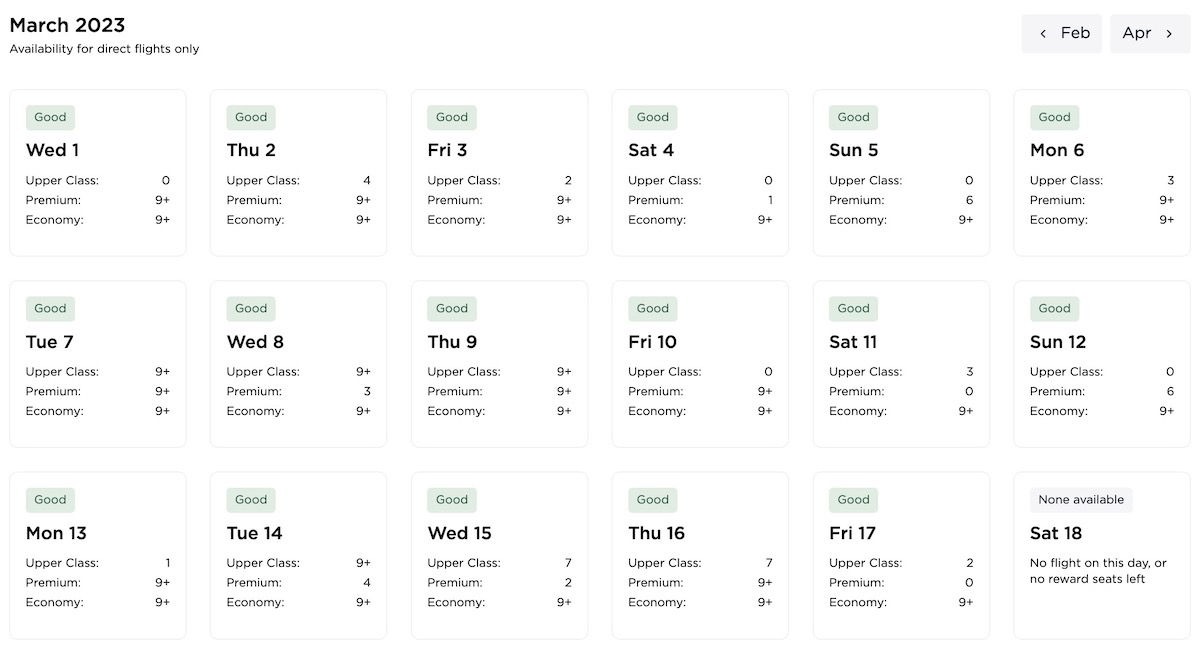 Once customers have chosen their reward seats, they'll need to navigate back to the current search feature to actually book their ticket. So nothing is being taken away here, as you can still search and book award availability as before.
This really is one of the most well executed award search features I've ever seen from an airline. While some airlines have award calendars, you'll almost never see a calendar that shows availability in multiple cabins, and also shows you exactly how many seats are available.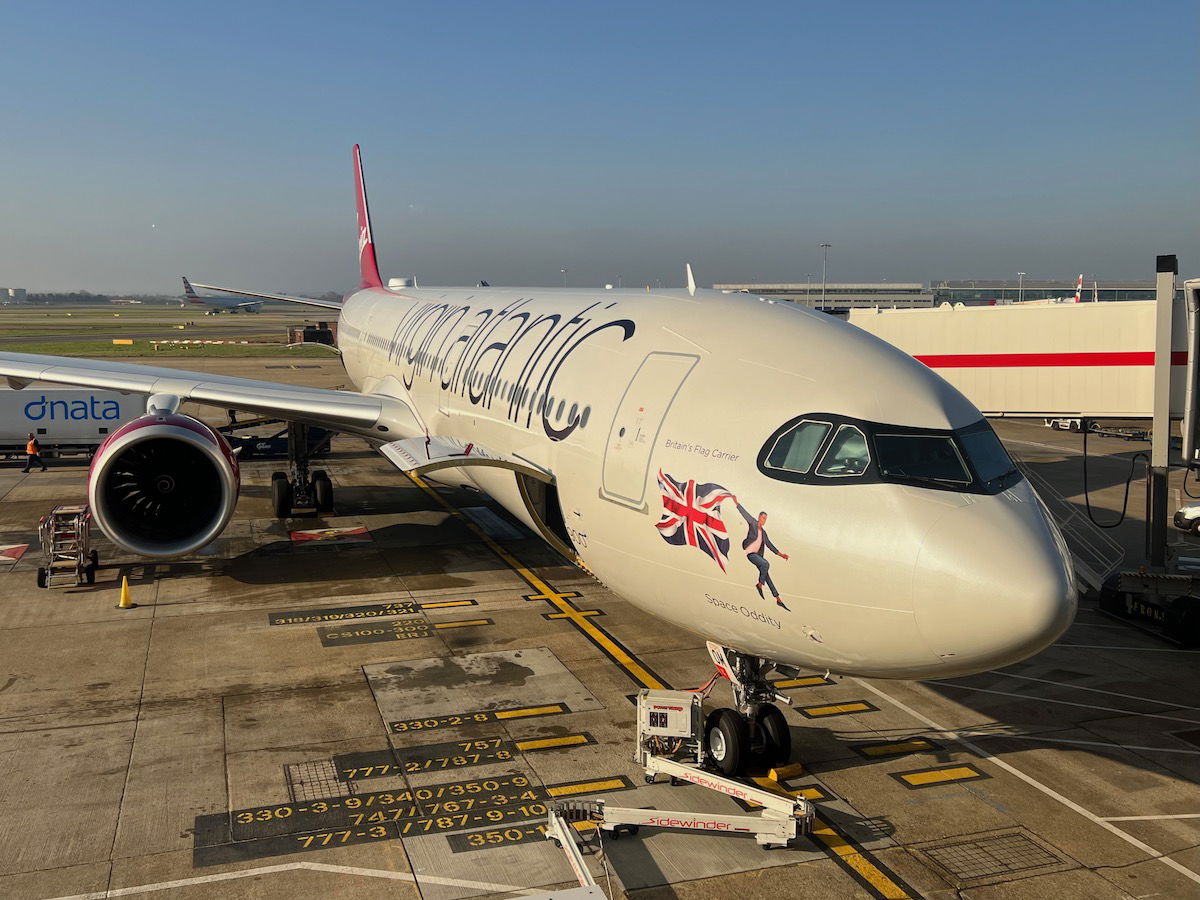 This pairs nicely with Virgin Atlantic's award seat guarantee
One of the awesome things about Virgin Atlantic Flying Club is that the program guarantees a minimum number of award seats on each flight as soon as the schedule opens:
There are at least two Upper Class (business class) award seats
There are at least two Premium (premium economy) award seats
There are at least eight economy award seats
This is a valuable feature, given how many airlines don't open any award space when the schedule opens. Then again, the catch is that Virgin Atlantic has hefty carrier imposed surcharges on award tickets, so you're going to be paying more than just points for these tickets…
Bottom line
Virgin Atlantic has rolled out a new Reward Seat Checker feature, whereby you can easily see all the award seats available in all cabins to a destination for a month at a time. I can't think of any other airline that has such an easy to use award search, so huge kudos to Virgin Atlantic on this initiative.
What do you make of the Virgin Atlantic Reward Seat Checker?