The pandemic has caused airlines to rethink route planning, based on travel restrictions and the lack of business demand. We've seen airlines try all kinds of new routes, so here's an example of that from Virgin Atlantic.
Virgin Atlantic's Caribbean expansion
Virgin Atlantic has announced four new routes, two of which are out of an all new airport for the airline. Specifically, Virgin Atlantic will launch the following four routes in the coming months:
Edinburgh (EDI) to Barbados (BGI) 2x weekly with Airbus A330s; flights launch December 2021
Edinburgh (EDI) to Orlando (MCO) 2x weekly with Airbus A330s; flights launch April 2022
Manchester (MAN) to Montego Bay (MBJ) 3x weekly with Airbus A330s; flights launch November 2021
London (LHR) to St. Lucia (UVF) 3x weekly with Airbus A330s; flight launch December 2021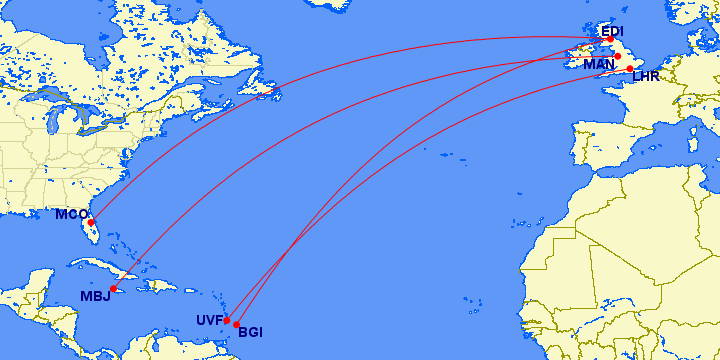 What I find most interesting here is the new flights out of Edinburgh, Scotland. Historically Virgin Atlantic has primarily operated out of London and Manchester, though the airline has also operated seasonally out of Belfast and Glasgow, with a limited schedule. This is the first time that Virgin Atlantic will operate long haul flights out of Edinburgh, though.
As you can see, Virgin Atlantic is starting slow, though, with just 2x weekly flights out of Edinburgh this winter. In terms of logistics, my guess is that the planes and crews used for the Edinburgh flights will just be part of a larger rotation in Barbados.
Virgin Atlantic's Barbados flights out of both London and Manchester are operated by A330s, so I'd guess both planes and crews will fly something like London or Manchester to Barbados to Edinburgh to Barbados to London or Manchester.
That seems much more efficient than having a dedicated plane in Edinburgh for just twice weekly flights, or having to deadhead crews there.
Could Virgin Atlantic's Edinburgh base last?
As Virgin Atlantic is rebuilding its route network, there's understandably a focus on the Caribbean:
With that in mind, the Edinburgh route additions make a lot of sense. I'm curious to see if Virgin Atlantic expanding to Edinburgh is a temporary addition while there aren't many other great options for the airline, or if this kind of service can last. Virgin Atlantic doesn't exactly have a huge fleet, so the airline has to work harder than some others to prioritize the most profitable long haul routes.
Edinburgh has historically had some service from all of the "big three" carriers in the United States, so it'll be cool to watch how this evolves. Could Virgin Atlantic also eventually have a bigger presence there, or would that come at the expense of too much service in London and Manchester?
The only time that Virgin Atlantic has ever flown to Edinburgh is with its "Little Red" subsidiary back in the day. Between 2013 and 2015 Virgin Atlantic operated A320s on some regional routes in order to provide feed for the long haul network. That didn't last very long, unfortunately.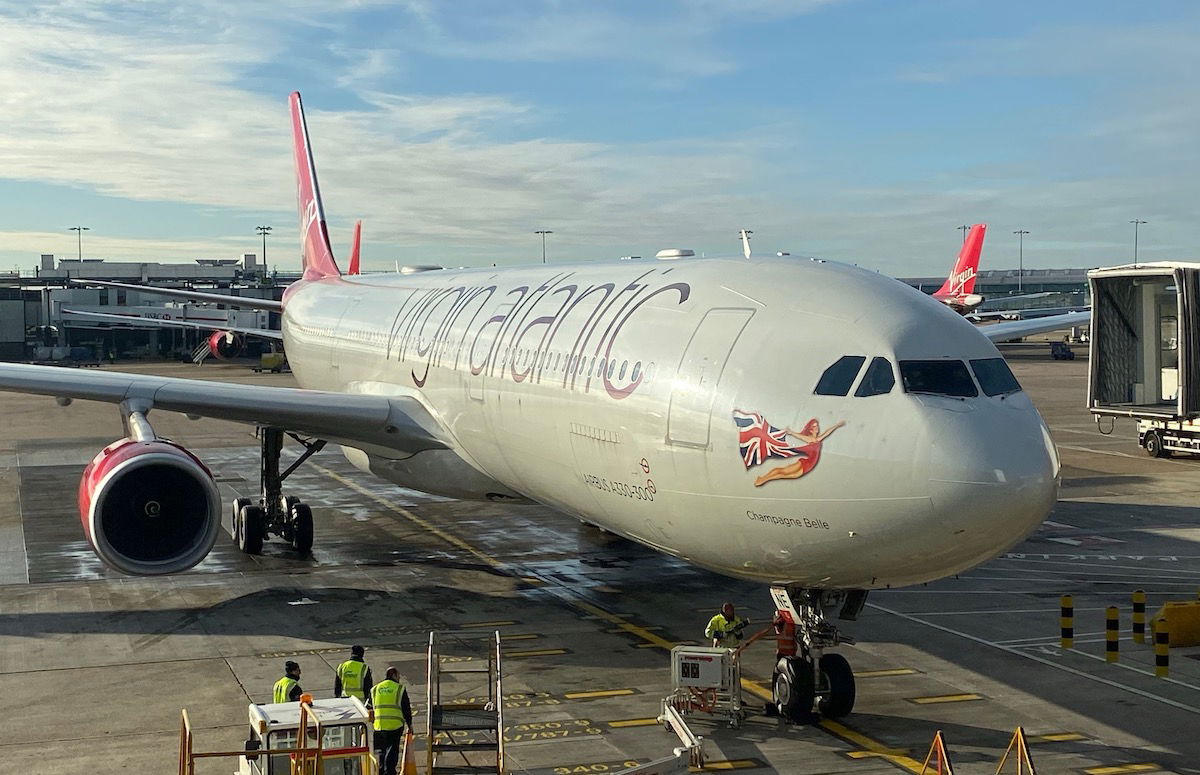 Bottom line
Virgin Atlantic has announced four new routes, with a focus on the Caribbean. What I find most interesting about this new service is Virgin Atlantic adding operations out of Edinburgh, which is an all new city for the airline. It's awesome to see Virgin Atlantic thinking beyond London and Manchester. Only time will tell how this plays out.
What do you make of Virgin Atlantic's new Edinburgh service?