Should foreign airlines operating to the United States be banned from using Russian airspace? That's exactly what US airlines are currently lobbying for. Is this a reasonable request, or does it cross the line?
US considers Russian airspace ban for foreign airlines
When Russia invaded Ukraine, dozens of countries closed their airspace to Russian airlines. Russia made these bans reciprocal, restricting many foreign airlines from using Russian airspace. This means that US airlines can't use Russian airspace. This presents a major challenge for flights to China, India, etc., which now largely require significant detours.
The ban on Russian airspace doesn't apply to all flights to and from the United States, but rather applies to flights operated by US airlines, as well as flights operated by foreign airlines that US airlines codeshare on. Airlines from China, India, Qatar, Saudi Arabia, the United Arab Emirates, etc., can all fly to the United States via Russian airspace.
US airlines are now lobbying to get these airlines banned from Russian airspace, requiring that they take the same routes that US airlines do. The logic is that this puts US airlines at an unfair disadvantage, both in terms of costs and passenger demand.
For example, Air India can operate a flight from Delhi to New York a couple of hours faster than American and United can, while Air India can operate a flight from Bangalore to San Francisco, while United can't, due to the distance a plane would have to fly while avoiding Russian airspace
In a bipartisan letter sent to the Biden administration in late February, Senator Robert Menendez (a Democrat) and Senator James Risch (a Republican) urged the government to ensure that no commercial airlines overfly a Russian territory when arriving or departing from a US airport. As you'd expect, this is being supported by US airlines through their Airlines for America lobbying group. Airlines for America estimates that this is causing US airlines to lose $2 billion in market share annually.
The justification for this seems to be three-fold (to be clear, I'm not necessarily agreeing with this, but am just sharing the claim):
It's dangerous for Americans to be flying over Russian airspace
It could allow US airlines to be more competitive
It could further cut off funding for the Russian government
The White House is now allegedly considering imposing such a restriction, but nothing has been finalized yet.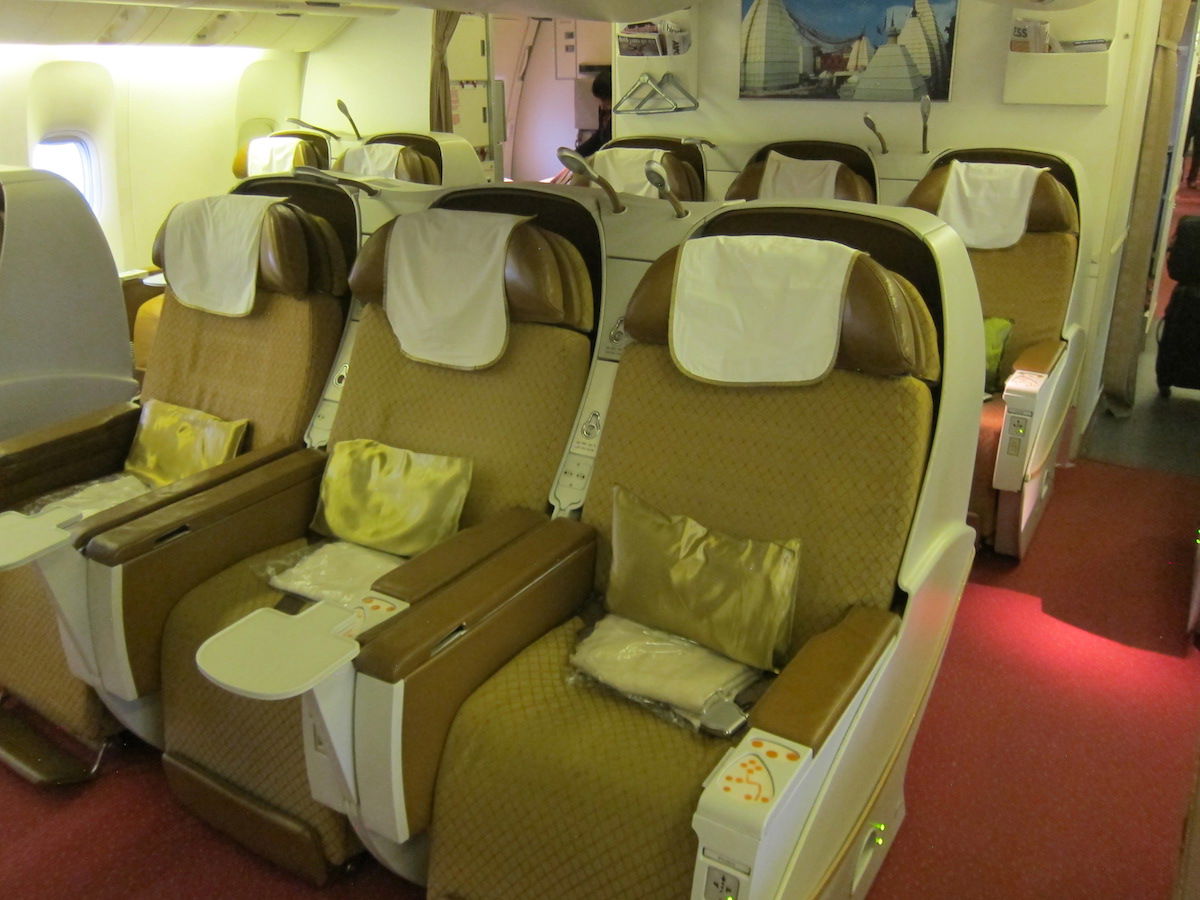 Should the US restrict foreign airlines in this way?
Look, I'm absolutely no fan of Russia, and am supportive of the US banning Russian airlines from its airspace (and the predictable reciprocal action that was taken by Russia). But essentially dictating how foreign airlines have to fly to the US seems a bit excessive, if you ask me.
I don't even think the logic adds up, since it's all over the place. Is this about safety, is this about being able to compete, or is it about punishing Russia?
On the safety front, the following is argued in the letter:
"The risk to Americans flying over Russian airspace is real, as demonstrated by Russian-backed separatists that shot down a Malaysian Airlines flight, killing all 298 passengers on board, or the government of Belarus, using as a pretense a false-bomb alert, ordered a Ryanair flight over its territory to land so that it could seize and detain a particular passenger."
That's totally fair, but if this was such a serious concern, then why didn't the US maintain a Russian airspace ban for US airlines following those incidents?
When it comes to being able to compete, isn't that also a convenient argument for US airlines to make? US airlines have a history of complaining how they can't compete with foreign airlines in self-serving ways. I mean, isn't it a little unfair that US airlines received tens of billions of dollars of taxpayer support during the pandemic, when airlines in some countries didn't receive nearly as much support? If another airline (like EL AL) doesn't have access to certain airspace, should US airlines operate more circuitous routings, to level the playing field (fortunately this is less of an issue now)?
Then when it comes to the concept of punishing Russia, this hardly seems like the biggest infringement from a foreign country? I mean, China is allegedly sending weapons and armor to Russia, so I think the ATC fees that China is paying Russia hardly compares to that.
Of course all of this also ignores the environmental impact of these very long routes. US airlines constantly talk about their climate commitments, but now want foreign airlines to add a couple of hours of flying time to some routes, just so that they don't have an advantage.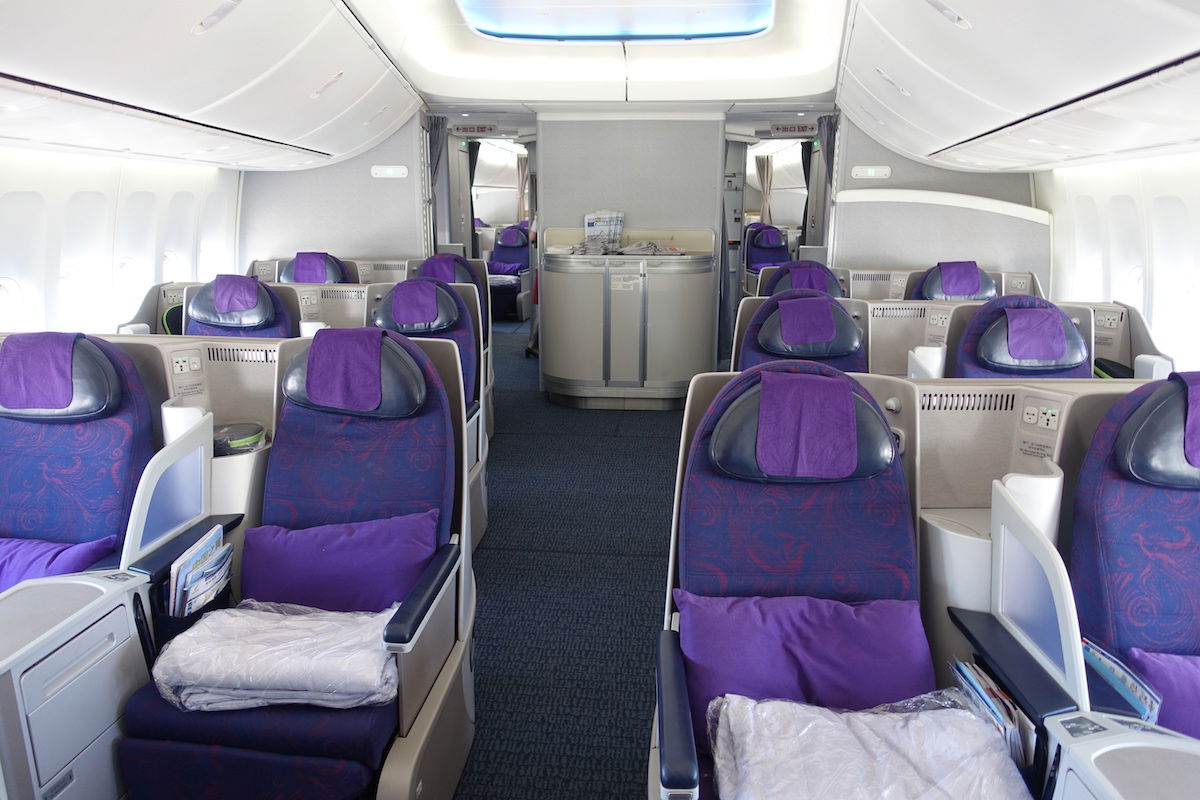 Bottom line
US airlines are campaigning to have foreign airlines banned from using Russian airspace when flying to and from the United States. Currently airlines like Air China, Air India, Emirates, etc., have quite a competitive advantage when it comes to being able to operate routes more efficiently.
The logic for this proposed ban seems to be all over the place. It's about security, but it's also about this being unfair to US airlines. Personally I think this ban goes a bit far, but that's just me…
What do you think — should the US ban foreign airlines from using Russian airspace while flying to & from the US?