Earlier I wrote about how an Israeli journalist and news anchor made some pretty shocking claims regarding how a United Airlines employee treated her during a flight departing Israel. There's an update, as the fellow passenger she was seemingly accusing of bad behavior has spoken out. It's not often we get both sides of the story in this way, so this is quite interesting.
Woman claims United shames her into moving seats for men
This incident happened on Tuesday, August 15, 2023, and involves United Airlines flight UA85 from Tel Aviv (TLV) to Newark (EWR). The flight was operated by a Boeing 787-10 with the registration code N13018.
Journalist Neria Kraus posted the following to social media (this is verbatim, using Google Translate):
"Haredim on the flight are now trying to move me from seat to seat. Because I am a woman. United Airlines does not handle this by the way. They tell me that because of the flight you will not leave. shame."

"What a sense of humiliation that the stewardess in charge of United, an Israeli who speaks Hebrew, approaches me and shouts at me that the flight will not take off. And if they do fly, the flight will have to stop in Egypt because of me. Thanks to two amazing Israeli men and women next to me who supported me."
So yeah, according to her, because her seatmates didn't want to sit next to a woman, a United Airlines employee yelled at her and told her that she must move, or else the flight wouldn't depart.
It's not uncommon for some male passengers (particularly on flights to and from Israel) to refuse to sit next to a female passenger for religious reasons. Based on the reports that I've seen, this typically happens a lot more on EL AL than on carriers like United, so I'm a bit surprised to see how the crew reportedly handled this.
To shame a woman for not changing seats, and to shout at her and claim that her unwillingness to switch seats will delay the flight and cause it not to take off, is absurd and beyond basic human dignity. Is that what happened, though? Well, let's look at the claims of other passengers…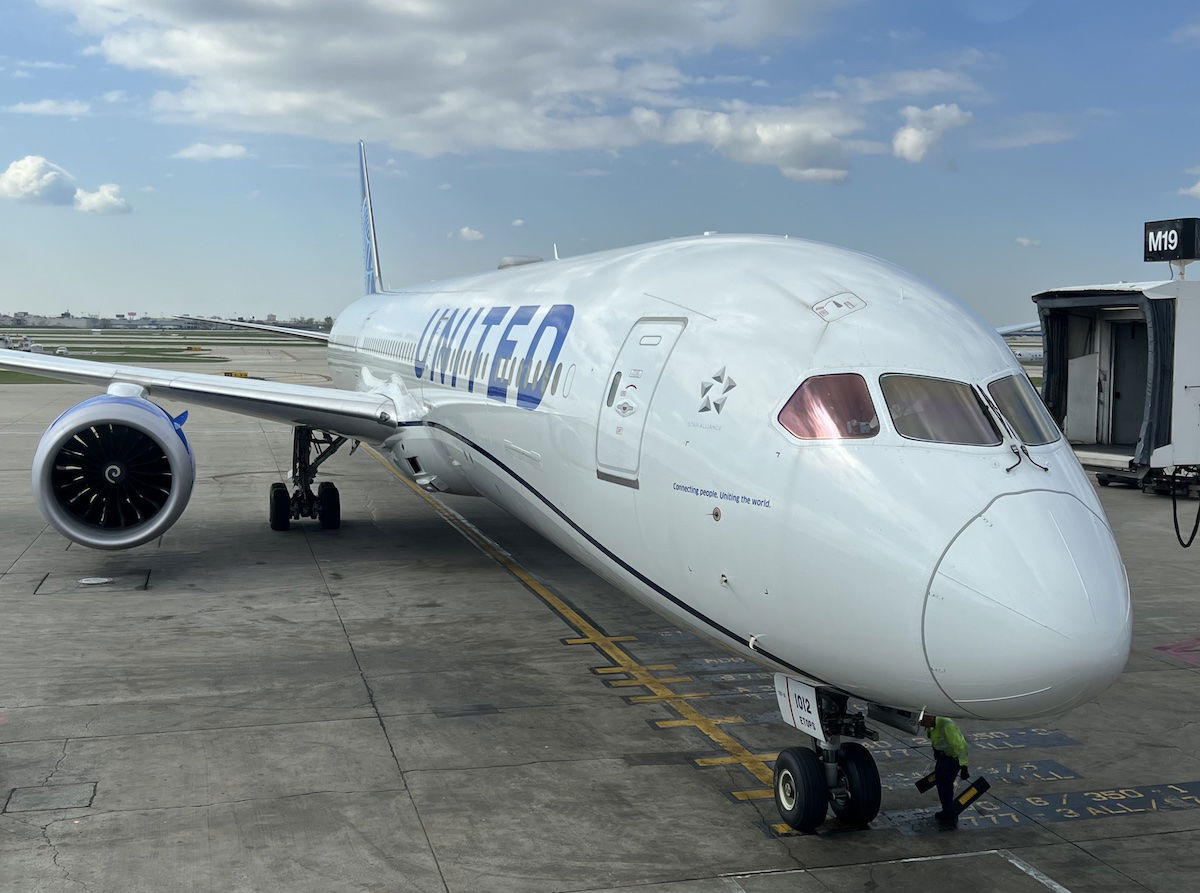 Man claims this story is complete fabrication
The woman posted a picture on social media of the man seated next to her. I didn't think that was cool, regardless of what he did (and it's why I didn't embed the Tweet with the picture in the post). That also made it easy to identify him, which adds a unique wrinkle to this story.
Someone caught up with the guy at Newark Airport when the plane landed, and got his version of events (it would be nice if the guy interviewing him would actually let him speak uninterrupted, rather than constantly talking over him, but that's a different story). According to the man:
In a row of three seats, the woman was sitting in one aisle seat, the man was sitting in the other aisle seat, and his son's friend was sitting in the middle (and his son in the aisle across), and he politely asked if the woman wouldn't mind switching for another aisle seat, so that they could sit together
When he asked that question, he had a baseball cap on, but then he took his cap off, and she saw his yamaka
Once she saw his yamaka, she started repeatedly screaming "discrimination"
He politely told her she didn't have to move, but she kept yelling
When the United flight attendant heard her yelling about "discrimination," she said that if there's a fight they'd cancel the flight
It's good to hear both sides of this story
While we see all kinds of stories of unacceptable passenger behavior, it's rare that we get both sides, since that's kind of the nature of social media. So it's good that in this case we actually got both sides of the story, as it's not often you get a report like this within a short time of when the plane lands.
Goodness, talk about two very conflicting versions of events here:
The woman claims that the crew tried to force her to move to accommodate the preferences of men
The man claims that he just politely asked if she could trade seats with his son, and once she saw his yamaka, she started yelling "discrimination"
The only detail of this event that the two seem to agree on is that a United employee threatened to cancel a flight if there were a problem, and that's something that sounds very characteristic for United. 😉
As we say for most things in life, typically the truth lies somewhere in the middle. Unless more eyewitnesses come forward, it's hard to know for sure which party is telling the truth here. On the one hand, I'd be surprised if a United employee tried to force a woman to move to accommodate men, and then threatened her. On the other hand, I'd be surprised if this woman just started yelling "discrimination" for someone politely asking for a seat swap so they can sit next to their son.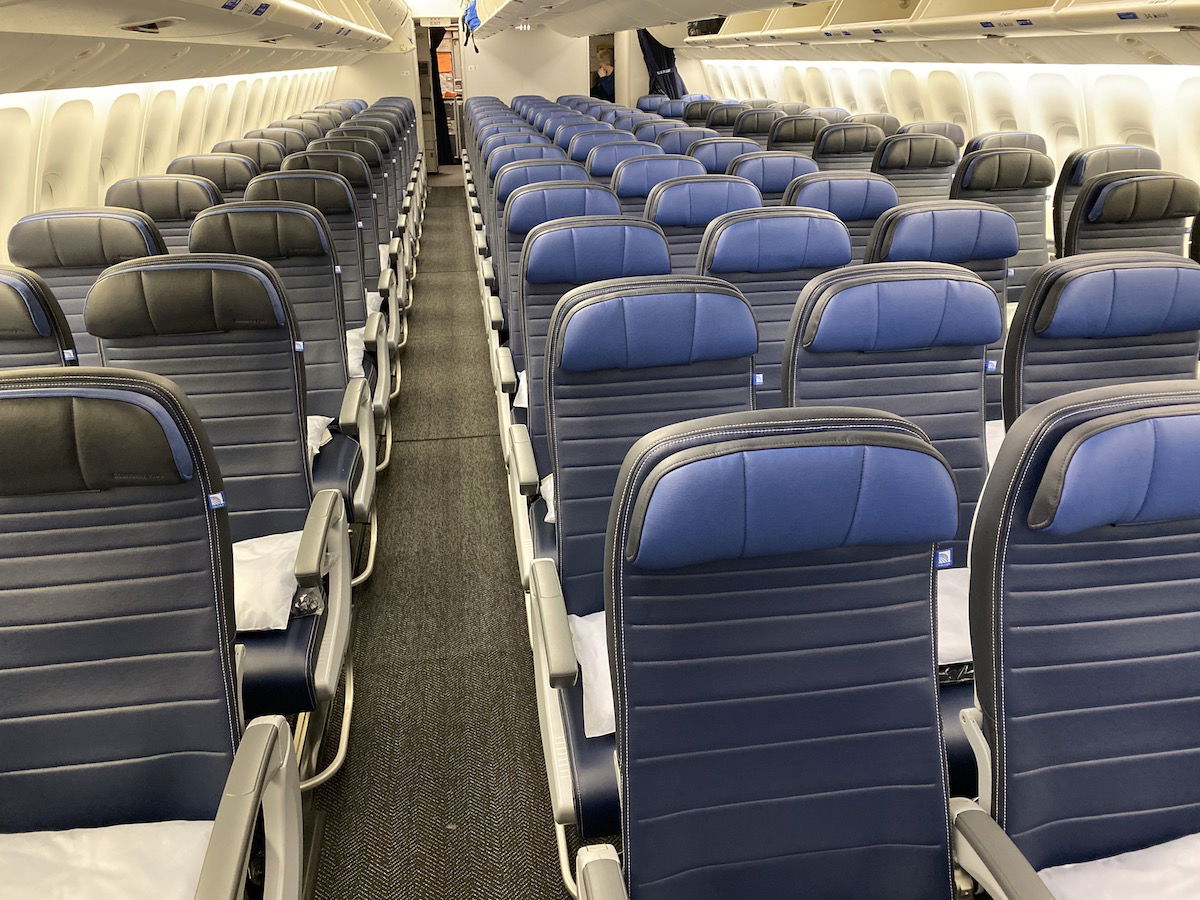 Bottom line
An Israeli woman claims she was asked to change seats with a group of men who weren't comfortable sitting next to a woman. She claims to have refused, but that a United employee then told her that if she wouldn't move, the flight wouldn't depart.
We now also have the other side of the story, which is that a man claims he politely asked this woman to switch seats so he could sit in the same row as his son. Initially she was very nice, but as soon as she saw he was wearing a yamaka, she started yelling "discrimination."