United Airlines' longest flight recently had an emergency that required a diversion to Hawaii…
San Francisco to Singapore flight diverts to Honolulu
On Saturday, September 3, 2022, United Airlines flight UA1 was scheduled to operate from San Francisco (SFO) to Singapore (SIN). The particular flight was operated by a roughly five year old Boeing 787-9 with the registration code N29968. At 8,446 miles, this is currently United's longest route, and it's blocked at 16hr15min.
The flight took off from San Francisco at 11:47PM, a bit behind schedule. It operated as planned for around 5hr20min over the North Pacific. At that point the decision was made to divert to Honolulu Airport (HNL). There aren't many diversion points over the Pacific, and this was the closest major airport, even though it required a 2hr40min detour, and a significant heading change.
The reason? A passenger with a nut allergy was allegedly having a reaction, and required medical assistance. The plane ended up landing in Honolulu at 4:48AM local time, just over eight hours after it departed San Francisco.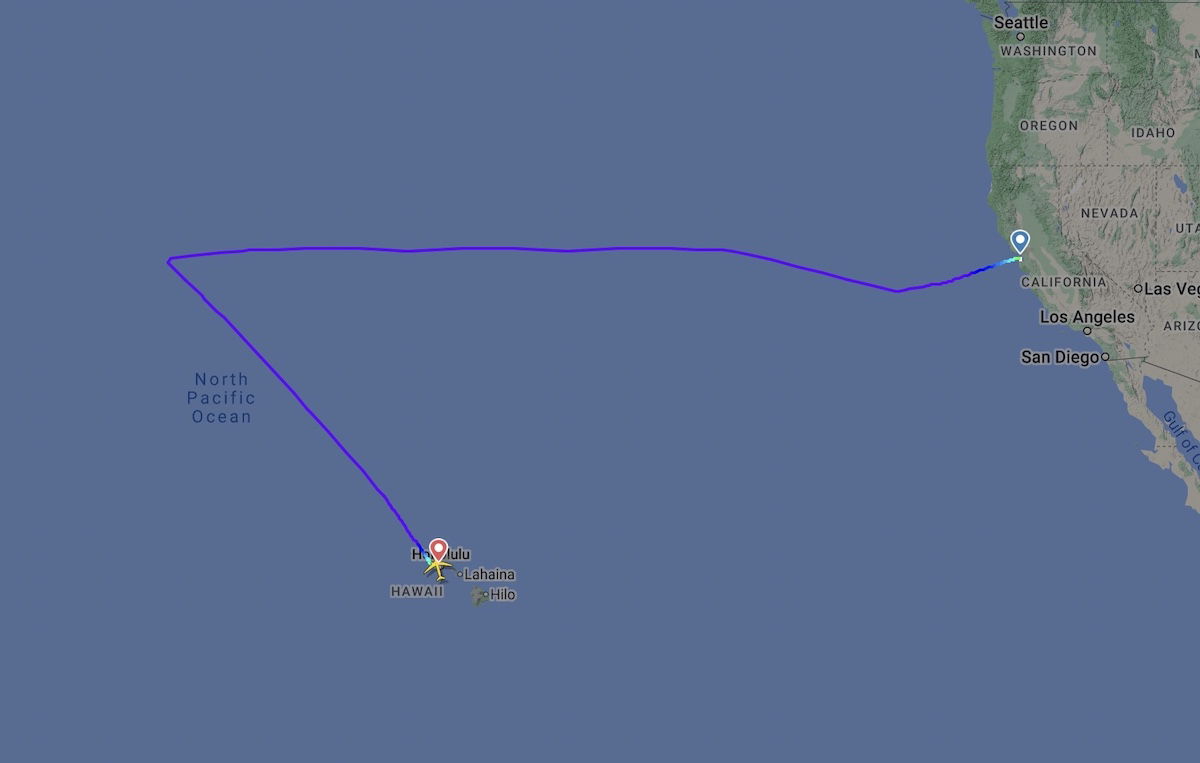 Crew times out, what happens next?
Airline crews (both pilots and flight attendants) have maximum duty days, and can only work so many hours. When the plane landed in Honolulu, the crew had "timed out," meaning they could no longer continue to Singapore.
United instead scheduled a flight for 11PM on Sunday, September 4, 2022, to carry passengers from Honolulu to Singapore. The flight would be operated by the same Boeing 787-9, but with the flight number UA3012. This meant that everyone would be on the ground in Honolulu for around 18 hours, giving the crew plenty of time to rest.
I haven't seen any reports of how United did with securing hotel rooms for all passengers, though I imagine that wasn't easy:
It was Labor Day Weekend, so I imagine lots of people were visiting Hawaii
There aren't exactly a lot of airport hotels near Honolulu Airport, so transport is another logistical challenge
The airline needed hotel rooms for awkward times, as a stay from 5AM until 11PM requires rooms to be available for two nights
Anyway, the flight from Honolulu to Singapore ended up departing at 12:28AM, just under 90 minutes behind schedule. The flight then operated to Singapore in a flight time of 11hr24min, and landed at 5:53AM local time on Tuesday, September 6, 2022. For context, the flight was supposed arrive at 6:15AM the day before, so the flight was just under 24 hours delayed.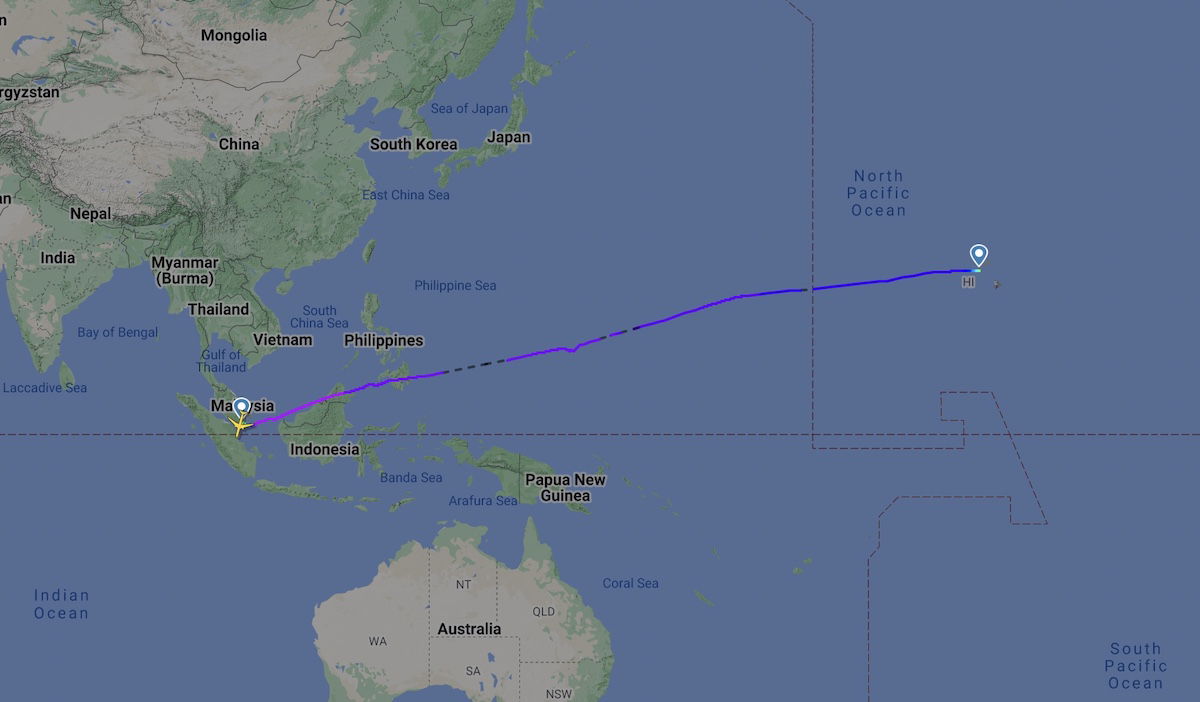 Allergies on airplanes are complicated
Some people obviously have severe nut allergies, and airlines do surprisingly little to accommodate this. While United doesn't serve pre-packaged peanuts, the airline does have mixed nuts in business class, and doesn't generally make any accommodations if someone reports having an allergy. Here's United's policy for customers with food allergies:
Due to the presence of food allergens in the processing environment and in meals and snacks served, United cannot guarantee an allergen-free meal or environment on its flights. Further, it is not possible to prevent customers from bringing food items on board that contain major food allergens including peanuts. If you have a severe food allergy and are traveling on flights between the U.S. and Canada, please notify a flight attendant on board the aircraft you request an allergy buffer zone so we can notify customers seated nearby to refrain from eating any allergen-containing products they may have brought on board.

For operational reasons, we cannot remove any onboard products based on individual customer requests, and we do not offer allergen-free buffer zones on our aircraft. Since we cannot guarantee allergen-free flights, we encourage customers to review any health concerns with their physicians prior to flying.
It's interesting to note that Canada is the only country (at least that I know of) that has laws requiring airlines to create buffer zones around passengers with nut allergies. There's nothing stopping an airline from voluntarily having a similar policy on all routes, but obviously most airlines just don't care enough to do it.
Along those lines, I suppose it's only fair that United foots the bill when someone has a severe allergic reaction that causes a diversion. I imagine this cost United a massive sum of money when all was said and done.
Bottom line
A United Airlines Boeing 787 scheduled to fly from San Francisco to Singapore had to divert to Honolulu, after a passenger had a severe allergic reaction. The plane had to make a roughly 2.5 hour detour to reach Honolulu, and due to the long flight time, the crew timed out. As a result, passengers spent the better part of a day in Hawaii, before eventually continuing to Singapore.
It seems to me like incidents like this should at least be a bit more avoidable than they are, as airlines like United make almost no effort to accommodate passengers with severe allergies.
Were any OMAAT readers on this San Francisco to Singapore flight? If so, how was the situation handled by United?