CLEAR is a private company that promises expedited airport security, by allowing members to have their ID verified via biometrics, and in turn skip the standard TSA ID check. I recently wrote about how all CLEAR members will soon need to have their IDs verified by the TSA, completely negating the benefit of the program.
At the time we learned that this was due to a security incident that happened last summer, which the TSA believed raised national security concerns. I'm sure I'm not the only one who was curious what exactly happened. Well, fortunately Bloomberg has some fascinating insights into why there's suddenly concern about CLEAR.
TSA claims that CLEAR is vulnerable to abuse
The TSA has been conducting an investigation into CLEAR's methods, and has found that the company's systems are vulnerable to abuse.
The primary concern is that the computer generated images of CLEAR members at times captured blurry pictures that didn't even show the full face of members. In some cases pictures just showed chins and foreheads, or faces were obscured by masks and hoodies.

Nonetheless, CLEAR's system allowed employees to manually verify prospective customers' identities in situations where the facial recognition system raised red flags. This created the possibility for human error.
That brings us to the major security incident that happened in July 2022. A man had slipped through CLEAR's screening lines at Washington National Airport (DCA). When his bags were sent through the x-ray, it was discovered that he had ammunition in his possession. When police were called to investigate, they discovered that the man was actually traveling with a false identity.
That's the incident that started the TSA's investigation into CLEAR's practices. Based on the investigation, the TSA flagged almost 49,000 CLEAR customers who were enrolled despite facial recognition software flagging them as non-matches, representing roughly 1% of users.
This caused the TSA to conclude that these methods were inherently inferior to how the TSA checks the IDs of travelers.
There's now a battle between the TSA and CLEAR
As you'd expect, there's now quite a fight between the TSA and CLEAR. After all, CLEAR's fundamental value proposition is allowing passengers to skip ID checks, and the publicly traded company could be in deep trouble if that's no longer possible.
TSA has stated that this is essential to ensuring the national security of the United States, as we need to know who is traveling in order to avoid a future terrorist attack. Meanwhile CLEAR has aggressively pushed back on these demands, and claimed that what happened last summer was an isolated incident.
CLEAR has hired former Department of Homeland Security Administrator Jeh Johnson as a lobbyist (honestly, you've gotta love how our system works, eh?). Johnson has called this "a disproportionate and punitive overreaction" to a single incident, and states that checking the IDs of all CLEAR travelers will cause "total chaos."
CLEAR has stated that what happened last summer was "a single case of human error," and has said that the company's system is "secure with an exemplary security track record." CLEAR also states that all of the people with questionable facial recognition were manually verified by at least two CLEAR employees. The company has stopped allowing employees to manually verify the identities of travelers, and anyone without a correct picture will need to have their identity validated before using CLEAR again.
For the time being, the TSA has increased the random ID checks for CLEAR travelers. While the initial plan was for all CLEAR travelers to have their IDs checked starting in late July, the timeline for that has reportedly been pushed back.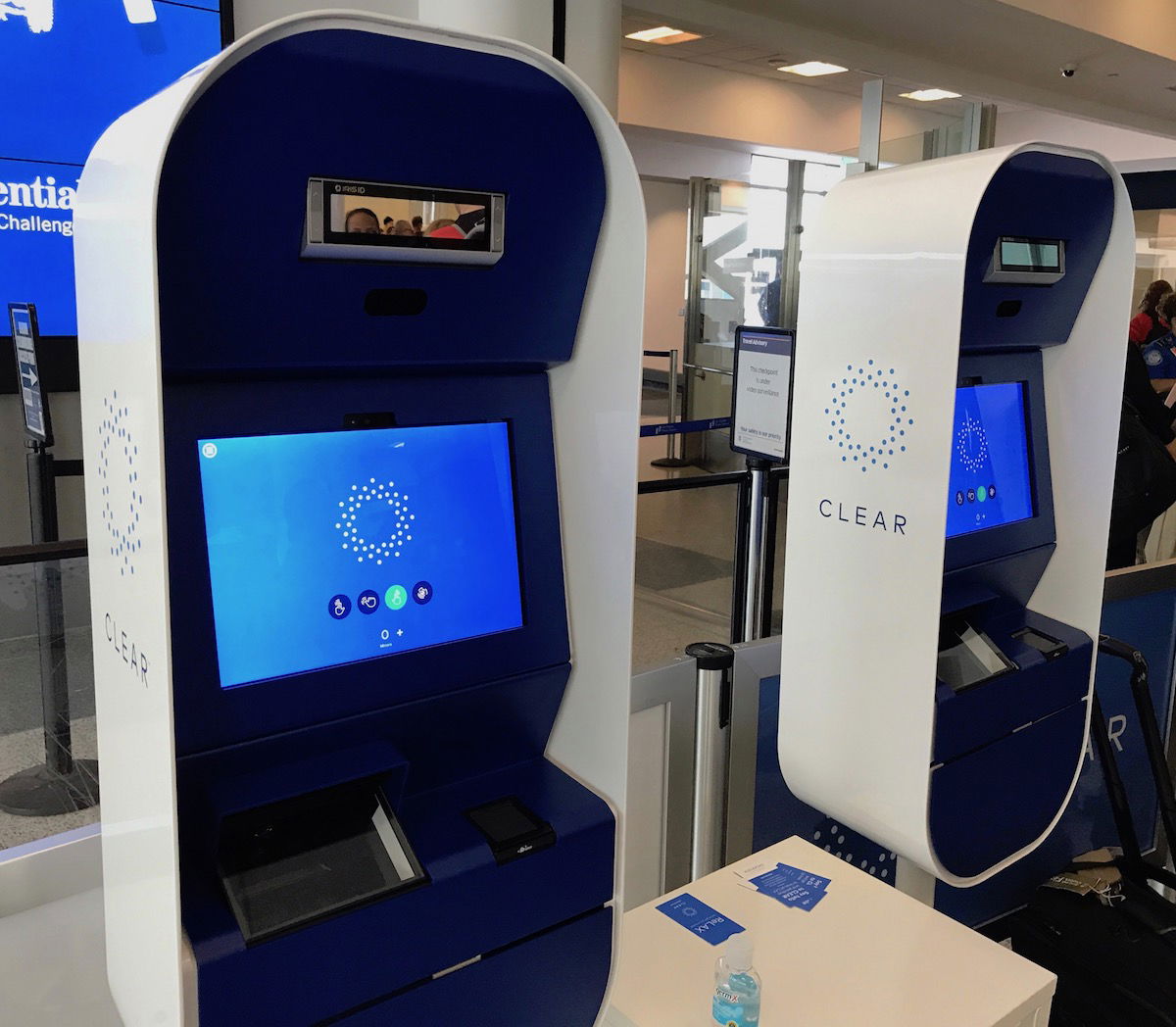 My take on security concerns over CLEAR
Let me start by stating that while I'm a CLEAR member (I get my enrollment fee paid through an Amex card), I'm not a huge fan of the program. I find that it doesn't save me much time, and half the time I end up just using the regular TSA PreCheck line.
That being said, I do think this is probably an overreaction by the TSA. The incident last summer of course sounds awful, and is cause for concern. That being said, keep in mind that hundreds of people are stopped at TSA checkpoints every year with guns, so it's not like someone having ammunition is an isolated incident.
And can I just briefly push back on the claim that humans do a better job verifying identities than machines? Look, the TSA can do a great job verifying that an ID is real, thanks to the systems they use. However, are they with 100% accuracy able to verify that the person listed on the ID is the person going through the security checkpoint?
Just to give one example, when Ford and I were leaving St. Kitts last week (obviously not the TSA!), the immigration officer had both of our passports, looked at them for a minute, and then said "which of you is which?" I don't think we look very similar (I'd take it as a compliment, though!), but, like, if you can't figure out which of us is which, then is ID verification actually effective?
I do think biometric ID verification is much safer than a human looking at an ID. Now, ideally it wouldn't be a private company holding this information, and conversely, I know people have concerns about "big government" having everyone's biometric data.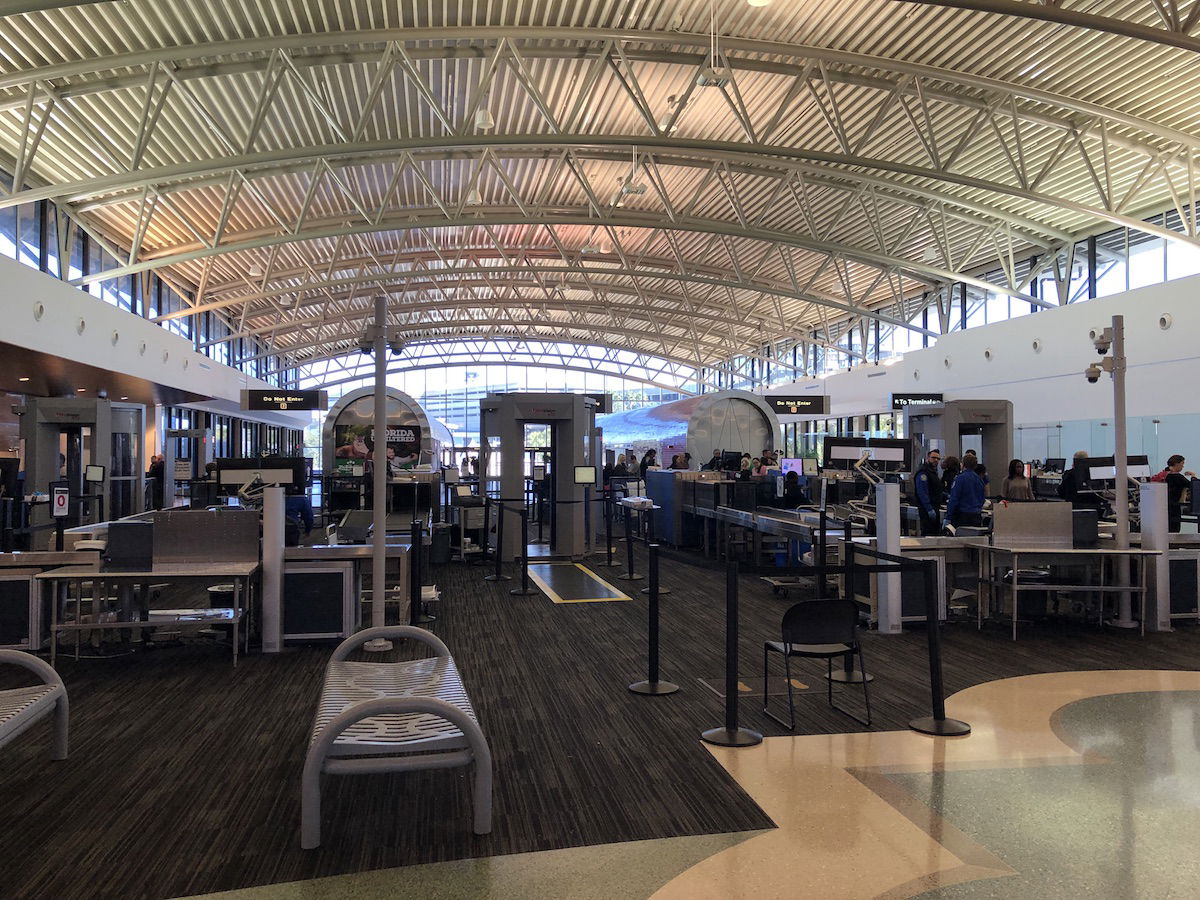 Bottom line
CLEAR is in big trouble with the TSA, after a security incident that happened last summer. This caused an investigation, which revealed that 49,000 CLEAR members (roughly 1% of members) have pictures on file that are flagged as non-matches by facial recognition software.
Obviously this is concerning, and CLEAR needs to do a better job. However, it appears that most of those are incidents where photos were just poorly taken, rather than someone having bad intentions, or not being who they claim to be.
While CLEAR isn't perfect, I'm not convinced that the TSA's manual verification process is any better.
What's your take on the TSA and CLEAR situation?