Nope, this isn't an April Fools' joke. Telecom giant T-Mobile is getting into the luggage business.
T-Mobile launches the "Un-carrier On" bag
T-Mobile has introduced the "Un-carrier On," which the company is describing as "the Smartest, Flyest Carry-on Ever." The company is collaborating with Samsara Luggage on this limited-edition, magenta bag, which retails for $325.
The suitcase is available for pre-order at travelmagenta.com. The suitcase will apparently only be available for sale within 30-60 days, as the FCC completes its authorization process for the bag's battery. If this is intended as a holiday gift, that's not exactly great timing, since it could be January before the bags are delivered.
Here's how Mike Sievert, CEO of T-Mobile, describes this new suitcase:
"I know there's a lot to unpack here. Why is T-Mobile, a wireless provider, launching a suitcase? Well, we're the Un-carrier—and travel is kind of our bag. So we made one. A bag. An actual bag. T-Mobile customers are already covered with the best travel benefits, keeping them connected in America's skyways and around the world with Coverage Beyond. But in true Un-carrier fashion, we didn't stop there. We made a smart suitcase to keep your belongings covered, too. Literally."
What makes T-Mobile's suitcase special?
So, what makes this new T-Mobile suitcase unique, aside from the color, which will most definitely stand out at airports?
The bag has wireless and USB-C charging; this is the only carry-on with wireless charging capability, and the bag also comes with a removable battery pack to ensure devices are always powered up
The bag has Tag Smart technology, which will track your suitcase throughout the journey
The bag has a flat top work surface, making it a place you can rest your laptop while at the airport
The bag has an eight-bag packing set, so that you can pack your belongings in different areas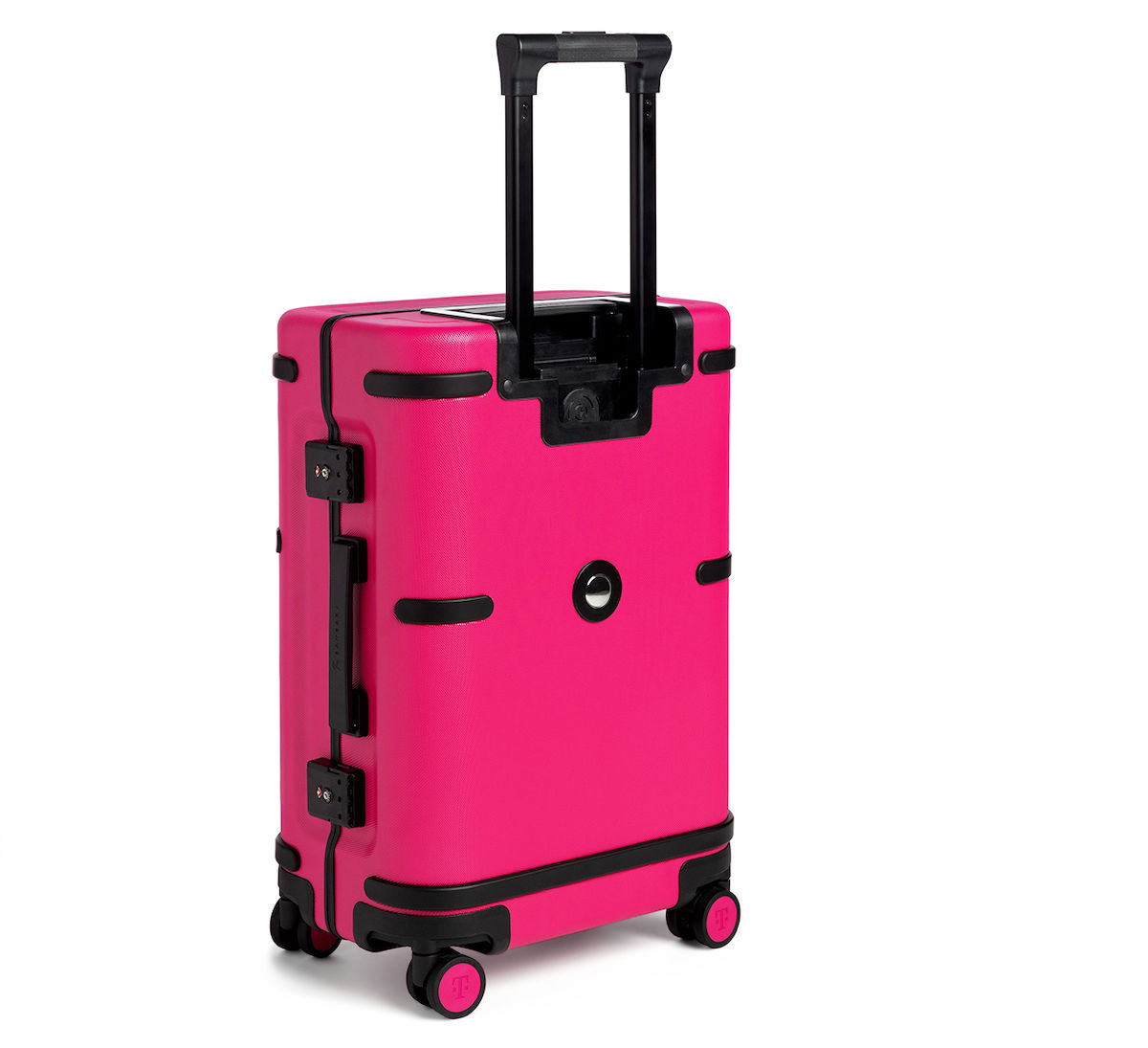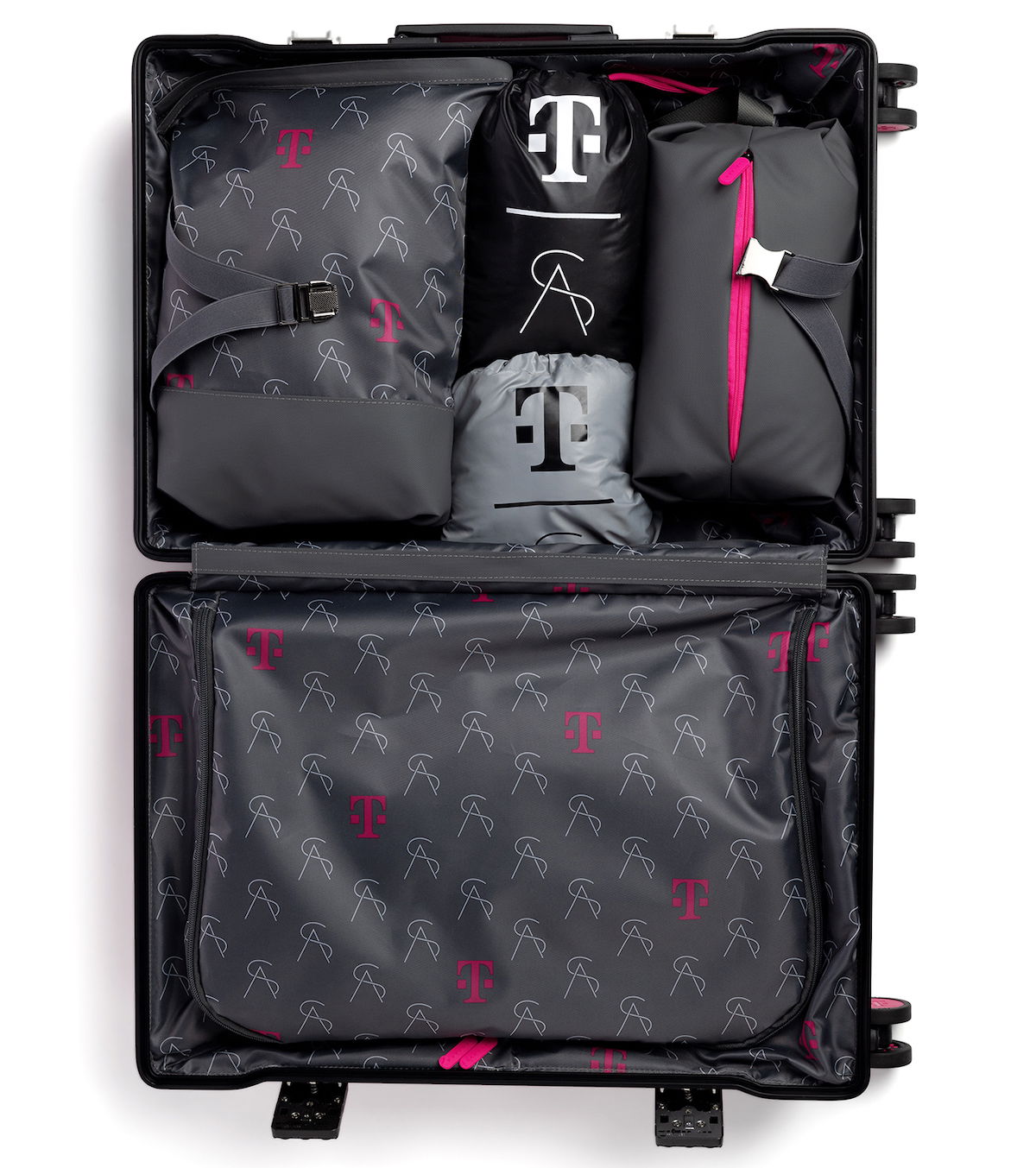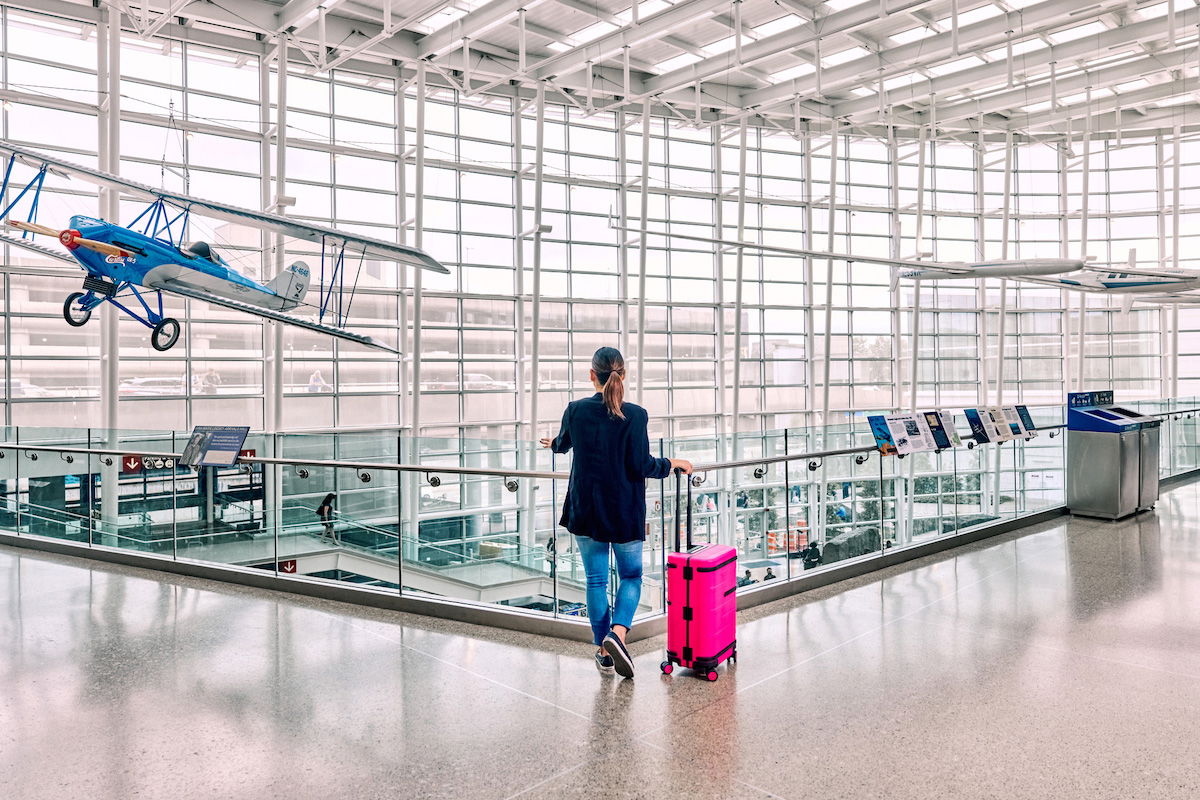 Bottom line
T-Mobile is getting into the luggage business, at least for a limited time. This ultimately seems like a good mutual marketing opportunity for T-Mobile and Samsara.
While I'm a T-Mobile customer, this product is a hard pass for me. While I can appreciate having a distinctive checked bag (so no one takes it by mistake), I don't want to stand out with my carry-on. Furthermore, personally I'm not a fan of the "smart" luggage concept. I don't find the juice to be worth the squeeze, so to speak. Just give me a bag that's durable, functionally designed, and has a good warranty, and I'm happy.
Anyone plan on picking up T-Mobile's new suitcase?