Admittedly this is pretty niche, but as an avgeek and as someone who grew up in Tampa (and still has family there), I can't help but cover that Tampa Airport will see a SWISS Boeing 777 flying there during the month of July… even though SWISS doesn't ordinarily fly to Tampa.
SWISS takes over Edelweiss Air route to Tampa
Tampa Airport has regularly scheduled service from two Lufthansa Group airlines:
Lufthansa's leisure subsidiary, Eurowings Discover, flies from Frankfurt to Tampa, ordinarily with an Airbus A330 (read my review of this flight)
SWISS' leisure subsidiary, Edelweiss Air, flies from Zurich to Tampa, ordinarily with an Airbus A340
For the month of July 2023, SWISS will begin operating on behalf of Edelweiss Air between Zurich and Tampa (thanks to @hammmmmmmmmmer for flagging this). Not only that, but SWISS will be flying its largest plane, the Boeing 777-300ER, in this market. It's noted that this will be the biggest regularly scheduled passenger aircraft flying to Tampa in over two decades (now I'm curious… did an airline used to fly a 747 to Tampa, or…?).
For the month of July, this flight will operate on Wednesdays and Fridays with the following schedule:
LX8004 Zurich to Tampa departing 1:20PM arriving 5:40PM
LX8005 Tampa to Zurich departing 7:35PM arriving 10:40AM (+1 day)
The 4,879-mile flight is blocked at 10hr20min westbound and 9hr5min eastbound.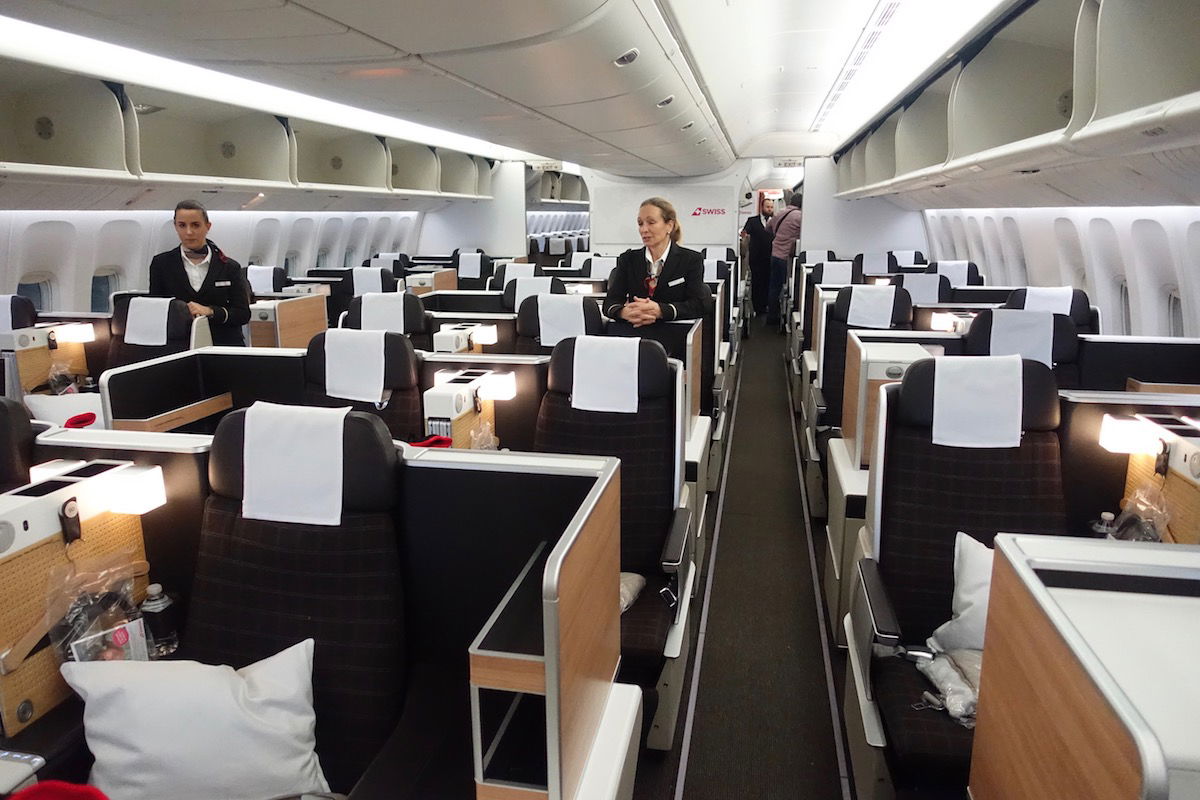 How seats on this flight are being sold
Edelweiss and SWISS have very different aircraft configurations, so how are these flights being sold? Interestingly this aircraft swap only represents a small boost in capacity, but a massive increase in premium seats:
Edelweiss A340s feature 314 seats in a two cabin configuration, with 27 business class seats and 287 economy seats
Swiss 777s feature 320 seats in a four cabin configuration, including eight first class seats, 62 business class seats, 24 premium economy seats, and 226 economy seats
Edelweiss is continuing to just sell its standard two classes of service on these flights, so first class and premium economy aren't for sale. I'm curious to see how seating arrangements work, though:
Will some lucky business class passengers be able to assign first class seats?
Will some lucky economy class passengers be able to assign premium economy seats?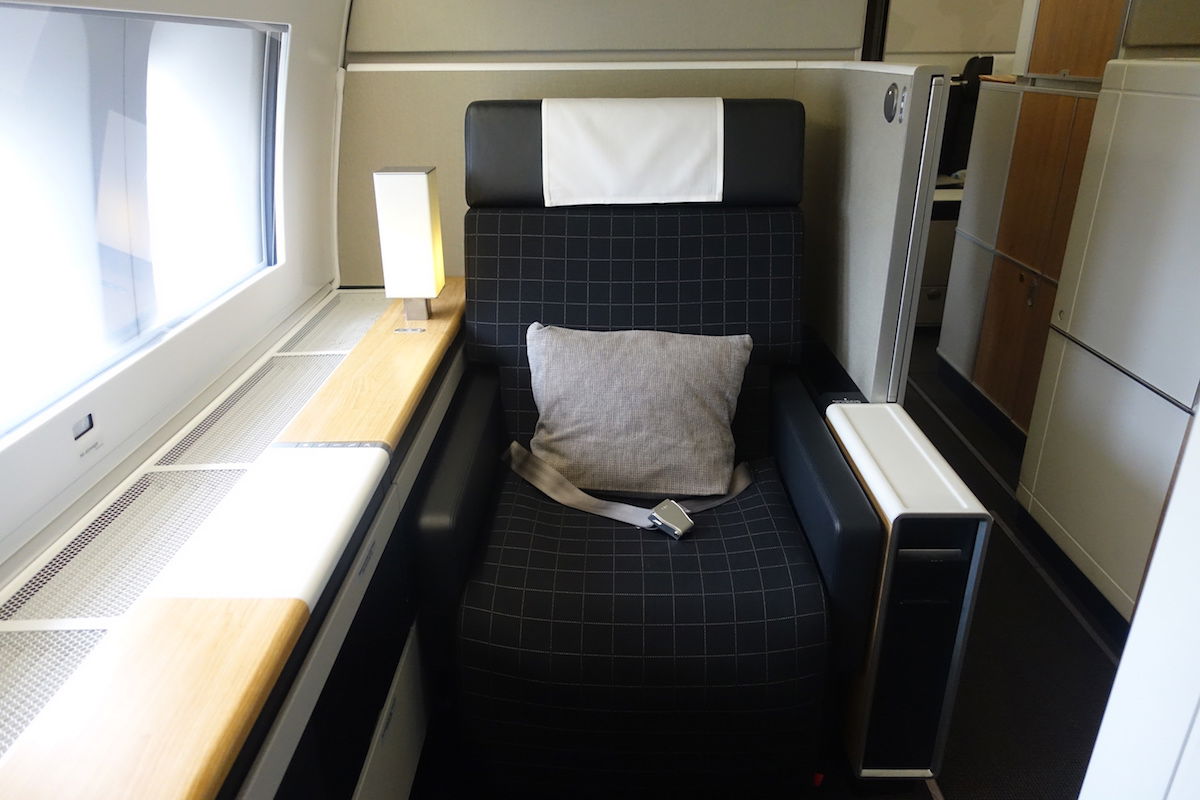 You'd think that award availability on these flights would be through the roof, given that the number of business class seats is more than doubling. However, I'm only seeing award availability on some flights as of now. It seems to be bookable through United MileagePlus, though I'm not seeing it through Air Canada Aeroplan.

What surprises me about this aircraft swap
Presumably this aircraft swap is because Edelweiss doesn't have sufficient aircraft or crew to operate this service during the month of July. After all, airlines are being pushed to their limits with summer scheduling, given the amount of demand.
That's also what surprises me:
I'm surprised that SWISS has a spare Boeing 777 for the single busiest summer travel month, when all airlines are trying to maximize revenue
Even if an aircraft were available, I'm surprised SWISS decided the best use of the aircraft was to fly it on an Edelweiss route, with limited premium traffic, and where you definitely can't maximize revenue
I suppose it's only a single frame two days per week, so maybe the airline decided this was still the best option. This is just unconventional, because typically you'll find that leisure and low cost subsidiaries are used to swap a flight operated by the mainline carrier, rather than the other way around.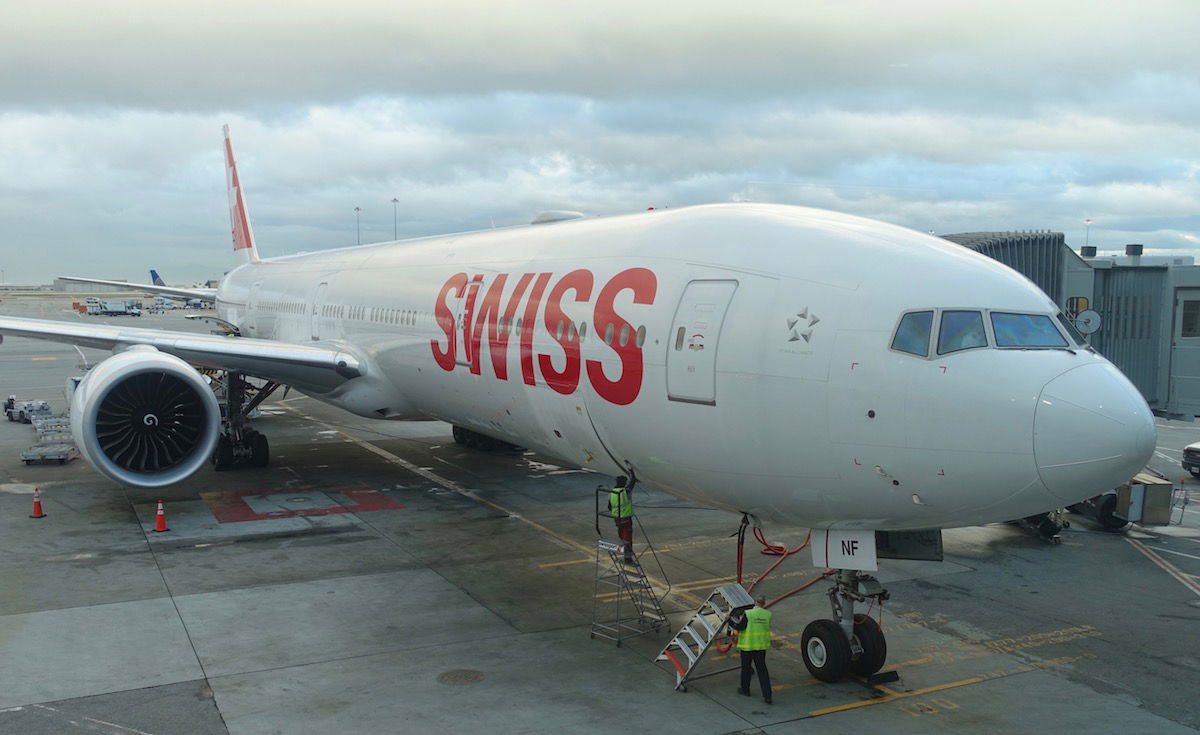 Bottom line
A SWISS Boeing 777 will be taking over Edelweiss' route between Zurich and Tampa for the month of July 2023. It seems that Edelweiss doesn't have the capacity to operate this route, while (somehow) SWISS has a spare 777 to use twice a week.
I never thought I'd see the day where a SWISS 777 flew to Tampa (aside from a diversion). Now, if only there were a practical way to redeem miles on this flight.
What do you make of this SWISS 777 deployment to Tampa?