In mid-2019 it was announced that a Ritz-Carlton would be opening in Portland, Oregon. The hotel has recently started accepting reservations, so I wanted to take a look at all the details of this property in light of that.
Details of the Ritz-Carlton Portland
The Ritz-Carlton Portland is expected to open in mid-2023, and the hotel is currently accepting reservations for stays as of July 6, 2023. I imagine the timeline has the potential to be changed — I know the goal is to open before July, but further delays are always possible.
This will be the brand's first property in the Pacific Northwest, and the development is expected to feature 35 floors, with 251 hotel rooms and 138 residential units. The hotel will feature a fitness center, full-service spa, and swimming pool on the 19th floor. Then there will be an indoor/outdoor restaurant and bar on the 20th floor. The property will also feature a club lounge, which Ritz-Carlton properties are known for.
The $600 million development will also feature some office space, retail space, and a ground-level food hall. The property will be located a few blocks from Pioneer Courthouse Square.
Marriott's Chief Development Officer for North America Full Service Hotels had the following to say about this development back in 2019:
"This landmark project is a game changer for The Ritz-Carlton brand and the City of Portland. The Ritz-Carlton, Portland will set a new standard for luxury hospitality in Portland, expand this iconic brand to the Pacific Northwest and introduce locals to the refined elegance and amenities associated with the Ritz-Carlton Residence lifestyle."
Below are some renderings of the property.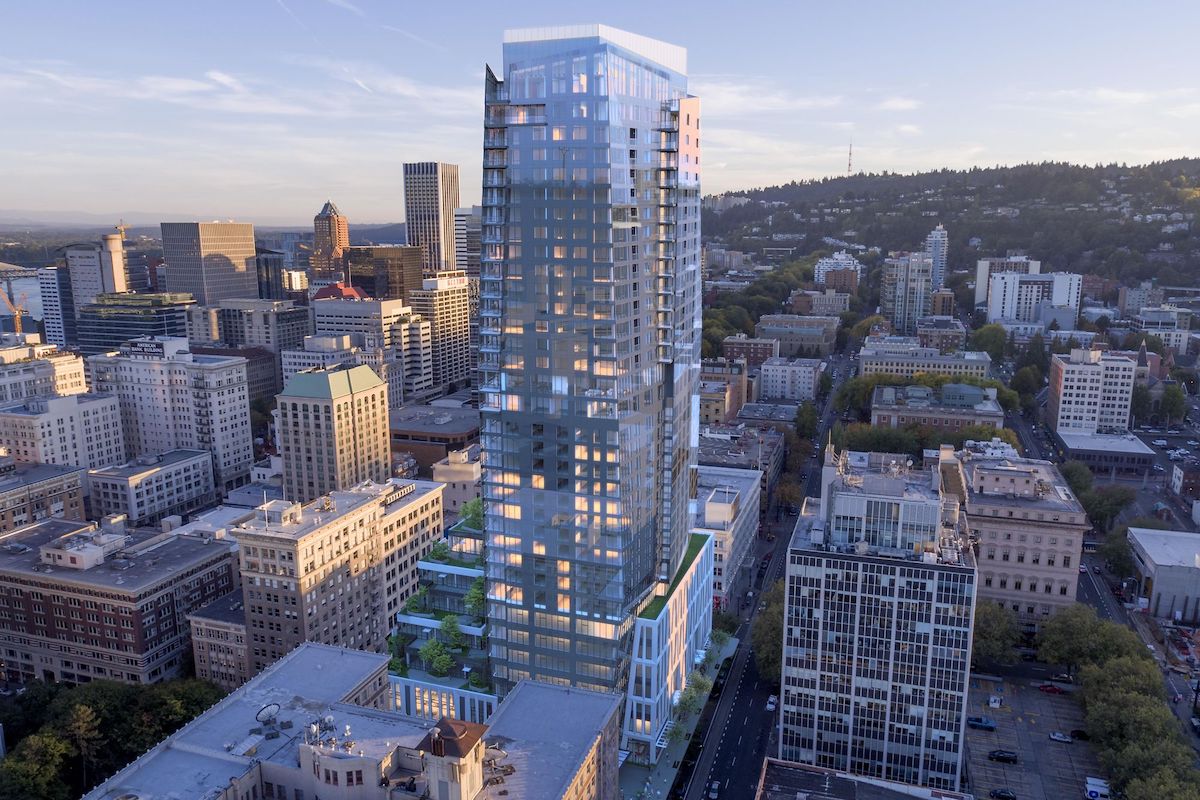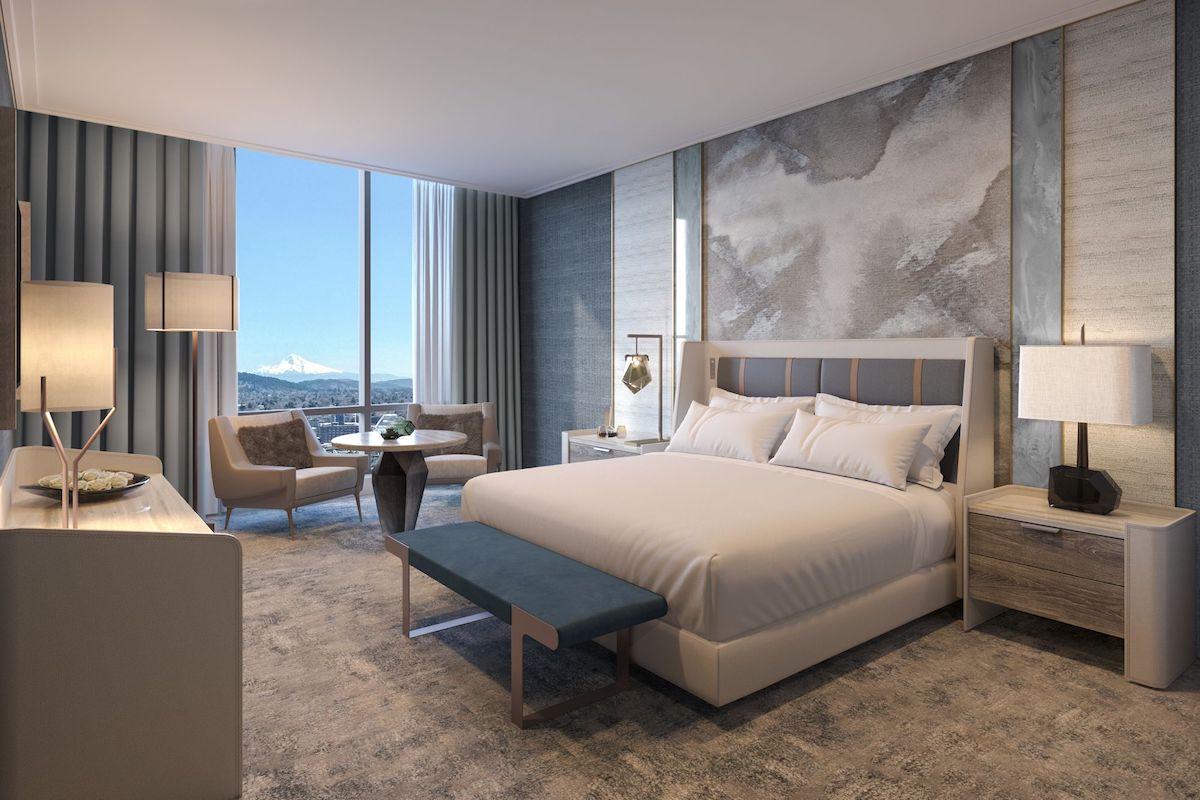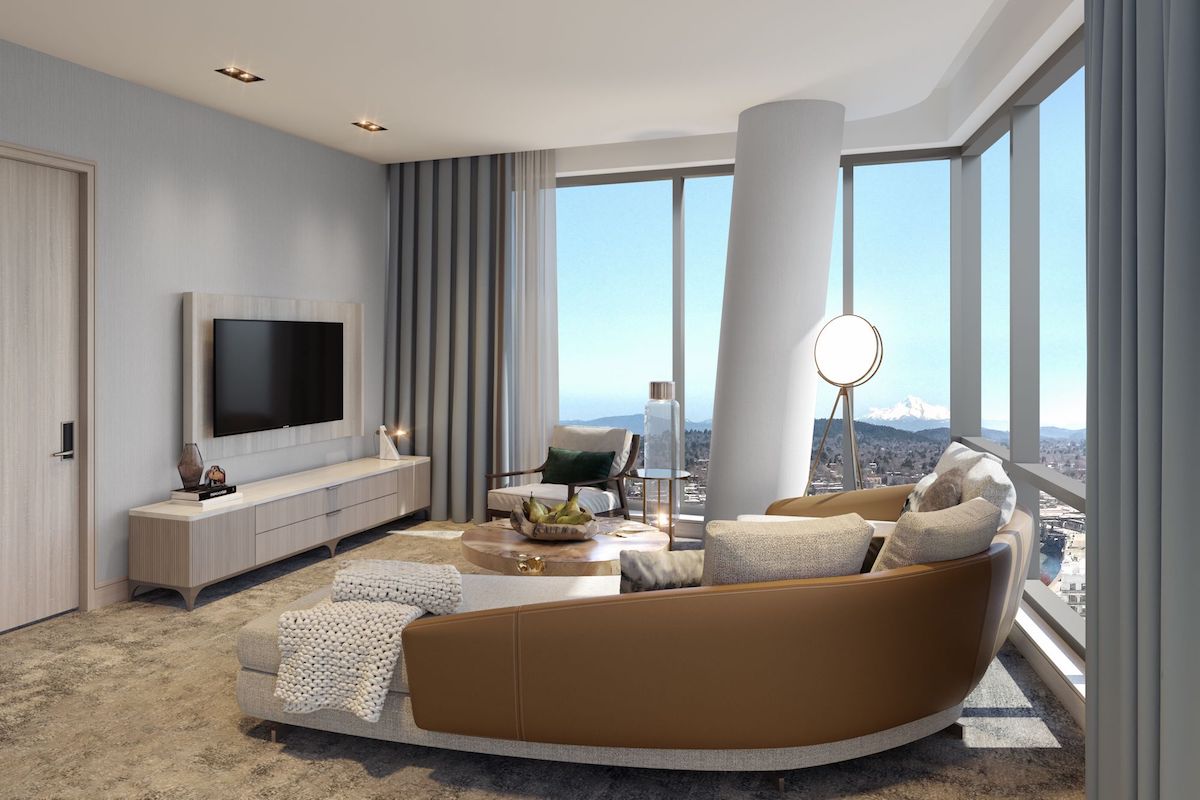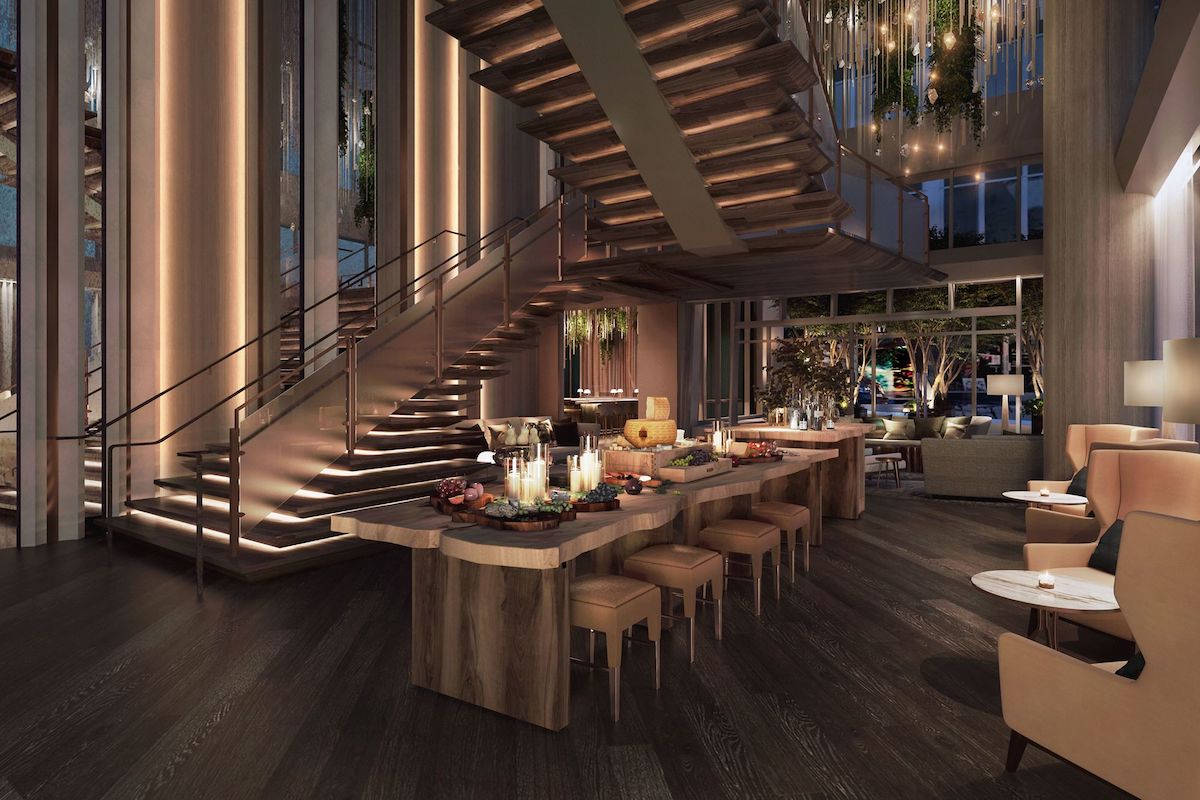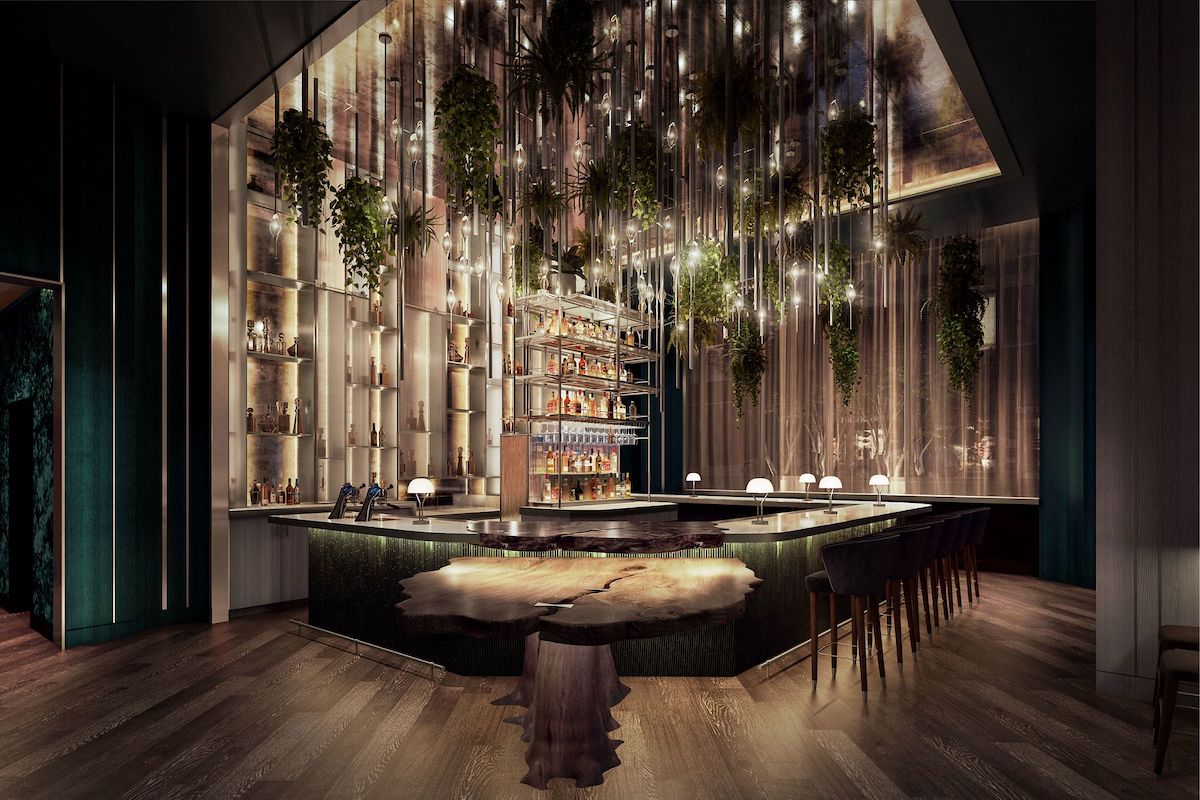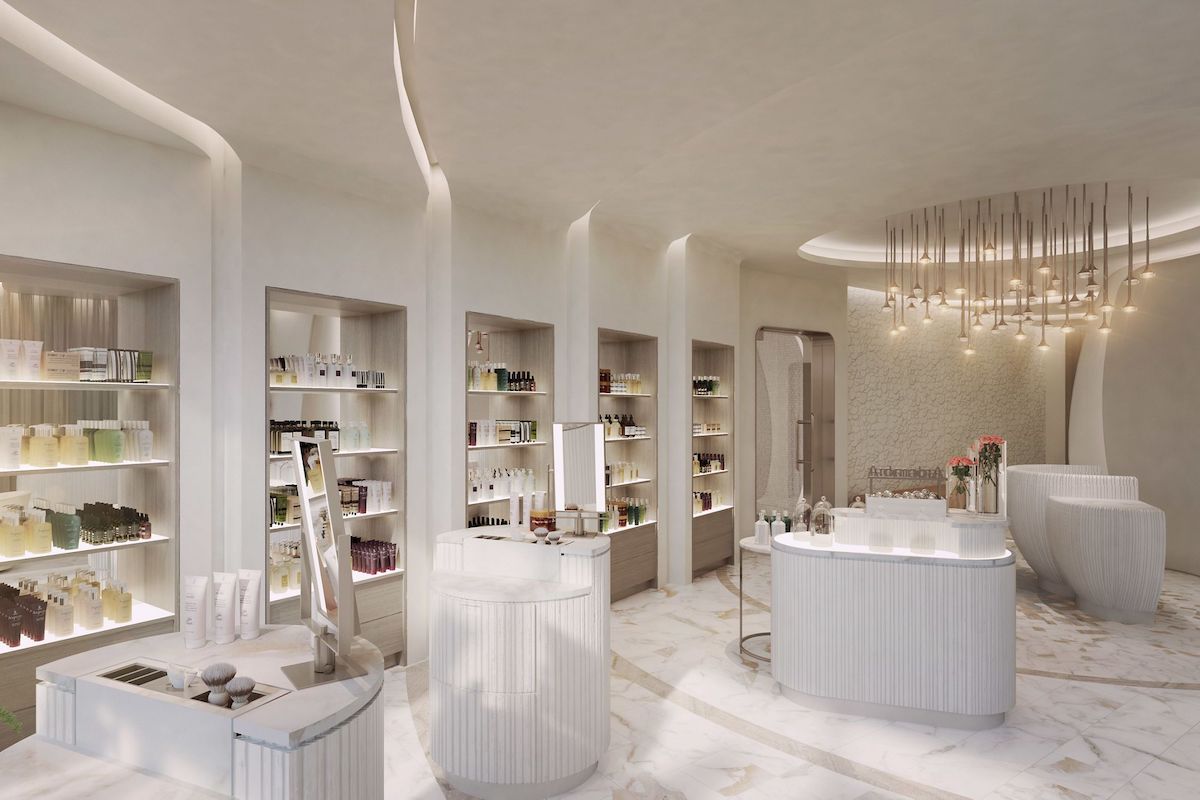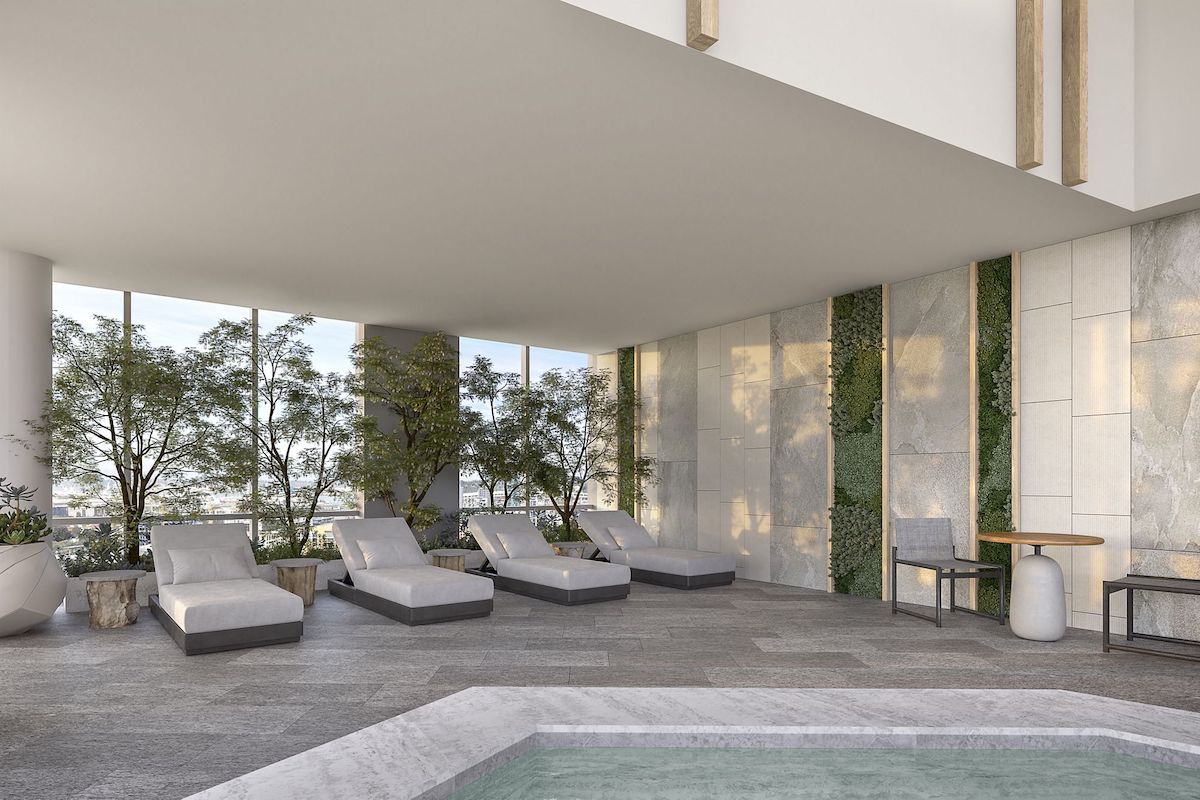 This will be Portland's first luxury hotel
When it opens, the Ritz-Carlton is expected to be Portland's first true five star hotel. What makes this so interesting to me is that Portland is a quirky place, and is fiercely loyal to local businesses. It's not that other hotels are necessarily "local," but as a general rule of thumb I can't imagine many locals are a fan of this development. That's especially true since the hotel is opening in the space of the Alder Street Food Cart Pod, which has closed.
Then again, I'm guessing on many levels Ritz-Carlton doesn't really care what locals think, since that's probably not their target demographic.
I think the below comment from a reader back in 2019 about the statement from a Marriott executive probably sums up a common view point:
"The Ritz-Carlton…will…introduce locals to the refined elegance and amenities associated with the Ritz-Carlton Residence lifestyle." Word to Ritz Carlton's marketing team: locals do not need to be "introduced" to "refined elegance." We know it–we just reject it. Just because we live a more casual lifestyle doesn't mean we're country bumpkins. Our many amazing restauranteurs understand the local scene. Chefs like Gabriel Rucker and Vitaly Paley create world-class food served with zero pretense. "Refined elegance" in the form of a white tablecloth/dress code/stuffy maitre'd is NOT what folks are looking for here.
I imagine this hotel will be targeted at high end leisure traffic as well as conferences. In general the Pacific Northwest is highly seasonal when it comes to tourism, and hotel rates reflect that. It's not uncommon to see rates 3-5x as much in summer as winter.
Ritz-Carlton Portland rates
Now that the Ritz-Carlton Portland is accepting reservations, we have a sense of what pricing will be like, at least initially. For what it's worth, entry level rooms at the hotel are 459-515 square feet (41-46 square meters), so rooms here will be quite spacious.
For those paying cash, rates seem to start at around $500 per night, which is roughly what I'd expect. Currently there's not much seasonal rate variation, though that will almost certainly change over time.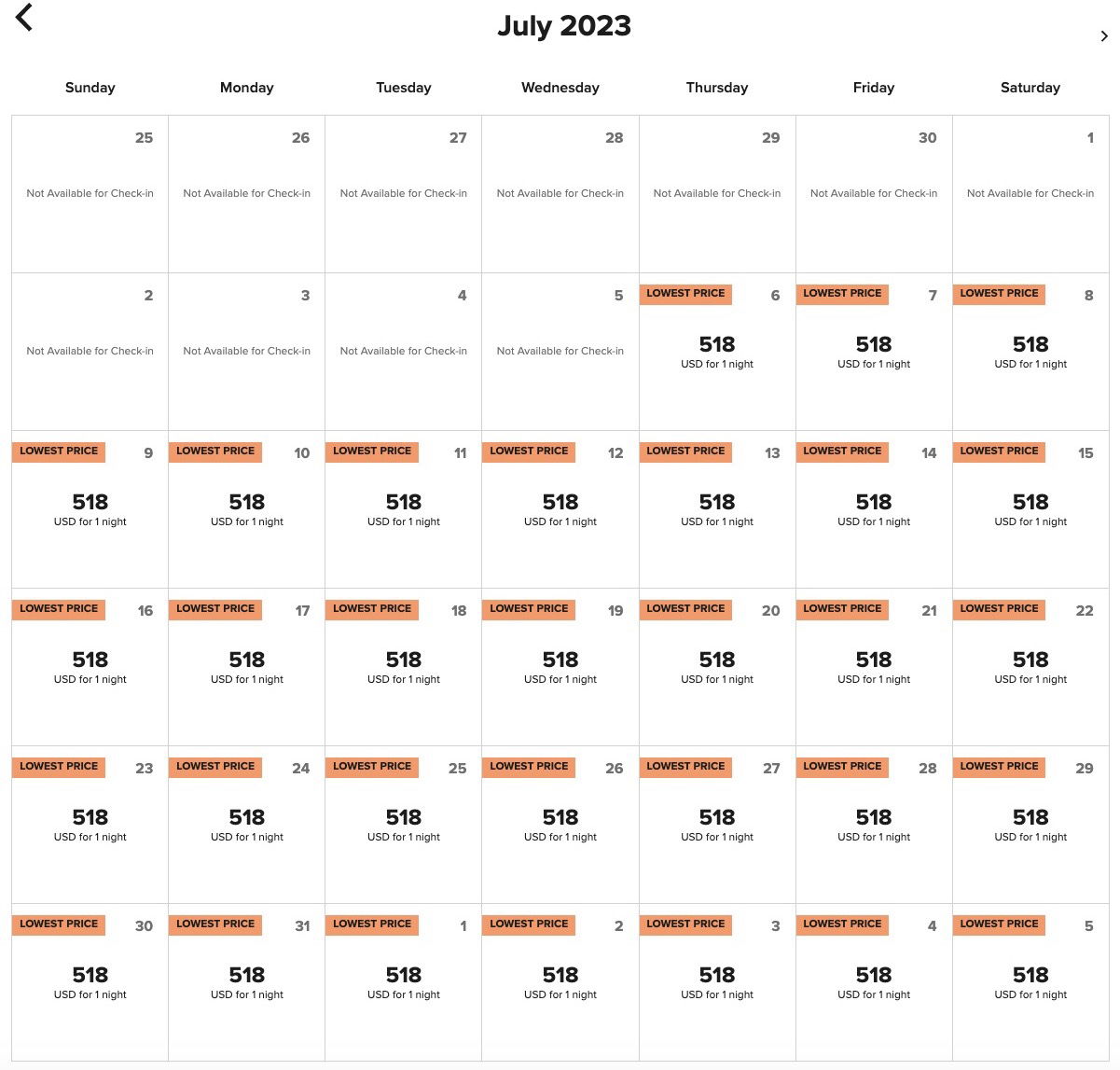 Club rooms currently cost an extra $200-250 per night compared to a standard room. Obviously that's quite a bit, though it's much less of a premium than you'll pay at many other Ritz-Carlton properties.
If you are going to book a cash stay at any Ritz-Carlton, I'd highly recommend doing so through the Marriott STARS program, so you can receive complimentary breakfast, a $100 property credit, a room upgrade, early check-in and late check-out (subject to availability), and a welcome amenity. The Marriott STARS rate should be equal to whatever the standard flexible rate is when paying cash.
While it should soon be possible to redeem Marriott Bonvoy points at this property, as of now it doesn't look like points reservations are being accepted. I imagine that will change soon.
Bottom line
The Ritz-Carlton Portland is expected to open in mid-2023, and is now accepting reservations for stays as of July 2023. This should be Portland's most luxurious hotel when it opens. The hotel will have plenty of amenities, large rooms, and a club lounge. I'm curious if the reality of the hotel reflects the renderings.
Portlanders (and others) — what do you make of this Ritz-Carlton?