Airport lounge crowding has become a big issue in the past couple of years. Alaska Airlines has been working on expanding and improving its lounge network, which includes opening new lounges, as well as renovating and increasing the size of existing lounges. Along those lines, there's a positive update…
Alaska's renovated D Concourse lounge revealed
There are three Alaska Lounges at Seattle Tacoma Airport (SEA). While the Alaska Lounge in the North Satellite is generally considered the carrier's best lounge, the Alaska Lounge in the D Concourse was the carrier's first lounge, and it hadn't received a full makeover in 20 years. For the past five months this lounge has been closed, as it has been undergoing a renovation.
There's an exciting update on that front, as the Alaska Lounge D Concourse will be reopening as of Wednesday, June 21, 2023. I think the first thing worth calling out is that this must be one of the first airport projects done punctually. In early 2022, Alaska announced that the lounge would reopen in the summer of 2023, and indeed, it's opening on the first day of summer. Well done!
So, what should we expect from the Alaska Lounge D Concourse? Here's what's changing:
The lounge has 50% more seating than before, including new seating areas, and power ports at most seats
There's a new barista station on the ground floor of the lounge, so that guests can grab a coffee to-go
The lounge has a better layout that's easier to move through, with a proper bar space
This is no doubt an improvement over the old lounge, given the additional seating, better layout, proper bar space, and new barista station. However, I'd say this was more of a light renovation rather than a complete overhaul. Yes, the lounge has new furnishings, but I can't say it otherwise looks that modern on cutting edge, especially compared to the North Satellite location.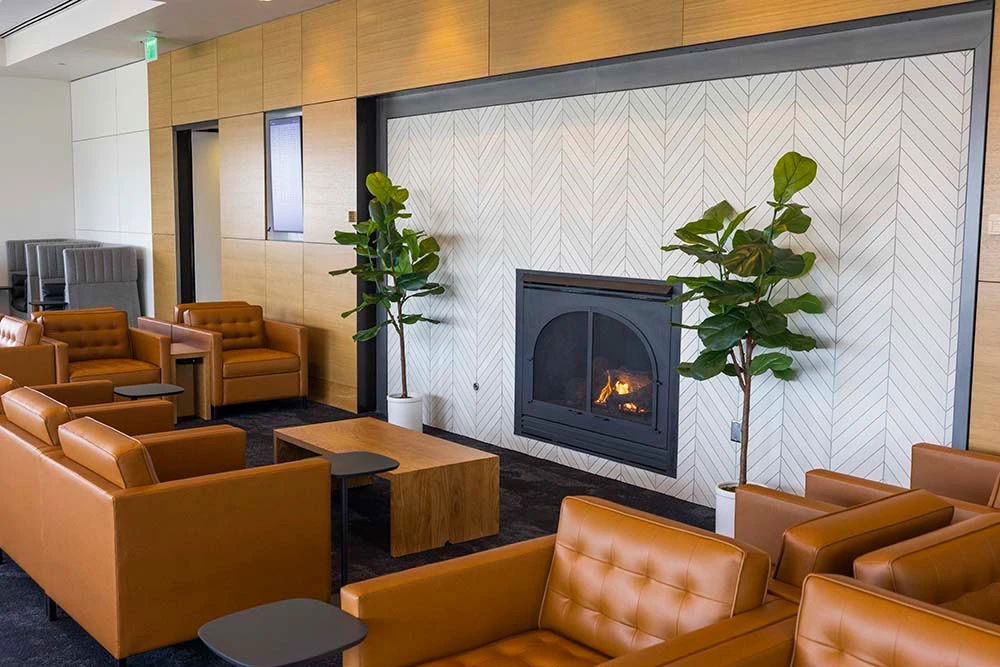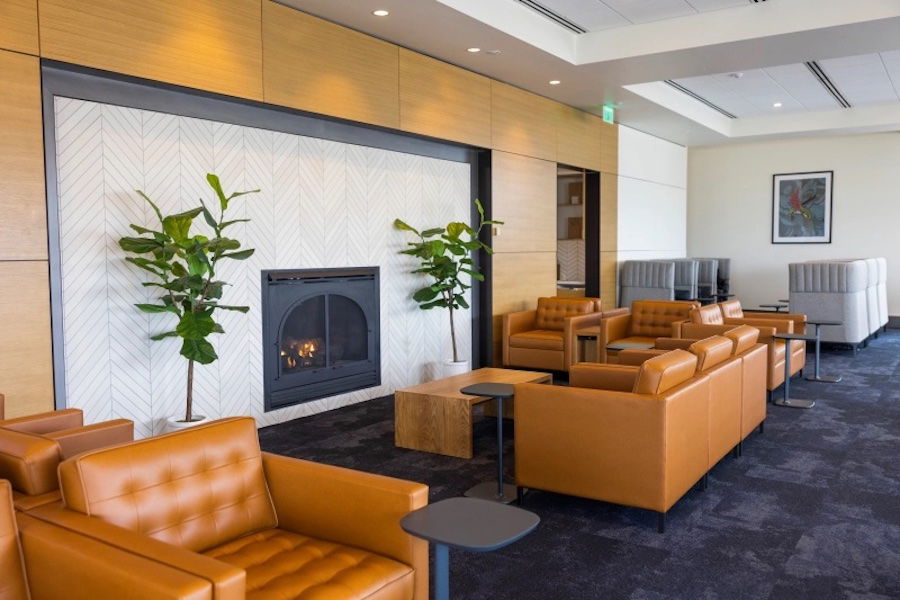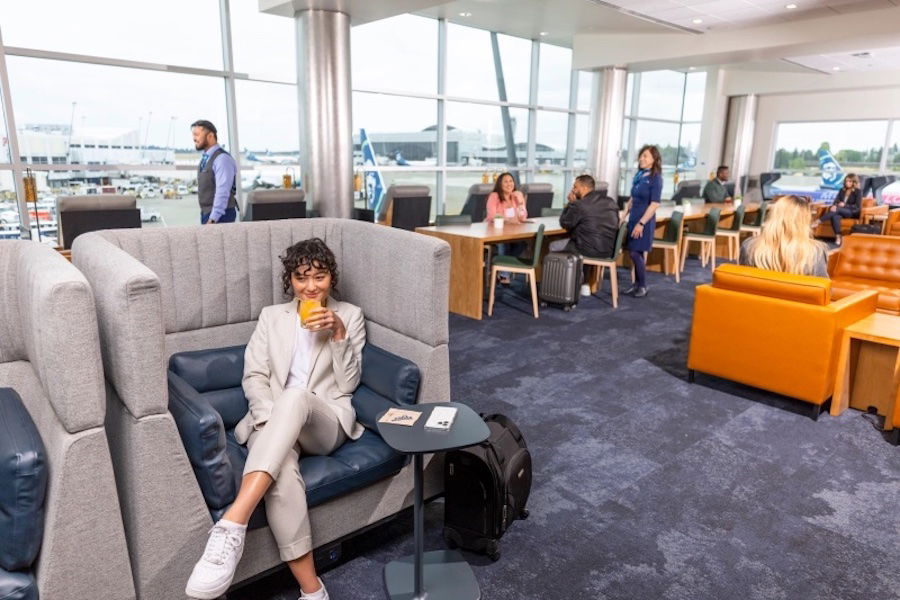 The loungers with a view of the apron look nice…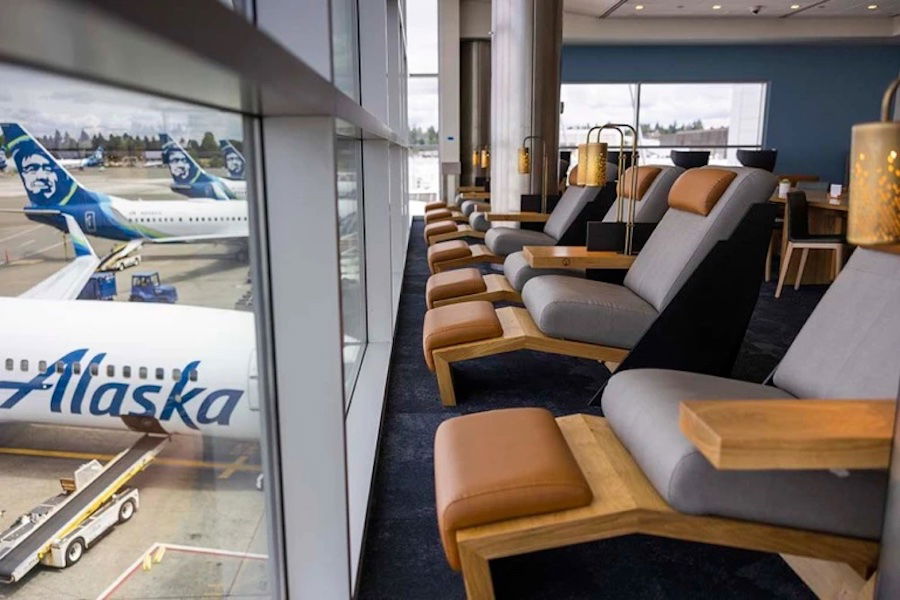 …while the barista area almost a little like a Hampton Inn breakfast room, or something.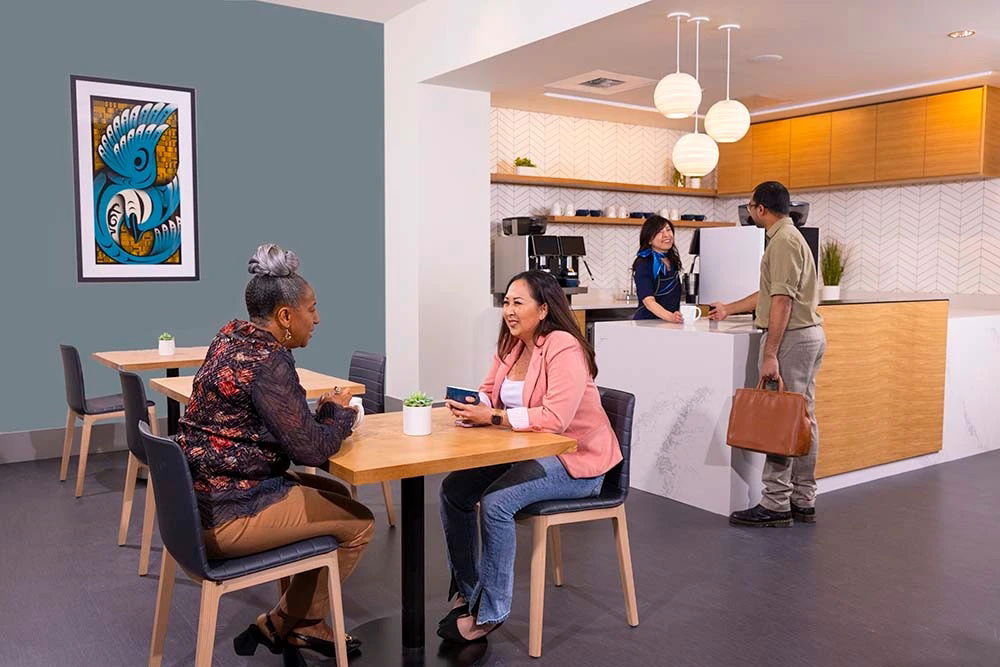 Also, am I the only one who is curious how Alaska chose its models for this shoot? Like, nothing against these people, but the lady in the below picture has three carry-ons.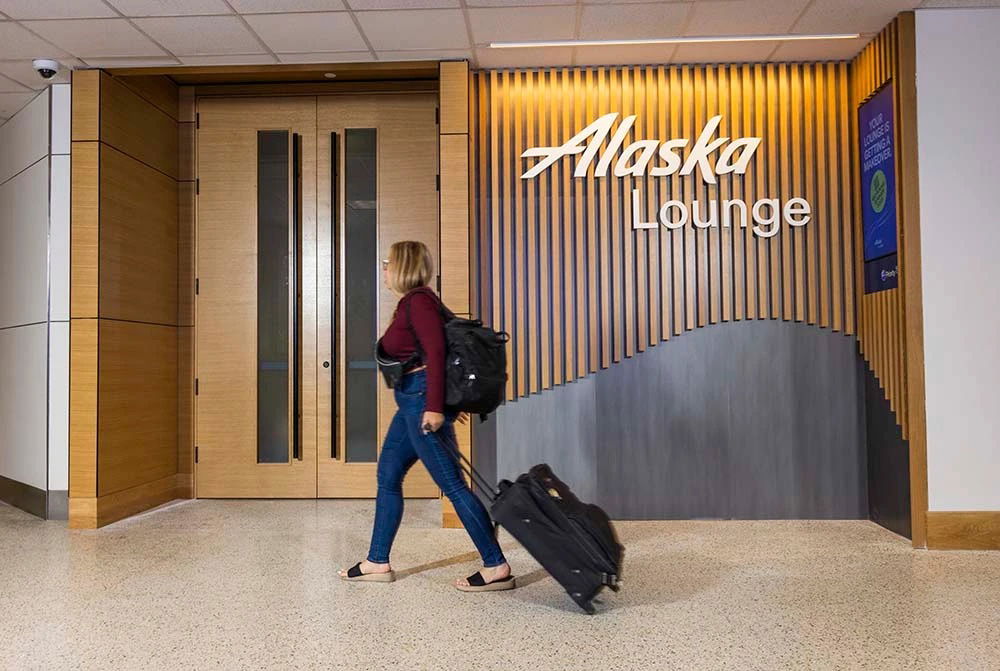 This should help with Alaska Lounge crowding
Starting tomorrow, there will be three Alaska Lounges open at SeaTac, which should help a lot with lounge crowding. For the past several months, only two of the three lounges have been open. Not only are all three lounges reopening again, but two of them have been expanded:
The Alaska Lounge North Satellite is the newest lounge, and only opened in 2019
The Alaska Lounge C Concourse has been expanded by about 3,000 square feet, adding much needed capacity
The Alaska Lounge D Concourse has now been expanded and renovated
For the time being, work on Alaska Lounges at SeaTac is complete. As part of the Port of Seattle's C Concourse Expansion Project, an all-new 20,000+ square foot Alaska Lounge is on the radar for a 2026 opening, though that's still a few years off.
For information on how to access Alaska Lounges, see my guide.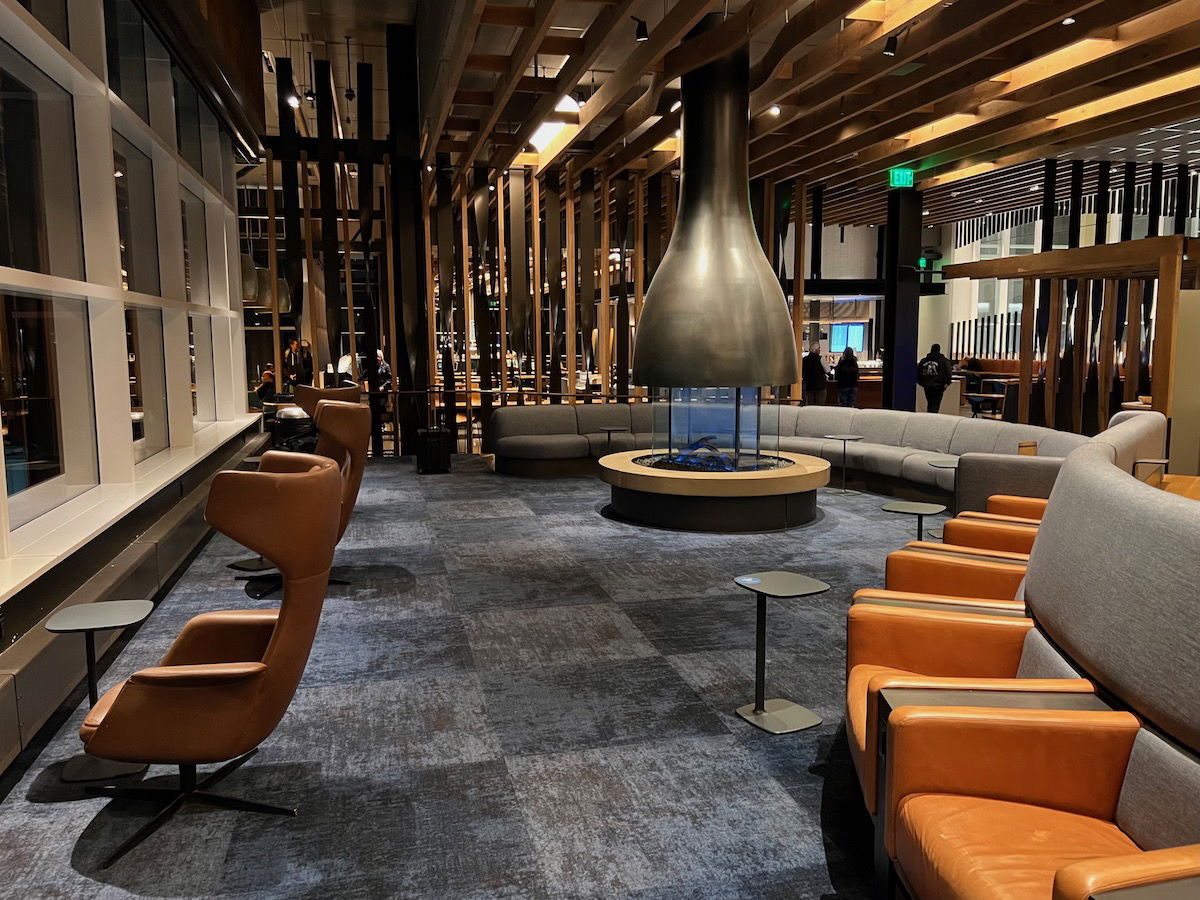 Bottom line
Alaska Airlines has been making great improvements to its lounges at SeaTac Airport. As of June 21, 2023, we're going to see the reopening of the lounge in the D Concourse. The lounge has more seating than before, and also has new features, including a barista coffee station, a proper bar, and more.
Even if you don't visit this lounge, you should notice a decrease in crowding at other Alaska Lounges at the airport.
What do you make of this renovated Alaska Lounge?