Alaska Airlines has just announced a significant expansion to its lounge footprint in the Pacific Northwest, though the finished product will take some time.
Alaska Airlines' Pacific Northwest lounge expansion
The Alaska Lounge network currently consists of a total of eight lounges at six airports. Alaska Airlines has been investing in its lounge network, with the recent opening of the Alaska Lounge San Francisco. This investment will continue, as the airline will spend millions of dollars expanding its lounge network in Seattle and Portland. Let's go over the details.
Alaska Lounge Seattle improvements
Alaska Airlines is investing nearly $7 million for lounge upgrades in Seattle (SEA) for 2022 and 2023. What should we expect?
The first phase will start in late spring and early summer, and involves the C Concourse Lounge; Alaska is growing the lounge by an additional 3,000 square feet (by converting neighboring offices), adding nearly 60 seats, and it's expected that the lounge will remain open during this project
The second phase involves the D Concourse Lounge, which will get a complete overhaul once the C Concourse Lounge reopens, causing it to be closed for six months (it's expected to reopen in the summer of 2023); seating will be expanded by nearly 30%, and new products and features will be introduced to give the lounge a better flow, including a new bistro bar
As part of the Port of Seattle's C Concourse Expansion Project, an all-new 20,000+ square foot Alaska Lounge is on the radar for a 2026 opening; this would eventually become the primary lounge for guests departing from the C & D Concourses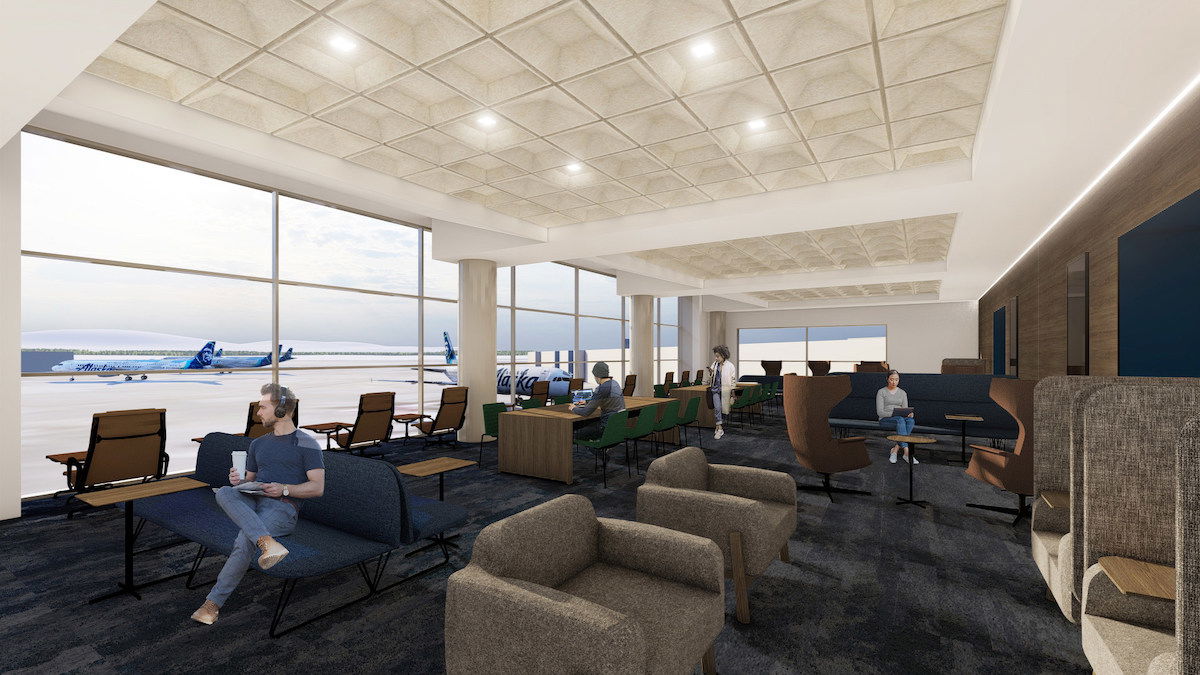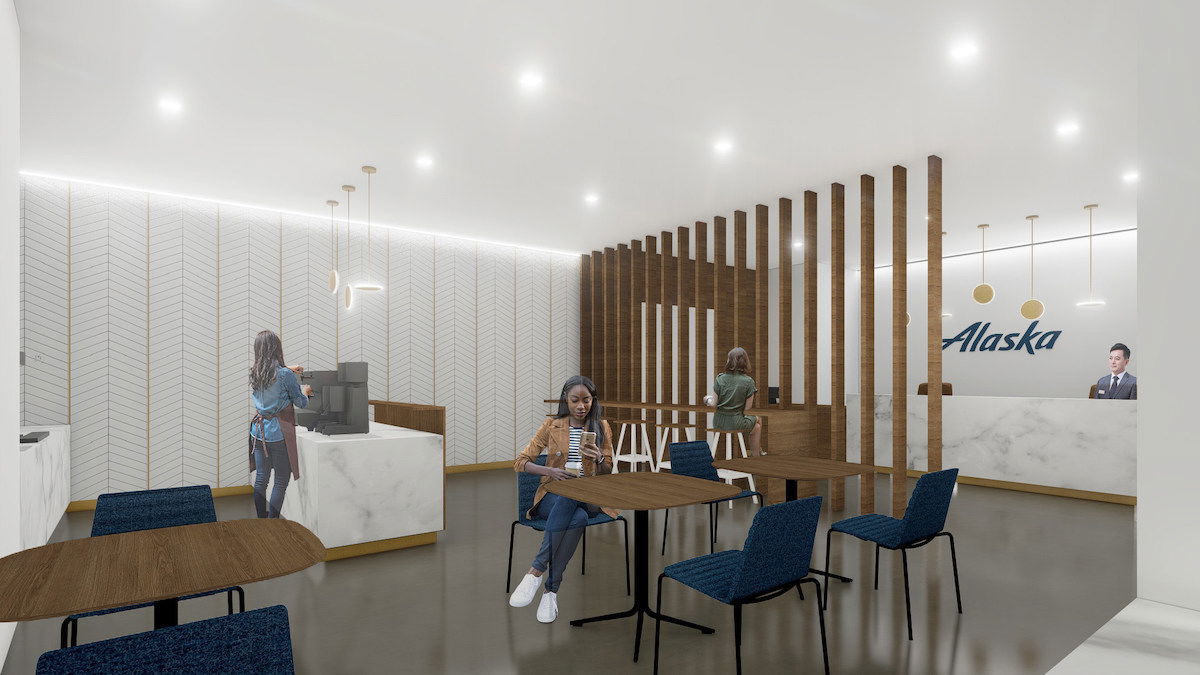 Alaska Lounge Portland improvements
Alaska Airlines is investing nearly $1.5 million for lounge upgrades in Portland (PDX) for 2022. What should we expect?
The Alaska Lounge Portland will be expanded by 1,000 square feet, with an enclosed patio area that extends into Concourse C; this will offer seating for 30 people, increasing overall seating capacity to 100 ("patio" is an interesting way to describe this expansion)
The work is expected to start in spring and should be completed by summer, and the lounge will remain open during the renovation
Alaska Airlines is adding a temporary "express lounge" at the newly renovated B Concourse, near gate B2; the mini-lounge will open in summer and will feature seating for up to 35 people, and will offer beverages and light snacks
An all new Alaska Lounge Portland is expected to open in 2025-2026, featuring more than 10,000 square feet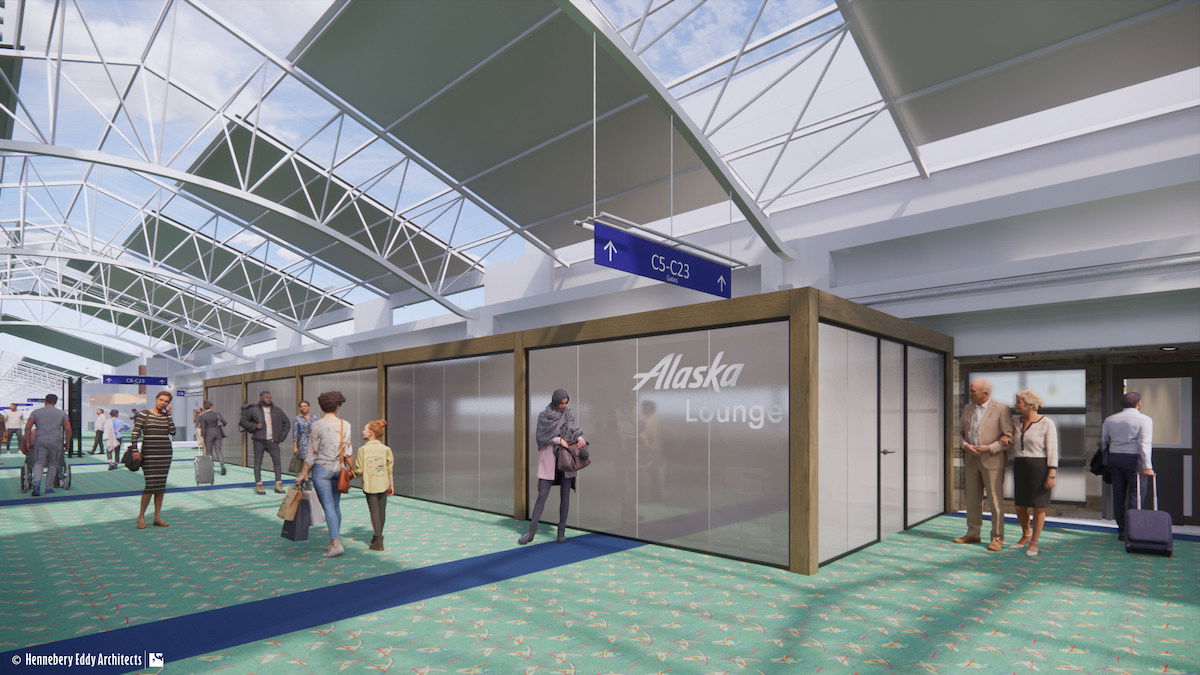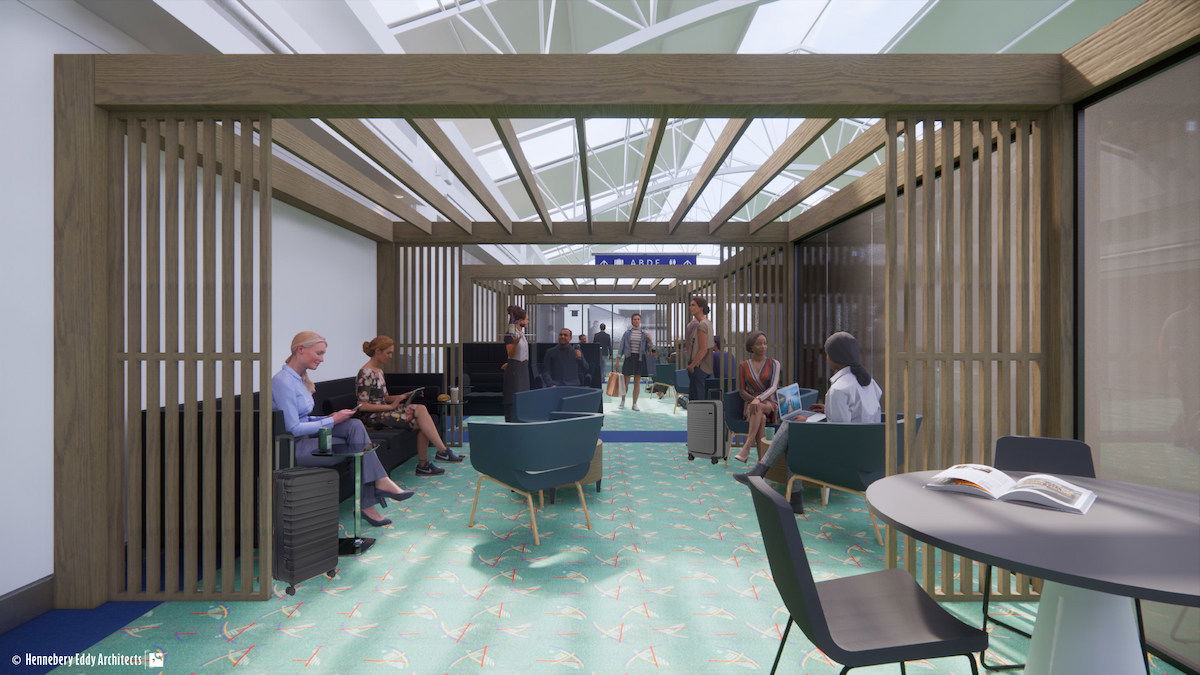 Bottom line
Alaska Airlines is investing in its lounges in both Seattle and Portland, adding some much needed capacity. By next year we'll see existing lounges at both airports expanded, by strategically using existing space around the lounges.
Then in the long run, in 2025 and beyond, we should see both airports get new flagship lounges that hugely increase capacity.
What do you make of these Alaska Lounge updates?