Qatar Airways is teaming up with Diptyque for its new amenity kits, and that's pretty cool.
Qatar Airways' new Diptyque amenity kits
It's common for airlines to collaborate with luxury brands for amenity kits, since it's often a win-win — airlines can offer something nice to their premium passengers, while luxury brands can get samples of their products out in front of people who spend a lot of money on airline tickets (generally a pretty affluent crowd).
Over time we often see airlines switch the products in their amenity kits, either because they're trying to elevate the experience, or because the contract with a particular company only runs for so long. Along those lines, Qatar Airways is teaming up with French fragrance brand Diptyque.
Select premium passengers will receive exclusive amenity kits on flights from Doha, and gift boxes on flights to Doha. The new range of amenities consists of Diptyque branded bags as well as gift boxes featuring Diptyque's signature oval branding, customized for male and female passengers.
You can expect these to include the following products:
Nourishing lip balm, enriched with roses and violets
Fresh lotion for the body, infused with the scent of orange blossoms
Essential face cream, with prickly pear extract
Diptyque fragrance, including 'Eau Rose' Eau de Toilette (an infusion of damascena and centifolia roses), and '34 Boulevard Saint Germain' Eau de Toilette (with notes of amber, patchouli, cinnamon and rose)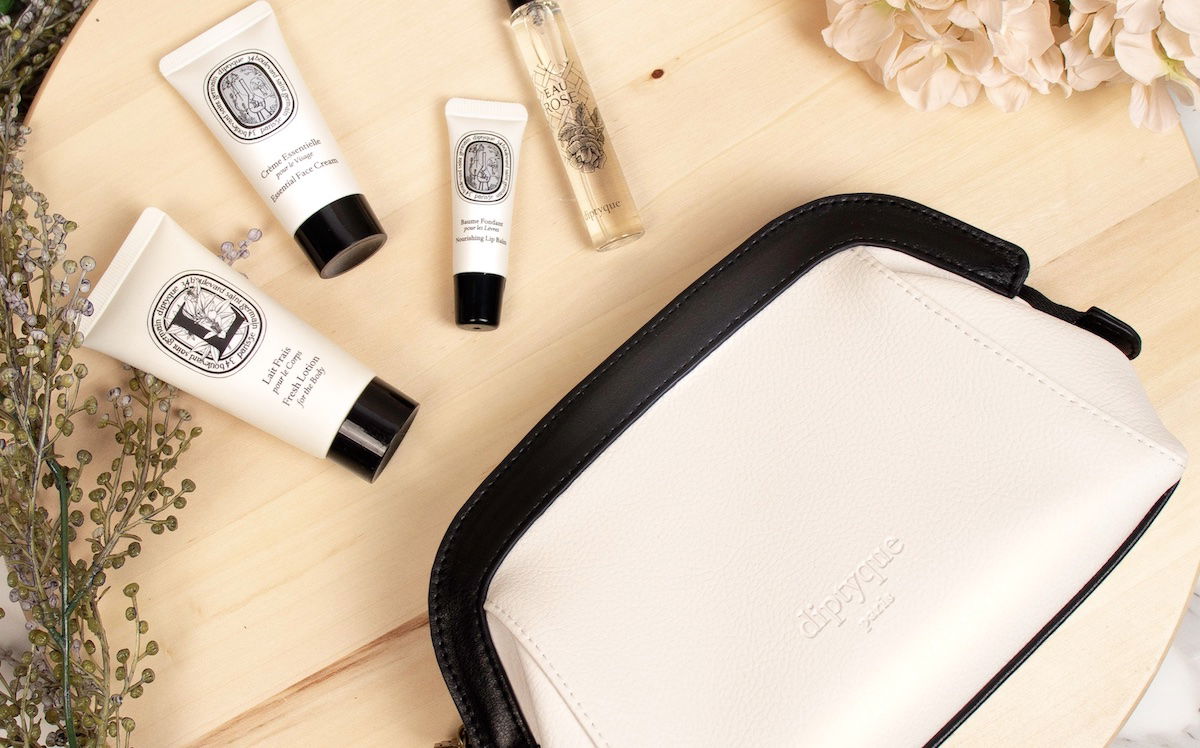 Qatar Airways is the only airline in the world to have Diptyque amenity kits. However, this isn't the first time that the airline has offered products from Diptyque. In 2021, the airline introduced Diptyque hand wash in both lounges and onboard in premium cabins.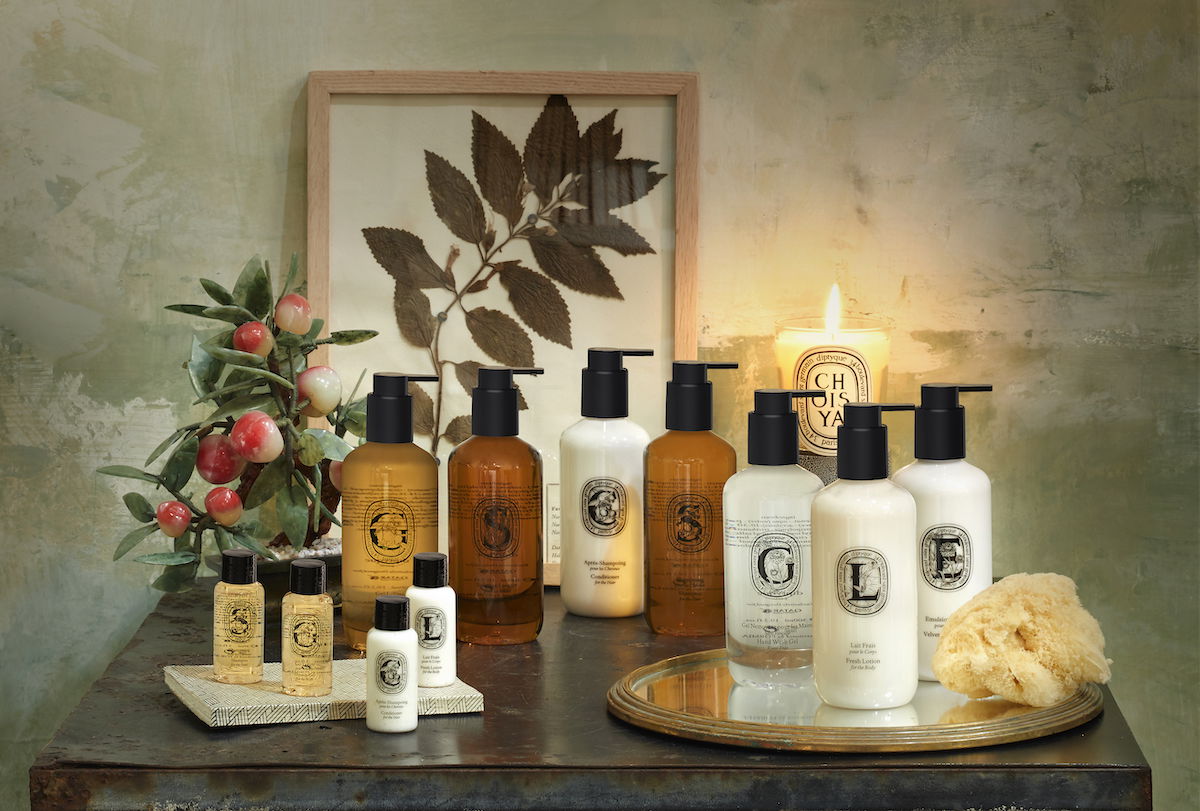 As a point of comparison, Qatar Airways' current standard business class amenity kits are from BRIC, and feature products from Castello Monte Vibiano Vecchio. I'd say this represents quite an upgrade.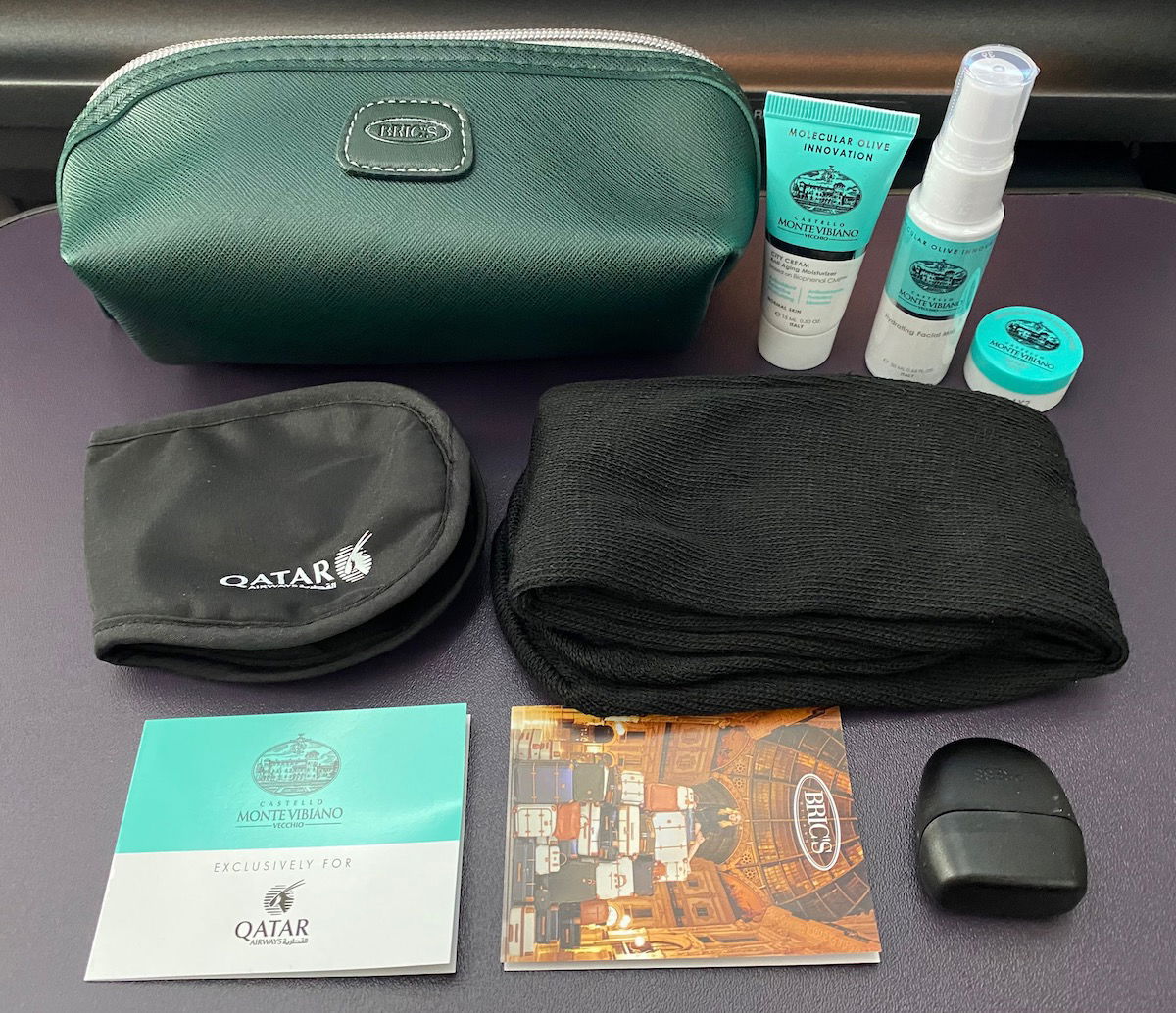 Which Qatar Airways routes have Diptyque amenity kits?
Qatar Airways will initially offer these new amenity kits in first & business class to & from the following destinations:
The Americas
Australia
New Zealand
London & Paris flights operated by A380s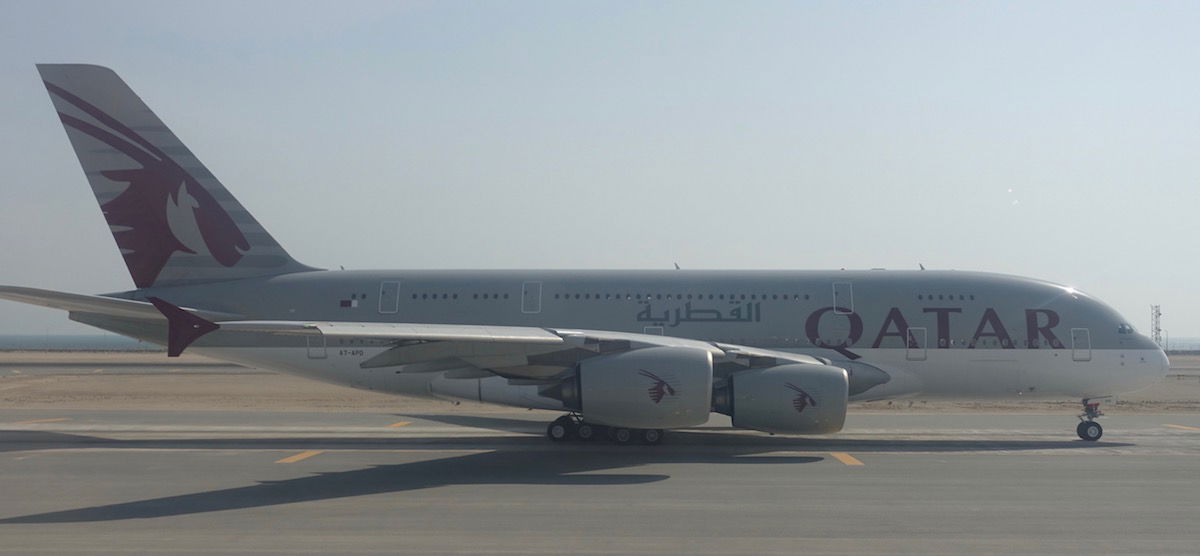 Bottom line
There's not an airline in the world that's as committed to the little details of the premium traveler experience as Qatar Airways. Whether it's dine on demand, an amazing selection of coffee and alcohol, reasonably priced high-speed Wi-Fi, pajamas, or amenity kits, the airline does a great job with this kind of stuff.
Diptyque is a phenomenal luxury brand, and it's nice to see Qatar Airways rolling out amenity kits with these products.
What do you make of Qatar Airways' new amenity kits?