My goodness, the Netherlands' war on aviation is continuing, with what could prove to be yet another setback for the airport and airlines. We already know that as of 2024, Amsterdam Schiphol Airport will get a new "green" flight cap, reducing the number of annual flights at the airport significantly. Now the government is planning on introducing a new tax for transfer passengers, which will make Amsterdam Europe's least competitive hub.
Transfer passengers in Amsterdam could pay ~$56 tax
A majority in the Netherlands' House of Representatives has approved a motion that would greatly increase the cost of booking a flight itinerary connecting at Amsterdam Schiphol Airport. Specifically, passengers connecting at the airport could pay a new Dutch state tax, with the proceeds being used to reduce energy taxes.
While this has strong support, it hasn't yet been finalized, and we'll see what happens in the coming weeks with regards to this becoming law.
For what it's worth, currently passengers originating in the Netherlands pay a "Netherlands Dutch State Tax," which comes out to $28.20 in each direction (this is in addition to the fare, other taxes, and carrier surcharges).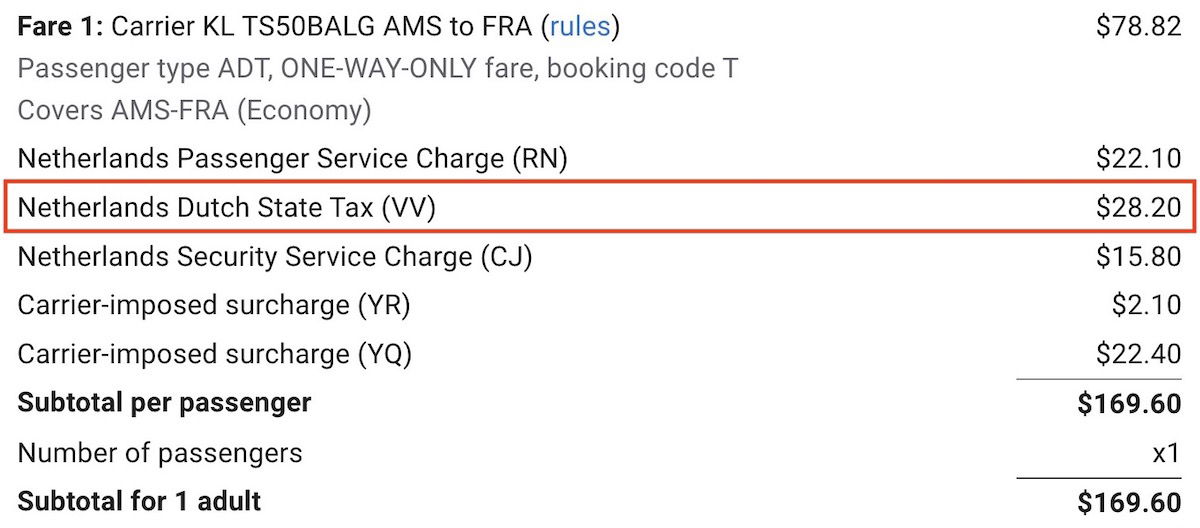 Currently transfer passengers don't have to pay that. In other words, you'd pay this if flying from Amsterdam to Frankfurt, but not if flying from Paris to Amsterdam to Frankfurt. If this were implemented, a passenger connecting roundtrip in Amsterdam would pay an extra $56.40 in taxes. That's significant, especially when you consider the competitive landscape.
My take on this potential tax for transfer passengers
The Dutch government seems hell-bent on essentially killing KLM. The new flight cap that's being implemented will make KLM less competitive in terms of its route network. Then if you add a $56 tax on every roundtrip connecting itinerary through Amsterdam, that would make KLM highly uncompetitive, since other European airports don't charge the same tax for transfer passengers.
$56 is a huge tax, greater than the carrier's margins in most situations. Aviation is highly competitive, and you see airlines matching one another to the exact dollar on many fares. It would be hard for KLM to find a way to not pass that tax on to consumers.
All that being said, let me acknowledge a couple of things. First of all, I respect that the government of the Netherlands has set a climate goal and is actually trying to take action to meet that goal. Other governments seem to be setting goals, and then are taking a "thoughts and prayers" approach.
That being said, I do think the government is going about this all wrong when it comes to aviation, as it's somehow viewing emissions in a vacuum. Amsterdam Schiphol Airport shrinking will simply lead to other airports in the region growing, which doesn't accomplish a whole lot. Furthermore, the Netherlands could see a greater reduction in emissions if it simply limited the type of aircraft that could fly to the airport, rather than just capping the total number of flights.
The other thing I want to acknowledge is that I have always found the way that airports tax passengers to be pretty backwards. Many flight taxes apply just to passengers who are originating at an airport, and not to those connecting. Is that really logical? Should those originating at an airport be subsidizing the cost of those connecting?
I understand why that is, ultimately. It's just how things have long been, since historically airports have wanted to do everything they can to attract connecting passengers. With so many airports now at capacity, no country wants to rip off the band-aid and start taxing connecting passengers, since it would make an airport very uncompetitive.
So while I don't want to see aviation taxes increase to this extent, I don't totally disagree with the concept of having connecting passengers pay their fair share as well. Now, ideally that would come with a reduction in taxes for originating passengers, but not surprisingly, that isn't on the table here. The government just wants more money.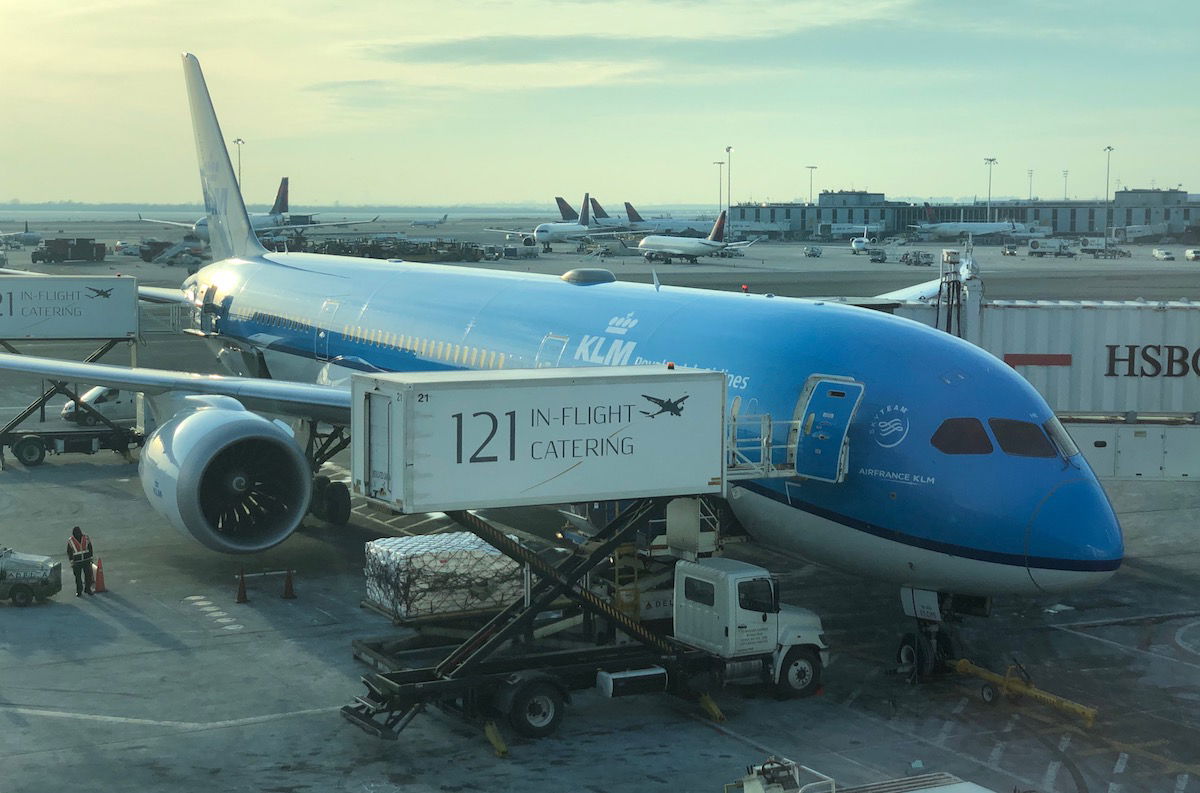 Bottom line
The Dutch government is considering introducing a new transfer tax for passengers at Amsterdam Schiphol Airport. Currently only passengers originating in Amsterdam pay this tax, while if this change is put into law, connecting passengers would pay this as well.
Historically airports don't charge their typical fees for connecting passengers, so this would be very bad news for KLM. Each passenger would be on the hook for an extra $56 worth of taxes on a roundtrip connecting itinerary, which is significant, especially given how competitive airlines are.
What do you make of the Dutch government adding a new transfer tax for Schiphol Airport?