Lufthansa is getting quite a bit of criticism for its handling of a recent diversion. While I don't envy the position airlines are put in when they need to divert, it seems like Lufthansa screwed this one up pretty bad.
Lufthansa Frankfurt to Bangalore flight diverts to Istanbul
This incident occurred on Tuesday, October 18, 2022, on Lufthansa flight LH754 from Frankfurt (FRA) to Bangalore (BLR). The 4,602-mile flight was scheduled to be operated by a 22-year-old Boeing 747-400 with the registration code D-ABVX. The 8hr50min flight was supposed to depart at 1:05PM and arrive at 1:25AM the following day.
The flight departed Frankfurt as scheduled, and climbed up to 35,000 feet. Unfortunately there was a medical emergency while over northern Turkey, which required a diversion. The crew made the decision to divert to one of the nearest major airports, which was Istanbul Airport (IST).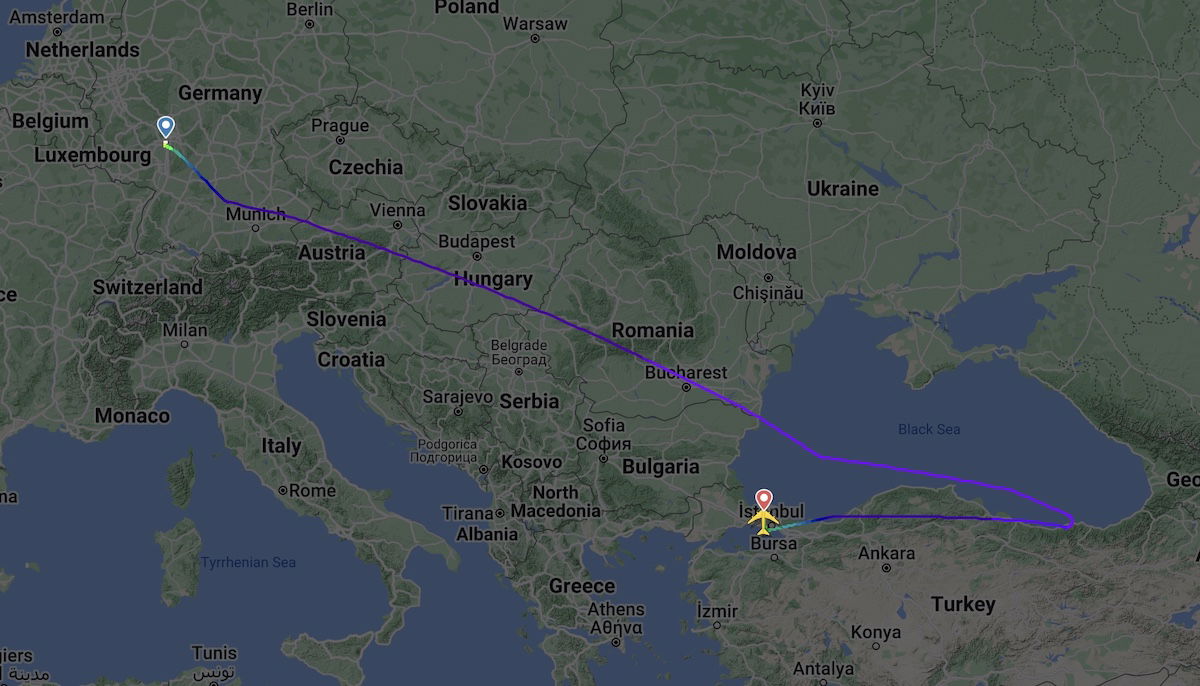 The jumbo jet ended up landing in Istanbul almost exactly four hours after it departed Frankfurt, at around 6:55PM local time. The intent was of course to just have a quick stopover so the passenger could receive medical treatment, but that's not what ended up happening…
Why passengers were stranded in Istanbul for 34 hours
Unfortunately the diversion to Istanbul didn't go as smoothly as expected. During the medical diversion, the plane's oxygen supply for emergencies was used, and this needed to (understandably) be replaced before the plane could continue.
Passengers were initially kept on the plane for four hours, as the timeline for the oxygen being replaced kept getting pushed back. Eventually the crew timed out, meaning they'd need some rest before continuing the flight.
As a result, passengers were then ushered into the terminal. Long story short, the flight only ended up continuing to Bangalore at around 4:55AM two days later, 34 hours after the flight initially diverted.
At this point the flight operated the 6hr16min flight to Bangalore, where it landed around 36 hours behind schedule.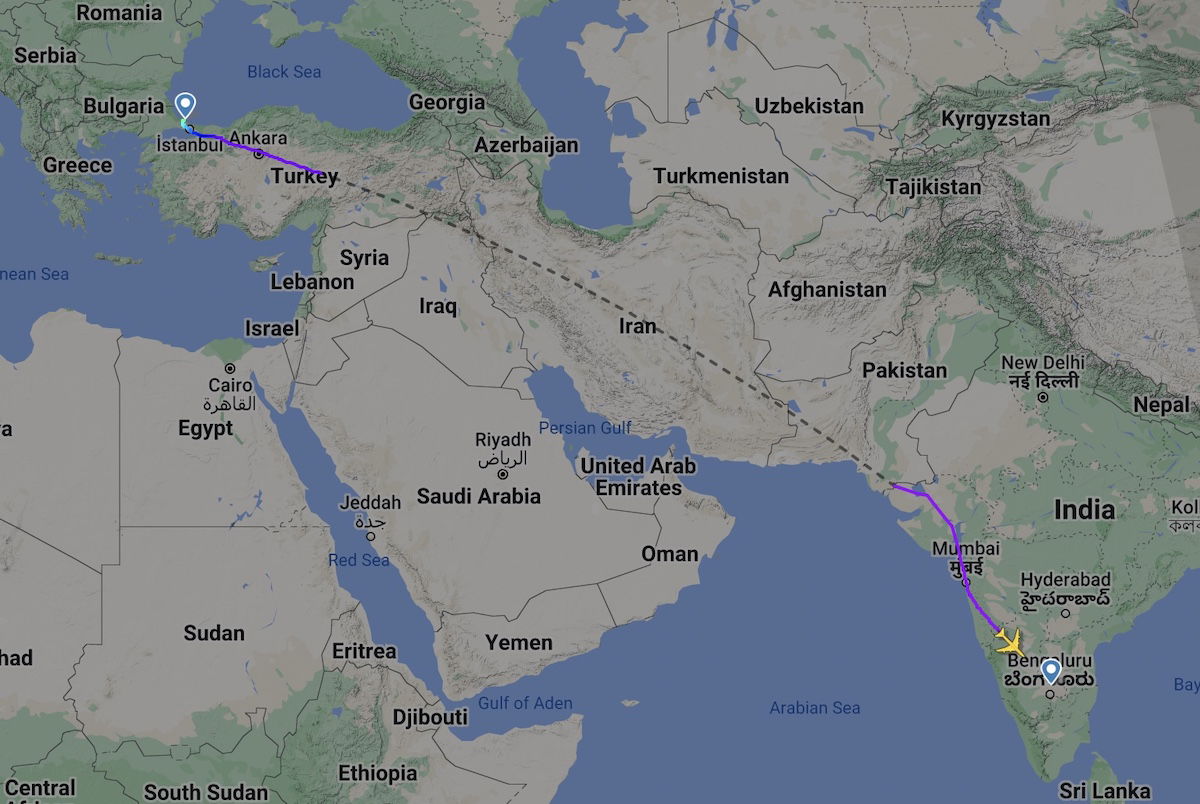 Here's how Lufthansa justifies this in a statement:
"For safety reasons, the oxygen cylinders used to treat the medical emergency must be replaced before continuing the flight. unfortunately, this took more time than originally expected. Lufthansa deeply regrets the circumstances and is going everything to minimize the inconvenience for its passengers."
What an all-around frustrating situation
By all accounts Lufthansa didn't handle this situation well. After being kept on the plane for four hours, passengers largely reported being abandoned by staff, and not receiving proper updates and communication about the delays.
Stranding passengers in a terminal for 34 hours is cruel, plain and simple, especially for the elderly, those with young kids, etc. Some passengers reported getting their own e-visa and booking their own hotel and onward travel, to avoid this mess. Some passengers even struggled to stay connected with family, given Istanbul Airport's restrictions on complimentary Wi-Fi usage.
While this is obviously a terrible situation, I can't help but at least recognize that airlines are in an unenviable position with these kinds of diversions:
Of course a medical diversion is costly for an airline even under the best of circumstances, and is outside of a carrier's control
I have to imagine the Lufthansa crew did everything they could to get the oxygen replaced as quickly as possible, and that this, too, was outside the carrier's control (Lufthansa pilots are obsessed with punctuality, if nothing else)
Airlines have crew rest policies they have to follow in the name of safety, and there's simply no flexibility there
The logistics of diverting to a third country on a trip is complicated, since in many cases people may not have the documents required to enter a country, which could be required to get a hotel, etc.
Finding comfortable accommodations for 300+ people, especially in an airport, is no small task
Passengers note that the airline did try to find them hotel rooms (presumably at the airside hotel) and offer them lounge access, but there were capacity limits on each, given the number of people on the flight.
Many passengers on the flight are arguing on social media that Lufthansa's handling of this situation shows the company's disregard for Indian passengers, and how the airline takes them for granted. Some passengers are calling on Indian regulators to take action against Lufthansa over this diversion.
Bottom line
A Lufthansa Boeing 747 scheduled to fly from Frankfurt to Bangalore diverted to Istanbul due to a medical emergency. Getting a replacement oxygen tank (required to continue the flight) allegedly took much longer than planned, and then the crew eventually timed out.
In the end, passengers were stranded for 34 hours, with many being stuck in the terminal with no accommodation. What a terrible situation for passengers to be in.
What do you make of this Lufthansa diversion situation?